With increasing tension between the US and Russia, it looks like Aeroflot may soon stop flying to the US. At least that's the threat. Aeroflot is Russia's largest airline, and presently flies to Los Angeles, Miami, New York, and Washington DC. They're also the only airline to offer year-round flights between Russia and the US.
So, why is Aeroflot considering cutting flights to the US? The Russian Foreign Ministry says that this is due to increased delays by the United States in issuing visas, including for their crews. The waiting time for interviews for US visa applications is now about 250 days, and at that point, some say there's no point in even applying for a visa.
Officially, the ministry statement said that Aeroflot "may be forced to stop (flights) because the crews are experiencing growing difficulty in obtaining American visas."
The US Consulate in St. Petersburg was recently forced to be closed, though the Russian Foreign Ministry says that this shouldn't impact visa waiting times.
While the official reason here is the increased wait times for visas, it's anyone's guess if that's the real motivation here. It could also be that this is just the latest threat in the growing spat between the US and Russia, as we're seeing diplomats expelled. We also don't know whether Aeroflot is seriously considering pulling out of the US, or if this is just an empty threat. I could see either being the case.
It's also possible that Aeroflot just doesn't have great yields between Russia and the US (due to a variety of reasons), and this is a way for them to save face while pulling out. Frankly I'm surprised Aeroflot continues to operate as many flights to the US as they do, as I can't imagine demand is that high, and there are plenty of other one-stop routings between the US and Russia.
These are some interesting times as it pertains to aviation between the US and Russia. A few days ago American Airlines avoided Russian airspace while enroute to China, raising rumors about the possibility of Russia blocking access to their airspace going forward.
I flew Aeroflot a couple of years ago from Los Angeles to Moscow, and had a fantastic flight. The inflight experience was shockingly good, and I've heard similar things from others who have flown with them. They seem to have a bad reputation among those who haven't flown with them, while their inflight product is almost universally praised. They're also one of the only airlines to offer a proper business class product within Europe.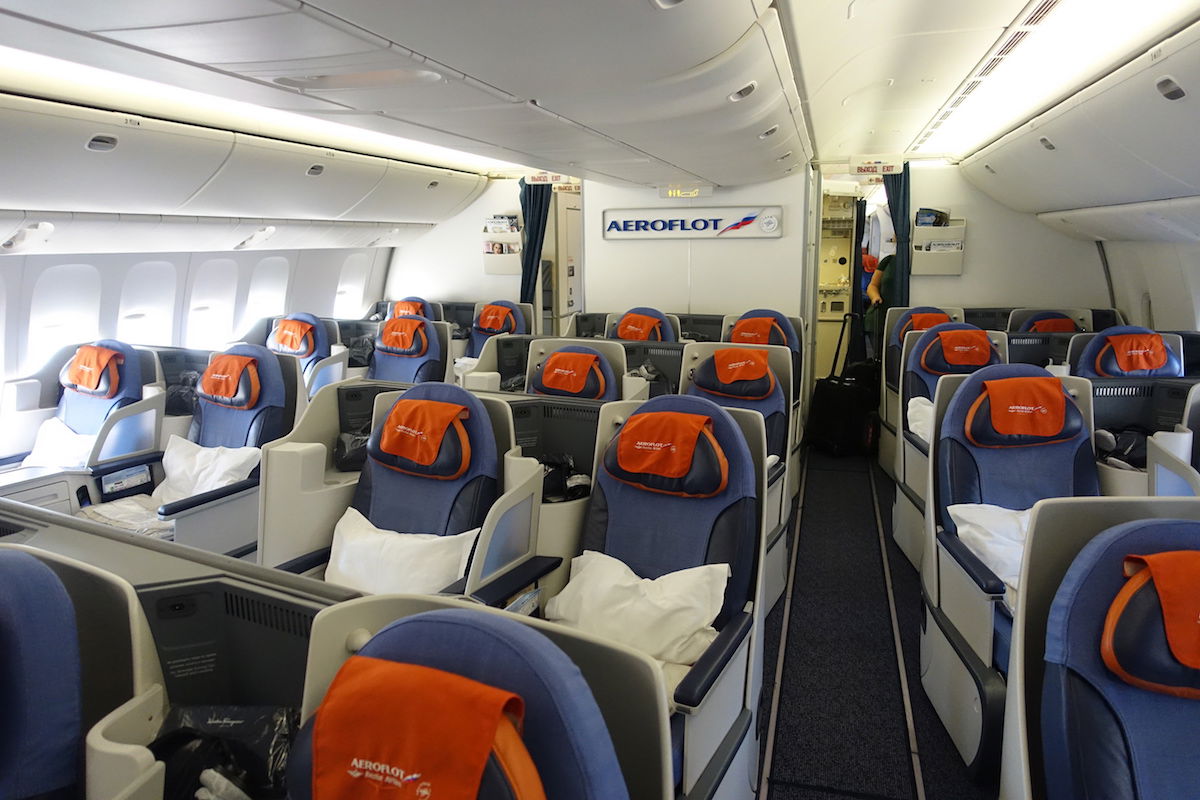 It'll be interesting to see how this situation develops…
Do you think Aeroflot will cut flights to the US?