In mid-October, Aer Lingus revealed that they would rebrand their loyalty program as AerClub, though they didn't provide further details of the new program at the time.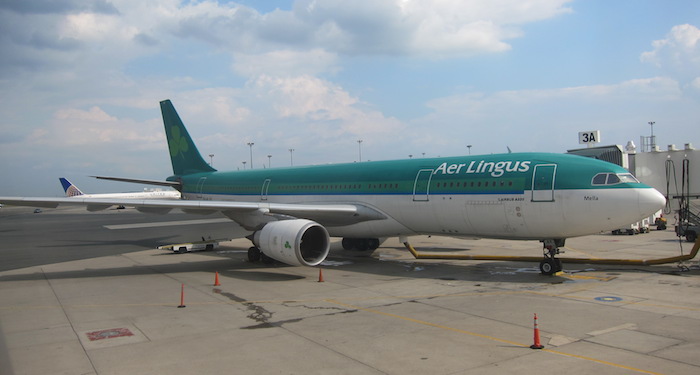 This followed the announcement earlier in the year whereby Aer Lingus would be taken over by IAG, the parent company of British Airways and Iberia.
Aer Lingus has had an impressive turnaround over the past several years, whereby they went from a struggling airline to one which has a unique identity and is growing at a fast pace, thanks to the turnaround led by Christoph Mueller (who is now the CEO of Malaysia Airlines). Aer Lingus has also greatly improved their premium product, including adding Wi-Fi on their longhaul flights, installing a new business class, revamping their lounges, etc.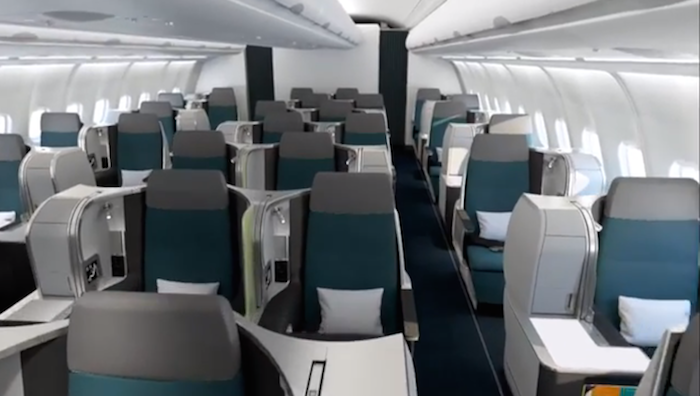 This morning Aer Lingus has revealed further details of the AerClub frequent flyer program. My assumption when I first heard about the intention to create a new program was that it would likely mirror British Airways Executive Club, given the recent changes they made to the program. However, that doesn't appear to be the case.
Here's how Aer Lingus introduces the program changes:
Gold Circle is changing. We introduced Gold Circle, our frequent flyer programme, back in 1987 and a lot has happened in the last 28 years. We recognise that your needs are constantly evolving and we need to provide a loyalty programme that is designed for the modern traveller.
We researched the market and listened to feedback from our Gold Circle members who identified these key areas of improvement:

More availability of seats on Aer Lingus.
Reward for short haul flights.
Greater opportunities through partners across travel, retail and lifestyle.

From this feedback, we have redesigned our frequent flyer programme, to become AerClub, a programme that will truly reward and recognise you for choosing to fly with us.

In spring 2016, AerClub will become the loyalty programme of Aer Lingus.
While not all the details have been revealed yet, here's what we do know about the new AerClub program:
AerClub will use Avios as their points currency, which is the same currency used by British Airways and Iberia
AerClub will be a revenue based program, and will award Avios based on how much you spend as opposed to how much you fly; this is one of the first European airlines to have a strictly revenue based model for awarding points
AerClub will have four membership tiers, including Green, Silver, Platinum, and Concierge
The change in points structure represents a radical change for Aer Lingus. Under their current system, Aer Lingus awards points at fixed rates depending on which region you're flying to and in which class of service, as follows:
So when Aer Lingus' frequent flyer program is converted from Gold Circle to Aer Club, there will be the challenge of:
Converting Gold Circle Club points into Avios, since they're presumably going to have vastly different values
Figuring out how many Avios they'll award per Euro/Dollar/Pound/whatever
Here's the timeline Aer Lingus has provided for the rollout of AerClub:
On 31 March 2016, Gold Circle will be closing and we will commence the rollout of AerClub, the new loyalty programme of Aer Lingus

If you are an existing Gold Circle member, you will be contacted by the end of November 2015 and invited to join AerClub. Once you have confirmed your membership to AerClub, you will receive regular emails from our loyalty team to keep you up to date with programme developments, information and new collection and redemption partners as they come on board.

One month prior to the launch of AerClub you will be contacted and informed of your new AerClub Tier membership and your new AerClub membership pack will then be sent out to you.

If you are not currently a Gold Circle member, but are interested in joining AerClub, you can pre-register your interest for AerClub membership soon.

Note: No new applications for Gold Circle will be accepted from the AerClub announcement in November until AerClub launches in spring 2016.
As you can see, invitations to join AerClub will be sent out at the end of this month, and then over the coming months updates will be provided regarding the new program, which are sparse as of now.
Bottom line
I find the approach Aer Lingus is taking with AerClub to be especially interesting, now that Aer Lingus is joining British and Iberia as an IAG airline.
While British Airways and Iberia have separate frequent flyer programs, they're very similar in how they issue Avios. However, they're taking a radically different approach with Aer Lingus, in that they'll award Avios based on how much you spend rather than how much you fly.
We'll see what the earnings structure looks like, as it may make sense for Aer Lingus passengers to credit to British Airways instead, or for high revenue British Airways passengers it might even make sense to credit flights to Aer Lingus (odds are good that you'll be able to transfer Avios between programs).
In the meantime, my suspicion is that British Airways may be using Aer Lingus to test the waters with a revenue based frequent flyer program, so they can decide if it's something also worthwhile for British Airways and Iberia.
What do you make of Aer Lingus' new AerClub program, and revenue based frequent flyer programs growing in Europe?