I've been blogging for nearly eight years, so I have a pretty thick skin. There's not much which offends me in the way of comments. I'll always take constructive criticism, especially from people who have a history of leaving both positive and negative feedback, as they clearly mean well.
For the few dozen trolls who have each left dozens of negative comments over the years without ever saying anything positive, well, of course I take those comments with a grain of salt.
I certainly don't expect anyone/everyone to agree with my perspective on things. When I have a positive experience, I have people telling me it's because I received special treatment due to being a blogger. When I have a negative experience, I'm told to stop being a whiny bitch. So I'm quite used to that.
Yesterday I wrote about the flight I had in British Airways Club World between Los Angeles and London, where I had atrocious service. I've flown almost five million miles in my life, and that was the worst service I can recall. People are free to dismiss my perspective, though it's not every day I make a post about a flight where I experience truly terrible service.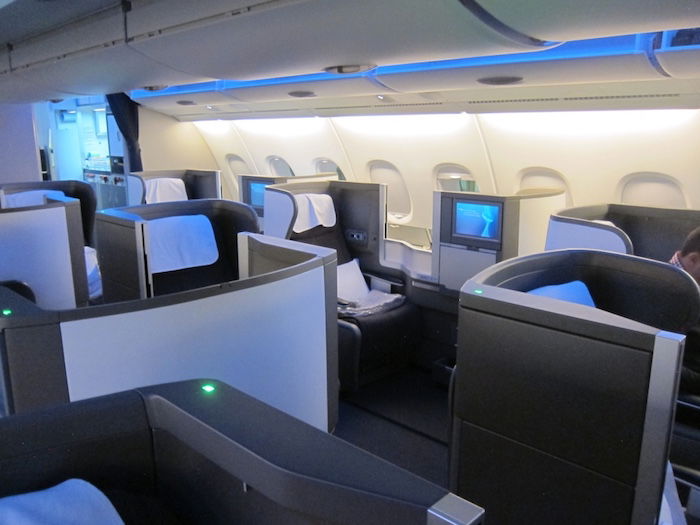 Regardless of what people think about me, I figured my feedback would be somewhat uncontroversial. Apparently it wasn't, and some even hailed her as the perfect flight attendant.
I figured I'd share six of my favorite comments left on the post, about why I'm an idiot, pompous, and have ridiculous expectations of airlines:
1. Asking what kind of bread is in a bread basket is completely unacceptable… this isn't a bakery, after all!
The bread.
If you point at the bread and ask what it is you do deserve to be told that it is a bread. In my experience, stupid questions lead to stupid answers. You are on a plane and not in bakery, cabin crew are there to get your whiny arse off a burning plane in less than 90 seconds and not exactly to know all 5 types of bread.
2. The flight attendant is primarily there for your safety, so how could you possibly expect them to place a beverage on the tray you have extended on your aisle seat?!?
Wow. The crew member was not rude – you were. She is there primarily for your safety. Do you not have hands? Why would you want her to put the items on your tray? You are ridiculous, pretentious and rude. So pleased I never came across you in my career as cabin crew. You would definitely not have appreciated my service, and I'm happy about that, because that means I'm not an idiot. Pompous idiot.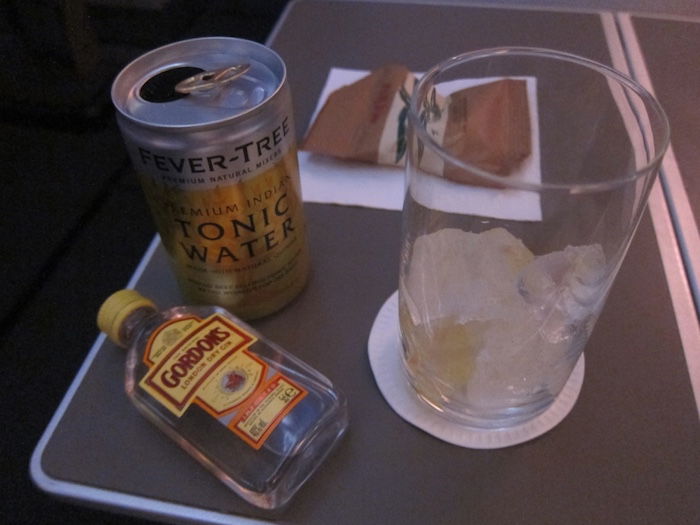 3. What are beets? That's a great question… perhaps ask the person who designed British Airways' menu, and explicitly has them listed as an option?
You sound like an absolute tool. What on earth are beets? Because I've never heard of them and probably neither had your British flight attendant. When you started asking what bread is, she probably thought you were just simple. Just take the bread that looks the best, sheesh.

4. How dare anyone provide feedback on pillow quality, because business class isn't a hotel! You should just bring your own or ask for another one (which I did, but they only load one per seat, and there weren't any extras).
The pillow.
You are not in a hotel! If you have your own preferences when it come to pillows you should have brought your own one! Has it ever cross your mind that most of the people prefer this pillow. If they didn't, don't you think they would have changed it by now?!? And it is not that thin and you can always ask for one more. Sorry I forgot that you haven't got a common sense!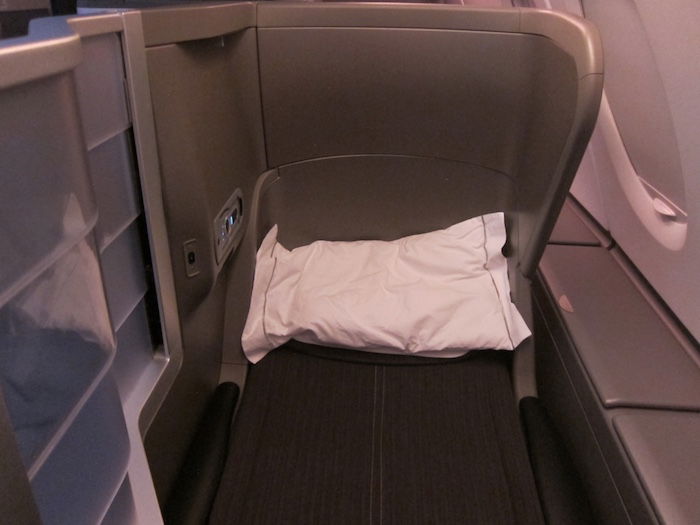 5. As someone who reviews airline products for a living, how dare I share my opinions when I should just be thankful for flying.
This blog has just pointed out all the flaws i hate with stuck up arrogant people! It really sounds like you like to complain about all experiences of life. Why not just be thanksful that you got to even fly!
Ironically when I do post about how grateful I am to travel, I get comments like the following:
Seriously, you've done so many of the same 'I'm so grateful to travel' posts it's become mind numbing lay boring. If you can't think of anything to post about, then just don't post. Quality is better than this repetitive drivel
6. This flight attendant sounds ideal to some, and makes them want to fly British Airways!
This review just makes me want to fly BA. I dislike pretence and pomposity, so her style sounds great. She did her job in regards to safety, ensuring passengers remained where they should be until cruise altitude. That is her job. Not to wipe your arse for you.
Bottom line
The comments section of the blog never get old! 😉