Typically I go out of my way to avoid regional jets. They're loud, tight, require you to gate-check your bag, often don't have first class, etc. However, there's one regional jet I love — the Embraer 175 (perhaps more accurately, the entire family of Embraer jets, as I like the Embraer 190, etc., as well, but just don't fly them as much).
I most frequently fly the Embraer 175 on American Eagle, and I think I almost prefer the plane to American's domestic mainline fleet. Why?
There are no middle seats on the entire plane
There aren't really any bad seats on the Embraer jets, as there are no middle seats. This is great if you're traveling with someone, since you can have a window and aisle.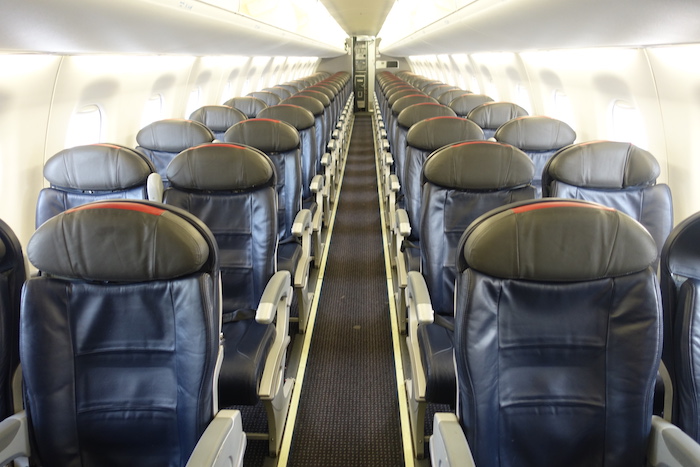 The plane has a great ratio of first class seats
This of course varies by airline, but American's Embraer 175s have a fantastic ratio of first class seats. The planes have a total of 76 seats, and 12 of those are first class seats (~16% of the plane). Compare that to American's new A321s, which have a total of 181 seats, only 16 of which are are first class seats (~9% of the plane). So upgrade chances don't get much better than on the Embraer 175, thanks to the percentage of first class seats.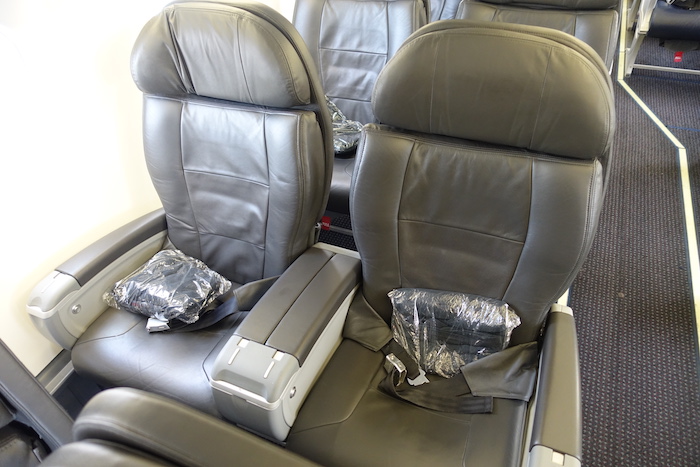 Ironically, go figure that I'm writing this post from economy on an Embraer 175, after not clearing my upgrade. Grrrr!
There are single first class seats
As someone who loves looking out the window but also likes having access to the aisle, this is something I really value. While economy is in a 2-2 configuration, first class is in a 1-2 configuration. So if you're lucky, you can snag one of the solo first class seats and have both a window and an aisle.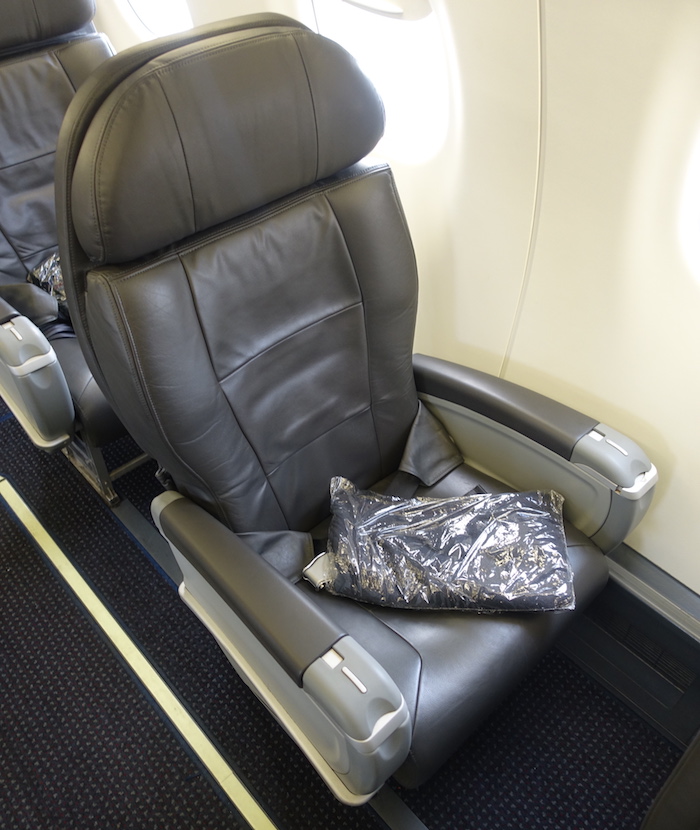 The plane has big windows
This might sound minor to some, but continuing on the above, I love looking out windows. Many regional jets have small windows that aren't even at eye-level. The Embraer 175 has huge windows (at least they feel that way) at the perfect level. I really feel like they're bigger than on typical Airbus or Boeing narrowbodies, though perhaps that's an illusion.
The plane feels like a "big" jet
In terms of the passenger experience, the Embraer feels more like a big jet than a regional jet. You don't have to crouch when walking down the aisle, the seats and aisle are wide, the overhead bins are big enough to store full size carry-ons, the plane is fairly quiet, the engines are over the wing, etc. While the CRJ-700 is about the same size, it does very much feel like a regional jet.
Bottom line
It's always a joy to fly Embraer jets. They're comfortable, regardless of whether you're in economy or first class, and I don't even mind them for long stretches. My one point of frustration is that American doesn't have power outlets on these planes, but then again, they don't on most of their A321s either, so… 😉
Anyone else love Embraer jets as much as I do?