I've been living in hotels full time for almost six months now and the way I see it there are two major downsides to it (while almost everything else is awesome):
Laundry. You don't appreciate how awesome having your own washer and dryer is until one of your biggest chores becomes figuring out how to do laundry.
Fresh food. I never thought I'd have cravings for yogurt or fresh fruit, but these things things are in short supply when living in hotels.
Anyway, I recently stayed at the Marriott O'Hare for FTU Advanced, and Magic of Miles pointed out to me an awesome feature of this hotel (which she has written about before) — the hotel has a healthy vending machine.
Apparently the Marriott O'Hare is a test property for this concept. Farmer's Fridge has a vending machine in the hotel, which has fresh salads, fruit, yogurt parfaits, rice, etc.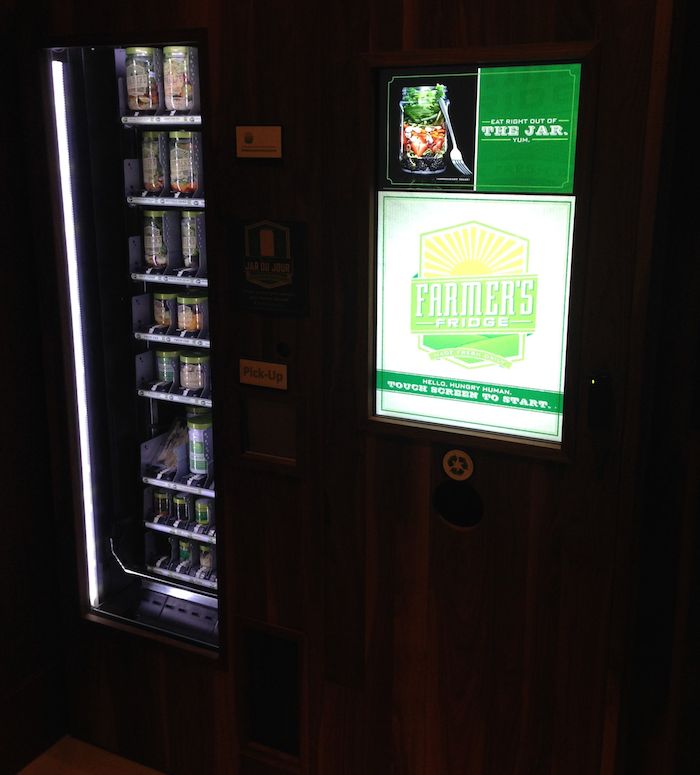 Farmer's Fridge vending machine
Here's how they describe their kiosks:
We get fresh produce every morning.
We arrive at 5 a.m. and make everything from scratch… daily.
We make everything in our local, fully licensed, shared kitchen… daily.
We deliver the salads to the machine at 10 a.m. and remove the unsold salads (which we donate to a local food pantry)… daily.
We discount any unsold salads by $1 at 6 p.m. … nightly.
All the food is in jars, and then there are plates and utensils next to the machine.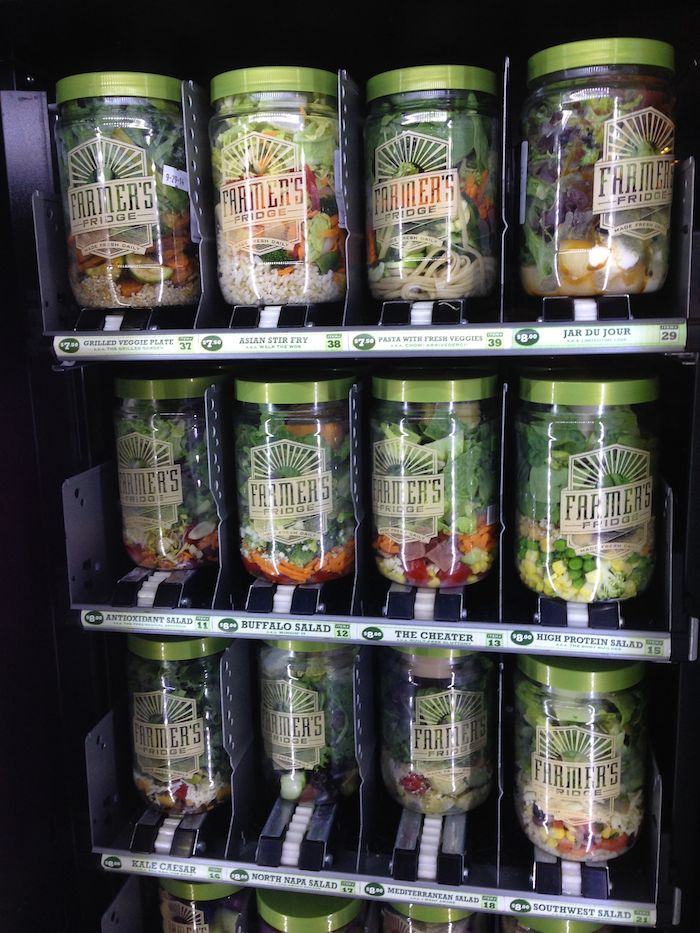 Farmer's Fridge vending machine food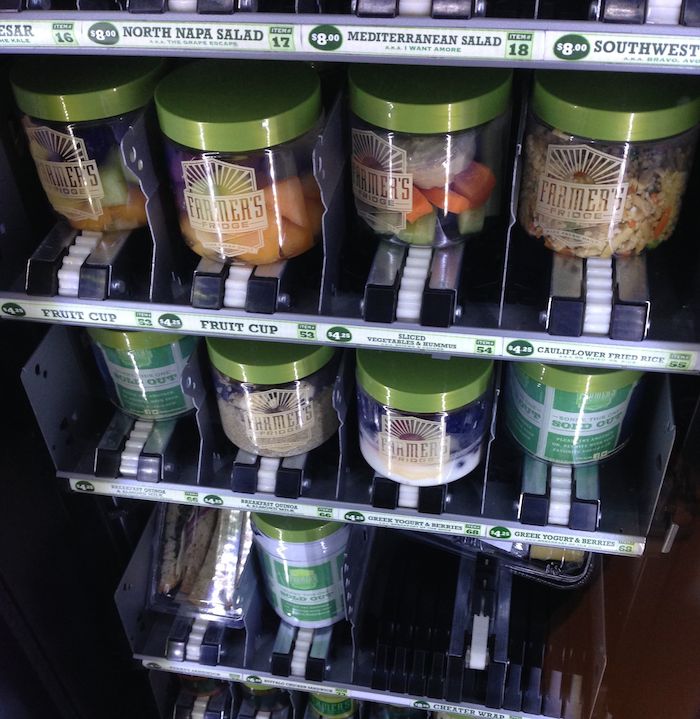 Farmer's Fridge vending machine food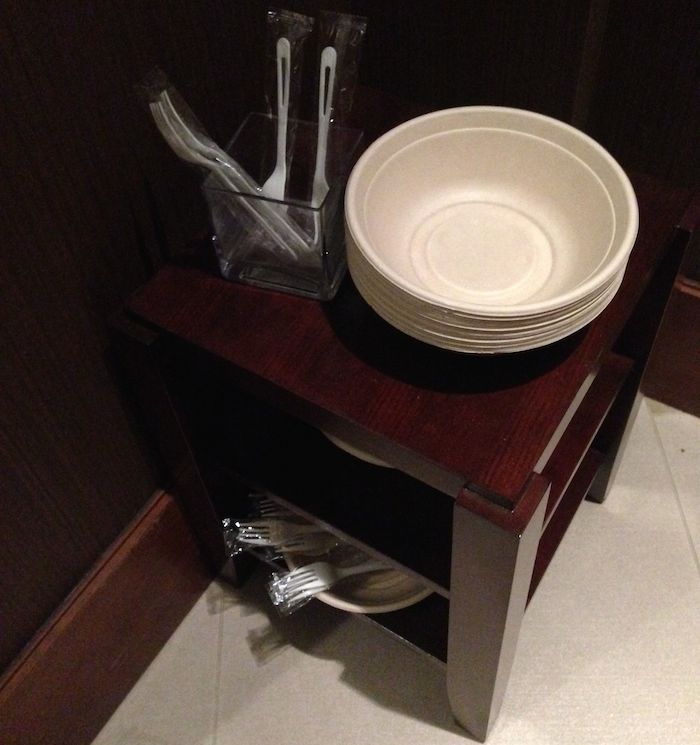 Farmer's Fridge vending machine plates and utensils
And here are the facts they list about the kiosks:
The Farmer's Fridge kiosk accepts all major credit cards.
Touch screens, bar code scanners for coupons and email receipts make it super user-friendly. We haven't tested this, but it may actually hug you, too.
Product images, nutrition and ingredient information are in a large, easy to read format.
You can buy multiple items at once.
Power consumption for each machine is under $25 worth of electricity a month.
It keeps your food at the perfect temperature.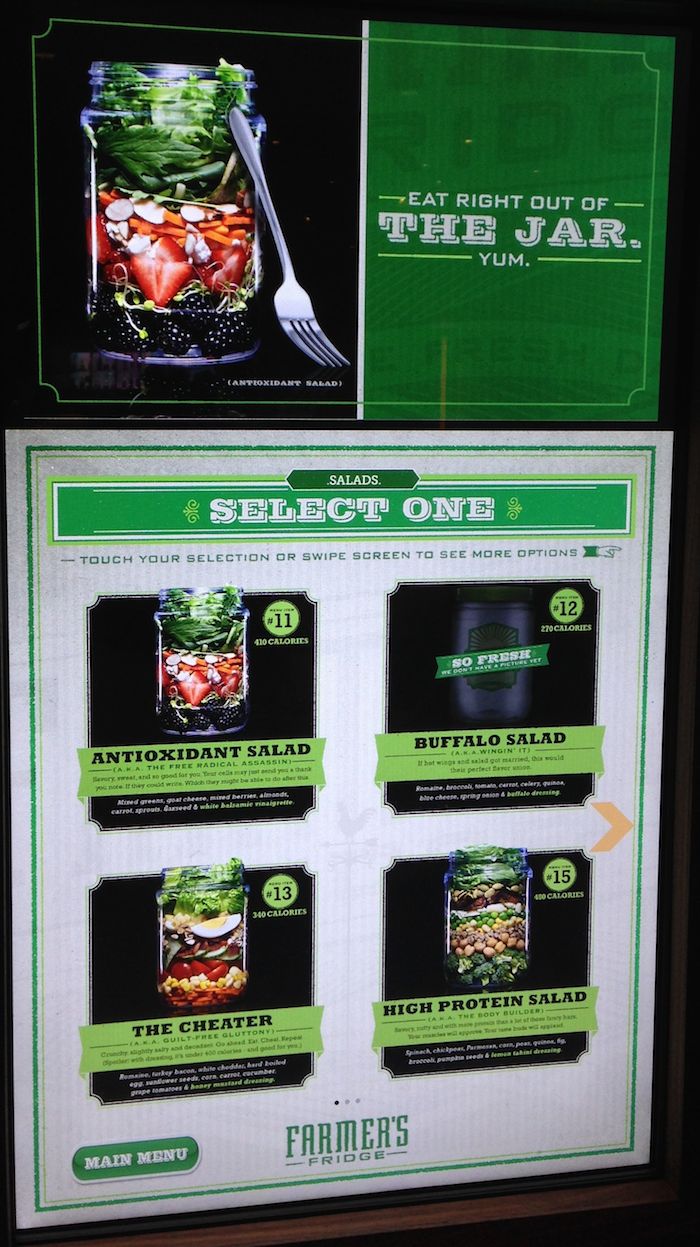 Farmer's Fridge vending machine ordering system

This is such a brilliant concept that I wish every hotel had. I'm afraid the Marriott O'Hare really isn't doing justice to it, though, since they placed the vending machine in a back room right by the entrance to the employee-only area. Unless you specifically knew to look for it you wouldn't know it existed.
What do you think of the concept? Would you use this vending machine if a hotel you were staying at offered it?