A Ukrainian charter airline wants to start flying to New York soon, though at least officially details are fairly limited as of now.
Windrose Airlines plans to fly to New York
Windrose Airlines is a Ukrainian charter airline based in Kyiv, which operates a fleet of 15 aircraft. The airline has filed with the US Department of Transportation to request permission to start flying to New York as soon as possible. Per the filing:
Windrose anticipates providing foreign air transportation to and from the United States pursuant to wet leasing arrangements involving flights operated by either a U.S. air carrier or a duly licensed foreign air carrier of a country ranked as Category 1 under the FAA's IASA program. Windrose further anticipates directly operating ad hoc charters to and from the United States using its own metal, after obtaining the required FAA operations specifications and TSA security approval.
As is often the case in DOT filings, the wording is pretty vague. The airline will initially operate these flights under a wet lease agreement (meaning the airline leases planes from another airline, and the crew comes included), but also anticipates operating ad hoc charters using its own planes.
Windrose Airlines will lease an A330
Windrose Airlines' 15 planes range in size from Airbus A321s to ATR72 turboprops. It goes without saying that none of those planes can fly nonstop between Kyiv and New York.
Then again, that doesn't stop airlines in the Ukraine from trying to fly to New York. For example, for this winter Ukraine International Airlines had planned to fly from Kyiv to New York with a 737, by having a fuel stop in Iceland. The airline ended up scrapping those planes.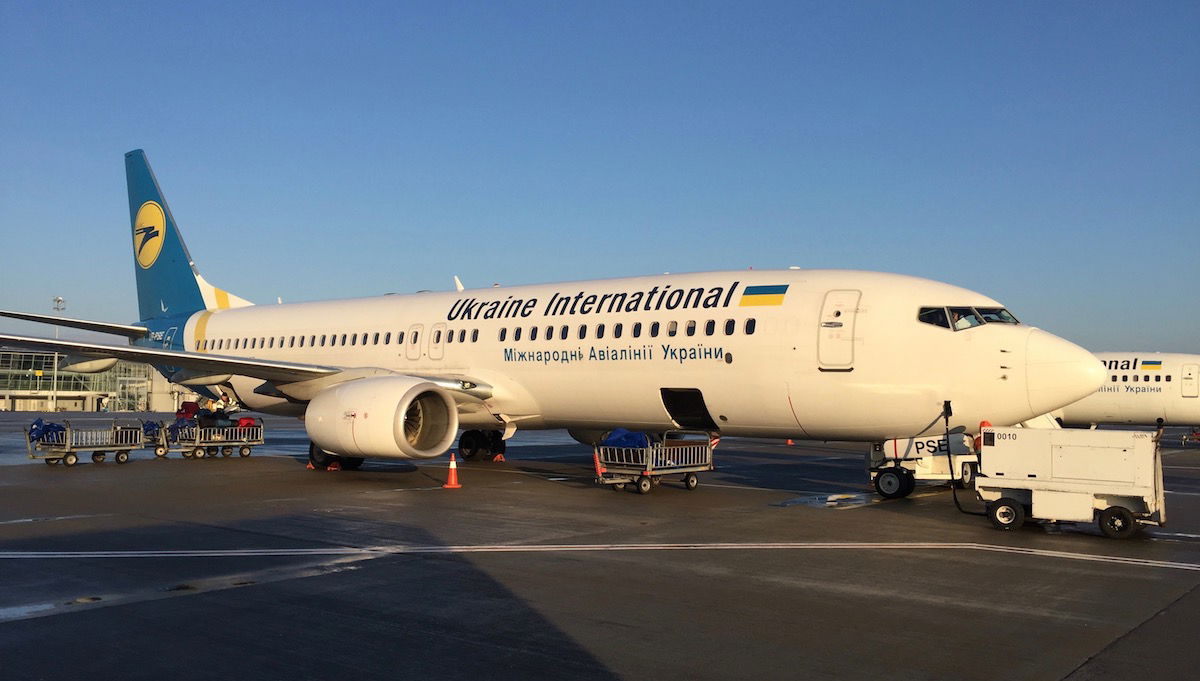 UIA was going to fly 737s to New York
But Windrose makes it clear in its filing that the airline plans to wet lease a plane, so I started Googling. It seems that Windrose recently entered into a 14-month contract with AELF FlightService and Maleth Aero to lease an Airbus A330-200. The plane being leased has the registration code 9H-MFS, and the plane is about 15 years old.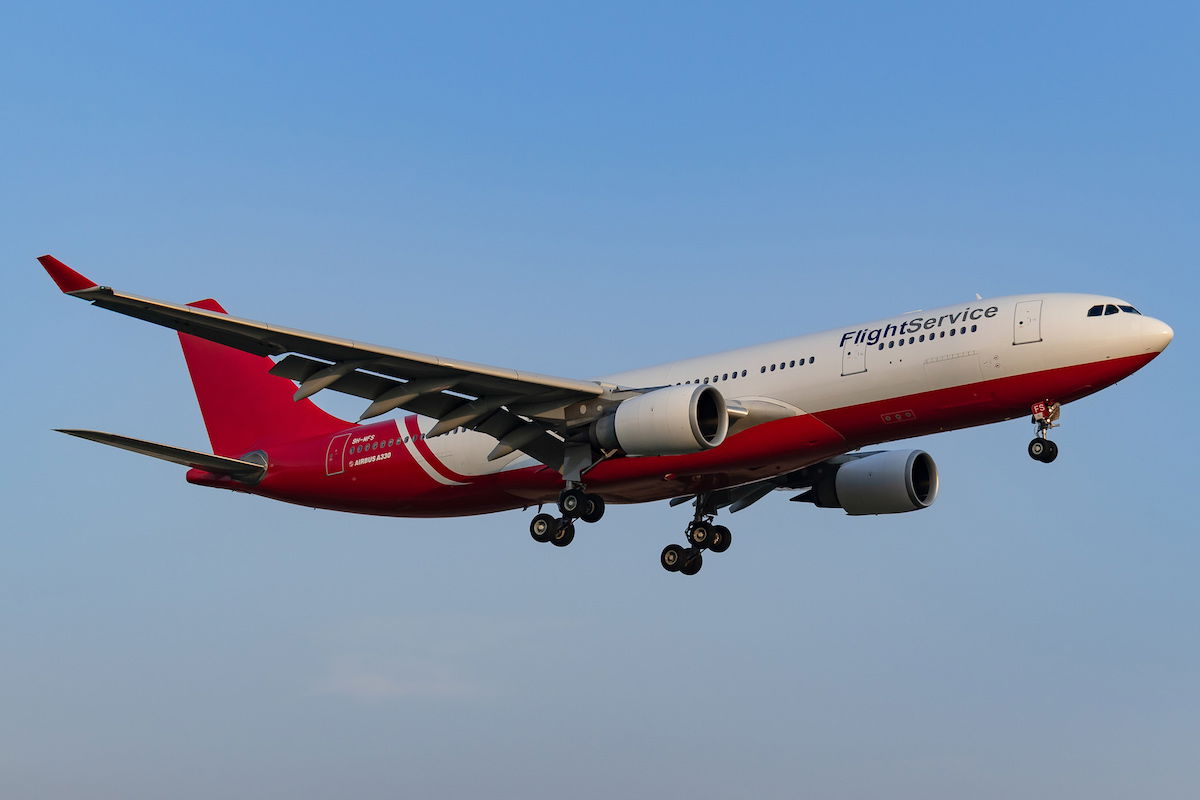 The A330 that Windrose Airlines is leasing
The airline will apparently use this A330 for charter services to New York and Hong Kong. While Windrose requested permission to carry passengers and freight, the latter will initially be the focus.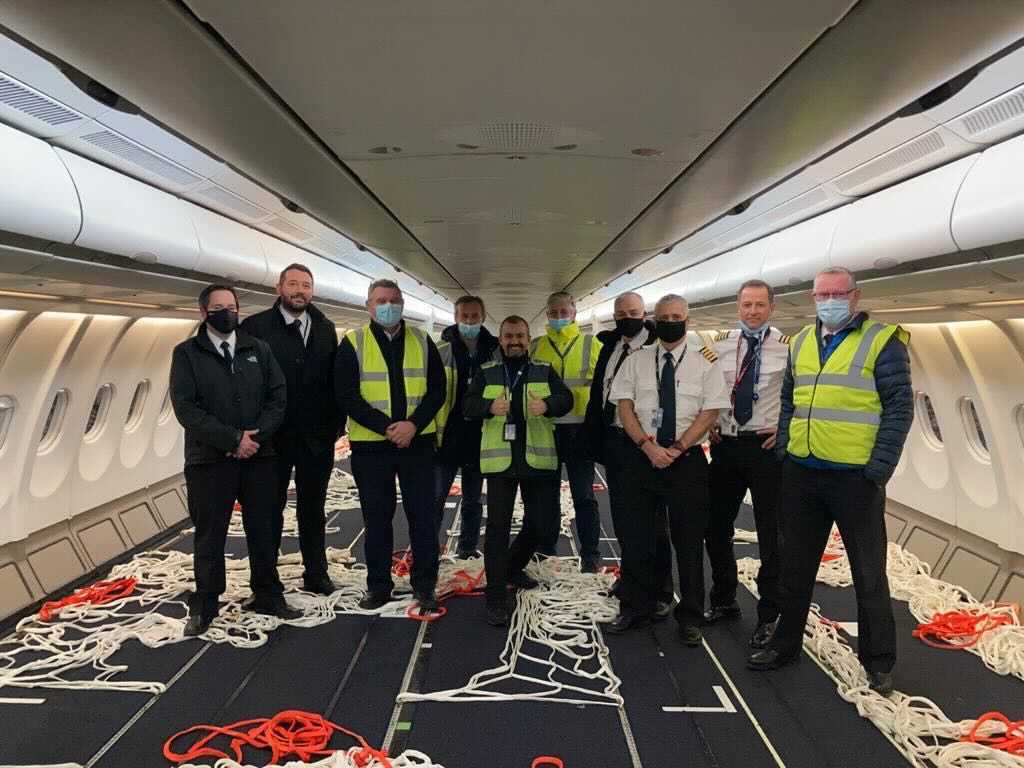 The A330 has already had all the seats removed
As Vladimir Kamenchuk, General Director of Windrose Aviation, describes the A330 lease:
"Over the past 13 years, Windrose has been a pioneer in various aviation fleet projects in Ukraine. We are very excited about the cargo flights service that we now introduce together with AELF FlightService, Maleth Aero and our local partner, UkrPoshta. Freight transportation is in high demand, especially in these difficult times, so we are glad to offer these services to our customers and look forward to developing this business direction in 2021."
It would probably be for the better if this were exclusively cargo service, because this A330-200 is ordinarily equipped with a whopping 345 seats. 😉
Then again, that's just me connecting the dots, and I'm not sure if there's more to this:
9H-MFS has already operated a couple of New York trips in the past couple of weeks, and if that's the case, why is Windrose Airlines filing with the DOT for permission now?
The airline says in its filing it will offer "ad hoc charters," suggesting that maybe the airline will try to fly its own A321s to New York with passengers (eventually)
Windrose Airlines' livery & uniforms
Mildly unrelated, but I can't write about Windrose Airlines without talking about the carrier's livery. I mean, I suppose the airline deserves some credit for not going with a mostly white livery like so many other airline, but isn't this the other extreme?

And the bizarre part to me is that the airline has crew uniforms that are really out-there, but they don't at all match. I actually quite like the crew uniforms, but how do we go from a turquoise and red livery to these royal blue uniforms?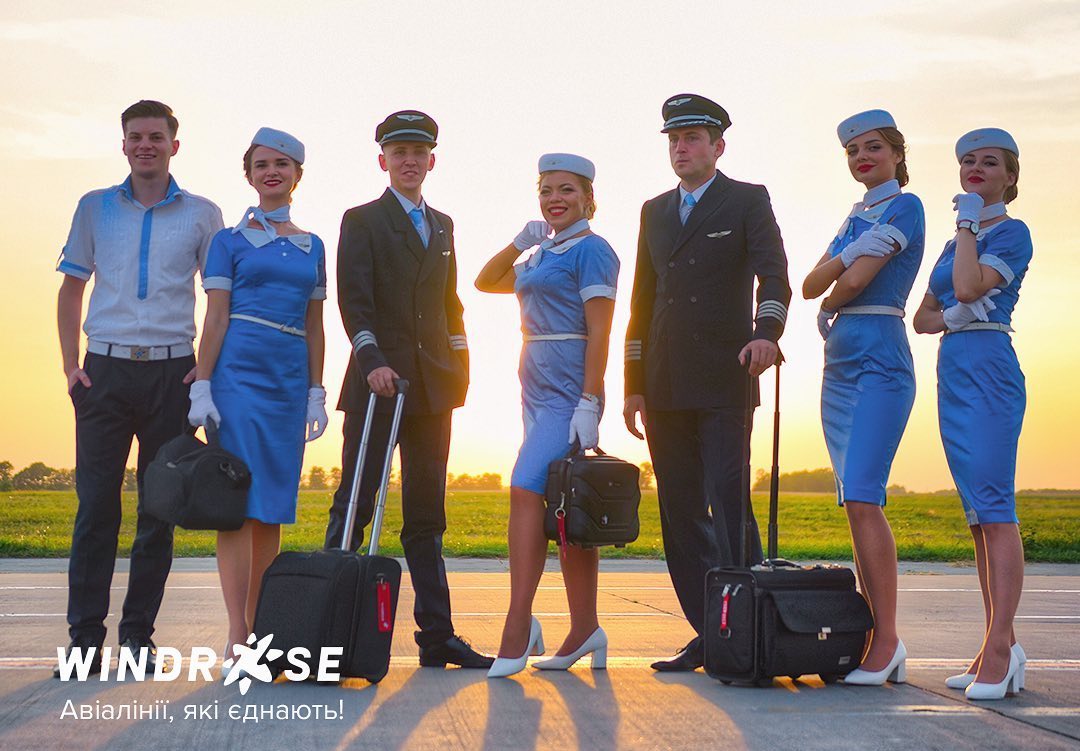 Windrose Airlines' uniforms
Here's an ad from the airline, just for fun:
Bottom line
Windrose Airlines intends to start flying between Kyiv and New York soon. The airline has requested permission to use wet leased planes, as well as to potentially operate flights with its own planes.
The airline does appear to have wet leased an A330 for freight services, so it seems like that's the focus for now. However, we may also see the airline eventually offer passenger service… only time will tell.
It's always cool to see more airlines launching flights to the US, though this one is a mystery for now.
What do you make of Windrose Airlines' DOT filing?