The information and associated card details on this page for the Chase Freedom Flex℠ card has been collected independently by OMAAT and has not been reviewed or provided by the card issuer.
I'm a massive proponent of earning and burning miles and points. Even though my points balances at any given time add up to 2-3 million, I do everything in my power to diversify as much as possible, and never carry a balance of more than ~500,000 points in a single program. My reasoning is that if a devaluation in a program is announced with at least a bit of advance notice, I can burn through those points quickly without losing much value. After all, miles and points are one of the worst "currencies" to invest in, since you not only don't accrue any interest, but your points are also subject to massive devaluations.
So that's why my approach towards booking award travel is typically that if I can find a good use for my points I redeem them, without much concern for how many points I have left in that account — hopefully it's a bit different of a strategy than most of use with cash! I'd much rather have the memory of a new destination or a new airline than a points balance that's too large to burn in a short period of time if a devaluation were announced.
Despite that, I secretly find myself to be somewhat of a hoarder with some points currencies. Let me explain in the form of three examples of points currencies I hate to burn, don't mind burning, and love to burn.
Points I hate to burn:
Starwood Preferred Guest Points
Not only are Starpoints one of the most valuable points currencies, but they're also extremely difficult to earn. Starwood has two credit cards with 30,000 point sign-up bonuses, though aside from that and actually staying at their hotels, there's no easy way to earn their points. For example, I'd really like to transfer some Starpoints to Japan Airlines and redeem for Emirates first class, but it would wipe out a good chunk of my Starwood balance, and it's one of the toughest balances out there to replenish. So I'm hesitant, but then again my Starpoints aren't proving to be all that valuable just sitting there and looking pretty. But then again I tend to view these points as pretty "safe" in terms of value, if for no other reason than that you can always transfer them to the airlines at a 1:1 ratio.
Hyatt Gold Passport Points
Hyatt points are difficult to earn, though not to the degree of Starwood points, thanks to the fact that they partner with Chase Ultimate Rewards. I think Hyatt points are the single most valuable points currency for high end hotel redemptions. 22,000 Gold Passport points gets you a free night at any top category hotel, and 99,000 Gold Passport points gets you three nights in a suite at any top category hotel. Both of those values are absolute bargains, given that there are some Park Hyatt properties that regularly go for $800+ per night.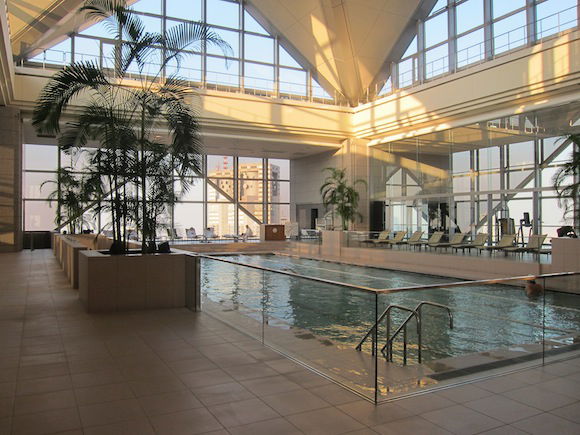 Gold Passport points can be redeemed for the famous Park Hyatt Tokyo
American Express Membership Rewards Points
This one might come as a surprise. When I first started this post I actually figured it would be the other way around, and that American Express Membership Rewards points would be on the "points I don't mind burning list" and Chase Ultimate Rewards points would be on the "points I hate to burn" list. But after giving it some thought I realized that I got it the wrong way around.
American Express used to have huge sign-up bonuses on their Membership Rewards credit cards and offered the ability to refer new card members in exchange for bonus points, though neither is the case anymore. Actually, as of last month Membership Rewards points are my only "in" to Singapore Airlines Suites Class, so for me the value of Membership Rewards points just went up exponentially.
Points I don't mind burning:
American AAdvantage Miles
Along with United miles, American miles are the most valuable airline-specific mileage currency, in my opinion. So while on one hand I like to have a sizable American balance, I almost always get great value out of American miles. You can't beat Cathay Pacific first class to Asia for just 67,500 miles one-way. I'm sure eventually AAdvantage miles will be mildly devalued, though it's not something I see happening overnight. Then again, with the potential US Airways merger…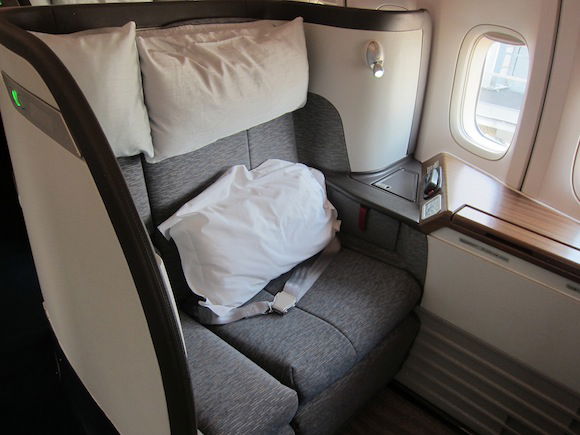 Cathay Pacific first class? Yes please!
United MileagePlus Miles
Much like American miles, United miles can be used for some great airlines at great rates. United gives you the most access to Star Alliance partner airlines, and best of all they don't impose fuel surcharges for any of their partner airlines. They also have extremely generous routing rules and redemption rates.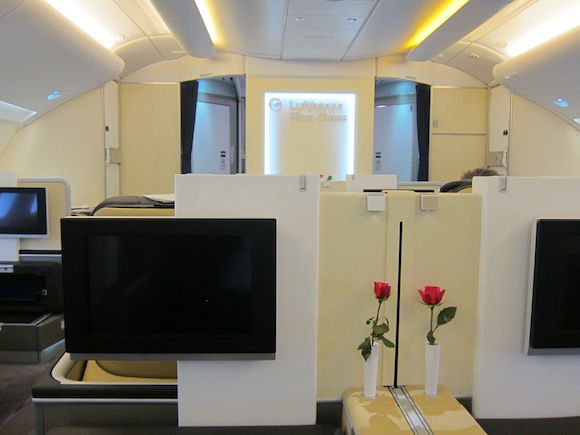 MileagePlus miles can be redeemed for Lufthansa first class within 14 days of departure
Chase Ultimate Rewards Points

While I find Chase Ultimate Rewards points to be extremely valuable, I've also found them reasonably easy to earn. Chase offers several types of cards that accrue Ultimate Rewards points, so not only is it possible to rack up a ton of points through sign-up bonuses, but they also offer bonus points on many categories I spend a lot of money in. The Chase Freedom FlexSM is the icing on the cake, offering 5x points in rotating categories.
Points I love to burn:
US Airways Dividend Miles
I love US Airways for a variety of reasons, not the least of which is their constant mileage sales, extremely generous routing rules and amazing award chart. But I just know US Airways is itching to devalue their award chart, and I'm surprised by every day that goes by without a devaluation. So whenever there's an opportunity to redeem US Airways miles efficiently I take advantage of it.
Hilton Honors Points
Hilton points are extremely easy to earn. There are well over a dozen credit cards out there that can earn you Hilton points as the sign-up bonus. Points can efficiently be transferred from Hawaiian, Virgin Atlantic, and Membership Rewards (right now even at a 1:2.7 ratio). Hilton Honors is kind of the Delta SkyMiles of the hotel industry, though there are still some gems on their award chart (much like on Delta's award chart).
Delta SkyMiles
Think US Airways and Hilton are itching for a devaluation? Then you haven't met Delta. There are constant rumors about Delta switching to a revenue based frequent flyer program early next year, and it has me wanting to burn all my SkyMiles as quickly as possible. SkyMiles have never been all that valuable for international premium cabin redemptions, due both to the fact that they don't let you redeem for international first class and also that they have among the highest "standard" award costs. I smile every time I burn SkyMiles.
Conclusion
Anyway, my point is simply that even I hoard points in certain programs. Am I alone?