Admittedly I might not always be on the cutting edge of travel tips. After all, I'm the guy that learned the benefit of plastic bags just last week.
That being said, I've noticed other people not using my method on this one, and I'm curious why. I travel with a rollaboard and a laptop bag, and I'm sure I'm not alone. What I can't rationalize is why most people place their laptop bag on top of their rollaboard attached to the handle, and roll it around that way. I don't get it — that's damn heavy and hurts your arm if you're rolling around an airport like Heathrow or Frankfurt, and it must do a good amount of damage to the handle.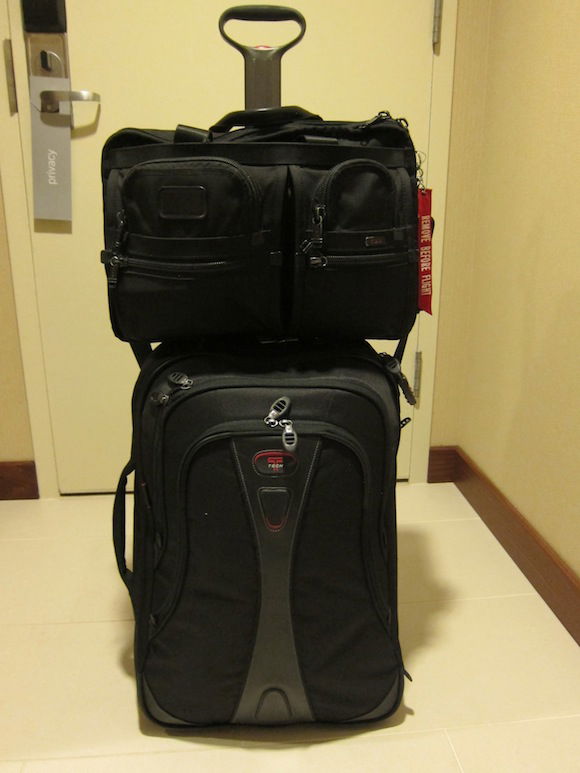 My method is to place the strap around the handlebar of the bag, and let it hang off the back of the bag, as shown below.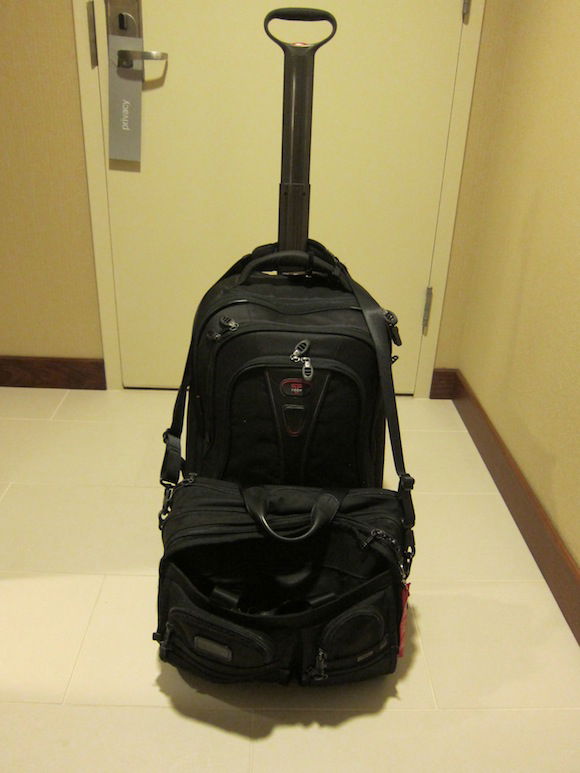 It makes things so much easier. The bag is so light this way that you can literally "roll" it with one or two fingers, and both bags are well protected.
There's a reason flight attendants use this method (either that or they have a clip they place on their bag to hang the smaller bag from), but I'm curious why 90% of frequent flyers still seem to put the laptop bag on top of the carry-on. Can anyone explain? Anyone else use my method?