Hong Kong is one of my favorite cities in the world. Since my first visit over a decade ago, I've visited Hong Kong dozens of times. I've written in the past about my travel philosophy, and how it relates to my love of Hong Kong.
The truth is that I can't pinpoint what exactly I love about Hong Kong. It has some energy to it which I don't get from any other city. But my love of Hong Kong may also be nostalgic in nature, and have to do with the fact that it was the first city in Asia I ever visited. I remember that first morning I woke up in Hong Kong and marveled out at the harbor so excited to explore. While I had been to Europe dozens of times at that point, Hong Kong was a new world for me. And I loved it.
With that in mind, several friends are visiting Hong Kong for the first time in the coming weeks and asked what they should do. One friend has a layover of six hours, while the other has a layover of 24 hours.
Everyone is into different things when traveling, so I don't want to do a list of "10 things you need to do in Hong Kong," because I think that's very personal. For example, I'd never voluntarily visit a museum, while I know for other people visiting museums is the highlight of their travel. On the other hand, I'm someone who could wander streets in a city endlessly just watching people, while I know something that unstructured sounds boring to others.
With that in mind, I want to approach this list a bit differently. I figured I'd talk about 10 popular things to do in Hong Kong, and share my thoughts on them. Most guide books will talk about the below activities, so I'll share if I think they're worthwhile or not.
1. Take the tram to Victoria Peak
Victoria Peak is located on Hong Kong Island, and has fantastic views of the harbor and Kowloon. The tram ride up to the top takes just a few minutes, and you'll be treated to some incredible views which really put the layout of Hong Kong into perspective. Ideally go on a day when the weather is nice, but even if the weather isn't nice, it's still worth the trip. I highly recommend this.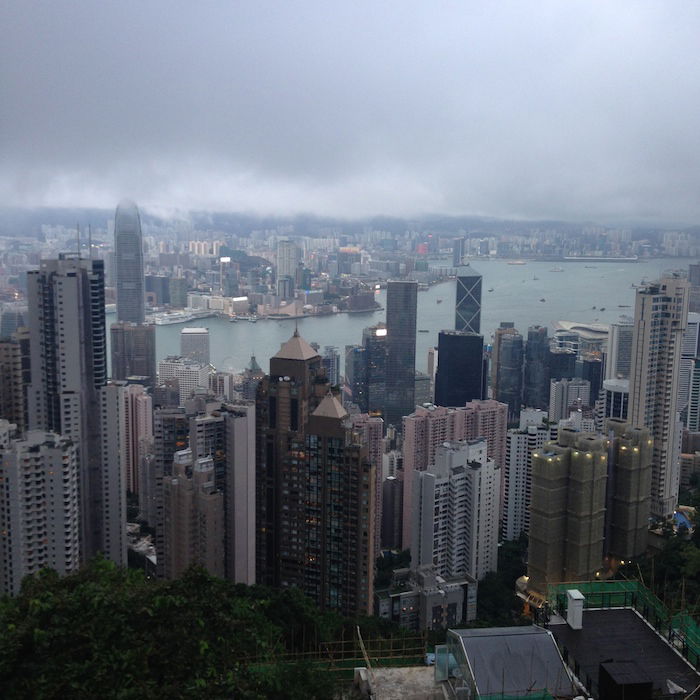 2. Watch the Symphony of Lights
The Symphony of Lights is the world's largest permanent light and sound show, and nearly 50 buildings on both sides of the harbor participate in the lights show. It happens nightly at 8PM, with narration in English on Mondays, Wednesdays, and Fridays (but you don't need the narration to enjoy the show, so don't hesitate to go other nights either).
The best place from which to watch the show is the Kowloon waterfront, on the Avenue of Stars.
When I take friends to Hong Kong to watch the show, I get mixed reactions. Some say "wow, that was cheesy, what a waste of time." Others are as giddy about it as I am.
The Symphony of Lights never gets old for me, and I watch it as often as I can. If nothing else, it's amazing to observe thousands of people line up along the waterfront every night to watch this show.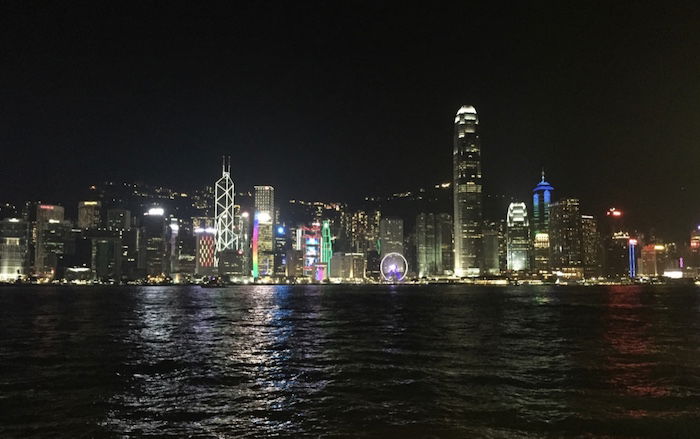 3. Visit Stanley
A lot of people have probably heard of Stanley Market, which is probably the most well known market in Hong Kong. Stanley is about a 30 minute bus ride from Central Hong Kong, with very frequent service.
Taking the bus to Stanley is worth it for the ride alone, as you drive along the coast of Hong Kong down some tight, winding roads, in a double decker bus.
There's also a market at Stanley, which is the reason most people visit. That's not the reason I go, though. What I love about Stanley is that it's where the ex pats live, so it gives you a completely different perspective on life in Hong Kong. Have a seat at the Starbucks in Stanley and you'll witness "Real Housewives of Hong Kong" firsthand.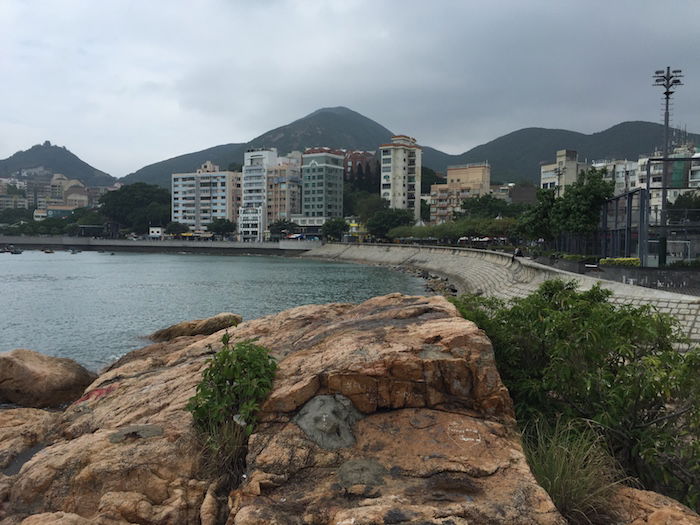 4. Shop at the Ladies Market
No, this isn't as raunchy as it sounds. Kowloon becomes even more vibrant at night, so head to Mongkok for the ladies market, which is busiest at night. There you'll see hundreds of street vendors who will sell you everything from Hello Kitty USB flash drives to copy watches to underwear.
They're not going to be as pushy here as in markets in some parts of China or Thailand, though if you do buy something, be ready to negotiate. A lot.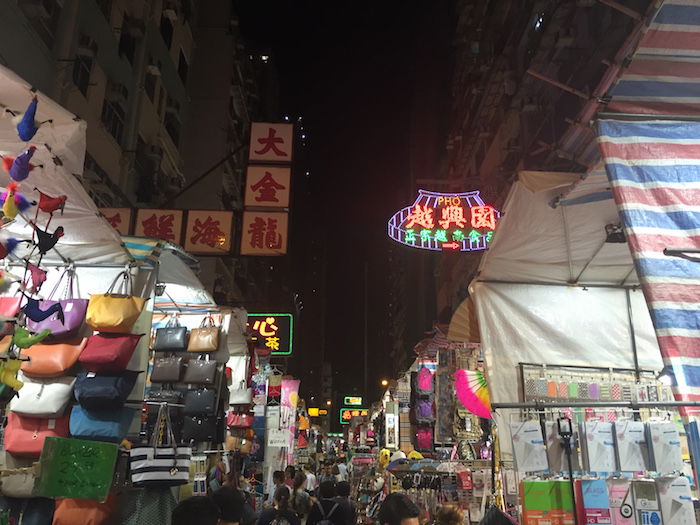 5. Eat at the world's cheapest Michelin star restaurant
Tim Ho Wan is the world's cheapest Michelin star restaurant. I wrote about my experience dining there a few months back.
The place is cheap — you can have a filling meal for under $10. And the dim sum is very good. Is it the best I've had? No. But it's a Hong Kong institution, so expect the wait to be upwards of an hour during busy times. Almost no one there speaks English, so aside from the tourists who make it out there, the place is frequented almost exclusively by locals. And they couldn't care less about the restaurant's Michelin star.
So I'd say Tim Ho Wan is worth it if you have the time, but don't expect the wait to be short, and don't expect it to be a relaxing dining experience, as you'll be sharing a table with strangers, and they turn tables pretty quickly.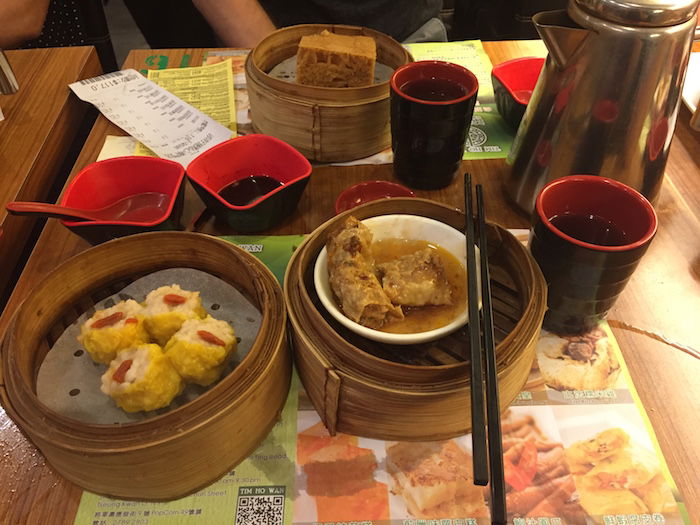 6. Take the world's longest set of escalators
Hong Kong Island is the financial center of Hong Kong, and I could walk around there for hours watching a combination of locals and ex pats all going about their business.
In the busy streets you'll find the world's longest outdoor covered escalator system, called the Mid-Level escalators. They only move in one direction, and go with rush hour — in the mornings they go down, and in the evenings they go up.
This isn't so much about visiting the actual escalators as it is about seeing the hustle of Hong Kong. Even if you don't make it to the actual escalators, be sure you walk in the general area during rush hour.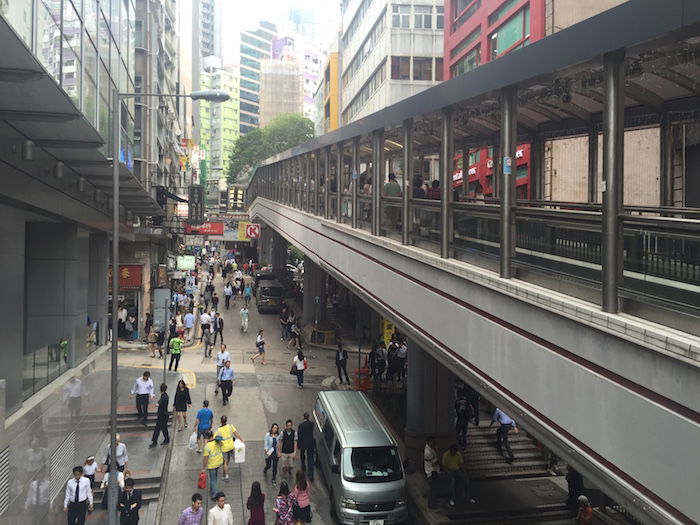 7. Take the Star Ferry at sunrise
The most common way to get between Hong Kong Island and Kowloon is on the Star Ferry, which runs every few minutes. Tens of thousands of people take it every day, and it boasts some of the best views in Hong Kong. Do this at sunrise and take in the incredible views. Best of all, the Star Ferry is cheap. It costs under $3HKD, which is under $0.50.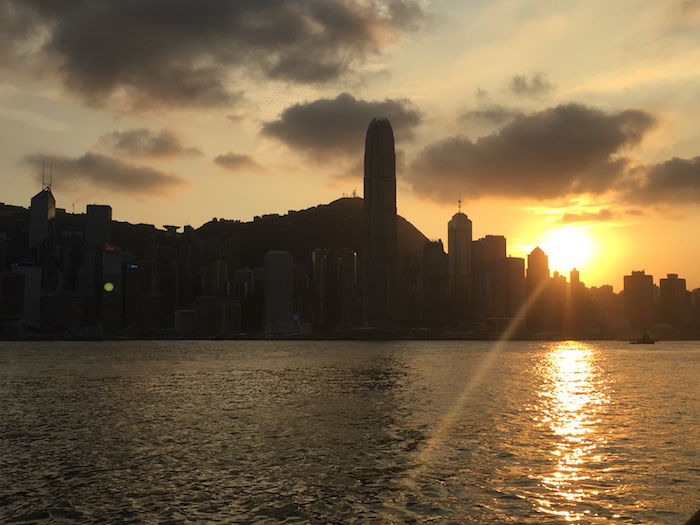 8. Visit the Big Buddha using the Ngong Ping cable car
If you just have a short layover and don't want to head into the city, consider taking the Ngong Ping 360 cable car near the airport to the Big Buddha.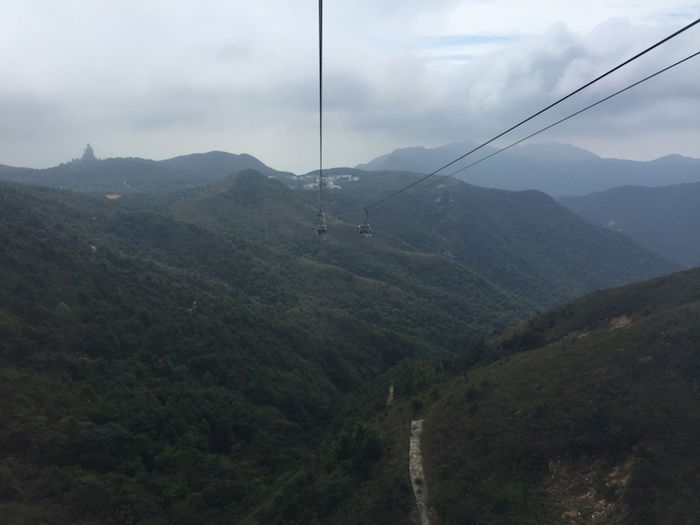 I actually think the Big Buddha as such is a bit of a tourist trap, so I don't necessarily recommend this if you're in Hong Kong for 24 hours and want to make the most of your time. But if you're staying for an extended amount of time or just have a quick layover and don't want to venture into the city, this is a fun option.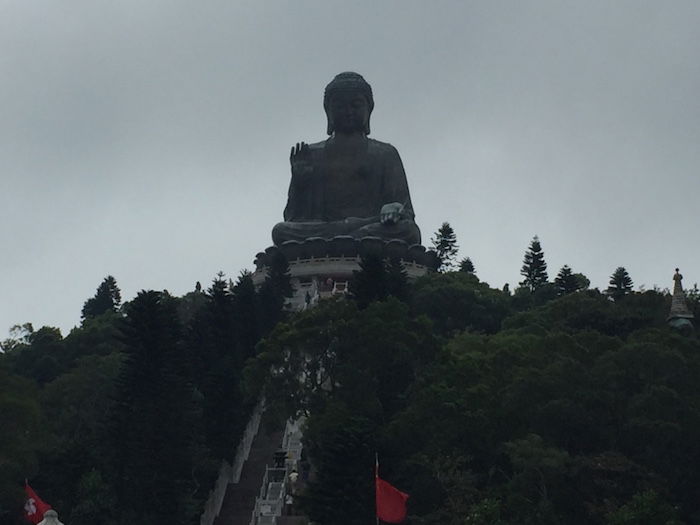 I'm sort of scared of cable cars, so my palms are sweaty every time I take the cable car. That being said, it has great views of the airport, which is the primary motivator for me to take this. There are even some glass bottom cable cars, which I end up taking every time. I'm not sure why, because they creep me out!
9. Have afternoon tea at the Peninsula
The Peninsula Hong Kong is an iconic hotel, so popping into the lobby is a must.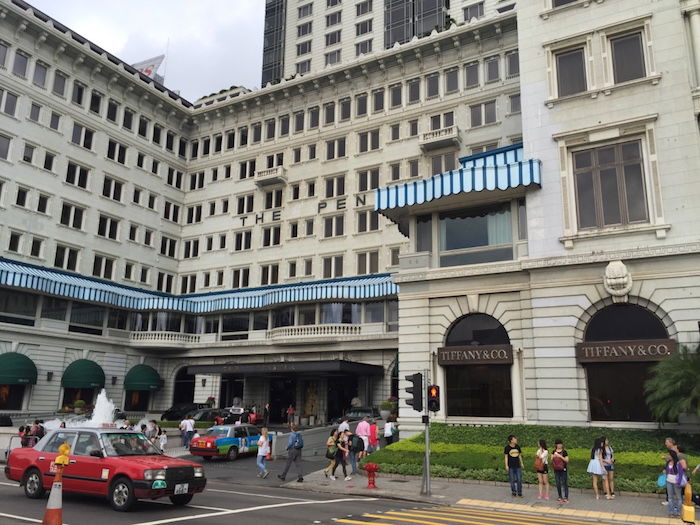 Afternoon tea is also popular, though I wouldn't necessarily recommend it. You can't make reservations and there's usually quite a wait, though fortunately the line moves quickly.
My bigger issue is that afternoon tea is overrun by tourists (as you'd expect, I suppose), and isn't really a relaxing experience. Instead it's largely full of people with day stopovers in Hong Kong on cruises, who walk in with their travel guidebook.
The good news is that it's not too unreasonably priced, at least compared to afternoon tea at the Burj Al Arab. So if you have the time and are an afternoon tea enthusiast you might as well give it a try. Otherwise just check out the lobby, in my opinion.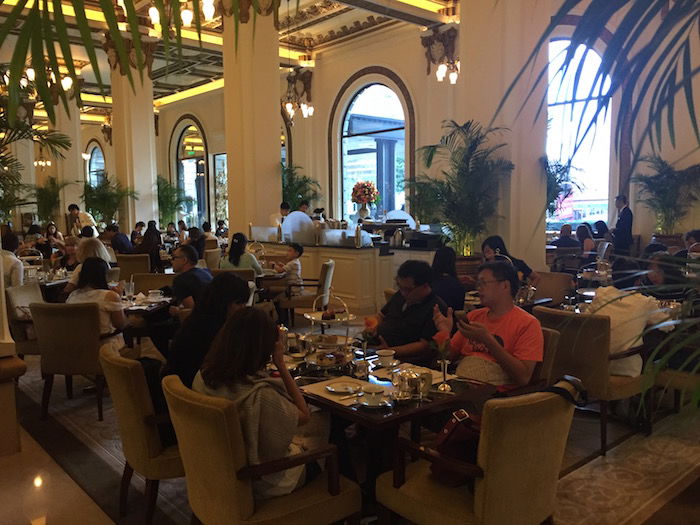 10. Visit a fishing village
There are dozens of islands surrounding Hong Kong Island, and in most of them you'll find a much slower pace of life, which is a nice contrast from Hong Kong Island. I'd note that some of the villages, like Tai O (located on Lantau Island), are pretty touristy, though they're also the most accessible. So don't expect all that authentic of an experience, even if it is still cool to see.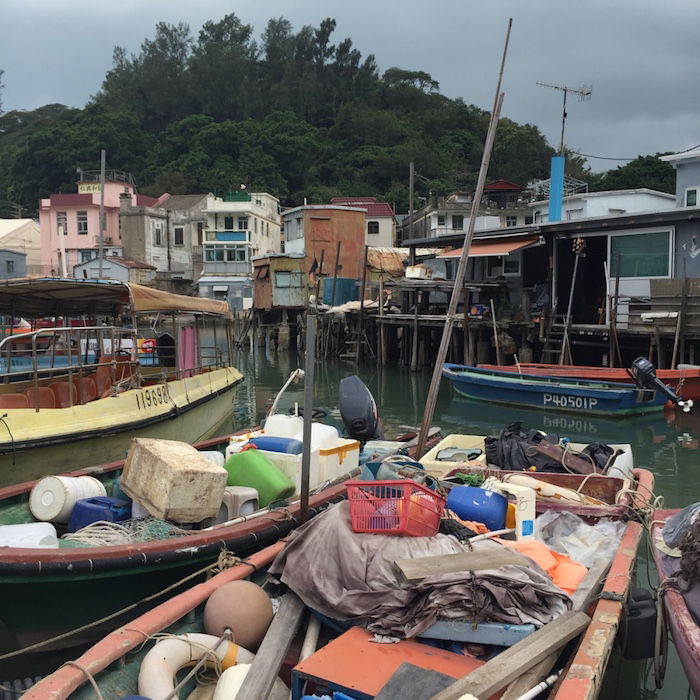 Bottom line
When I have just 24 hours in Hong Kong I always make it to Victoria Peak, the Symphony of Lights, the Ladies Market, and Stanley. Beyond that, I spend countless hours walking around Kowloon and Hong Kong Island just soaking in the hustle and bustle.
With more time I think some of the above activities are great options as well.
Hopefully this is a good starting point for anyone planning a trip to Hong Kong.
For fellow Hong Kong lovers, do you have any favorite activities for a first timer visiting for a limited amount of time?