Hong Kong is probably my favorite city in the world, and at the moment I'm taking Ford there for his first ever trip to Asia. I've been to Hong Kong dozens of times, and it's one of the cities I consider myself to be most knowledgable about.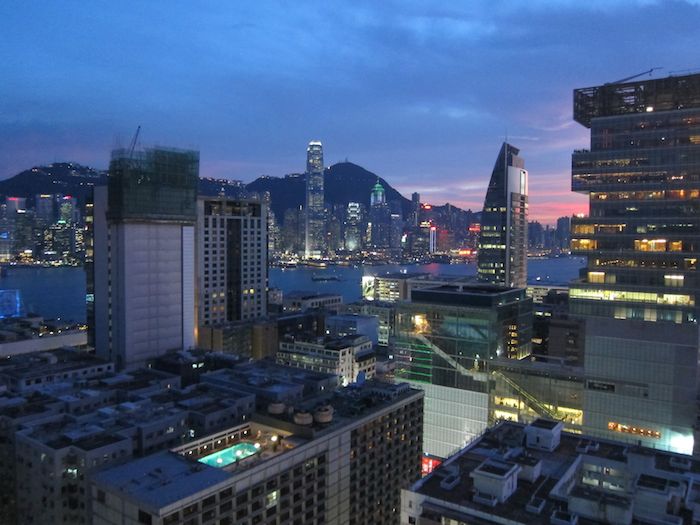 When we arrived this morning I started rattling off all the things we definitely had to do, and then followed that up with a list of things we could do.
"Well, Hong Kong does have the cheapest Michelin star restaurant in the world, if you want to do that."
Naturally Ford's ears perched up, because who wouldn't want to eat at the world's cheapest Michelin star restaurant? Even if it's just to say you've done it.
Truth be told I don't actually understand how the Michelin star rating system works, and I've never visited a restaurant because it had a Michelin star.
The cheapest Michelin star restaurant in the world is Tim Ho Wan. I've been a few times, though personally I'd never go because I wanted to, but rather just if someone I was with really wanted to go.
I said "I'm happy to go, but I just want to make sure your expectations are set correctly. The dim sum is very good, but no better than a lot of the other places I've had dim sum. The wait will be really long, and tables are shared, so you'll be pushed in and out pretty quickly. Oh, and you won't be able to order a filthy martini."
With that caution I felt like I was properly managing Ford's expectations, and he was up for it.
We went to Tim Ho Wan (specifically the location in Sham Shui Po District), and as usual there was a massive crowd outside waiting to be seated. They give you a number, and then you wait outside until they call your number (only they don't call them in English, so if you don't speak Cantonese it's sort of tough to figure out when you're called).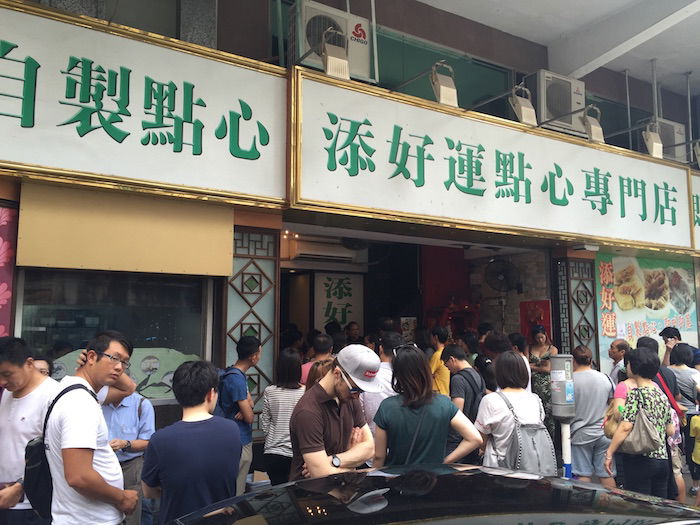 After about a 90 minute wait we were seated at a shared table.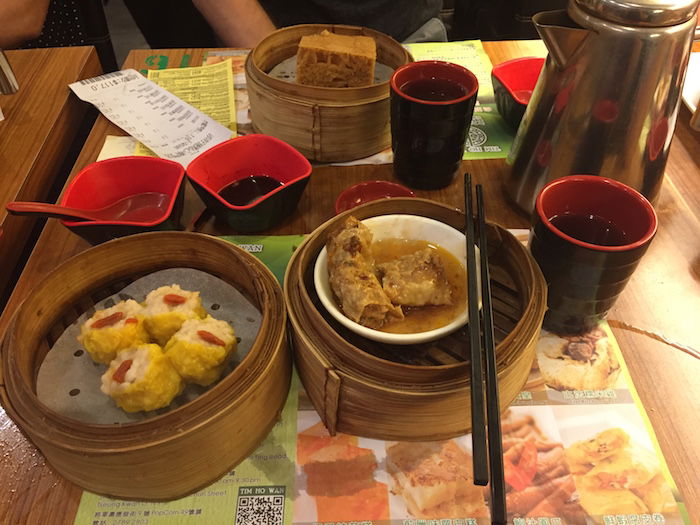 The dim sum was excellent, and our filling meal cost a mere 117HKD (~15USD). And the funny thing is that even though this place has a Michelin star and is a huge tourist destination, it's actually 95%+ locals who come here to eat, who clearly couldn't care less that the place has a Michelin star. That's a testament to the quality of what they serve.
Bottom line
Clearly Tim Ho Wan serves great, no frills dim sum. And it's extremely affordable.
Still, the waits are consistently very long, the restaurant itself couldn't be simpler, and there's not really much in the way of service at the restaurant (you fill out your own order sheet, and then they just bring the dishes as they're ready).
I can't decide whether that should make me love the place or feel lukewarm towards it.
Personally I don't feel like the dim sum is significantly better than a few other "no frills" dim sum places in Hong Kong, or even some in the US (like in San Francisco or Seattle). At the same time, if it's a leisurely meal "experience" you're after (which I think is what many people seeking out Michelin star restaurants are after), there are plenty of places with nicer decor, better service, etc.
To sum it up, I'm always happy to go to Tim Ho Wan with a first-timer if they're intrigued at the concept of going to the world's cheapest Michelin star restaurant. Would I go there of my own accord? Nope, because I think there are places with equally good dim sum, better ambiance, and shorter waits, though they might be a bit more expensive. But those are things I don't mind paying a premium for.
Some say Tim Ho Wan got a Michelin star after people complained the rating system was elitist, which seems fair enough. Would this place have a Michelin star if they charged three times as much (which would still be a pretty reasonable price)? Probably not. Would I be willing to pay two or three times as much for a place with a more convenient location, shorter waits, better service, and nicer decor? Probably.
But Tim Ho Wan is still a great place to take first-timers looking for no frills dim sum, assuming they're properly briefed on what to expect. I still don't totally get the hype, though.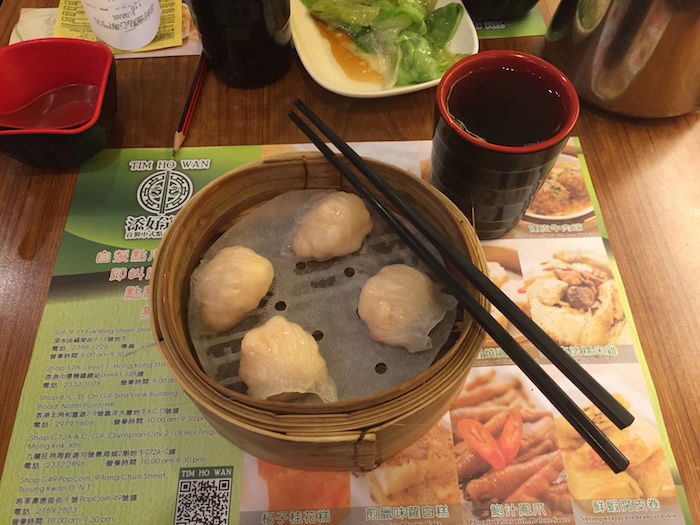 Have you been to Tim Ho Wan? Do you swear by it and return every time you're in Hong Kong, go when it's convenient, or do you think it's somewhat hype?