Vaðlaheiðarvegavinnuverkfærageymsluskúraútidyralyklakippuhringur!
At least I'm going to assume that's how you say "hello" in Icelandic, because that's about what every word in this country looks like to me! 😉
I'm in Iceland at the moment, and can't even say how thrilled I am to be here. There are some destinations I've always wanted to visit, and Iceland has been at the top of that list. When I landed yesterday and walked through the arrivals hall I had the biggest grin on my face. I was that excited.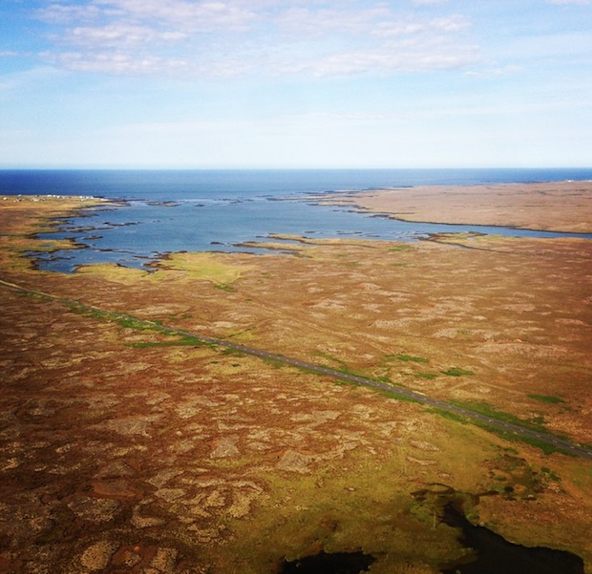 I'll have more on Iceland soon, though first have a hotel question.
As I mentioned a couple of days ago, I've been hoarding Club Carlson Gold Points for the past year, which can be an amazing value, especially in conjunction with the Club Carlson Premier Rewards Visa Signature Card. That's because if you have the card, the second night of every award redemption is free.
So I'm doing two nights at the Radisson Blu Saga Hotel and two nights at the Radisson Blu 1919 Hotel, for a total of 82,000 Gold Points. That's an amazing value.
But here comes the question — I was under the impression that Radisson Blu was Club Carlson's "high end" brand? Admittedly "high end" and "Club Carlson" don't necessarily go in the same sentence, but the Club Carlson properties I've seen have always been modern, IKEAish, etc.
That was the case a couple of nights ago when I stayed at the Radisson Blu Oslo Airport. I was upgraded to a room with enough sleeping space for all of Angelina Jolie's family (including a crib!). There wasn't a desk or anything, but those are minor details…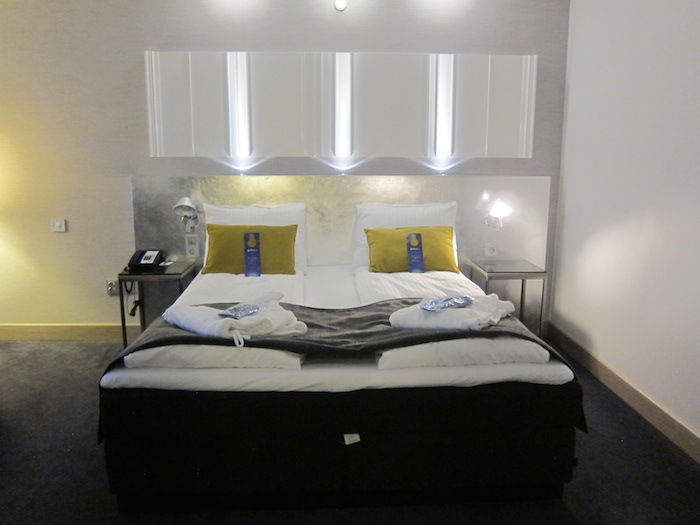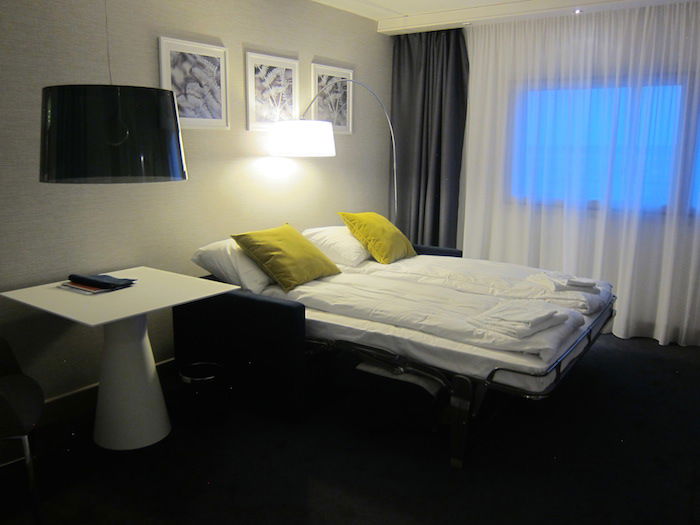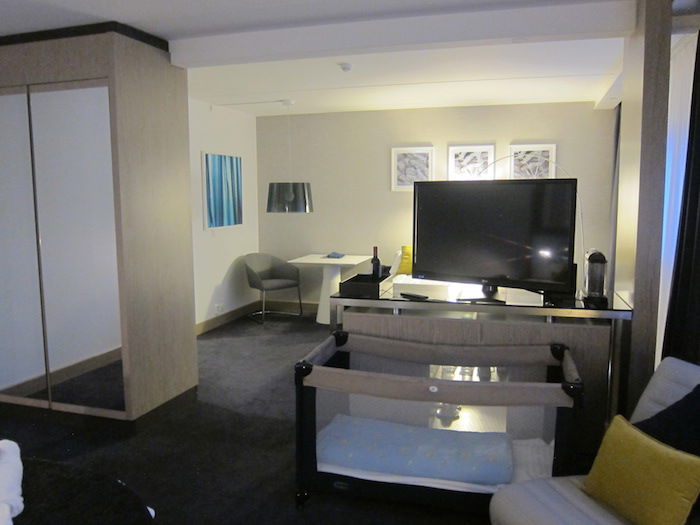 Fast forward to the Radisson Blu Saga Hotel in Reykjavik. When it comes to hotels there are two things to understand about me:
I still "work" full time when traveling. So no matter where in the world I am, I put in 8-10 hours a day of getting stuff done. Therefore a comfortable room/working environment is important to me, and my situation is a bit different than those that say "oh, I don't care where I stay, it's just a place to sleep since I'm sightseeing all day."
I'm a germaphobe. I know that doesn't bode well with living in hotels full time, and I'll admit that I'm a selective and irrational germaphobe. I guess I have a "don't ask don't tell" policy when it comes to cleanliness. Don't give me a reason to wonder whether a hotel is clean or not, and I won't. But if it's obvious, then I start digging deeper.
Which brings me to the Radisson Blu Saga Hotel. From the outside the hotel looks quite nice, and even modern.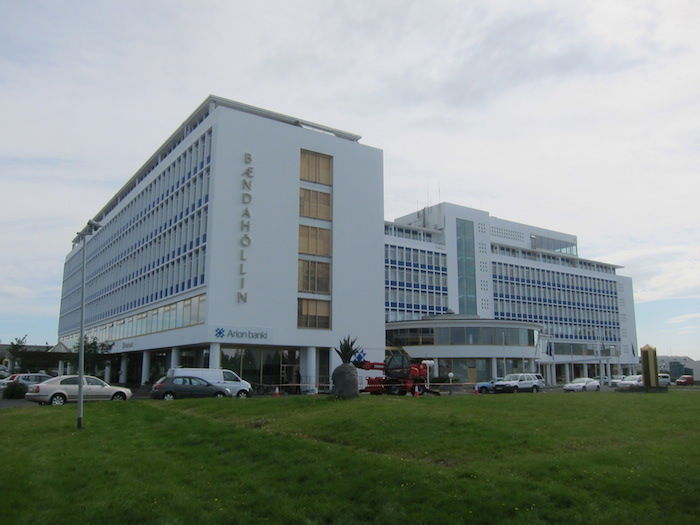 Sadly looks can be deceiving, as the hotel is really dated. But I can live with that as well. This is Iceland, after all — somewhere people come for the destination and not the hotel.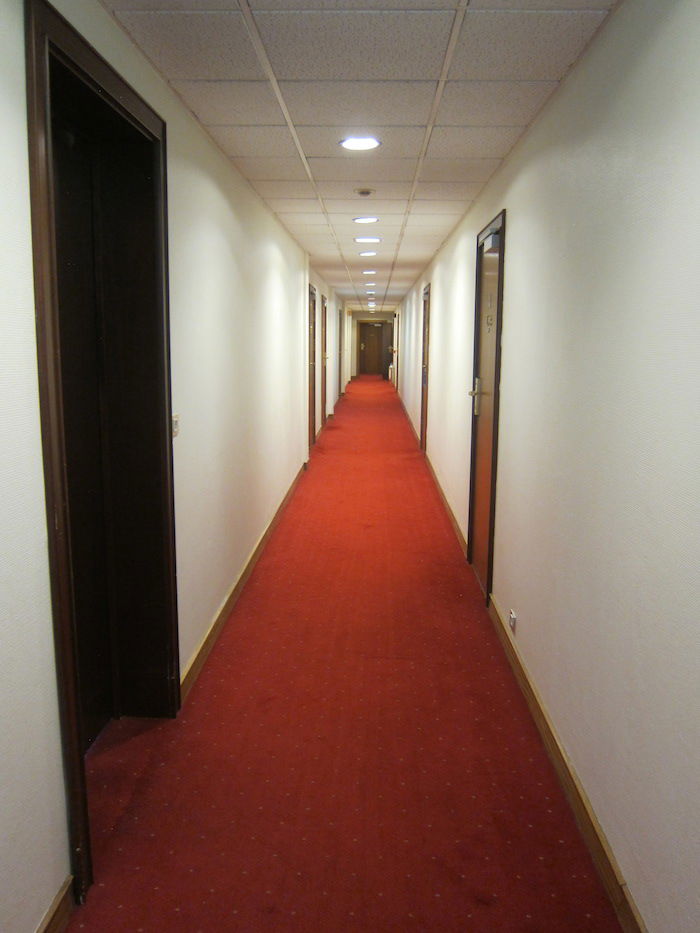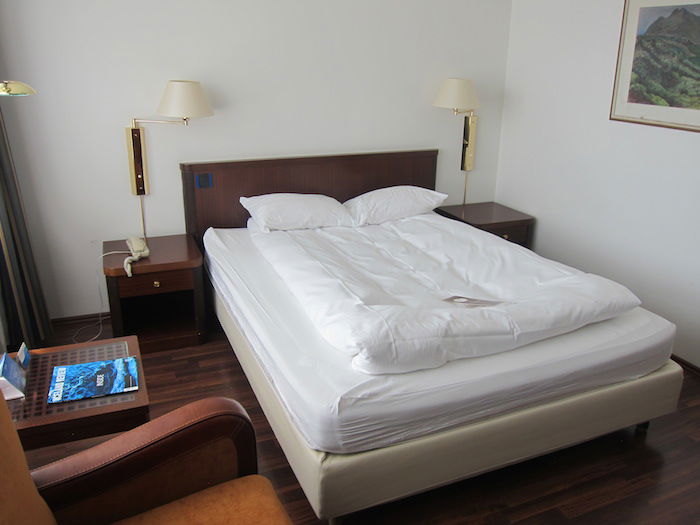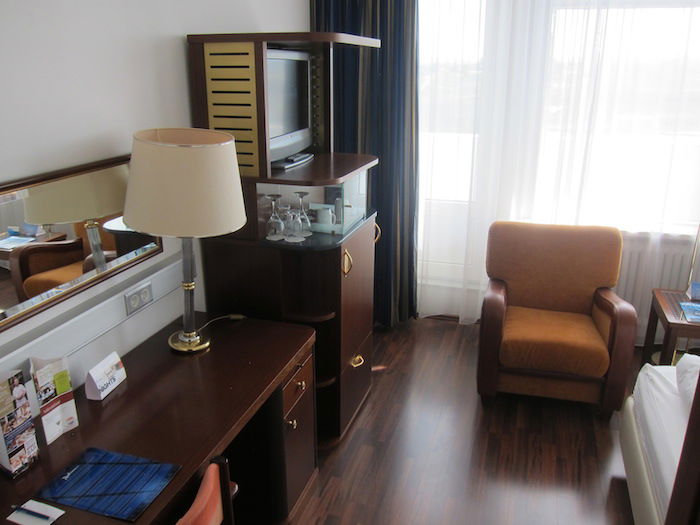 So what's my beef?
The hotel has no individual temperature controls
The room isn't very big, but when I first got here I spent 10 minutes searching every part of the room for the temperature control. The room was hot as hell. I then called the guest request line, and as it turns out the rooms don't have individual temperature controls, and the hotel doesn't have air conditioning.
But I was invited to open my window. Great, I figured. I have three huge windows, that will let in a nice breeze. Nope, of the three huge windows, only the top of one props open a little. That's all.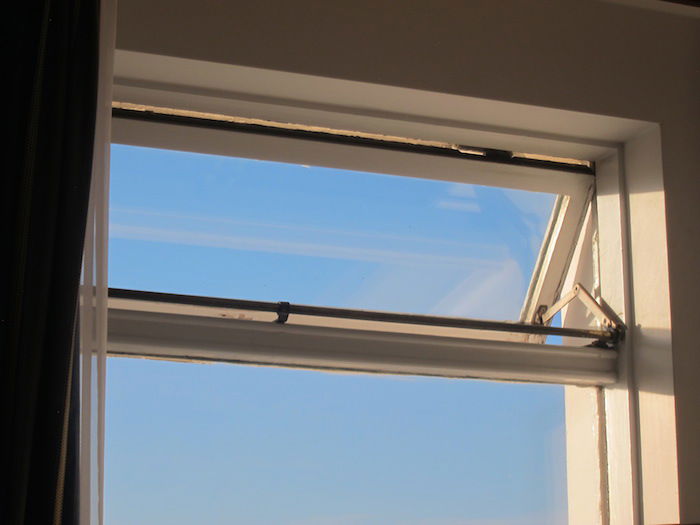 It's not actually that hot in Iceland, but the problem is that the room has a bit of a greenhouse effect given how big the windows are. If I leave the curtains open then it gets really hot, while if I close the curtains the air just "sits," and it's equally intolerable.
The shades don't really work
Ah, Icelanad, the land of the midnight sun! Last week I wrote about how much I love hotels with blackout shades. I wasn't expecting those here, though I was hoping for shades which at least close most of the way. Nope, not at this hotel. The shades in my room are in four parts, and no matter how I pull them, they don't cover anywhere close to the entire window. So not only is the room hot at night, but it's not dark either.
Furniture is gross
Like I said, I can deal with dated decor, but at least have it be in good condition. Please. My chair has more stains than the VIP room of a strip club (I'm just making assumptions here, of course I've never been to a strip club, let alone to the back room of one).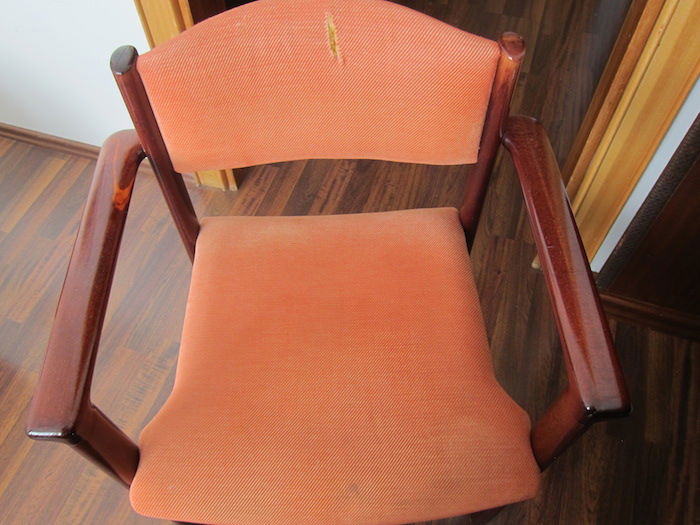 Everything in the bathroom smells bad
I always envisioned the water in Iceland to be purer than the Jonas Brothers (back when they were still an item). I figured I could drink out of the faucet and would enjoy taking long showers. Unfortunately the water coming out of both the sink and the shower smells bad. Like, really bad. There's nothing quite like brushing your teeth with water that doesn't smell good. I took a quick shower last night and tried to breathe as little as I could. On top of that, the towels smell pretty bad as well. Not sure if it's a problem with the hotel's pipes, or…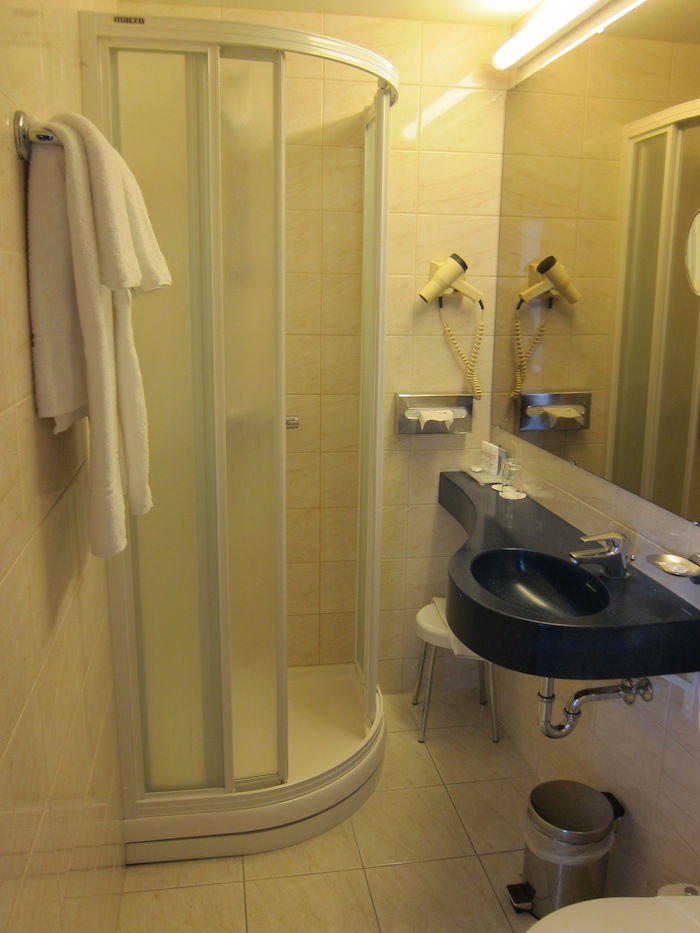 Am I being a princess?
I guess I have two questions.
First of all, was I wrong thinking that Radisson Blu is Club Carlson's higher end brand and has at least some baseline standards? I'm not expecting it to be like a Park Hyatt or St. Regis, but envisioned something more along the lines of the Oslo Airport property than the Saga Reykjavik property.
Second of all, am I just being a princess? Let me be clear, I'm just as happy at an aloft as at a St. Regis (actually, in many cases I might be happier at an aloft), assuming I can keep my room at a comfortable temperature, the water and towels smell decent, the room has the ability to get dark, and my desk chair doesn't look like a by-the-hour business is being run from it.
Would be curious to hear what you guys think! Just a topic of conversation — this certainly doesn't make or break my time in Iceland. This place is gorgeous, and just being outside here makes me happy. Can't say the same about the hours I'm sitting inside working, though!
Now I'm gonna try to find a coffee shop to work from instead.