I've written in the past about my biggest hotel pet peeves, though don't think I've written a post specifically about the hotel features I like most.
I'd say some of my favorite things in hotels are exactly the opposite of my pet peeves. Off the top of my head, I love hotels with:
Truly high speed Wi-Fi. Virtually all hotels advertise "high speed internet," but in reality that's often not the case. When you live in hotels and work on the internet, actually high speed internet is probably the most valuable thing a hotel can offer.
Good pillows. Comfortable beds have become pretty standard across the board at most chain hotels, though one thing that isn't quite as common is good pillows. I hate square pillows, and love longer, full body pillows. Too bad they're still pretty rare.
Showers with good temperature control, water pressure, and ideally two shower heads. Good water pressure and temperature control should be a given, though I'm always amazed how many hotels can't get that right. A shower with (at least) two shower heads is a nice added bonus.
All of the above I see with at least some frequency, though here's one I don't see nearly often enough, and it's quite possibly my favorite thing ever — electronically controlled blackout shades. And I'm not just talking about blackout curtains or half-assed shades, but shades that make the room so dark that you can't see anything, even if the sun is beaming against the window.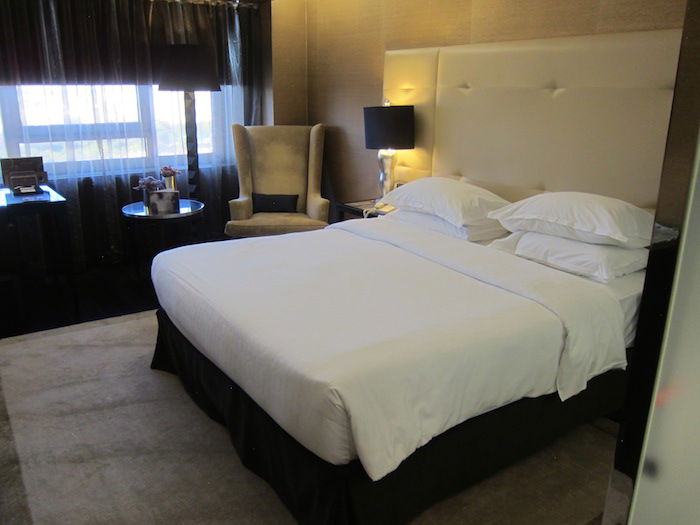 When you have nontraditional hours, it's one of the best ways to stay well rested, in my opinion.
For example, when I landed in Lisbon this morning and arrived at the Sheraton, I put down the shades and managed to get "real" sleep. That's not something I can usually do after a flight since I'm solar powered, and generally can't sleep if it's light out. So even if there are curtains, if there's any light seeping through, my naps consist mostly of tossing and turning.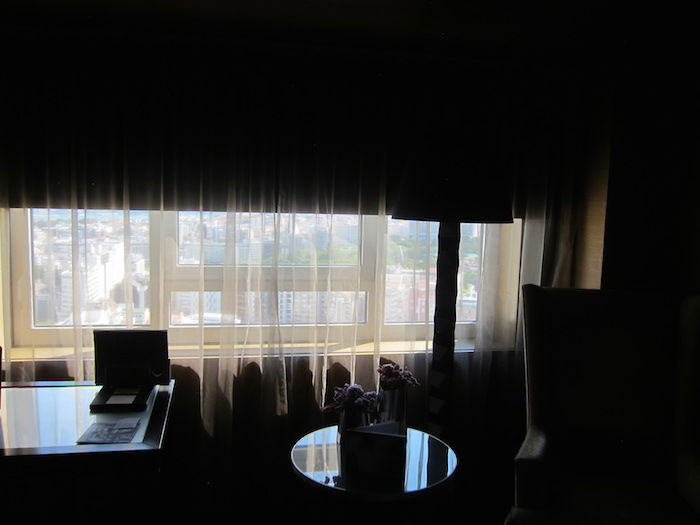 I guess the one downside to blackout shades is that it makes it tougher to get over jetlag. It makes it much easier to get a "good" night of sleep during the day when it's light out, making it tougher to adjust to local time… if that's the goal.
Why are true blackout shades such a rarity in hotels? And I guess along the same lines, why don't hotels advertise them more? In looking at the room descriptions of the Sheraton, they describe the Bang & Olufsen LCD TV (I don't watch TV), the "natural daylight" in the bathroom (okay?), but fail to mention what I consider to be the single best feature of rooms in this hotel.

Am I the only one that cares about blackout shades in hotels?!