A couple of days ago I made a hotel booking through Rocketmiles, and it occurred to me that I've never written a post about the value proposition of the site. For those of you not familiar with Rocketmiles, it's an online travel agency which awards you miles for your hotel stays, in your choice of over three dozen airline mileage programs.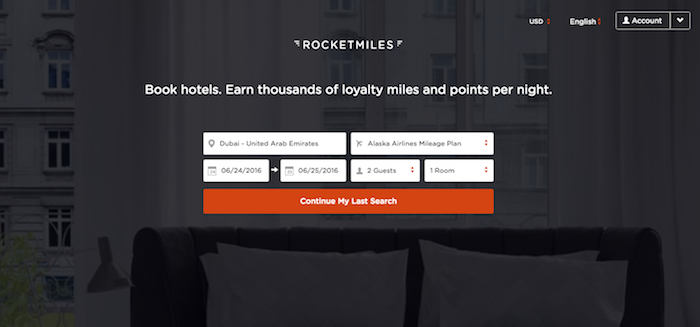 I figured I'd explain more about what they do in the form of an FAQ, and why I think they're a fantastic option for booking your hotel stays. I don't think Rocketmiles is for everyone under all circumstances, but there are scenarios where they're unbeatable.
Let me start by saying that if you're not yet a Rocketmiles member, you can earn 1,000 additional bonus miles after your first stay by registering through this link (and I earn 1,000 bonus miles after your first stay as well).
How does Rocketmiles make money/how can they afford to offer miles?
When I learn about new businesses, my first question is always "how do they make money?"
In the case of Rocketmiles, they're an online travel agency, so they're selling hotel rooms in the same way that Orbitz, Expedia, etc., would (Rocketmiles is owned by Priceline, so has access to much of their inventory and negotiated commissions).
Online travel agencies get a commission on hotel bookings. The industry standard is 10%, at least for major chain hotels. However, the big online travel agencies are known to get significantly bigger commissions from independent hotels.
Rocketmiles is essentially taking some of their commission and awarding you miles as an incentive for booking with them. Presumably they've worked out deals with major airlines to buy their miles at a discount, so that this makes sense for all parties involved.
In some cases it also seems like Rocketmiles may have worked out special promotions with certain hotels to offer more bonus miles, as a way of boosting their business.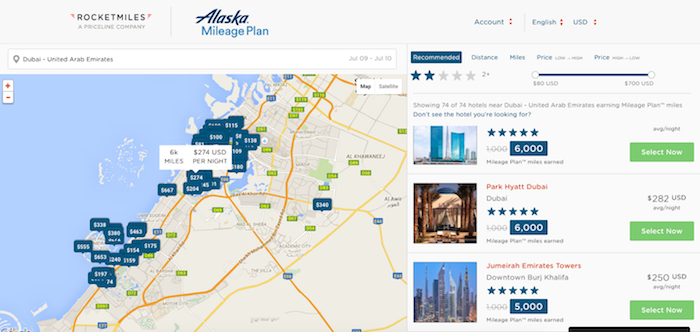 Does Rocketmiles charge the same as other booking sites?
I find Rocketmiles to be rather inconsistent with pricing:
In some cases they charge exactly the same as the hotel directly and as other online travel agencies
In some cases they charge more than the hotel directly but less than other online travel agencies
In some cases they charge more than other online travel agencies and the hotel directly, but the miles more than justify the additional cost
As an example, below you can see the rates for the Hyatt Regency Tulsa are roughly the same through Hyatt's website, Rocketmiles, and Orbitz.



So Rocketmiles isn't a website I'd use blindly. I'd always use it in conjunction with the hotel's website directly, an OTA (Orbitz, Expedia, etc.), and a calculator (so you can figure out if you're actually getting a good deal).
The one thing to be aware of is that Rocketmiles doesn't have access to all hotels, so you won't find as many hotels there as on some other OTAs.
How many miles do you earn per Rocketmiles booking?
The only thing that's consistent is that you can get 1,000 bonus miles if you're referred to Rocketmiles, but other than that it's highly variable.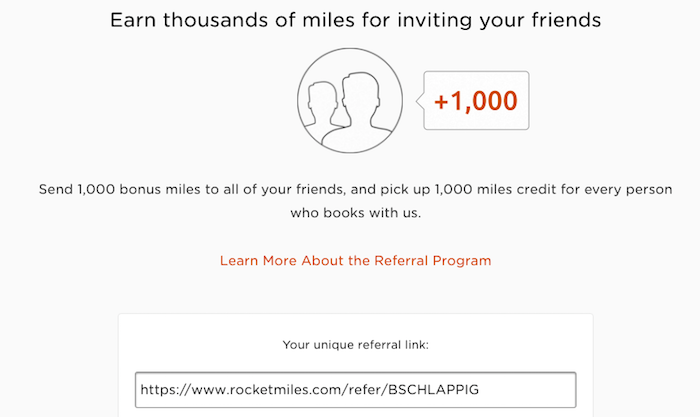 In other words, a $300 per night hotel could offer the same number of points as a $600 per night hotel, or possibly even more. I suspect it's all a function of the commission Rocketmiles is getting for the booking, and that determines how many miles they issue.


Can you earn hotel points and receive elite benefits with Rocketmiles?
Rocketmiles is treated no differently than any other OTA. That's to say that you generally won't earn hotel points when booking through a third party, though will often still get elite benefits. Sometimes you even earn points for third party bookings — it very much seems to be a case of "your mileage may vary."
When does it make sense to use Rocketmiles?
When the Rocketmiles reward exceeds what you'd earn through the hotel program
Sometimes you're not staying at your preferred hotel chain, so you're not too excited at the prospect of earning points in their program, which may never really add up to a useful reward. Or perhaps the value is just outright better by booking through Rocketmiles, rather than the points you'd earn through a hotel chain.
For example, take the Park Hyatt Dubai, which has a pre-paid rate of $282.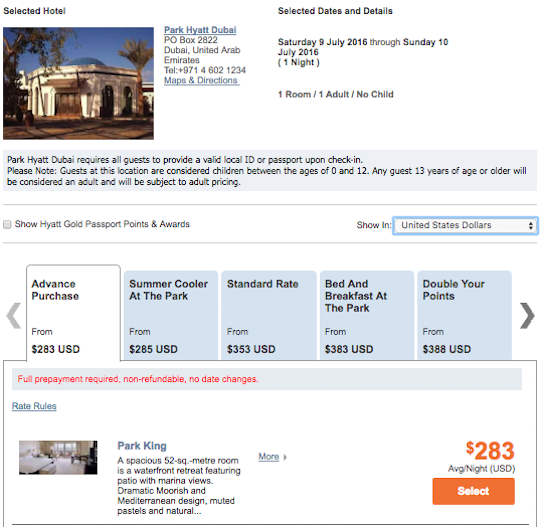 That same rate is bookable through Rocketmiles, except you'd earn 6,000 bonus miles (I'm choosing Alaska Mileage Plan, for this example).

I value Alaska Mileage Plan miles at 1.8 cents each, so to me the 6,000 miles are worth $108.
Meanwhile I value Hyatt points at 1.5 cents each. As a regular Gold Passport member you'd otherwise earn five points per dollar spent, for a total of 1,410 points, which I value at ~$21. As a Diamond member you'd only earn 30% more points, which I value at ~$29. All else being equal, you come out way ahead using Rocketmiles, especially if you're not otherwise loyal to Hyatt.
When you're staying at an independent hotel
There are lots of independent hotels with loyalty programs, or perhaps even hotels which are technically part of a chain, but you'd never consider their loyalty program. Keeping with the Dubai theme, take a look at the Jumeirah Emirates Towers Dubai, which has a rate of $250 per night.

That same rate is bookable through Rocketmiles, and you can earn 5,000 bonus miles for a one night stay (I value those miles at $90).

When you're booking hotel stays for others
This is perhaps the best kept secret of Rocketmiles. I'm sure we all have friends who always book their hotel stays through OTAs, since they don't know any better. They just assume Expedia, Orbitz, etc., have the best prices, without any regard for the number of points they're forgoing.
With Rocketmiles, you can earn miles for other peoples' hotel stays. Simply enter your loyalty program information, but enter the person staying as the primary guest. This isn't some way to skirt the rules or anything, but rather this is actually encouraged, per the Rocketmiles FAQs:
Can I book for other people and earn the rewards for myself?

Absolutely. Log into your account, book the room, and enter the actual guest's name who will be checking in as "primary guest". If you are booking for a company, contact us and ask to be put in touch with one of our Corporate Account Managers who can explain how to fully take advantage of Rocketmiles for your business.
This is huge, as it lets you earn tons of miles for stays made by your acquaintances, family, friends, etc. It's especially awesome for those who frequently stay in hotels but can't be bothered to care about loyalty programs. You might as well profit off of helping them plan their travels a bit.
Rocketmiles bottom line
Should you ditch your preferred hotel loyalty program and just start booking everything through Rocketmiles? No, probably not. That being said, I do think that Rocketmiles has the potential to add a ton of value, and is a site you should check before making most hotel bookings.
If you're a hotel loyalty program junkie, you probably won't end up using it for most stays. However, if you're someone who found this post through Google and doesn't otherwise use hotel loyalty programs, Rocketmiles is for you.
Just make sure you still comparison shop and crunch numbers, to be sure you're not overpaying. In most cases I find that Rocketmiles compares quite favorably to the competition, at least if you're not otherwise obsessed with hotel loyalty programs.
Perhaps the greatest thing about Rocketmiles is that you can earn airlines miles for other peoples' hotel stays. Now that's awesome.
If you're not yet a Rocketmiles member, be sure you sign-up so you can earn 1,000 bonus miles after your first stay (if you're already a member, feel free to leave your referral link for Rocketmiles in the comments section below).
Have you ever used Rocketmiles before?