Hyatt is introducing a new brand of hotels, called Hyatt Centric. Hyatt Centric is marketed at "the modern explorer," whatever that's supposed to mean.
Hyatt Centric's marketing
First of all, here's a three minute marketing video about Hyatt Centric:
Am I the only one that found that video painful to watch? I'm all for marketing and targeting a demographic, but I was legitimately on edge after watching that video.
And while I get what they're going for here, does anyone really identify with their definition of a "modern explorer?"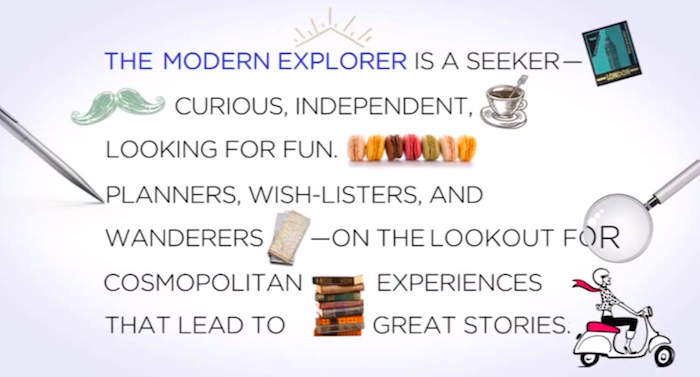 They want people to self-identify with the stated demographic they're going after, but to me it couldn't sound any more pretentious
What is Hyatt Centric?
Hyatt Centric seems to me somewhere between Hyatt Place and Andaz in terms of what they're going for. Or perhaps comparing it to other brands, somewhere between aloft and Element. Or perhaps just more like Kimpton in general.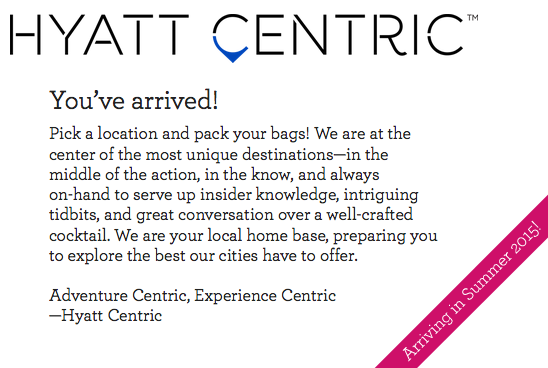 The Hyatt Centric concept will apparently focus on three core elements:
An authentic entryway to the destination: At Hyatt Centric hotels, guests will know they can rely on an experience inside that will serve as a launching pad to exploration outside. Each hotel, located in the heart of interesting destinations, will offer a unique and modern take on its location. The artwork, furniture, food and beverages will tell a story, allowing guests to immediately get an authentic feel for the location.

A focus on simplicity, thoughtfully crafted: Hyatt Centric hotels will provide a simple, welcoming environment that delivers the essentials in the easiest, most streamlined way possible. For example, at Hyatt Centric hotels, room service will be offered as a knock n' drop service, which will allow guests to enjoy gourmet food in their rooms without formal delivery. Additionally, while each hotel will be custom designed to its market, the Hyatt Centric brand will be characterized by certain common elements, including spaces like The Corner, where guests can work, socialize and peruse a curated collection of local books and magazines, and a bar and restaurant area that will help foster great conversations and deliver thoughtful, locally inspired food and signature cocktails.

A human touch in a digital world: Hyatt Centric hotels will offer a balance of advanced digital capabilities but with the understanding that these experiences are even more beneficial when combined with a human touch. While guests can enjoy the in-room technologies designed to connect seamlessly with their devices and media, a staff of knowledgeable associates will be on hand to aid guests in their discovery of the destination – particularly useful for business travelers with limited time for exploration. "There's no substitute for a live conversation with someone who can tell you firsthand about that interesting café you found on your smartphone," said Rose.
More simply put, Hyatt Centric will:
Offer free Wi-Fi for all guests (which all Hyatt properties do now, for that matter)
Allow pets
Offer local bath amenities
Have a strong emphasis on communal space, as well as food & beverage
Hyatt Centric locations
It seems Hyatt is moving at full speed with the new concept, and by summer 2015 they plan to have locations in:
Long Beach
San Francisco
Santa Barbara
Key West
Miami
Atlanta
Chicago
New York
Houston
Park City
Washington DC
Paris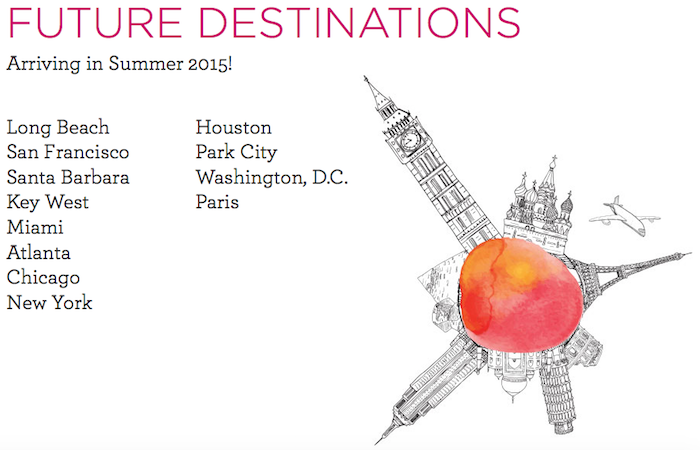 Given the timeframe it's clear that these aren't newly built hotels, but rather conversions. And it actually seems like in most cases, existing hotels are simply being rebranded as Hyatt Centric properties and that there's not that much "converting" happening.
For example, here's a picture Hyatt Centric uses on their website: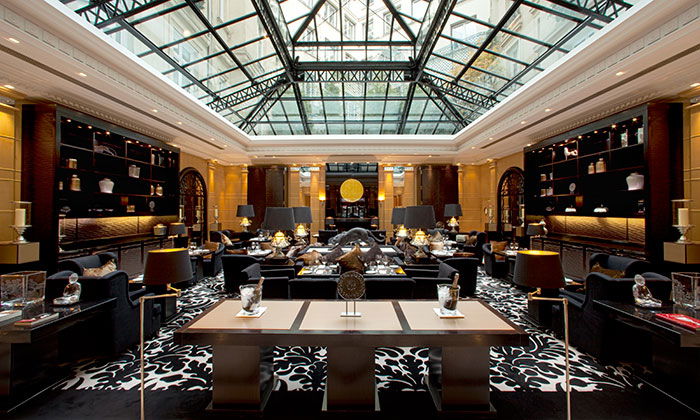 And here's a picture the Hyatt Paris Madeleine uses on their website: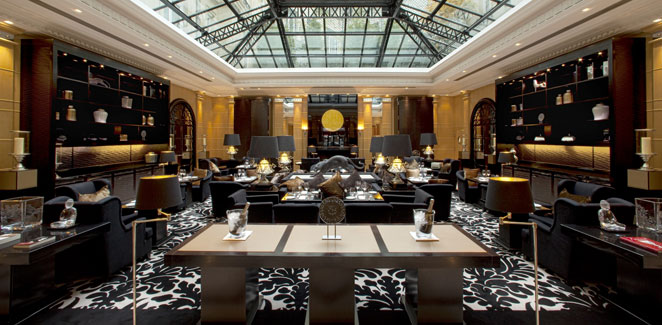 Here's a picture Hyatt Centric uses on their website: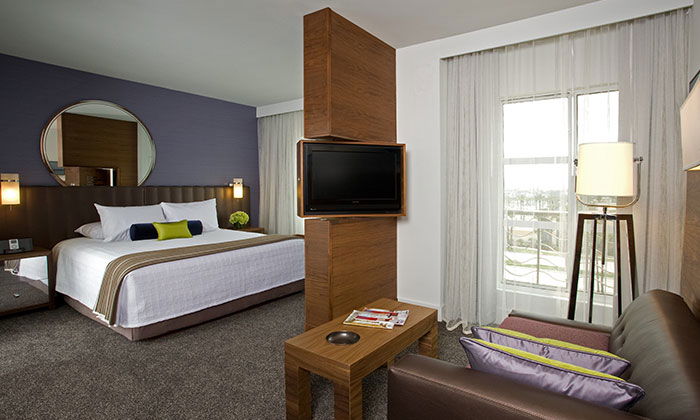 And here's a picture the Hyatt The Pike Long Beach uses on their website: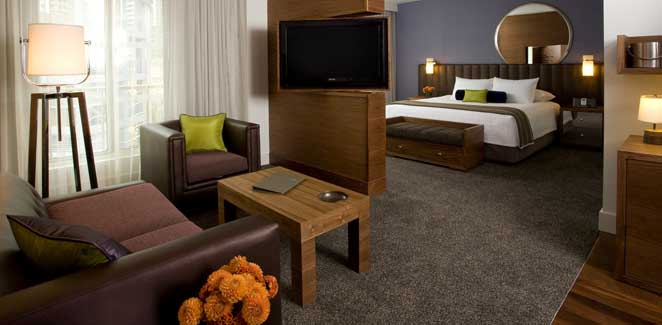 Here's a picture Hyatt Centric uses on their website: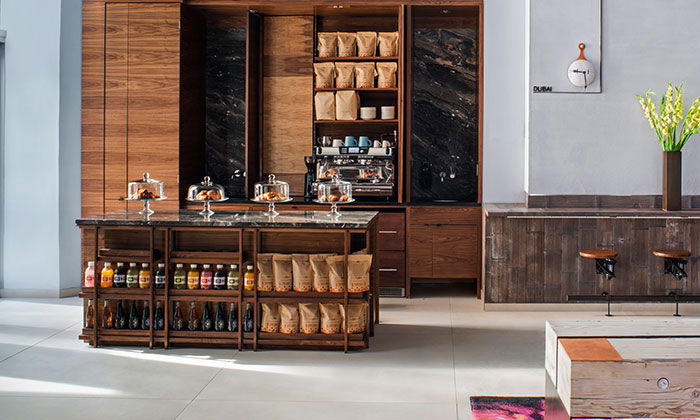 And here's a picture I took at the Hyatt Herald Square New York: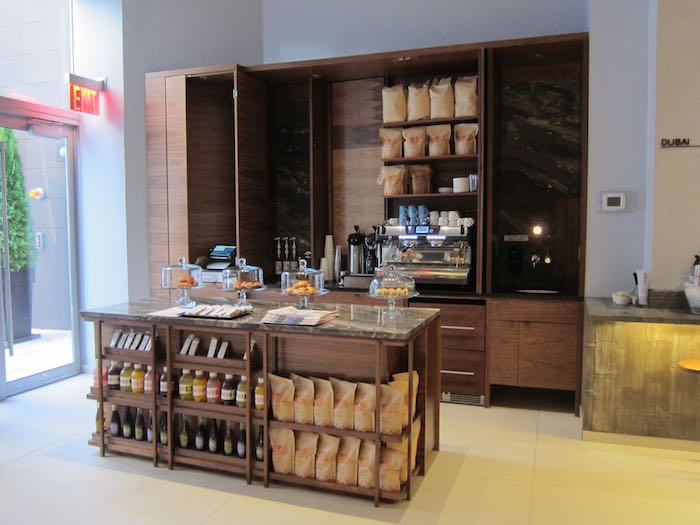 Anyway, I could match them all up, but it basically seems like at least initially Hyatt is rebranding existing properties as Hyatt Centric, as opposed to building new properties.
New hotel brands aren't designed for customers
Here's something I think most people don't think about. Why do hotel chains have so many brands nowadays? Yes, ultimately they're designed to target as many demographics as possible.
But more importantly, keep in mind that the hotel chains aren't really directly selling to consumers, but rather selling to franchisees. The more "concepts" they can come up with, the more they can potentially sell new and existing business partners on investing in hotels. So the marketing almost isn't targeted at us, but rather at Hyatt's business partners.
Hyatt Centric bottom line
I commend Hyatt for adding some unique hotels to their portfolio lately. These hotels are both new builds as well as takeovers from other brands. Many of these properties don't fit into the "traditional" Regency/Grand/Park concept.
It seems like Hyatt Centric is basically a collection of all the (good) misfits. While the advertisements show large rooms, I wouldn't expect that to be the case across the board. For example, the rooms at the Hyatt Herald Square are stylish, though under 200 square feet each.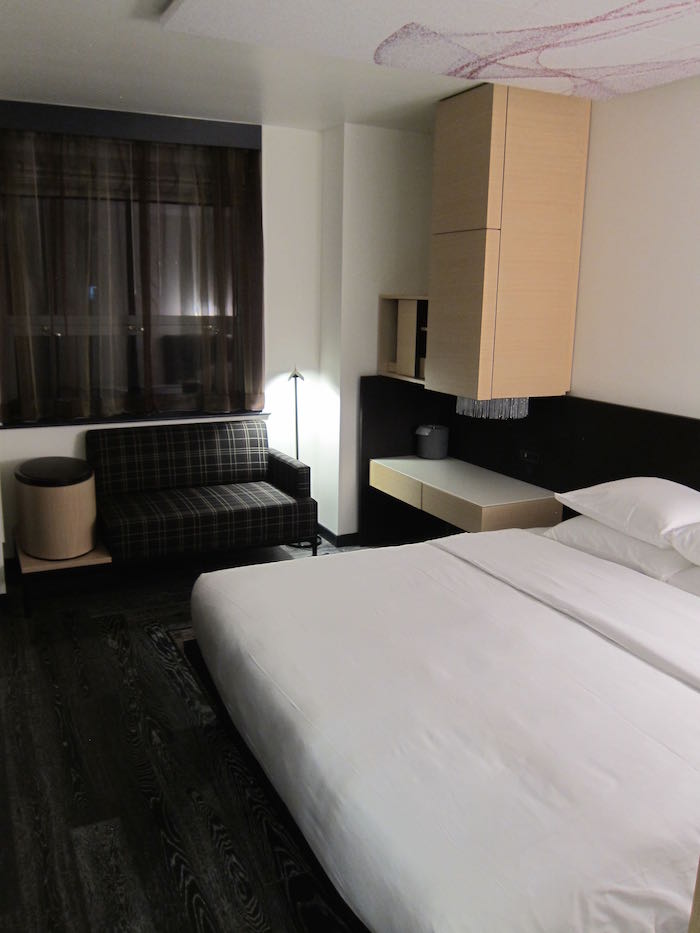 Ultimately I welcome Hyatt introducing more hotels that don't fit into the Regency/Grand/Park cookie cutter design. It's nice to stay at a somewhat unique hotel while still receiving the usual elite benefits.
That being said, I think Hyatt was building those hotels anyway, so they're simply trying to group them together with the new Hyatt Centric brand. For those Hyatts which are converting to Hyatt Centrics, I would expect most of the changes will simply be minor (staff training, food & beverage, etc.), rather than overhauls.
What do you think of Hyatt Centric?