A week ago I wrote about how Air Canada introduced basic economy fares, which come with some added restrictions. While we've seen American, Delta, and United offer basic economy fares in the US for a significant amount of time, this is the first time we saw these types of fares spread to Canadian airlines.
The good news is that Air Canada's basic economy fares aren't quite as restrictive as those we've seen introduced in the US. In the case of Air Canada, basic economy tickets can't be modified or refunded in any way, you don't earn any miles (elite qualifying or redeemable), and they aren't eligible to be upgraded.

It was my understanding that one of the primary reasons Air Canada was adding basic economy fares was because WestJet is introducing a new ultra low cost carrier, called Swoop. So this is a way for Air Canada to compete with Swoop in markets that they fly in. Of course maybe that was me being optimistic, and in reality they're hoping to implement these fares on a widespread basis.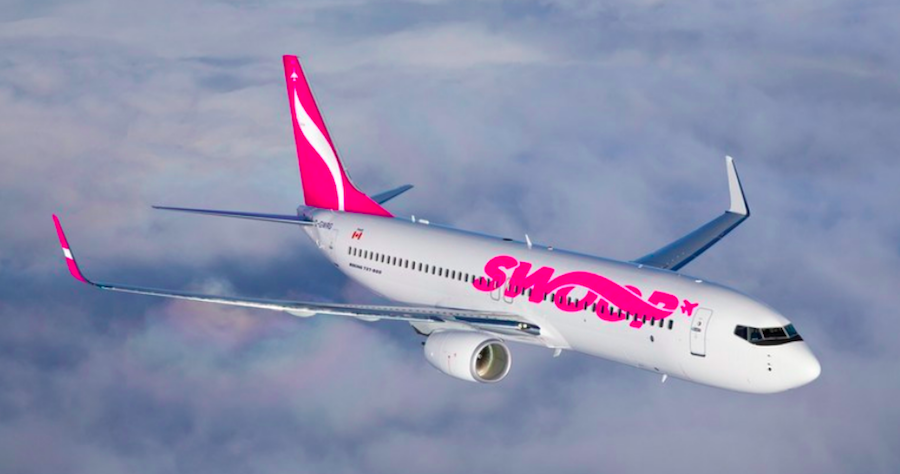 Well, it looks like these fares might be more widespread than we had hoped, as WestJet has just announced that they're introducing basic economy fares. Specifically, WestJet's lowest fares used to be "Econo," while now they're "Econo (Lowest)." That's not confusing at all…
Here's how WestJet describes these new basic economy fares:
Available on select routes and flights, this basic economy fare is for you if your plans are set in stone and you don't mind where you sit. We understand that you just want to get to your destination for less than other available fares. If you select this option, please understand that this is our most restrictive fare, and it's non-refundable. You are not able to make changes, so if cancelled more than 24-hours after booking, no funds will be placed in a Travel Bank account. Your seats will be assigned at the time of check in, but, if needed, your seats can be changed at this time, for a fee. Also, WestJet dollars cannot be earned on this fare.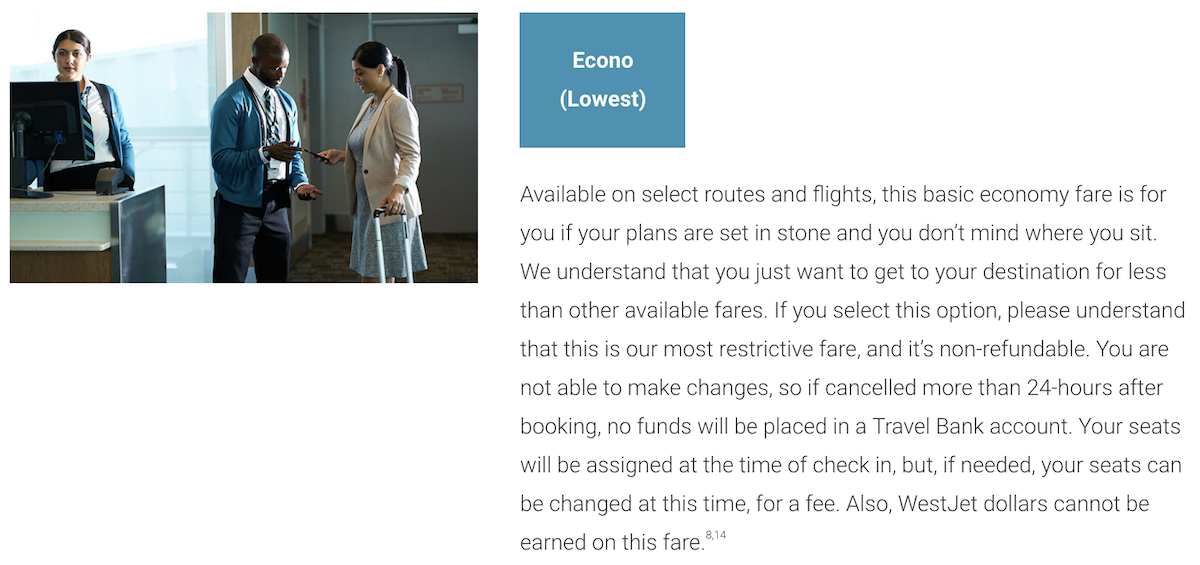 They're basically matching Air Canada exactly here. The restrictions on WestJet Econo (Lowest) fares include:
They can't be modified or refunded in any way
You don't earn any points
You can't assign seats in advance; a seat will be auto-assigned at check-in, and if you want to change that seat you'll have to pay a fee
The only difference between the Air Canada and WestJet fares are that Air Canada lets you pay to assign a seat in advance, while WestJet doesn't.
Bottom line
It didn't take long for Canadian airlines to catch up with US carriers when it comes to these highly restrictive fares. Now that WestJet has matched these fares for their mainline flights, I imagine the rollout of basic economy fares will be much greater than we initially hoped. It also brings in to question how much sense it makes for WestJet to have an ultra low cost carrier when they're now introducing ultra low cost carrier-style fares on their own flights (but I guess the primary motivation there is to be able to hire employees under a separate, cheaper contract).
It doesn't look like WestJet has published any of these new fares yet, so we can't say how widespread they are, or how much cheaper they are than other economy fares.
(Tip of the hat to FlyerJ)