I'm in Cape Town at the moment, which is stunning. I haven't been to South Africa in about 15 years, so this is my first visit as an adult, and I love it. Cape Town reminds me a lot of Queenstown, New Zealand.
I'm staying at the Westin, given that I'm a Starwood/Marriott loyalist and also had a targeted promotion for double elite qualifying nights at the moment, so it was a no brainer.
While the Westin feels a bit sterile, it's still a beautiful hotel on the whole. The Westin has great views of Table Mountain, and I got a nice room upgrade.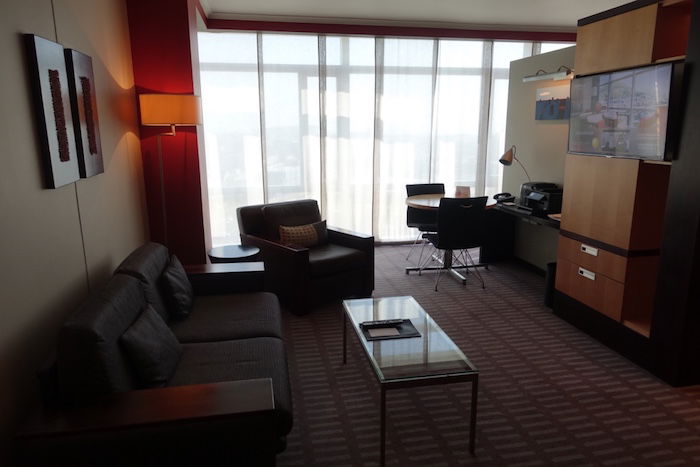 However, I'm really damn confused by the club lounge. Let me start by saying that the staff in the lounge are beyond spectacular; they really couldn't be friendlier.
While club lounge quality varies greatly around the world (just compare the Grand Hyatt Hong Kong and Le Meridien Abu Dhabi), I've never seen a concept quite as confusing as this one.
The club lounge is on the 19th floor, with beautiful views.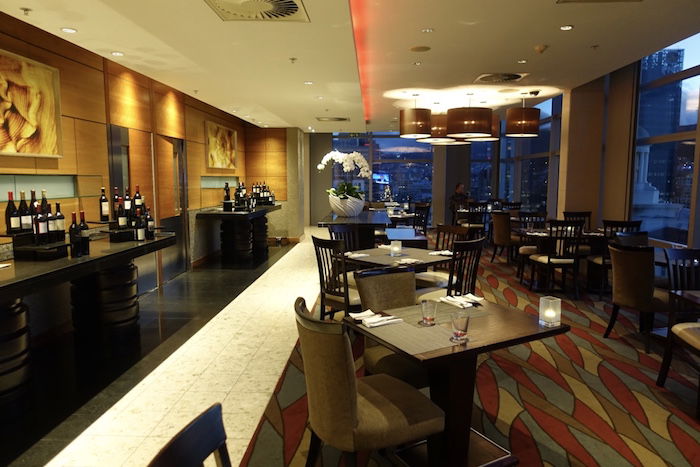 The first day I visited the lounge around lunchtime, and the host said "are you joining us for lunch?"
"Um, yes, I guess?"
I figured I'd sit down, have a coffee, and maybe some fruit or something from the daytime snacks. I assumed "lunch" was an expression, and didn't actually mean a meal.
Well, I was wrong. I was presented with a menu with prices and everything. I ordered a coffee, and wasn't charged.
I came back in the evening and ordered a glass of wine, and was presented with some olives and chips. The sauvignon blanc was excellent, and I was constantly offered refills.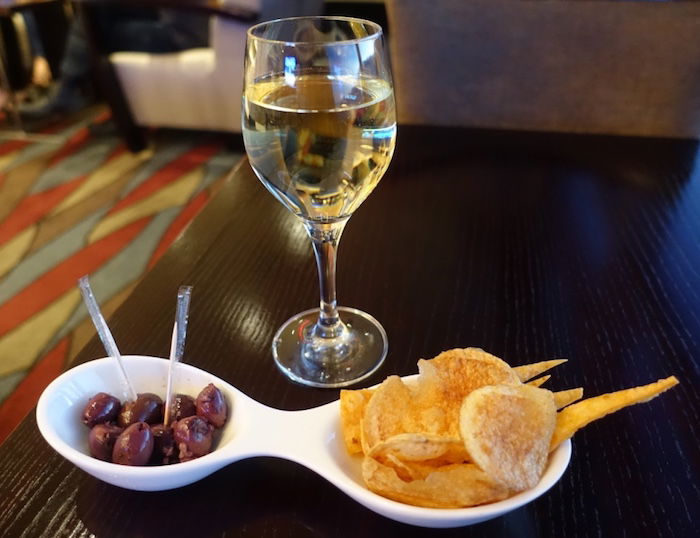 However, there's no food available otherwise. So I once again asked for a menu, and ended up ordering a delicious curry dish. In a way it's nice to be able to order a real meal in a club lounge, given that the drinks are complimentary.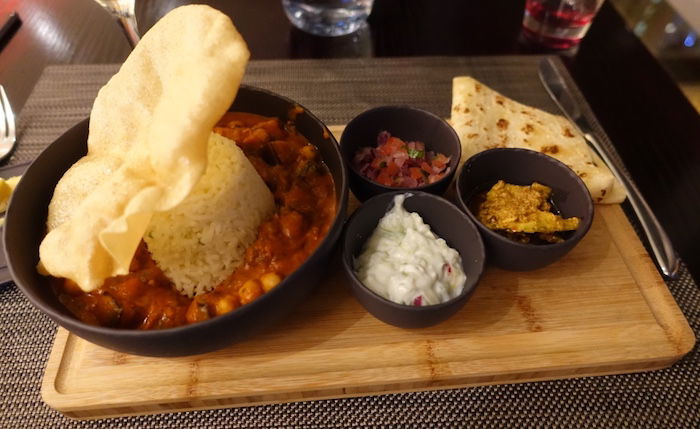 Then I ordered a cappuccino, and also a dessert.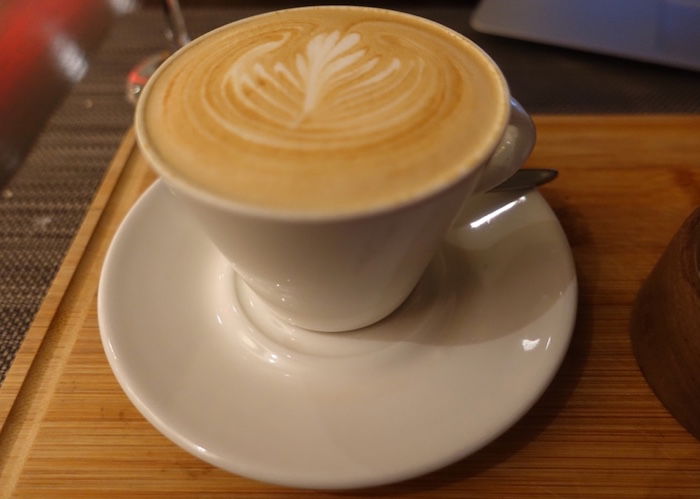 When I got the check I was charged for the curry, dessert, and cappuccino, but not the wine. Okay, I get they charge for food since that's on the menu, but I was surprised at being charged for a cappuccino.
Ultimately the prices are very reasonable. My curry dish, dessert, and cappuccino came out to ~$15. But still, I just don't get the system!
Bottom line
In theory I like the concept of being able to pay for a "real" meal in a club lounge, because it's basically a way to have a nice dinner with free drinks. At the same time, I'd rather that offering didn't completely replace the standard food spread available in a lounge. No matter which policy a club lounge has, I just wish all lounges would provide a welcome letter explaining the offerings, hours, etc., rather than it being a guessing game.
Has anyone encountered a club lounge like the one at the Westin Cape Town?