This has nothing to do with miles & points, but I wanted to share an update regarding my mom, since I consider you guys to be like family, and a lot of people have asked.
As I've written about before, on Mother's Day of this year my mom was diagnosed with ovarian cancer. You guys have been so incredibly supportive and have sent so many good thoughts my mom's way, and I really appreciate it.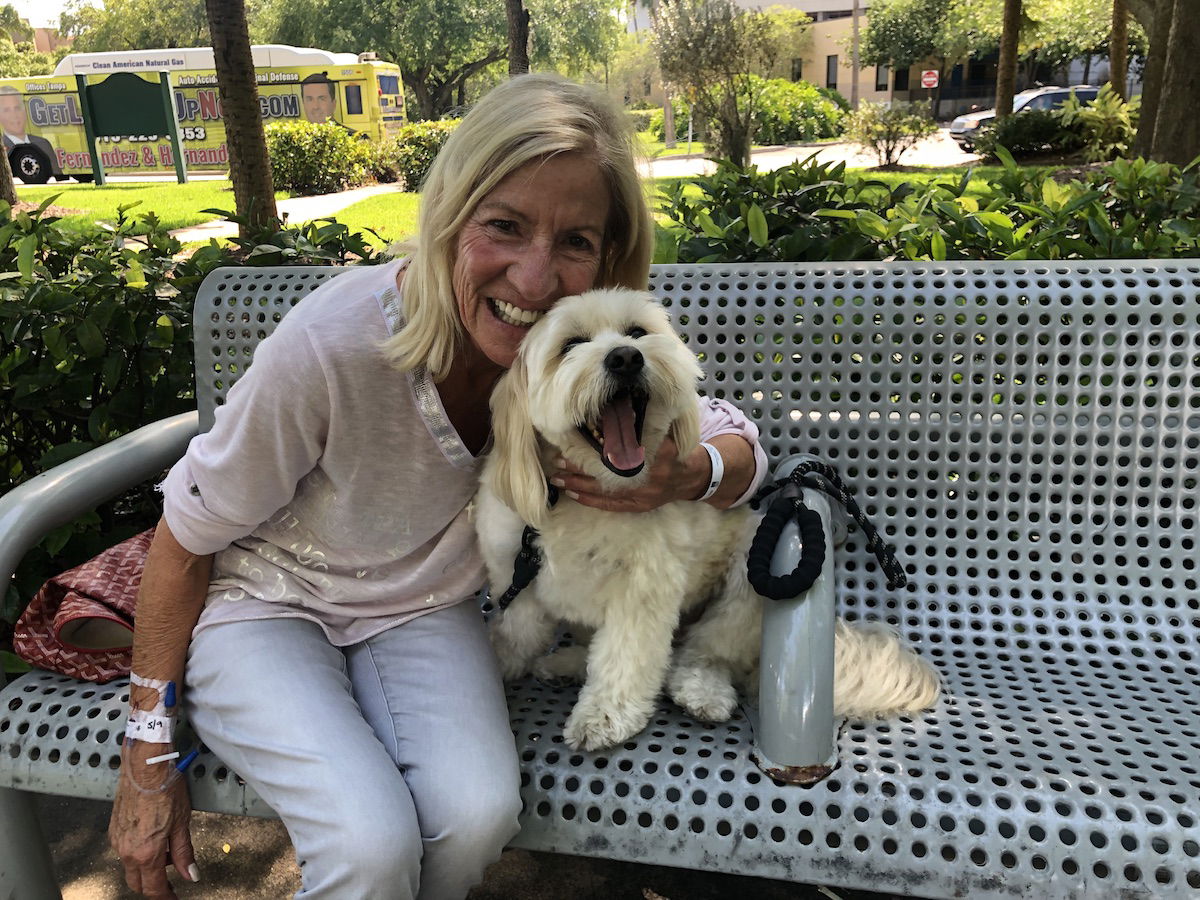 The past few months has been inspiring
Since Mother's Day my mom has gone through six rounds of chemo (below is a picture of her "ringing the bell" after her last round).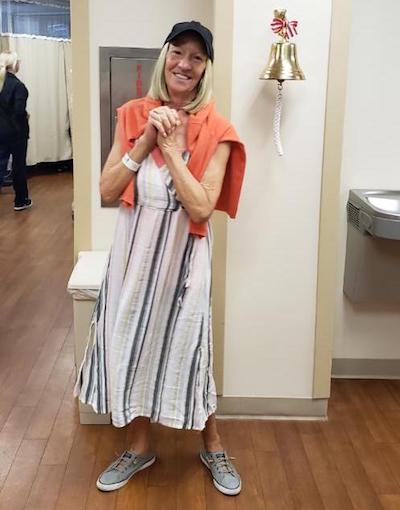 My mom is one of the strongest people I know. And I'm not just saying that because that's what you say when someone is going through something tough, but she is truly one incredibly stubborn person with a very high pain threshold.
I can't even begin to put into words what she has gone through. There have been good days and there have been bad days. Crippling pain after each round of chemo is a given, and there have been days where she just said she couldn't do it anymore. There have been days where I called her and I could tell she was down. When I asked her why, it was because she was reading online about her condition, and feared the worst.
But more than anything else my takeaway from the past few months has been how damn inspiring she has been. Given the pain she has gone through, I can't even begin to say how amazed I am by the positive attitude she has maintained.
Obviously everyone has ups and downs, but her positive attitude has been nothing short of incredible. I'm so proud of her. There's not really anything else I can say, other than that this has taught me to appreciate every day. If I have a "bad" day, it's not actually a bad day compared to what other people are going through.
Now that the six rounds of chemo are complete, my mom has surgery next week, and again, she has had an incredibly positive attitude about it. The surgery is apparently going to take 10 hours, and she may be "out" for a couple of days. We're hoping she'll recover quickly, and will be cancer free for years after this.
The timing of this…
Ford, Winston, and I are going to spend some time with her both before, during, and after the surgery. Last week my mom sent Ford and me a link to something. On September 21 there's a 10th anniversary race in St. Petersburg for an ovarian cancer foundation. Wow:
My mom lives in St. Petersburg
This organization raises money for exactly her kind of cancer
This is just a few days before she's supposed to have surgery
So of course Ford and I are running in it (Ford convinced me to do the 10K, and I'm not actually sure what I'm getting myself into), and we'll also be donating some money to the organization beyond the entrance fee.
If you'd like to donate something to the organization, I know it would mean a lot to those impacted by ovarian cancer. I should mention that:
I haven't even told my mom I'm writing this post and/or donating anything myself, so my hope is that this can be a nice surprise for her
I have no connection to this organization, though they're a 501(c)(3), and I've looked at their form 990 (which you can access here)
Local organizations like this do so much for people battling cancer. Not only do they contribute money to research, but on a local level they also assist those financially who are struggling to overcome cancer and pay their bills.
We're fortunate that we can help take care of my mom during this time, but I can't imagine what it would be like going through this while struggling to pay bills.
So if you'd like to donate, you can do so at this link. There's absolutely no pressure, as there are so many incredible causes out there. Just keeping my mom (and others who are going through tough times) in your thoughts is great as well.
With the timing of this I couldn't help but post about it, though. I feel like some things are just meant to be, and with my mom's surgery coming up just days after this race in her hometown, that's pretty special. If you're a local and take part in the race, I'd love the opportunity to say hi as well!