After spending a couple of nights in Ljubljana, Slovenia, we headed to Skopje, North Macedonia. I had never been to North Macedonia before, but the country has interested me for quite a while, dating back to their constant "Invest in Macedonia" ads that played on CNN International (which was before the country was renamed North Macedonia).
I was going to take my dad to Skopje on a trip a couple of years ago, but a hurricane in Florida meant he couldn't travel, and I ended up canceling the trip.
Despite my interest, I had no real clue what to expect from Skopje. I wasn't sure if it would feel more like Belgrade, Moscow, Tashkent, Yerevan, or somewhere completely different. So in this post I wanted to share my thoughts.
Skopje was incredibly approachable
A bit about my general destination philosophy. I'm an introvert, and in general my approach to experiencing a new city is that I like to be a "fly on the wall." So I like cities where I can easily observe people living their lives, whether that comes in the form of sitting in a coffee shop and watching people, or just walking around and observing behavior.
I was expecting that I'd find Skopje to be interesting, but I was very pleasantly surprised by the vibe I got from the city. For example, I loved visiting Tashkent, but even after several days there I feel I didn't have a real sense of what peoples' day-to-day lives were really like.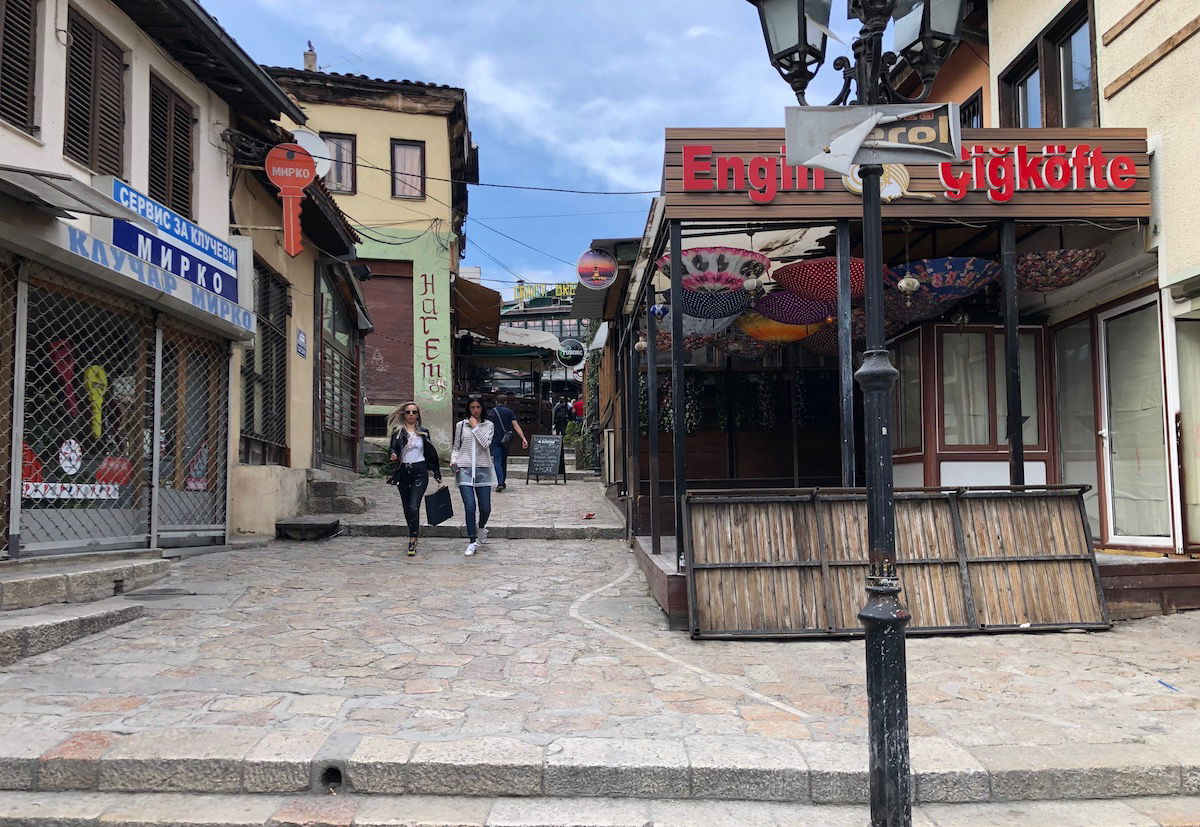 Skopje felt different. In addition to that, the city is approachable as a tourist — lots of people spoke English well, they were very warm towards visitors, there were great restaurants and bars, and I felt safe (though I'd note that a reader recently commented that the only place in the world they were robbed was Skopje, but I guess that will happen in any city).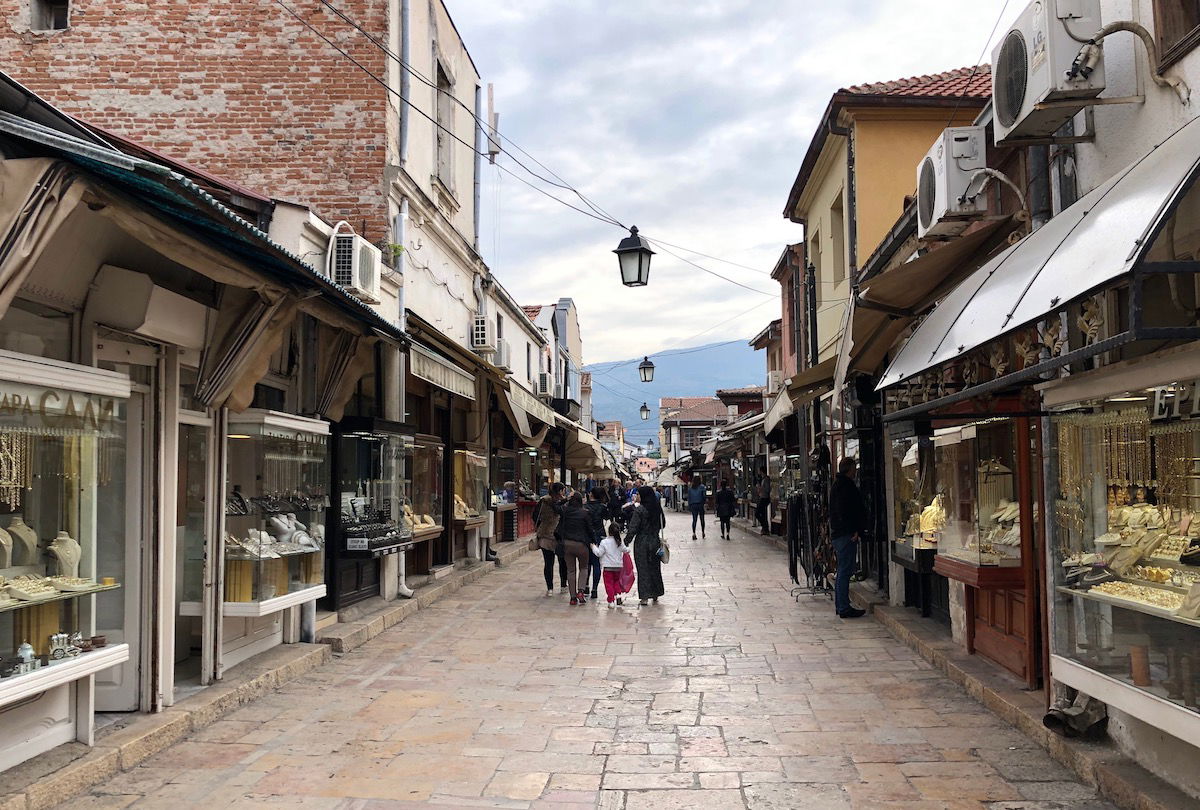 Holy statues, batman!
The thing that stood out to me most about Skopje was the statues. A lot of cities have a lot of statues, but at some points I felt like Skopje had more statues than people. OMG there's a statue of something on every block. It's unreal.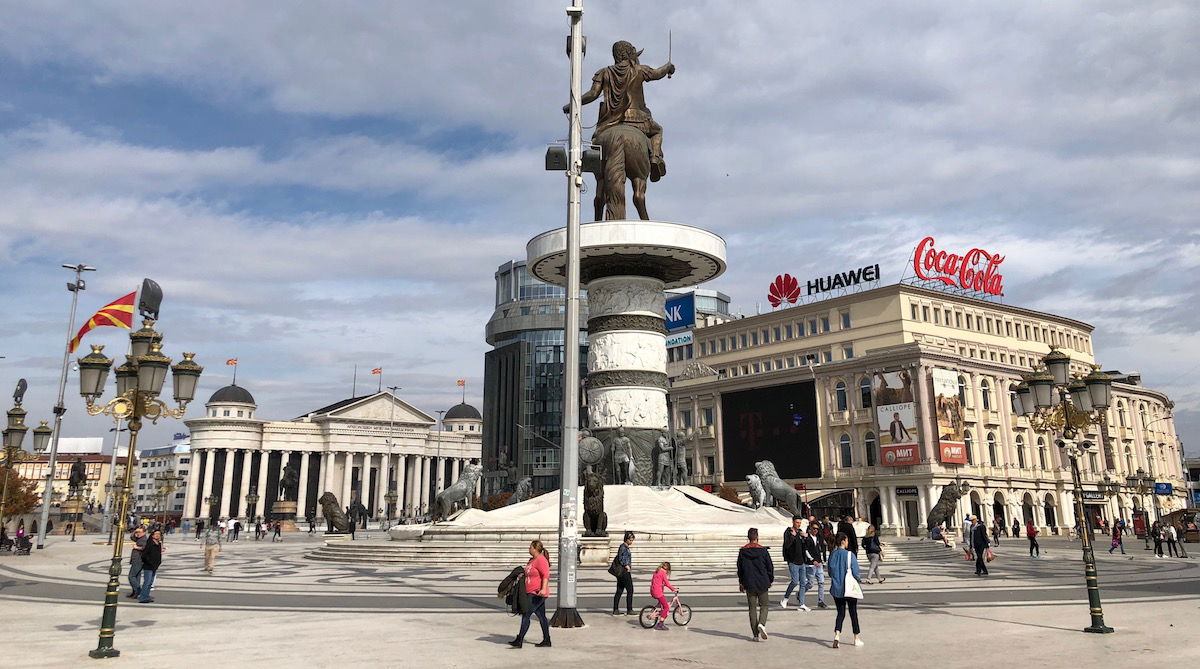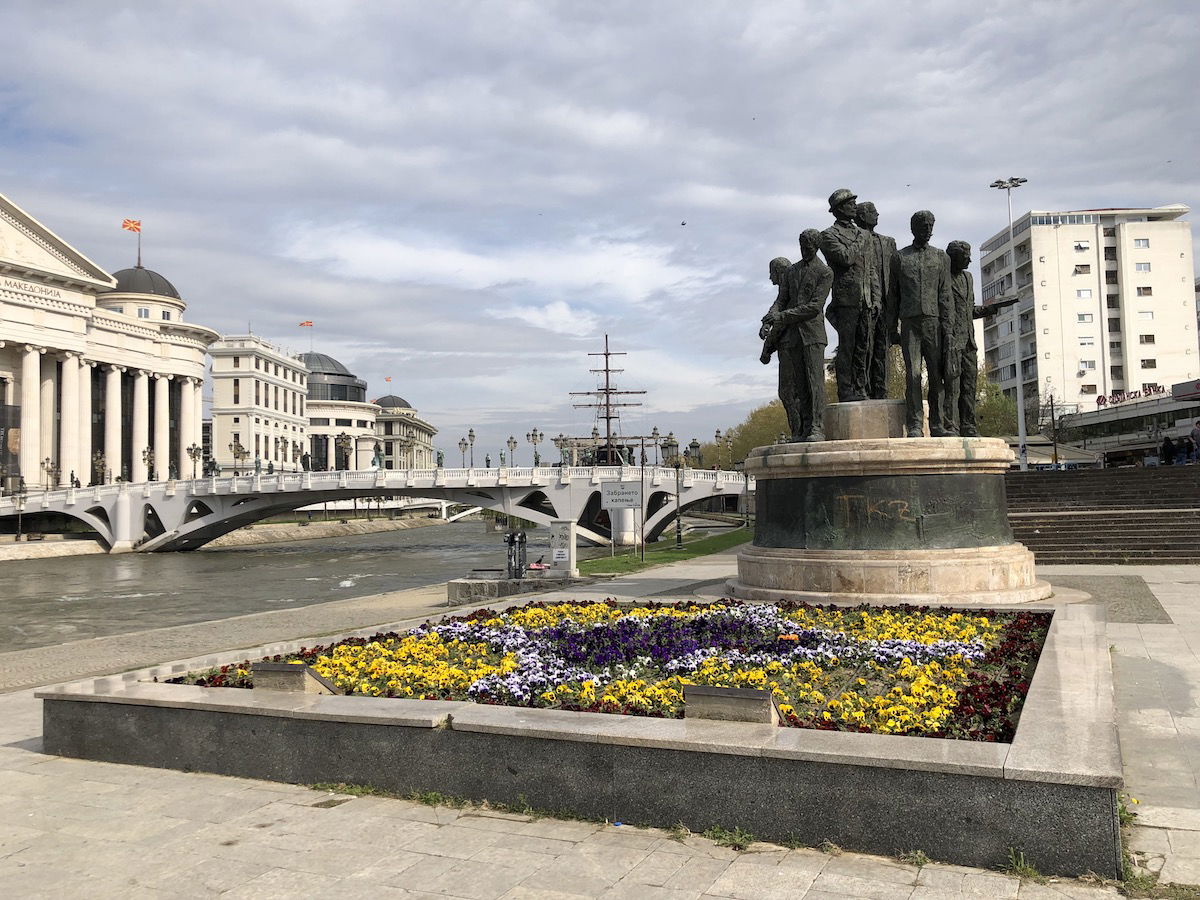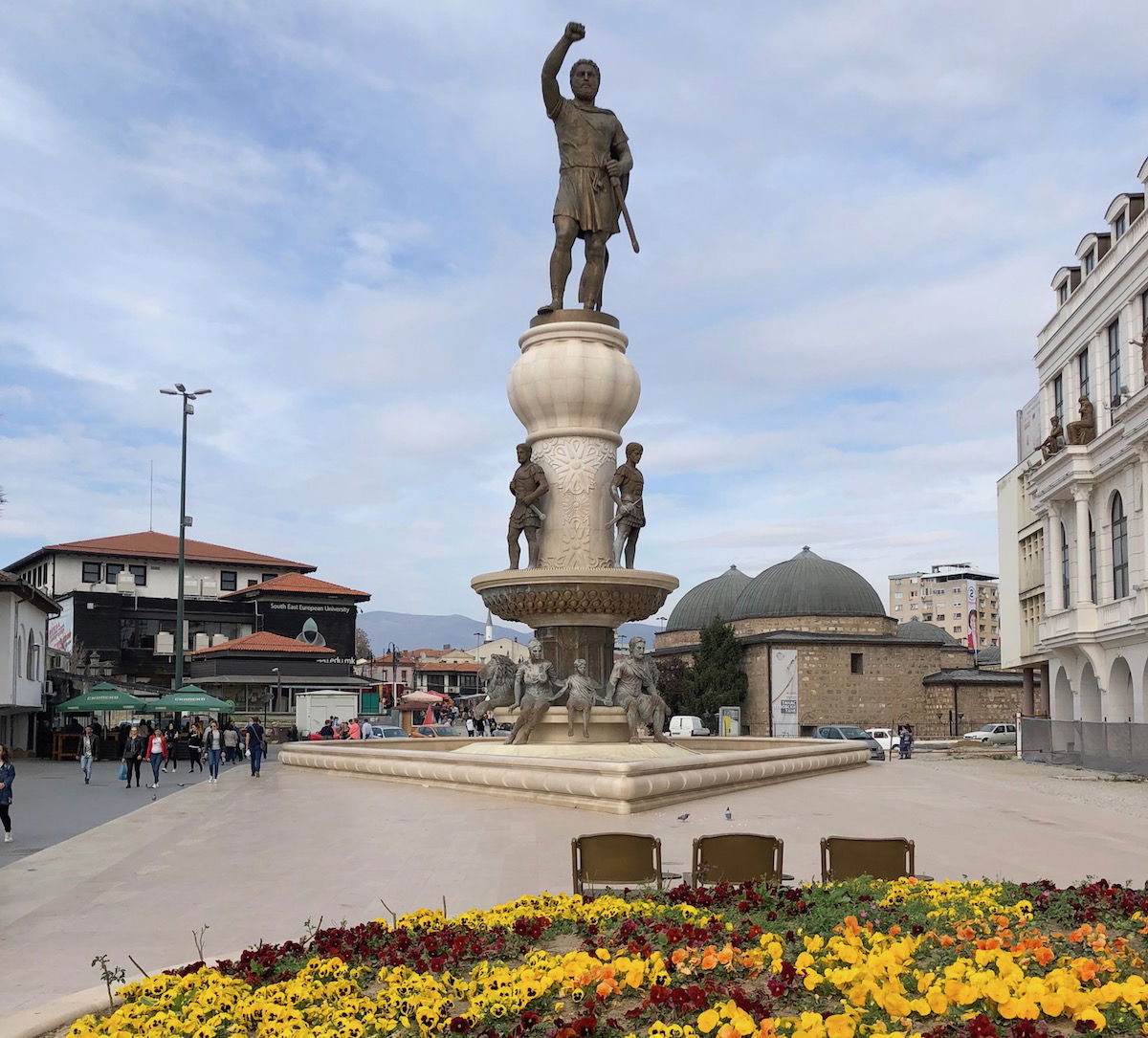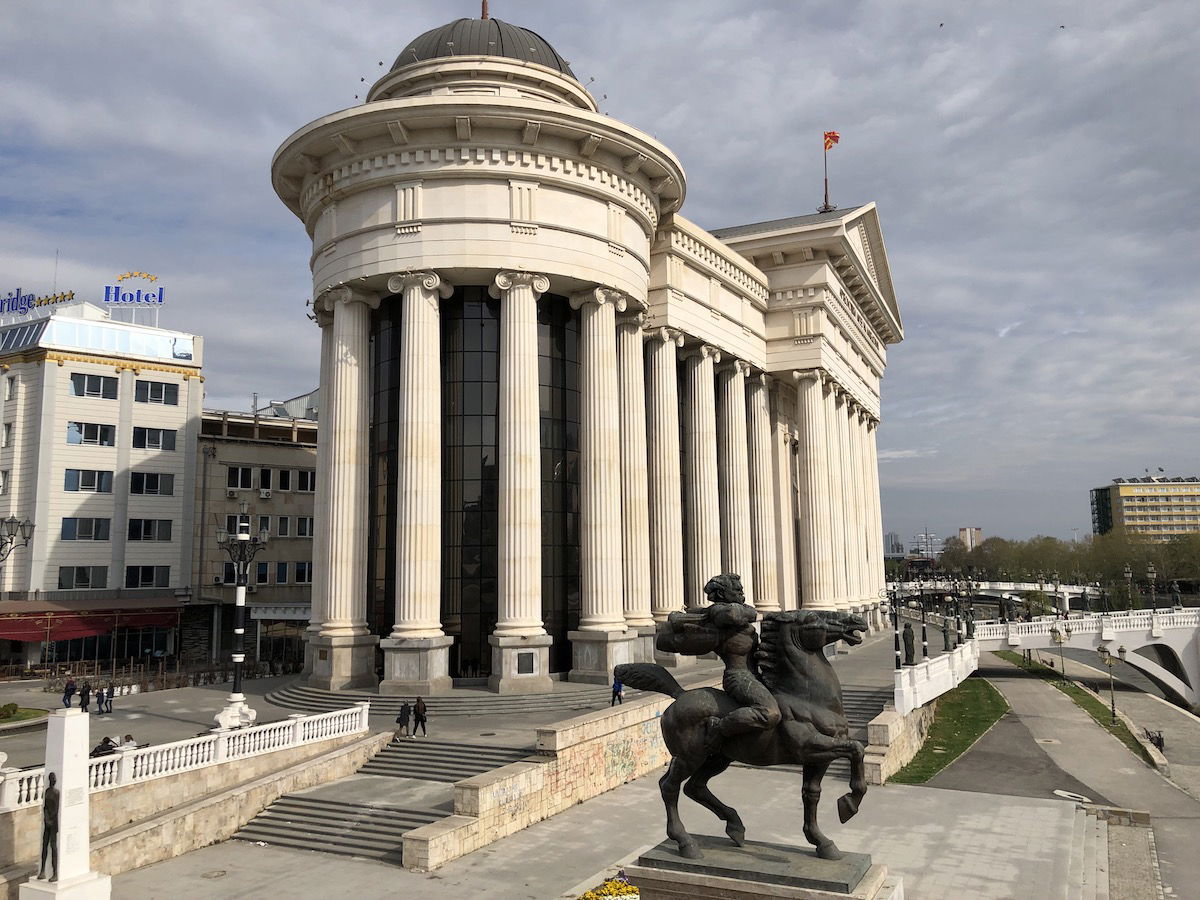 Beyond the statues, the architecture was varied and cool-looking as well.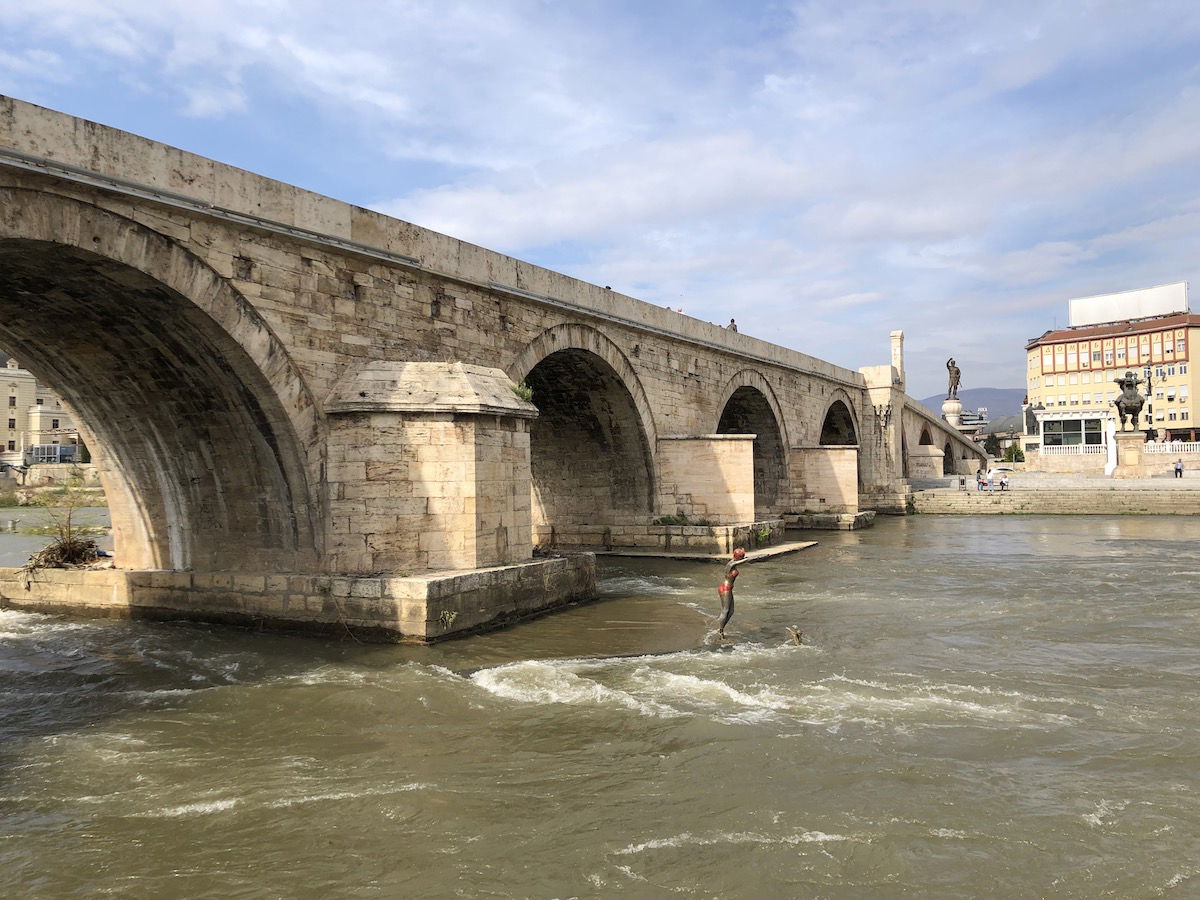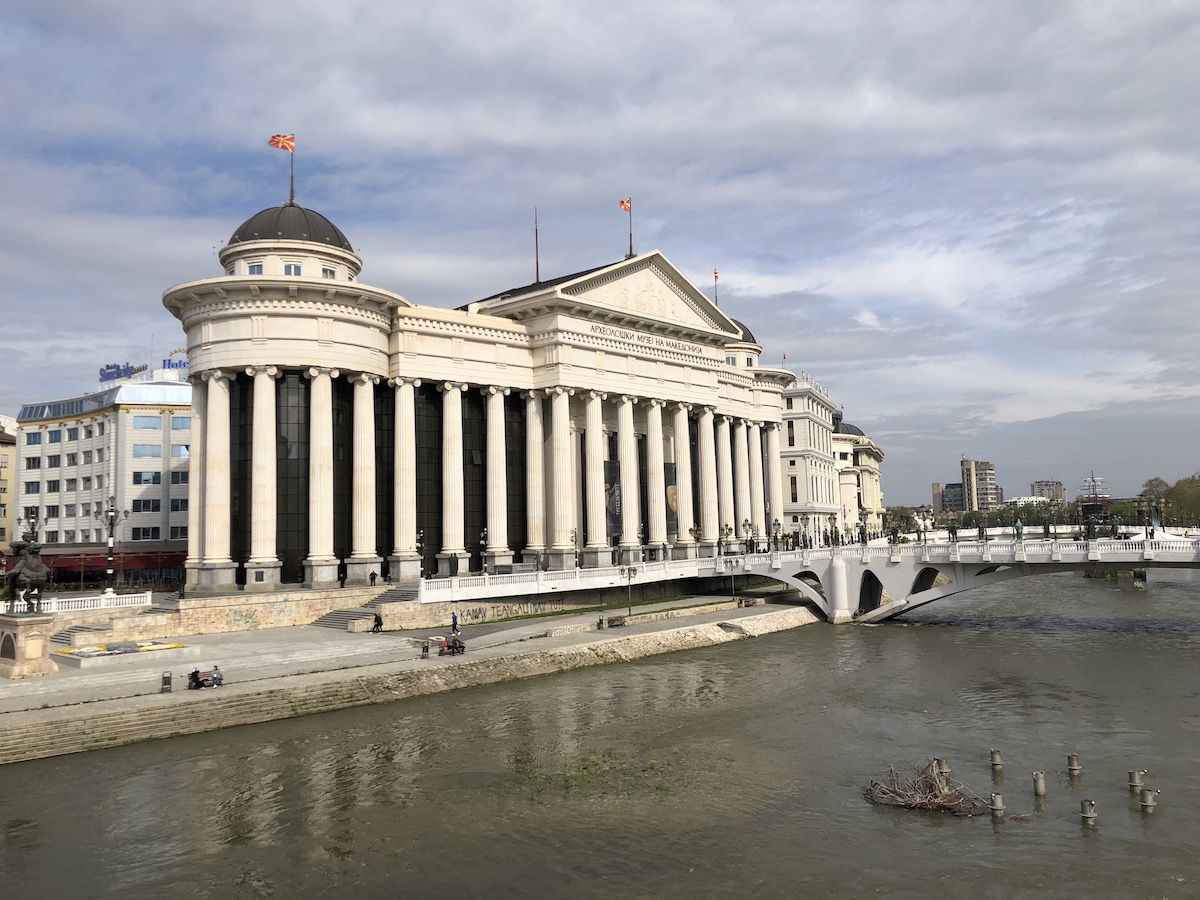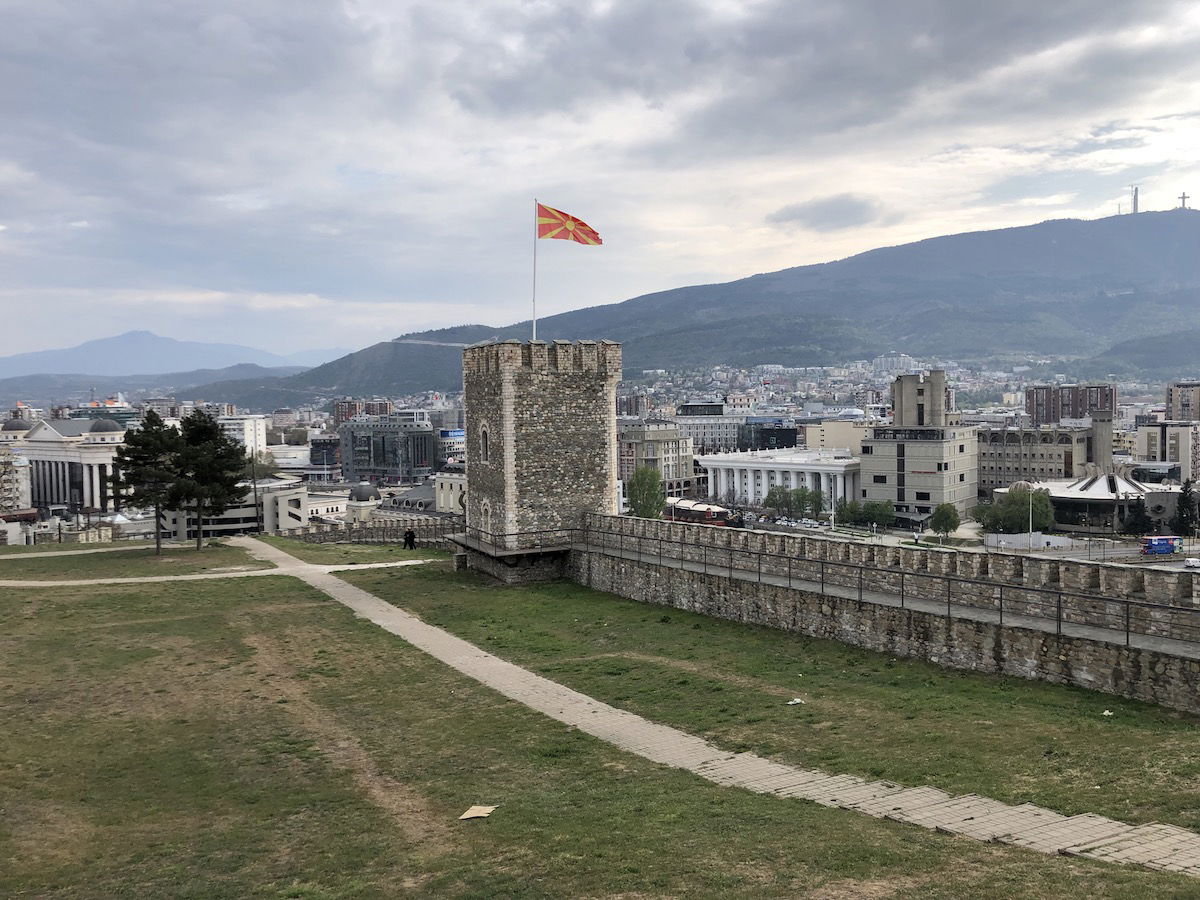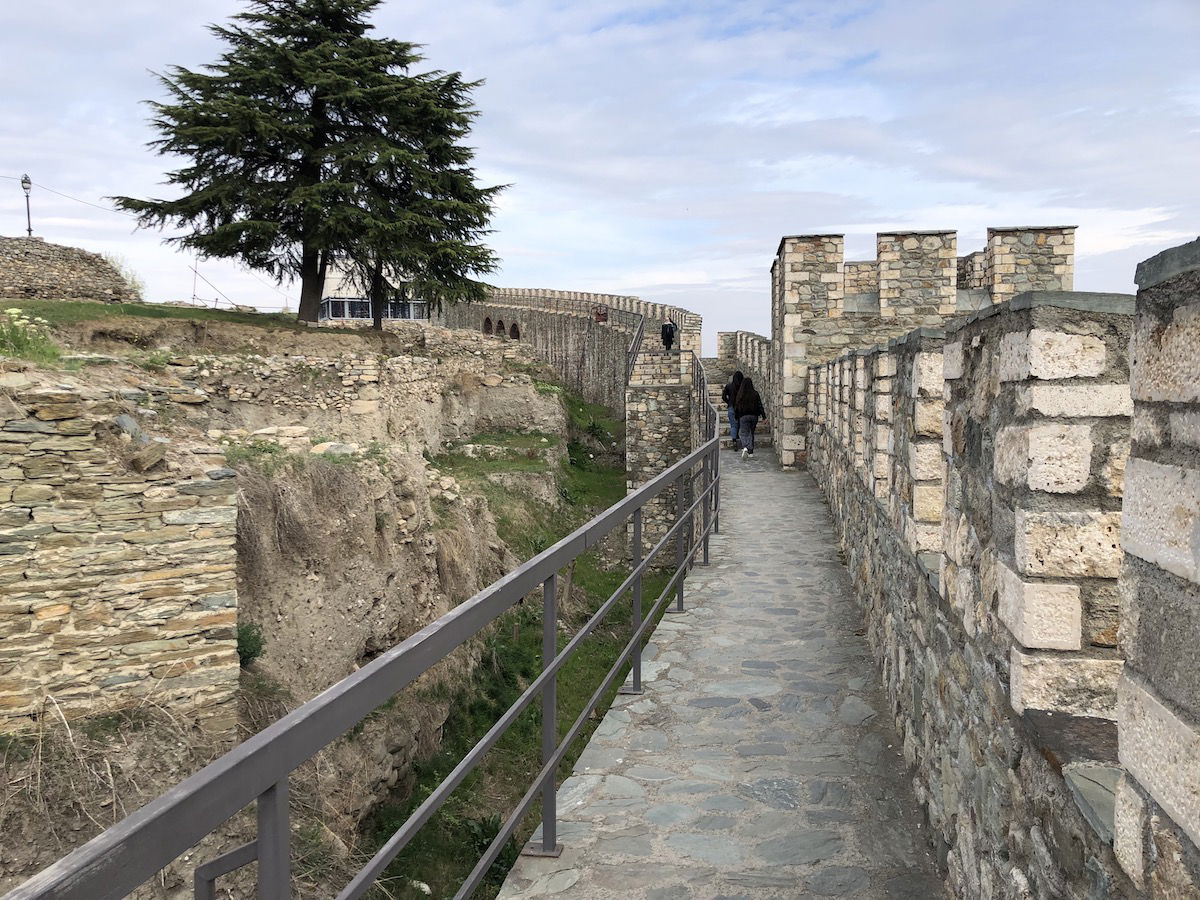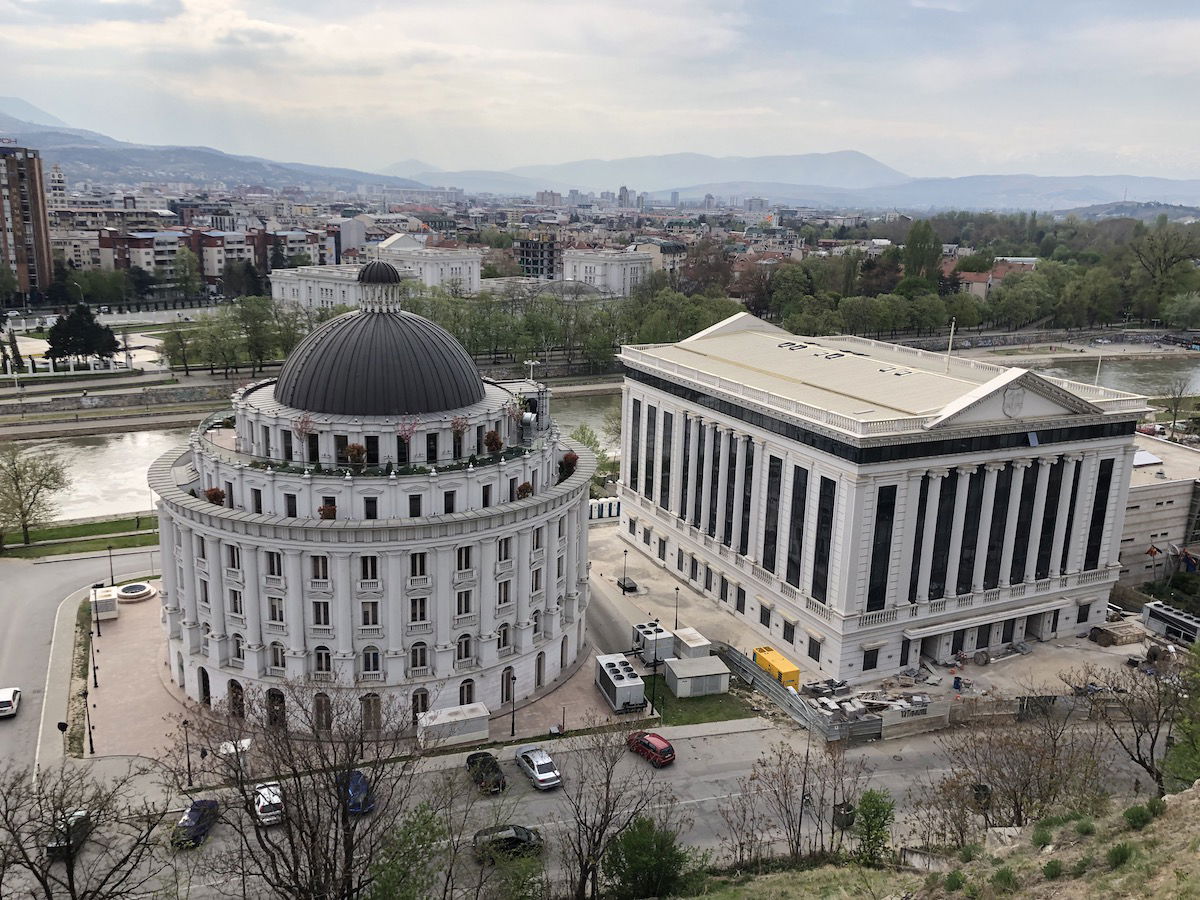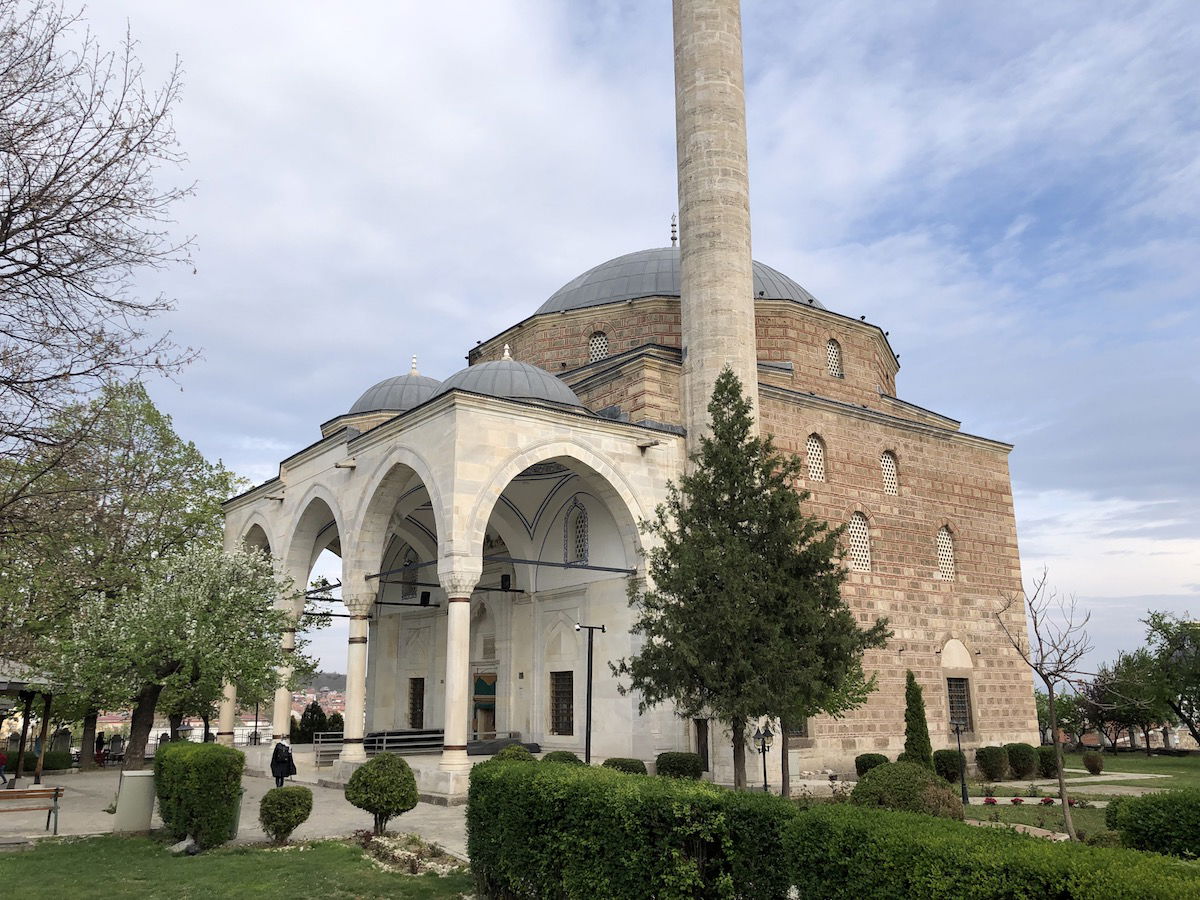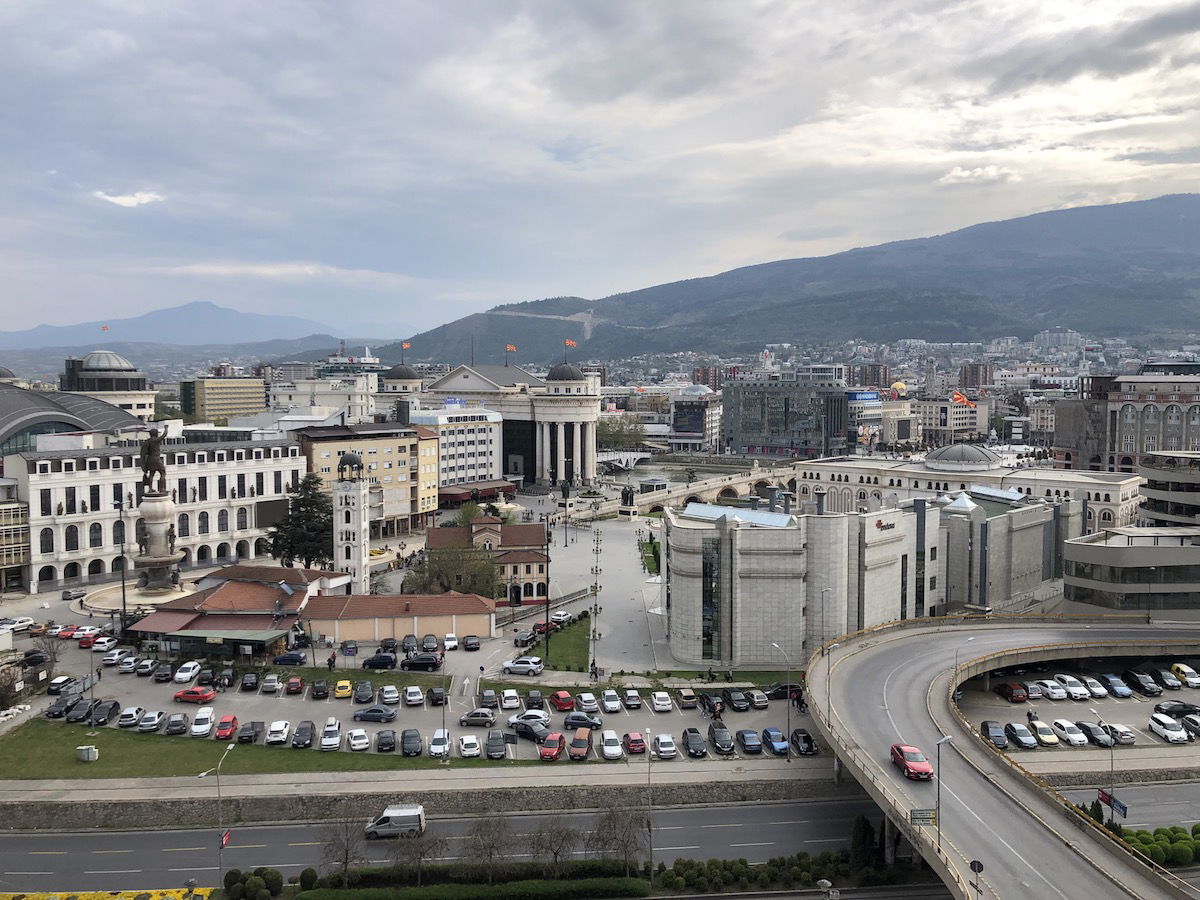 The North Macedonian countryside is gorgeous, and you can do a really cool day trip
We had almost exactly two days in Skopje (we arrived in the afternoon, and left around the same time two days later).
We ended up not spending quite as much time in North Macedonia as we expected, because for our full day on the ground we decided to do a day trip to Kosovo. I'll share my thoughts on that in another post, but it was so worthwhile.
By taking this day trip we also got a glimpse of just how beautiful the countryside in North Macedonia (and Kosovo) is. There are lots of other nature attractions just outside the city, and we could have done those in place of Kosovo.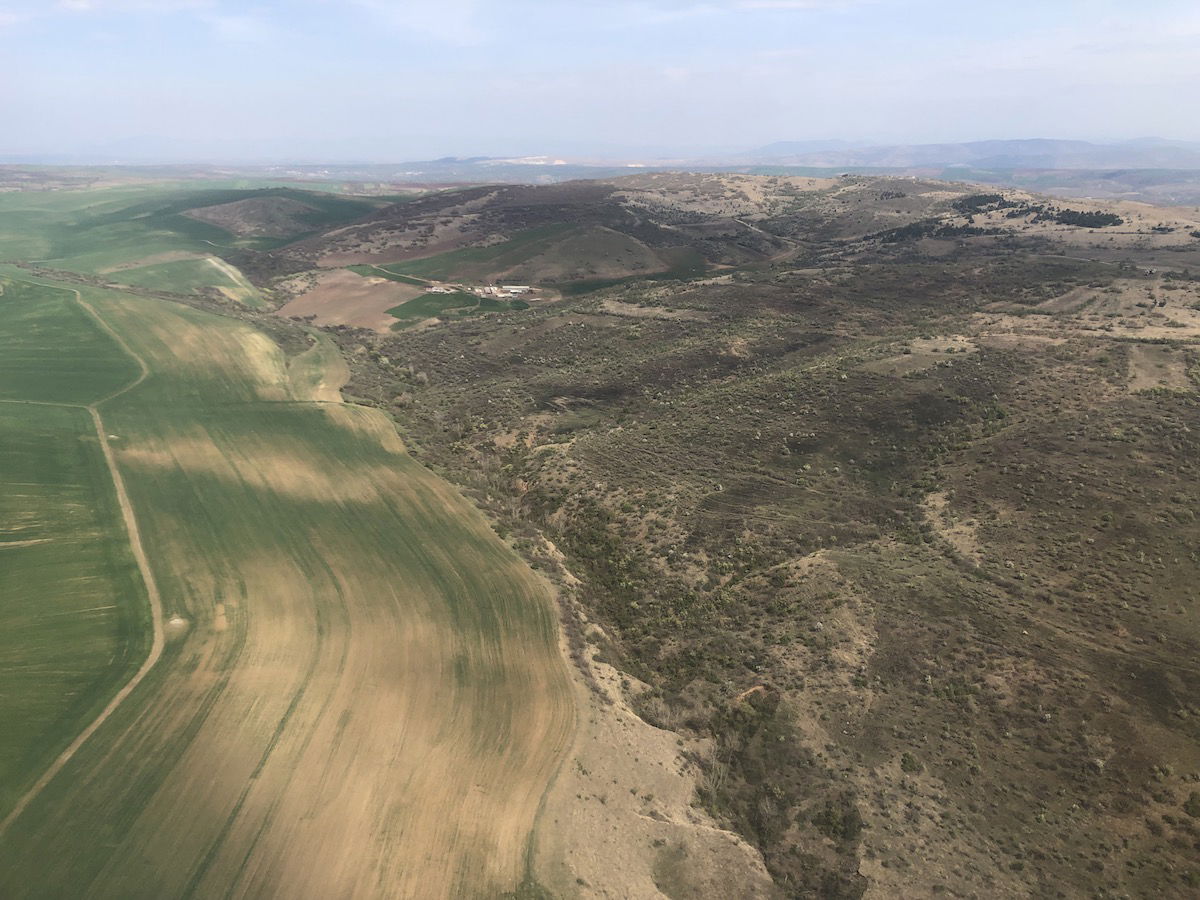 Bottom line
I knew that I'd find North Macedonia to be interesting, but it exceeded my expectations in almost every way. When I visit a city where I have few expectations, my hope is always just that it's interesting — that can be good interesting or bad interesting.
What surprised me about Skopje was just how welcoming everyone we interacted with was, and how good of a vibe the city had.
So yeah, Skopje was great, and I think it's worth a visit if you're looking for something different than other European cities. The icing on the cake was being able to visit Kosovo from there, which was SO FASCINATING.
If you've visited Skopje, what was your experience like?