You know when you went trick-or-treating as a kid and people started giving out "healthy" snacks in place of candy, like apples or bananas? Well, I can't help but feel like this is kind of what has happened with Chase's new Ultimate Rewards transfer partner. On one hand more options are a good thing, on the other hand of all possible frequent flyer programs to start a relationship with, this is the least valuable one.
Chase has just added Virgin Atlantic's Flying Club as their latest Ultimate Rewards transfer partner. Points transfer instantly at a 1:1 ratio, as they do with most of their transfer partners.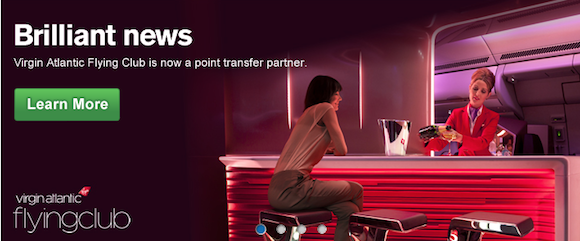 I recently valued various mileage currencies, and in that valuation Virgin Atlantic ranked dead last in value, at just 0.8 cents each. The fact is that the program just isn't that interesting. They impose heavy fuel surcharges on virtually all redemptions, and their award rates aren't especially low either. The value in their points used to be that you could transfer them at a 1:2 ratio to Hilton, and while you can still do that, Hilton points were devalued substantially just a couple of weeks ago, so that's not as valuable anymore either.
So aside from very limited sets of circumstances — like one-way awards in Virgin Atlantic Upper Class where you don't have any flexibility, or Hilton points transfers for redemptions at mid-range properties — I don't see this being especially valuable. Still, options are options are options are options. Right?
Secretly, and perhaps mildly realistically, I'm still hoping that either American Express Membership Rewards or Chase Ultimate Rewards steal Alaska Mileage Plan, either by issuing their co-branded credit card or by adding them as a partner to their programs. Now that would be a nice addition to either program.
(Tip of the hat to Gary)