Earlier I posted about the big changes coming to Virgin Atlantic's own Flying Club program, where we're seeing the cost of many award tickets (in particular in premium cabins) increase significantly. It's a huge devaluation to what's already a disappointing program.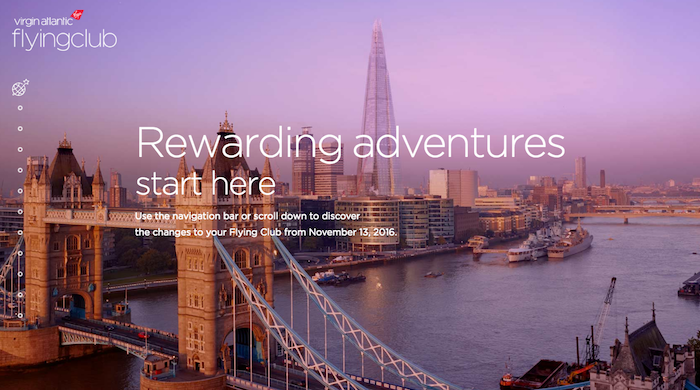 Short term it's not unusual to see an airline devalue their own frequent flyer program while leaving better redemption rates available if redeeming through other programs. Finding those good opportunities is one of the best ways to maximize points. However, over time you'll generally find that redemption rates are always on the rise, regardless of which program you're booking through.
Along those lines, a user on Reddit is reporting that the partnership between Virgin America Elevate and Virgin Atlantic Flying Club is being discontinued as of November 13, 2016. I called up Elevate and the representative who answered informed me of the same, so I imagine this is a thing.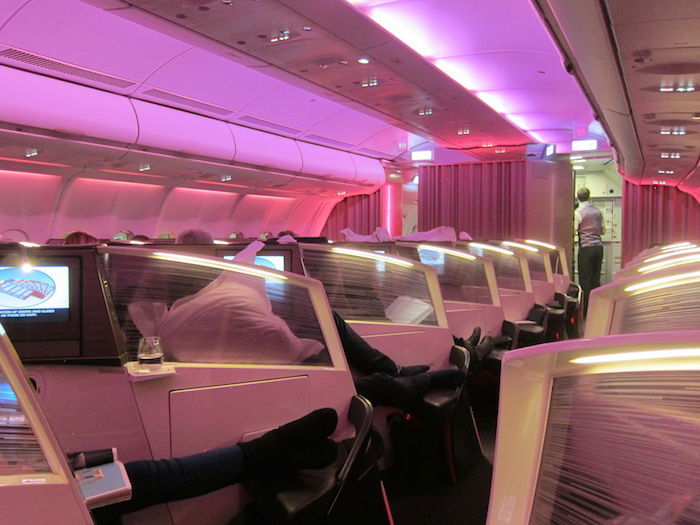 Soon it won't be possible to redeem Virgin America points on Virgin Atlantic
I would assume that the partnership is ending on both the mileage accrual and redemption side of things, so it won't be possible to earn Elevate points for travel on Virgin Atlantic anymore either, or to redeem Virgin Atlantic miles for travel on Virgin America.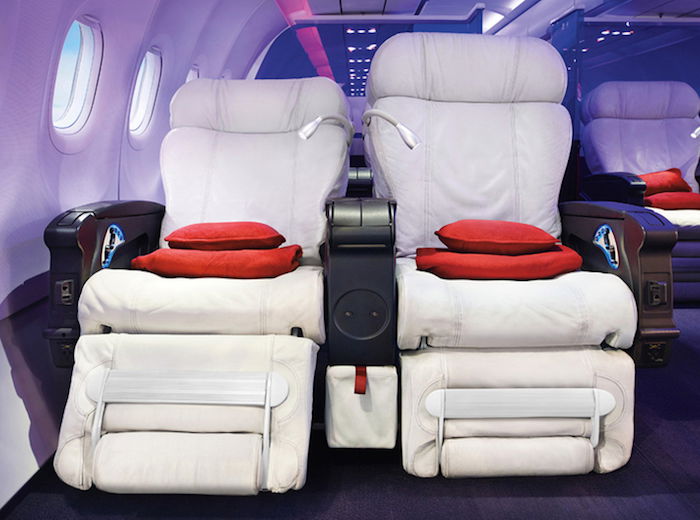 It also won't be possible to redeem Virgin Atlantic miles on Virgin America
I suspect this change is ultimately due to Alaska's takeover of Virgin America. That deal is expected to close shortly, and it's not surprising that Delta doesn't want Virgin Atlantic partnering with Alaska, given that Alaska and Delta are big rivals. In the short term I suppose they could have revised their accrual and redemption rates, but it's probably just not worth the effort since the partnership was going to end in the near future anyway.
While Virgin America Elevate points are significantly more valuable on a per point basis than Virgin Atlantic Flying Club miles, their redemption rates on Virgin Atlantic were very good. For example, Upper Class from New York to London cost 35,000 points roundtrip, plus the nasty $1,150 roundtrip in carrier imposed surcharges (#NastyAirlines).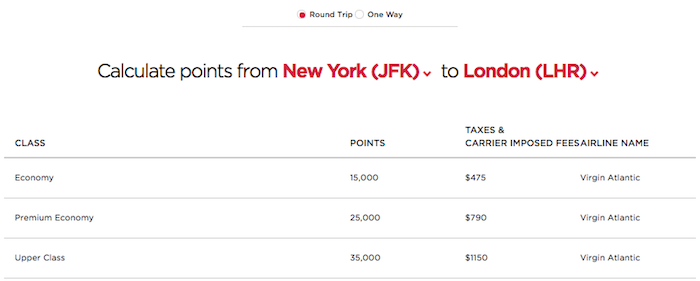 Starpoints convert into Virgin America Elevate points at a 1:1 ratio, with a 5,000 point bonus for every 20,000 points transferred. So there were quite some opportunities there.
I'll be curious to see if there are any other changes in Virgin Atlantic partnerships coming. Given how close the partnership between Delta and Virgin Atlantic is, I almost wonder if variable award pricing will soon be introduced when redeeming Delta SkyMiles on Virgin Atlantic. In early October I posted about a glitch where there seemed to be variable SkyMiles pricing on Virgin Atlantic, so I'm not sure if that was because they were setting up the technology for this, or what…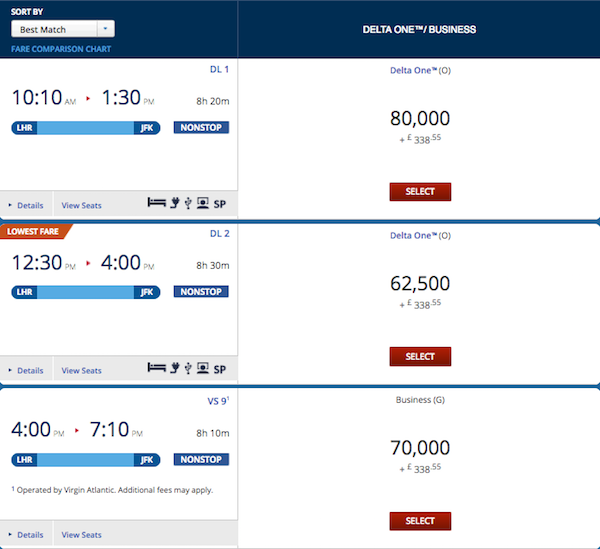 Bottom line
I assumed that this partnership would eventually end, given Alaska's takeover of Virgin America. Alaska partners with British Airways, and is also on bad terms with Delta, so it's no surprise that this partnership won't continue. At the same time, it's a bit disappointing to see how little notice is being provided of this change.
This is certainly a blow to the value of Flying Club miles, given that redeeming on Virgin Atlantic represented a pretty good value, assuming you didn't mind paying the big fees. Fortunately no other Virgin America partnerships are expected to change… as of now.
Are you sad to see the partnership between Virgin America and Virgin Atlantic discontinued?
(Tip of the hat to @IadisGr8)