Ford and I have taken a couple of intra-Asia flights on Vietnam Airlines the past week. For the first we outright paid for business class, as it was only marginally more expensive than economy.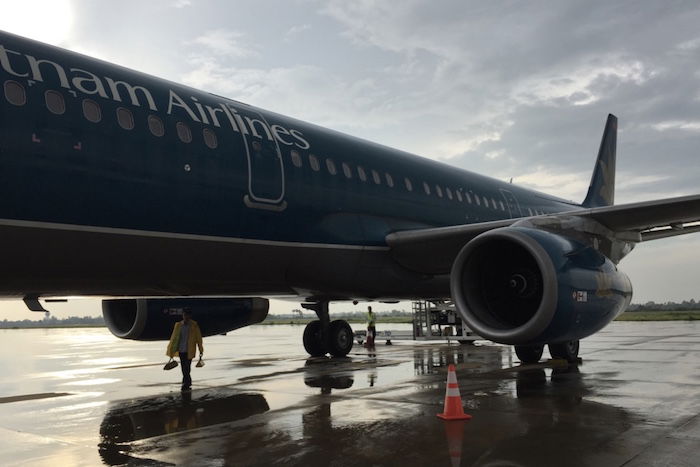 However, our last flight showed business class as being sold out at the time we booked, even though no seats were taken on the seatmap. About a week before the flight I received an email asking if we wanted to upgrade to business class at a discount.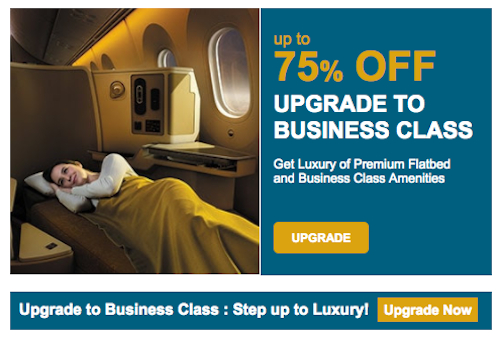 I figured there was no point in even trying if business class was sold out, though I checked how full the flight was again. Well, it seems there may have originally been some glitch, as business class was once again for sale, with the highest amount of visible inventory — still no seat was taken on the seatmap.
It's quite common for airlines to offer paid upgrades as the departure date approaches nowadays, as it's a great way for airlines to generate additional revenue for seats that would otherwise go out empty. I shared my experience paying to upgrade on SriLankan a while back, and found it to be an easy and straightforward process.
The idea is that you bid on an upgrade, and they show you a chart that says how good your odds are based on how much you bid. Then a few days before departure they'll start clearing upgrades, and either your offer will be confirmed or denied.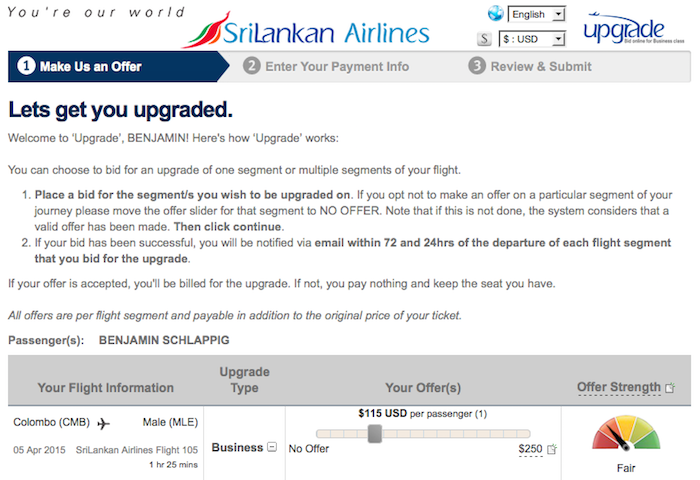 Vietnam Airlines' upgrade system is a bit different. You're brought to a page with the price to upgrade. You don't choose how much you want to bid on an upgrade, but rather are charged a fixed amount.
In this case there was a non-refundable fee of 21,000VND just to make an offer (that's ~$0.95), and then the cost to upgrade was 1,293,750VND (~$58). Fair enough, though it's a bit odd that they're charging a non-refundable transaction fee if you're offering them exactly the amount they want for the upgrade.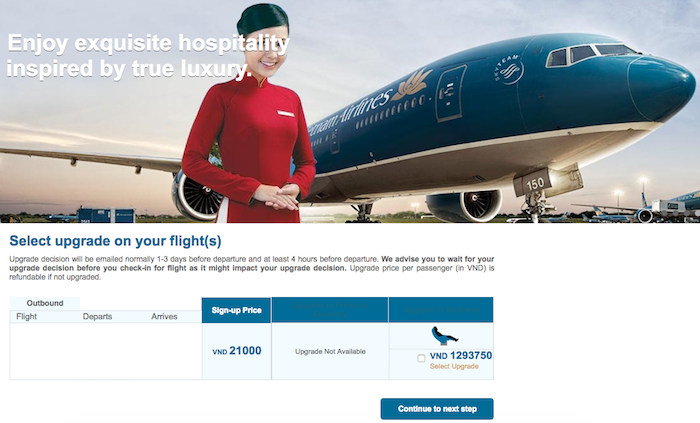 It's an odd system to begin with, because typically when an airline offers an upgrade for a fixed amount, they confirm it right away. In this case I was informed that I would be notified of our upgrade within one to three days of the flight's departure. They charge the upgrade fee upfront, and if you don't clear you're refunded within five business days.

Well, sure enough a few days out I received an email with the headline "Upgrade approved subject to availability."
Say what now? If you ask me, that's sort of contradictory. Is the upgrade approved (as in, confirmed), or is it subject to availability?
The email says:
Your upgrade to Business has been accepted subject to availability upon checking in.

Please present a copy of this email to the Vietnam Airlines staff at the airport check in counter and the staff will advise you if the upgrade is successful.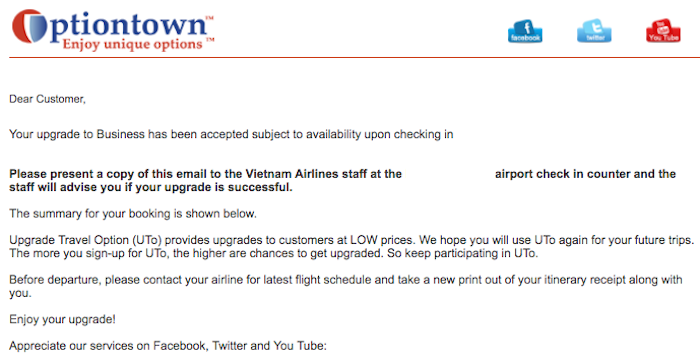 So I don't know what has actually been "approved" if we haven't yet had our upgrade confirmed.
Bottom line
I've seen a lot of airlines' upgrade systems, though this is probably the strangest I've seen yet. I don't mind the fixed upgrade cost, but if they're not going to let you bid it seems like they should confirm the upgrade when they offer it. At a minimum, they should confirm the upgrade when they say they'll confirm it (meaning you can select seats and are booked in that cabin), rather than still making it subject to availability.
Or maybe this all doesn't mean what I think it does?
Has anyone experienced something similar to Vietnam Airlines' upgrade system?