Um… wow, now this is an exotic flight!
Conviasa, the national airline of Venezuela, will shortly be resuming nonstop flights between Caracas, Venezuela, and Damascus, Syria. The route will operate for the month of March 2020, with flights kicking off on March 2, 2020 (I'm not sure if the route will continue beyond that, or what, but as of now the schedule only shows flights through the end of March).
The ~6,600 mile flight will be operated once weekly using the airline's only A340-200. The flight is blocked at 12hr30min eastbound and 15hr westbound.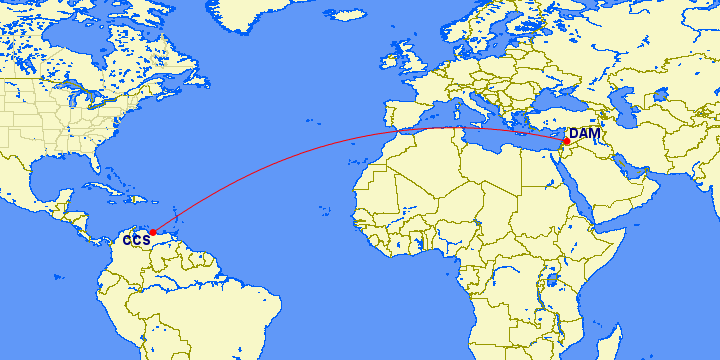 Tickets are now on sale for this flight, which will operate with the following schedule:
Caracas to Damascus departing 4:00PM arriving 10:30AM (+1 day)
Damascus to Caracas departing 10:30AM arriving 7:30PM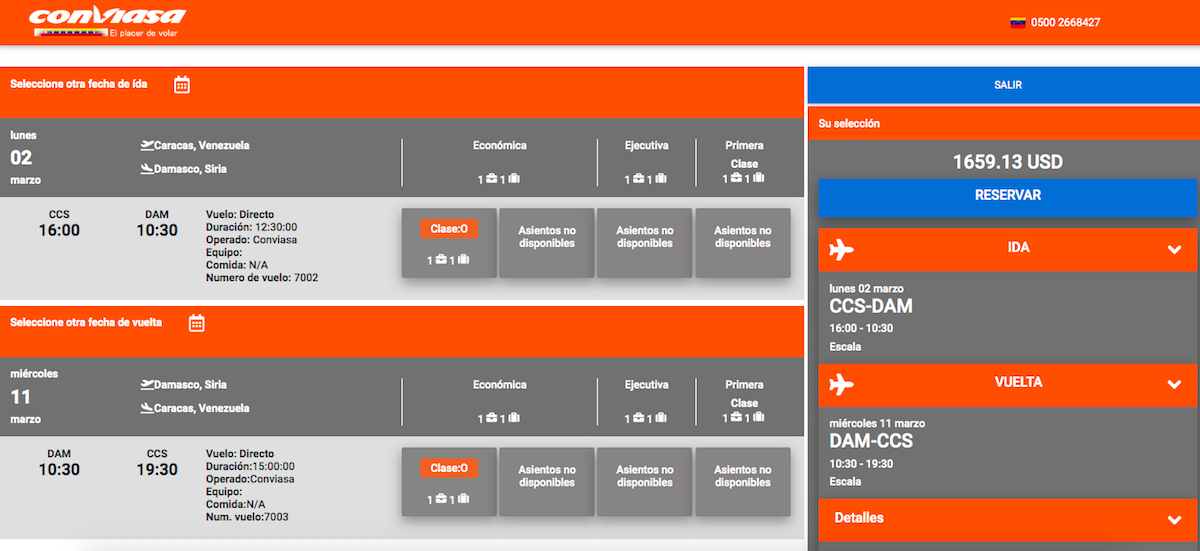 The plane will sit on the ground in Damascus for 24 hours, presumably so that the crew can rest and then fly back with the plane, rather than having to spend more than a week in Syria.
Tickets on this flight are now bookable for March 2020, and roundtrip fares are a steep ~$1,700. Interestingly Conviasa's A340s are in a one cabin configuration, featuring just economy seats. Given that this flight is presumably motivated by political reasons, I'm a bit surprised that the people who may be behind this flight would "settle" for economy.
Or maybe this flight isn't at all about what's in the cabin, but rather what's in the cargo hold?
This isn't the first time that the airline has served the route, as they also flew it back in 2012.
Conviasa operates a fleet of about 18 planes, including one A340-200, one 737-200, and 16 Embraer 190s.
This will be the only route the airline operates outside of North & South America.
This isn't the first "unusual" flight we've seen to & from Venezuela. Back in April 2019, Iran's Mahan Air operated a flight between Tehran and Caracas with an A340-600. At the time there were discussions of regular flights being operated, though nothing seemed to come of that.
So yeah, I love reviewing unique airlines on exotic flights, but I think I'll be sitting this one out (and not just because there's no first or business class).
(Tip of the hat to @fotograaf, featured image courtesy of Andres Ramirez)