While several airlines issue upgrade instruments, they can typically only be applied for travel on that airline. United Global Premier Upgrades (GPUs) are unique in that they can be applied for travel on Lufthansa as well, which is United's transatlantic joint venture partner. As a reminder, GPUs are the upgrade vouchers that Premier 1K members receive six of each year just for qualifying for status.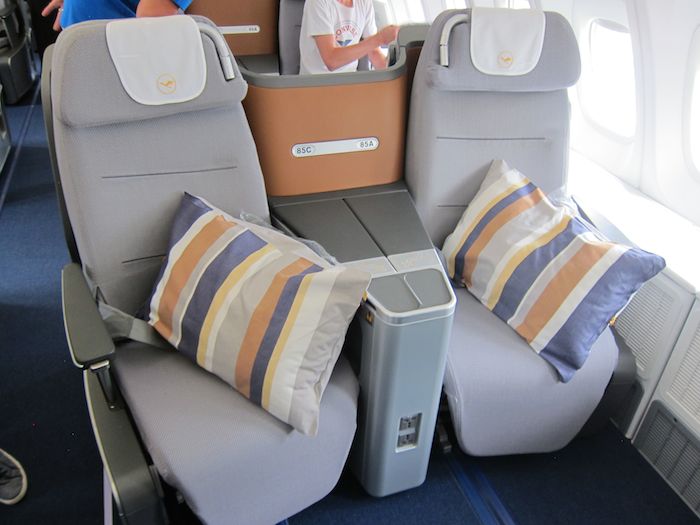 Use United GPUs for upgrades on Lufthansa
Up until now the process of using United upgrades on Lufthansa has been cumbersome. You needed to request a paper voucher, and it would only clear on a space available basis day of departure — there was no way to confirm the upgrade in advance.
Via UA Insider on FlyerTalk, United has now changed the process for how GPUs can be applied for travel on United:
Lufthansa GPU requests will be electronic: No more paper certificates. Starting today, you may go to the Lufthansa GPU page on united.com to learn more about the process and link to an online portal where you can request your upgrade. The request may be made as soon as your ticket is issued, up to 10 hours before flight departure.

Please note: The online process works for flights marketed with a Lufthansa flight number (e.g. LH431). For codeshare flights marketed by United (e.g. UA8837, operated by Lufthansa), please contact the MileagePlus Service Center to make the request, rather than going online.

Paper certificates remain valid for a very limited time: Lufthansa will retain limited capability to accept paper certificates for flights through January 31, 2015. However, acceptance is at Lufthansa's discretion and may vary based on station capability, so we highly recommend you convert to the online process as soon as possible. If you currently have paper certificates already issued for future flights, please mail them back to using the return address on the front of the certificate, with a request that they be re-deposited to your account for future use. After today, we will no longer issue paper certificates.

Lufthansa handles clearance priority: Your request may be confirmed instantly if upgrade seats are available. If upgrade seats are not available, you may choose to be placed on Lufthansa's internal upgrade waitlist.

Please note: Currently, waitlist requests will remain valid until 10 hours before departure. If Lufthansa does not clear your upgrade request by this time, we will automatically re-deposit the GPU into your account.
You can find a more detailed description of the changes on the Lufthansa Global Premier Upgrade page on united.com.
The pros of GPUs on Lufthansa:
The upgrades are now electronic, so the process will be easier
The upgrades can now be cleared at the time of booking, as opposed to only at check-in, pending availability (I would expect that upgrade space is the same as saver award space, which can be looked up on the ANA tool)
The certificates will continue to be valid for upgrades from economy to business class, and not for upgrades to premium economy class, which Lufthansa is now progressively introducing throughout their fleet
The cons of GPUs on Lufthansa:
United has made the fare classes eligible for upgrades on Lufthansa more restrictive — unlike before, V fares no longer qualify (the following fare classes are now ineligible for these kinds of upgrades: L, T, X, I, R, N, S, W, Z, P, K, O, ID, AD, IP and V)
Upgrades can only clear between the time of booking and 10 hours of departure, so you can't clear less than 10 hours before departure, even if there are empty seats
Bottom line
All things considered I'd say these changes are kind of a wash. The increase in fare class requirements and inability to upgrade within 10 hours of departure sucks. at the same time, being able to confirm a Lufthansa upgrade in advance is awesome. So I think whether this is good or bad news depends on your specific travel patterns.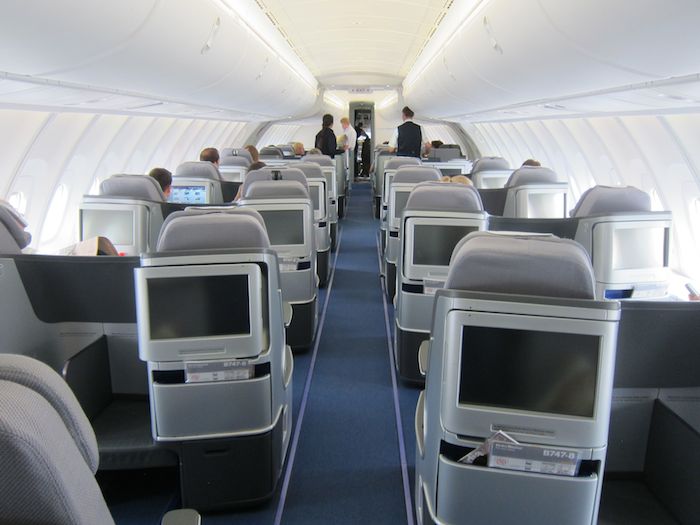 Lufthansa 747-8 business class
How do you feel about these changes to how United GPUs on Lufthansa are processed?