There are already quite a few airports which have US Pre-Clearance facilities. For those of you not familiar with them, it basically means that US Customs Border Protection officers are stationed at an airport outside the US, so you clear customs and immigration before boarding your US bound flight. That means you land in the US as a domestic passenger. In theory that sounds great.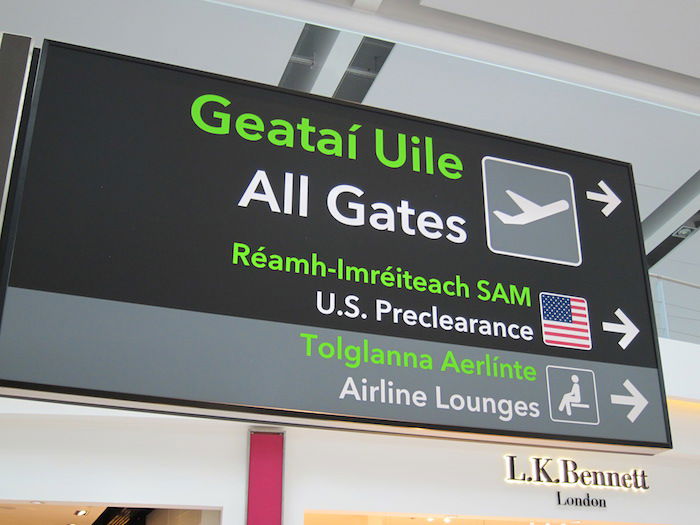 And it looks like the idea is so great, that the US is looking to expand on it by adding five more Pre-Clearance facilities in Europe. Via Air Transport World:
The US government is understood to be seeking pre-clearance facilities in the UK and other European countries for travelers to the US.

UK media reports cited documents seen by journalists in which the US had asked for such facilities to be installed in five European nations. US Customs and Border Protection (CBP) officers would be stationed overseas to question transatlantic travelers before they boarded US-bound aircraft.
As some of you probably know, earlier in the year a US Pre-Clearance facility was added in Abu Dhabi. It's an absolute freaking disaster, and flights from Abu Dhabi to the US are delayed an average of two hours. But that's not the story you get when you talk to Etihad Airways' CEO, who claim that the facility couldn't be operating any more smoothly. As a matter of fact, they're so pleased with it that Dubai Airport is looking at adding a similar facility, despite Emirates' strong opposition.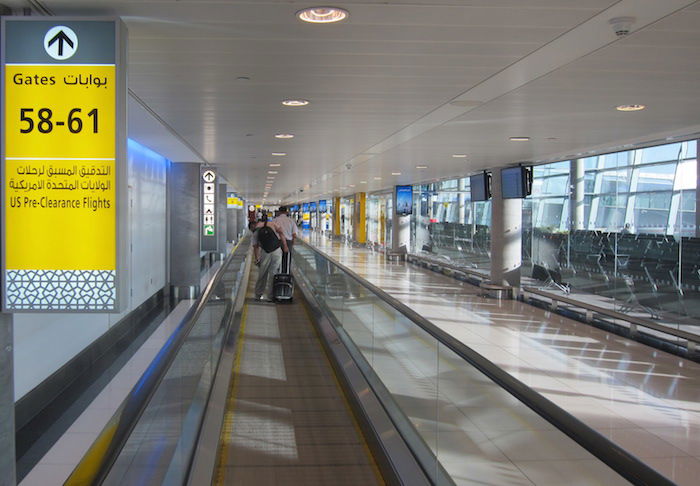 I've bashed Abu Dhabi Airport enough over their Pre-Clearance facility (okay, who am I kidding, I haven't — that's not possible), so let me try and be constructive here.
Selfishly I don't want to see Pre-Clearance facilities anywhere, because I have Global Entry. For me the customs and immigration process on arrival takes minutes. But I also realize that's not the case for the average passenger, where immigration on arrival in the US can be a nightmare.
Under which circumstances can a Pre-Clearance facility make sense? After all, they operate them in Canada and Ireland, among other places, and they're pleasant enough.
I figured I'd share traits of an airport which in my opinion would be a good candidate for this facility:
An airport without many connecting passengers. When you have a lot of connecting passengers the facility only gets more complicated, as you'll have delayed inbound aircraft, meaning many passengers will be running late. And since Etihad seems to wait for every last passenger to make it to the plane, that doesn't help (they probably do that because many passengers connecting would need a UAE visa, but don't have one).
An airport without highly concentrated flights. The problem with Etihad's facility in Abu Dhabi is that they have 1,500 passengers leaving within two hours of one another. It's impossible to efficiently process 1,500+ people through a facility designed maybe for a couple of hundred people.
An airport in a country with a US visa waiver program. If a majority of your passengers are "origin & destination" and live in a country which is eligible for the US Visa Waiver Program, the process is going to simpler. Period. Contrast that to Abu Dhabi, where most passengers are connecting from countries where immigration formalities are more complicated (lots of people on tourist or work visas for the US, etc.), and it does add time to the process.
As much as I'm opposed to these facilities based on my own interests, I can see the value of them if the above conditions are met. Manchester? Sure, I can see the value. London Heathrow? No way. Stuttgart? Yup. Frankfurt? Hell-to-the-naw.
What do you think? Is there value to these US Pre-Clearance facilities, and if so, under which circumstances do they make sense?