It's really hard to do justice to what a disaster the rollout of United's Polaris product has been since it has introduced over 14 months ago. Don't get me wrong, the concept and marketing is brilliant, but I think this may just be the most poorly executed airline experience that I've ever witnessed.
https://www.youtube.com/watch?v=AXzMQ34dIMY
When it comes to Polaris, I'm not sure whether United is doing a worse job with the rollout of their lounges or planes. In over 14 months, United hasn't opened a single Polaris Lounge. Not one. The Chicago Polaris Lounge opened on December 1, 2016 (and it's a great lounge), but it's going to be many more months until the next lounge is opened. United doesn't even plan on beginning to "design" three of their Polaris Lounges until 2019.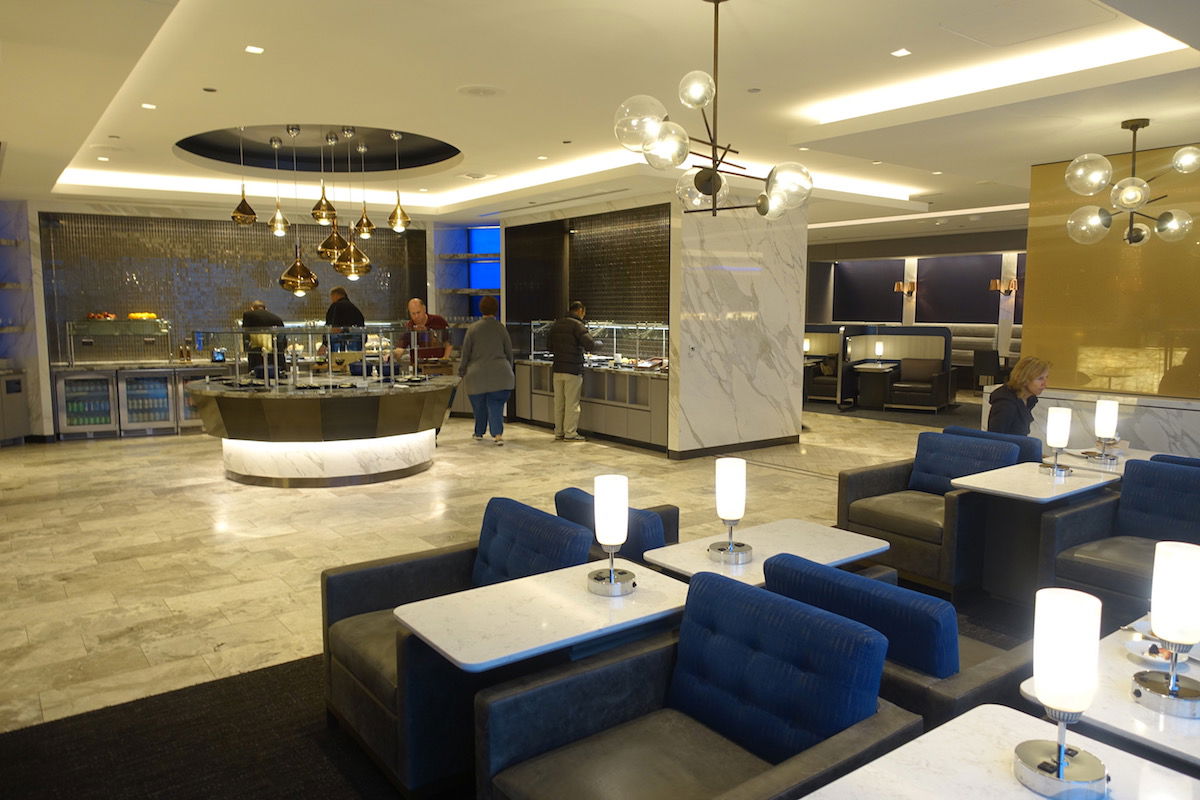 United Polaris Lounge Chicago
When it comes to planes, United has taken delivery of 14 Boeing 777-300ERs, and all of those feature the new Polaris seats. Of their existing longhaul fleet, United has only reconfigured four planes in 14 months. Four planes. In 14 months. That's an average of one plane every 3.5 months. They haven't even started reconfiguring their 777-200s, which are the backbone of their international fleet, and don't even mention a timeline for when they'll start to reconfigure 787s.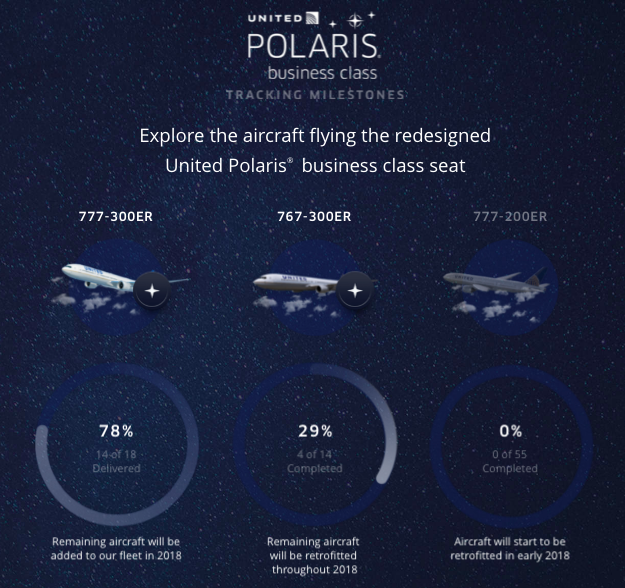 On top of that, United has made a few cuts to their Polaris soft product since it was first introduced. They've removed one of the pillows from each seat, they're provisioning fewer mattress pads, and more. The airline claims that wine consumption in Polaris has been 300% higher than they were expecting, which is probably due to the wine flights they've been offering. Even people who might not think to otherwise drink wine may consider it when it's in front of them.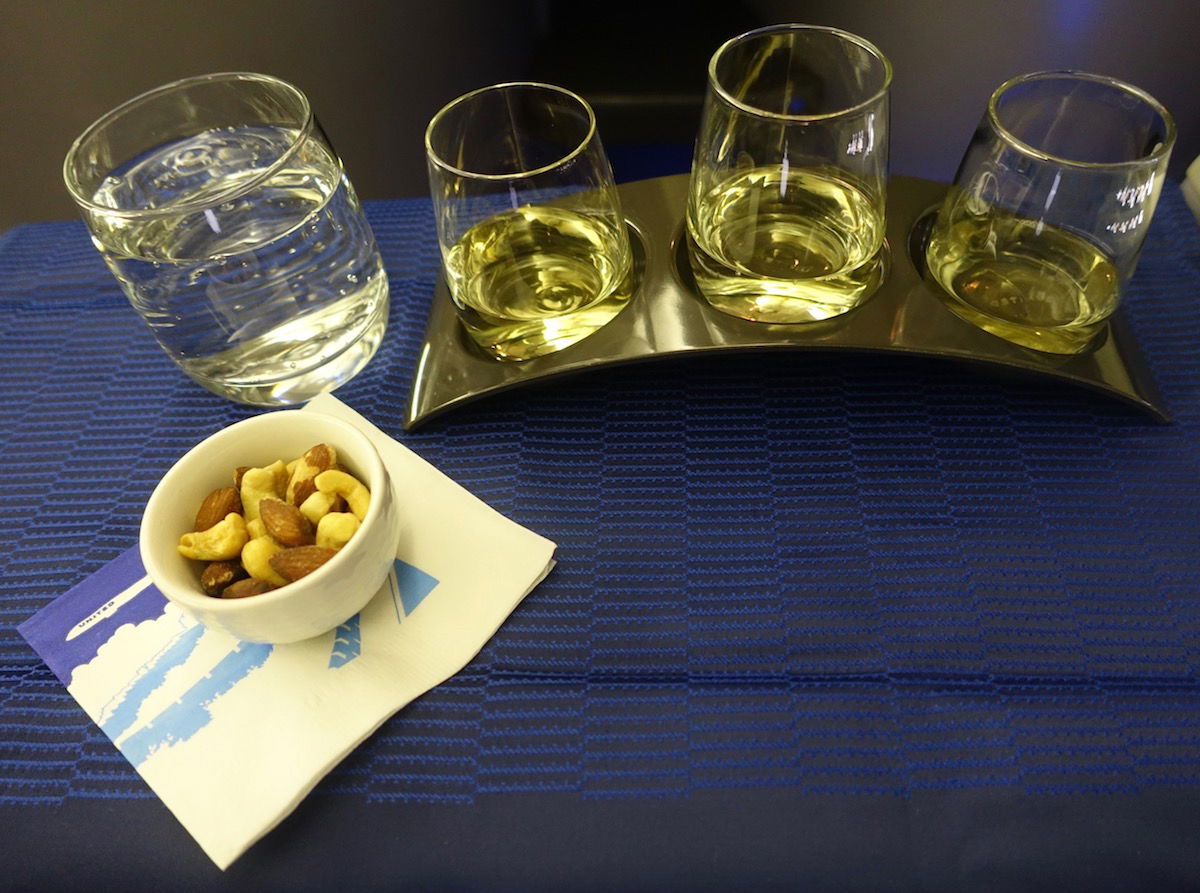 United Polaris wine flight
So to cut costs, View from the Wing reports that United will be cutting the bloody mary and mimosa cart (on morning departures), as well as the wine cart (on afternoon and evening departures) as of May 1, 2018. These items will still be available. United claims that these changes are being made to speed up the service flow, though it seems to me like the underlying motivation here is probably to cut costs (which United denies).
If you don't proactively offer people mimosas, bloody marys, or wine flights, they're less likely to request them. So instead United will be using the standard beverage cart, and you'll have to know what to ask for.
Ultimately I don't view this as a huge deal, since they'll still be offering all the same stuff as before. However, they're certainly eliminating a nicely presented gimmick that they advertised as part of the Polaris experience.
My bigger issue here is just the combination of United's cutbacks and their horrible rollout schedule. A vast majority of business class passengers will never experience the Polaris product as it was first advertised (with the proper seat, the full service, etc.). Apparently there are more Polaris cuts on the way, though we'll have to wait to see the full details of that.
It's my understanding that United has had some, ahem, "restructuring" in the group that oversees Polaris, and basically no one is in charge. That's why things are moving at such a slow pace.