The rollout of United Polaris has been rocky, to put it mildly. The airline started rolling out their new international premium cabin experience in December 2016, though the execution has left a lot to be desired:
In the 15 months since United has introduced Polaris, they've opened a single Polaris Lounge, and it will be several more months until the next Polaris Lounge opens; as a point of comparison, American has opened four Flagship Lounges in less than six months
So far United has reconfigured a grand total of five planes with Polaris seats, in addition to the 14 Boeing 777-300ERs that were delivered with these seats; not a single 777-200 or 787 has been reconfigured with Polaris seats, and many passengers are still finding themselves in a configuration with eight seats per row in business class
As if that's not bad enough, United has been slowly chipping away at the Polaris soft product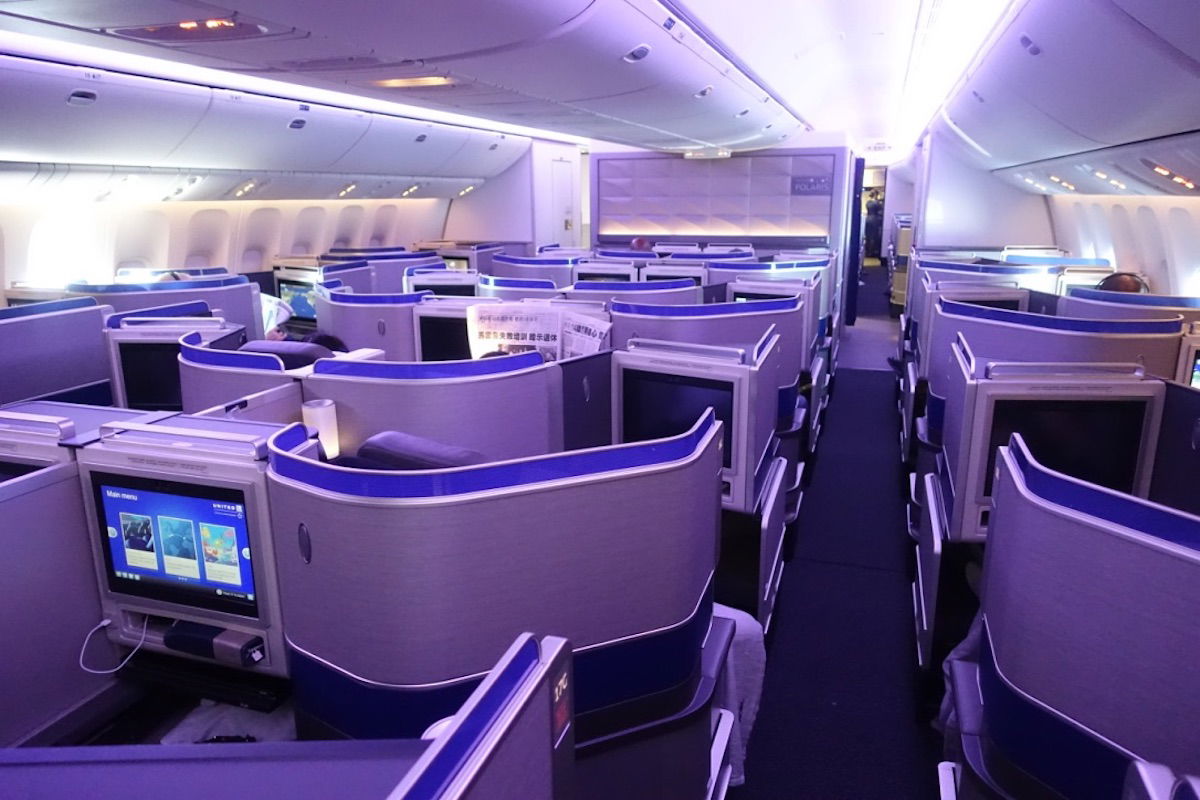 United 777-300ER Polaris cabin
It sure looks to me like United is paving the way for the next Polaris devaluation.
United's "on request" Polaris items
Since Polaris was introduced, they've had several items available on request, which were listed in the menu.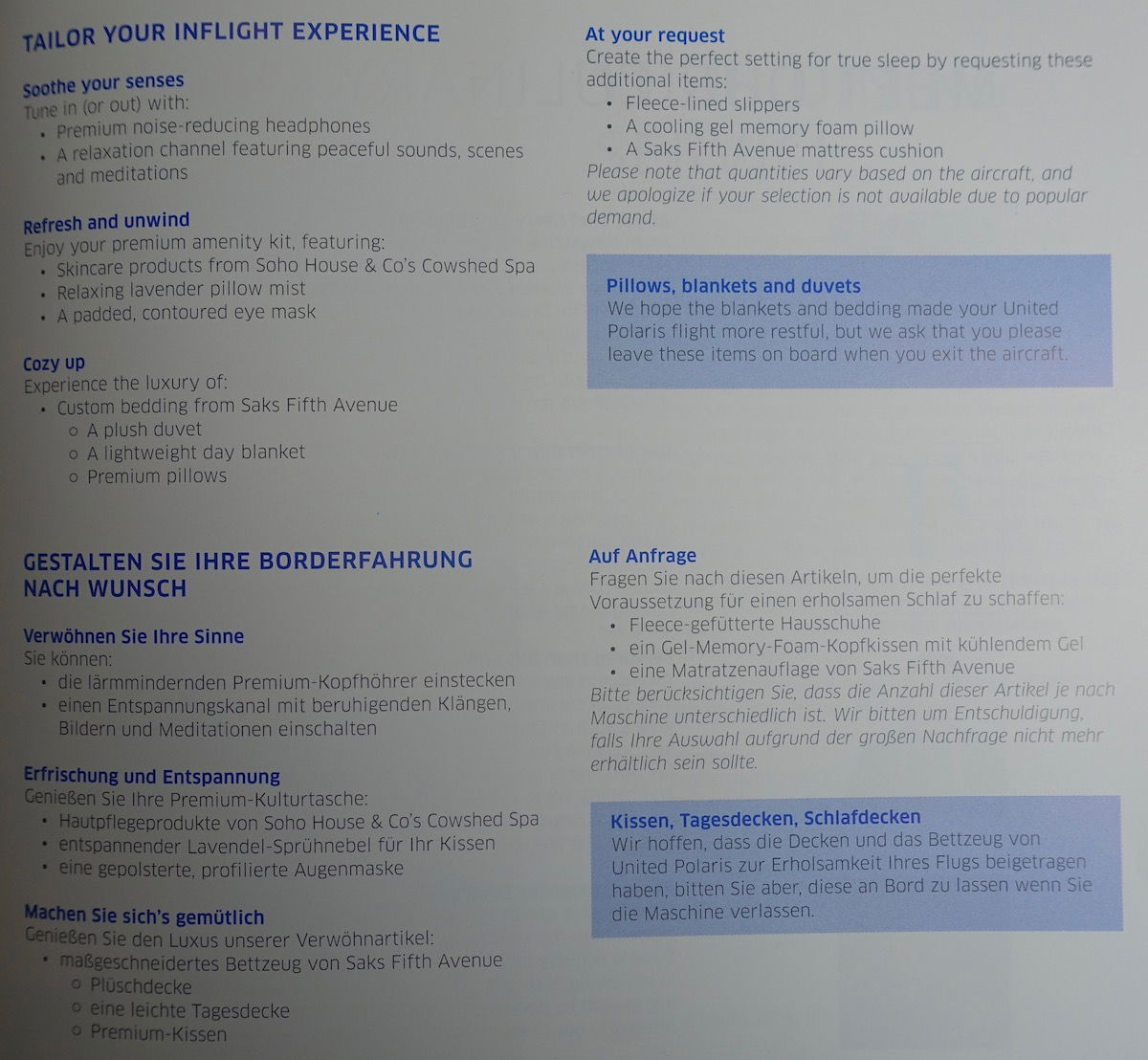 Specifically, they've offered mattress pads, gel pillows, and slippers on request. They don't load enough of these for all passengers, presumably to save money. A vast majority of passengers aren't going to read the entire menu, and as a result, most people have no clue that all of these amenities are available in Polaris.
You'd think that they'd want to showcase their best product proactively, but I see where they're coming from.
United no longer lists Polaris amenities on their menu
If I were a betting man, I'd say the above amenities are on the way out. As of this month, United has revised their Polaris menus, which each passenger gets upon boarding. These used to be booklets and contain all kinds of information about the service flow, while now they're just presenting simple menus (thanks to reader Christopher for letting me know).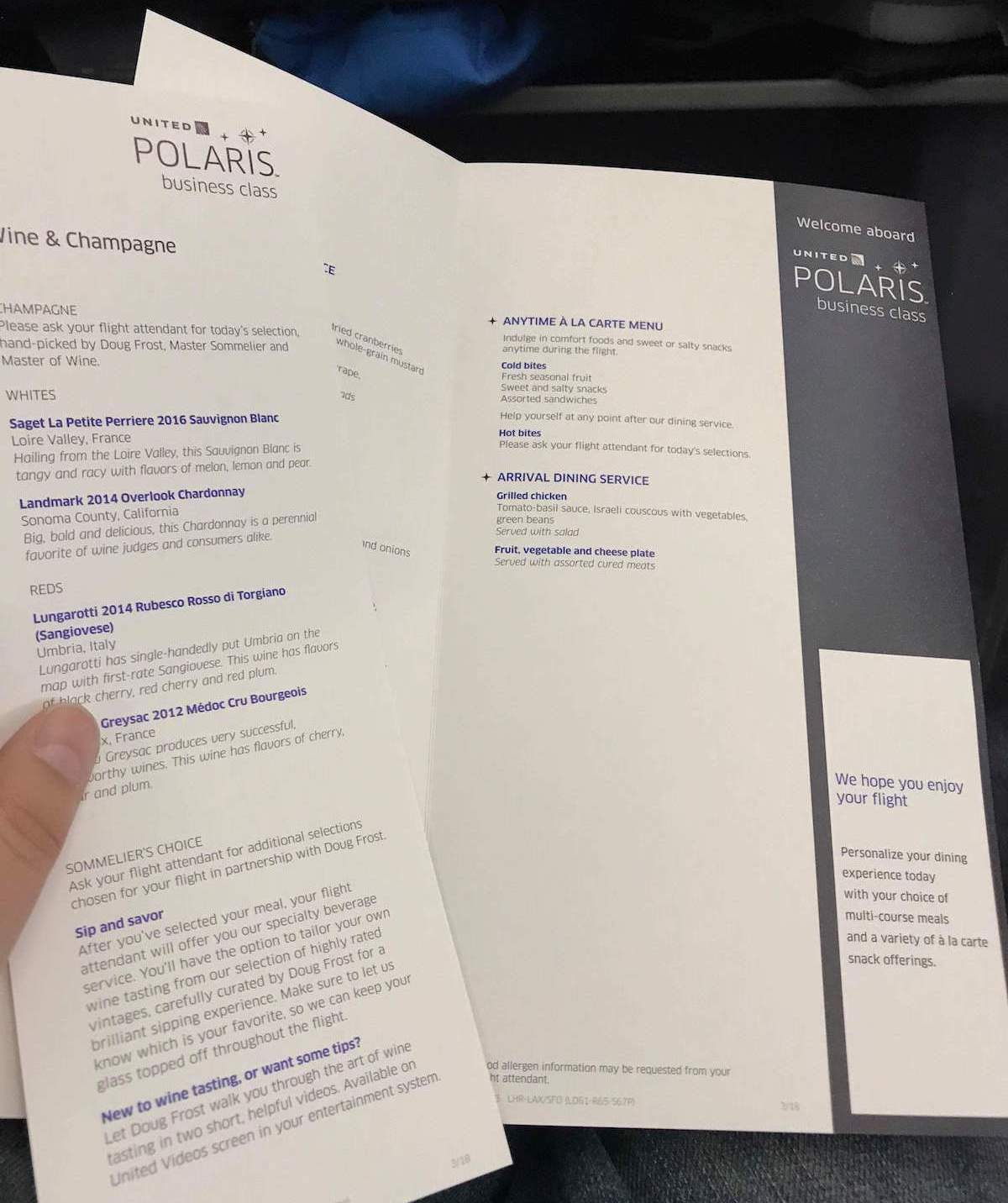 The new menus don't list the gel pillows, mattress pads, and slippers, so only people who are "in the know" would even ask. I reached out to United to ask if they would be cutting these amenities, and if not, if they have any insight as to why they're no longer listed on the menu. A spokesperson responded by saying that United hasn't cut any of the optional United Polaris amenities, and that they continue to invest in the onboard service. Fair enough, as I wasn't expecting a direct answer to my question about why they no longer list them.
If you ask me, the writing is on the wall here. Even when Polaris was introduced you had to specifically know to ask for these things. Now even fewer people will know, since they're not even listed on the menu anymore. They'll load fewer of these, and then eventually they'll no doubt cut these "due to customer feedback and lack of demand."
I'm curious if anyone has a different take on this than I do?