United has announced today a purchase of 29 new aircraft, including 25 Embraer E175s and four Boeing 787-9s. While 29 planes is a lot, when you consider that 25 of them are regional jets going to their regional subsidiaries, that's not quite as exciting as it sounds.
United will take delivery of 25 new Embraer E175 aircraft in 2019, and will use them to replace 25 CRJ700 aircraft presently being flown by United Express. I'd consider that to be a positive development. While the planes have roughly similar capacity, the Embraer 175 is much more comfortable, and for that matter is one of my favorite narrowbody jets out there.
Then United will take delivery of four new Boeing 787-9 aircraft in 2020, which they say is part of their widebody fleet replacement strategy. I imagine that these will replace United's oldest 777-200s. It's crazy to think that United has been flying the 777 since 1995, so some of the planes are now pushing 23 years old.
As far as their 787 fleet goes, United already has 37 Boeing 787s, including 12 Boeing 787-8s and 25 Boeing 787-9s. United also has 12 Boeing 787-10s on order, which are higher capacity but shorter range than the 787-9s.
United says that these new 787-9s will feature their new Polaris seats. So at least we know some 787s will have the new Polaris seats within a couple of years. While United is making good progress adding these new seats to the rest of their fleet (including 767s and 777s), they haven't yet started reconfiguring any 787s, and for that matter haven't provided a firm timeline for when these planes will get the new seats.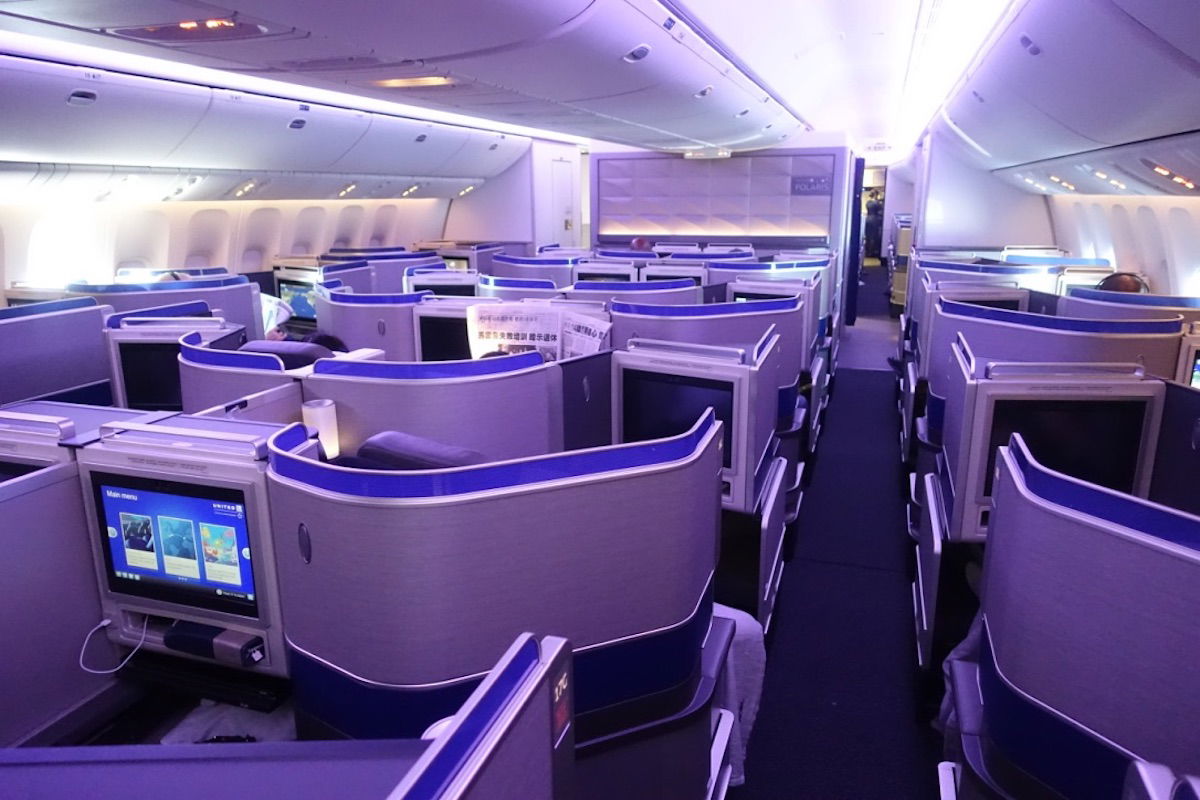 United's 777-300ER Polaris cabin
Long term United also has 45 Airbus A350-900 aircraft on order, though United will only take delivery of those between 2022 and 2027, so that's still a ways off. Who knows if that order will ever come to fruition, as American ended up canceling their A350 order. That's not to say that I think United will cancel their order, but who knows what market conditions will be like in 5-10 years.
While the regional jet order is substantial and makes sense, in the grand scheme of things an order for four Boeing 787-9s seems a bit random.
As a point of comparison, American has gone on a new plane shopping spree lately. In April American placed a firm order for 47 Boeing 787s, plus an additional 28 options for the plane. This will make them the world's largest operator of the aircraft type. Then a month later American placed an order for 30 regional jets, including 15 Bombardier CRJ900s, and 15 Embraer E175s.
What do you make of United's new plane order?