In early April, American made a major announcement regarding the future of their fleet. Specifically, American ordered up to 75 Boeing 787s, they canceled their order for 22 Airbus A350s, and they deferred their order for 40 Boeing 737 MAXs. On one hand it's great to see American further renew their longhaul fleet, though on the other hand I personally prefer the Airbus A350 to the Boeing 787, so I was sad to see the Airbus order be canceled.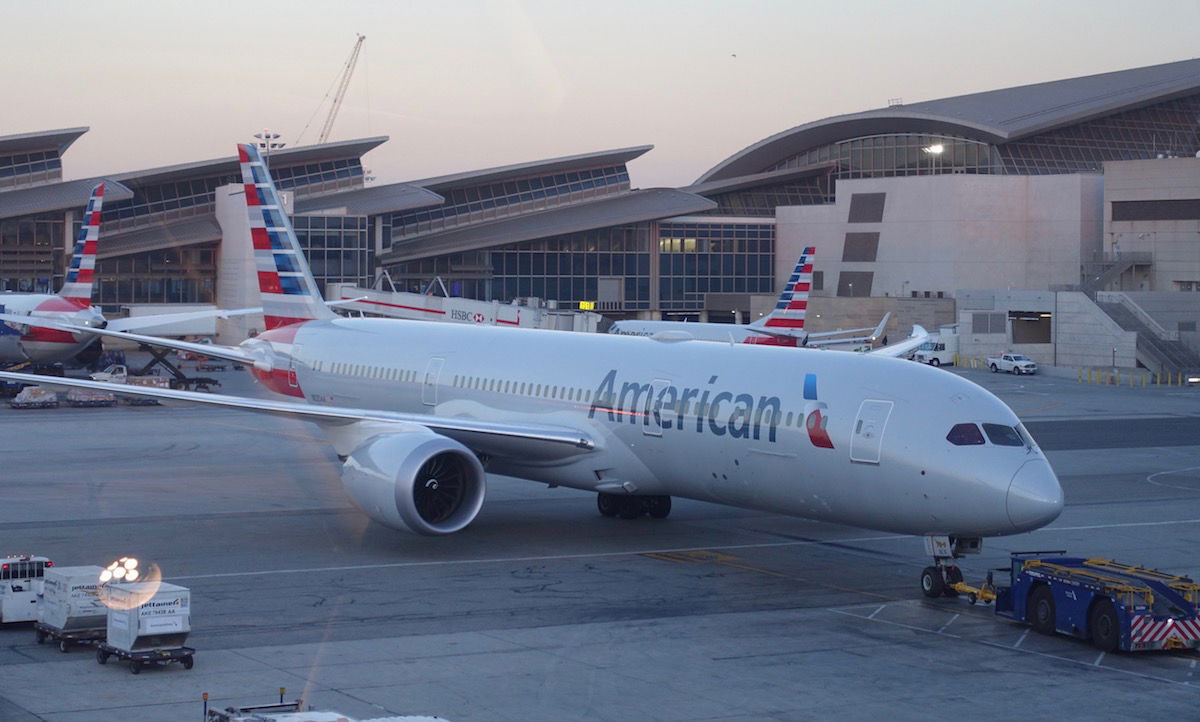 American 787-9 at LAX
That wasn't the end of American's plane shopping spree. While not quite as exciting, Bloomberg reports that American has placed an order for 30 regional jets, including 15 Bombardier CRJ900s, as well as 15 Embraer EMB175 aircraft. In addition to the firm order for 30 aircraft, American has a further 30 options that they can exercise in the future if they'd like (15 from each manufacturer).
Both of these plane types feature 76 seats, including first class, an extra legroom economy section, and then economy. These planes will be flown by American's wholly owned regional subsidiaries:
The CRJ900s will be flown by PSA Airlines
The EMB175s will be flown by Envoy Air
Deliveries are expected to begin next year, and will apparently primarily replace American's smaller regional jets, which feature just one class of service. For example, PSA Airlines plans to retire several CRJ200s to make room for these new planes, which have much better economics on a per seat basis.
At the end of last year, American had 118 CRJ900s as well as 148 EMB175s across their regional carriers, and we can expect that number to grow even further.
Together, these two deals have a list price of just over $1.4 billion, though you can expect that American got a significant discount off those prices.
As many of you are probably aware, the reason the major US airlines operate these regional subsidiaries is to keep costs down. The pilots and flight attendants operating these flights are on significantly lower pay scales. The airlines are able to get away with this because of their scope clauses. I believe American's agreement with pilots cuts off at 76 seat aircraft. In other words, if a plane has at most 76 seats, it can be operated by a regional carrier, while if it has more seats than that it has to be operated by mainline crews.
The intention there is that it protects the jobs of mainline pilots. The spirit of it is that these planes are supposed to be used to markets were operating bigger planes couldn't make sense. One has to wonder how this is working out in practice, when American operates regional jets almost every hour between Los Angeles and San Francisco, and plenty of other major markets.
How different is the pay between the airlines? According to airlinepilotcentral.com, here are the hourly pilot pay differences between an American 737 and an Envoy Air EMB175:
A third year Envoy Air first officer makes $41 per hour
A third year American Airlines first officer makes $156 per hour
A third year Envoy Air captain makes $69 per hour
A third year American captain makes $252 per hour
While the CRJ900 and EMB175 have the same capacity, I far prefer the EMB175. The plane is an absolute joy to fly — the seats are wide, it's fairly quiet, the cabin feels spacious, the windows are big, and the overhead bins are large. None of that is true on the CRJ900.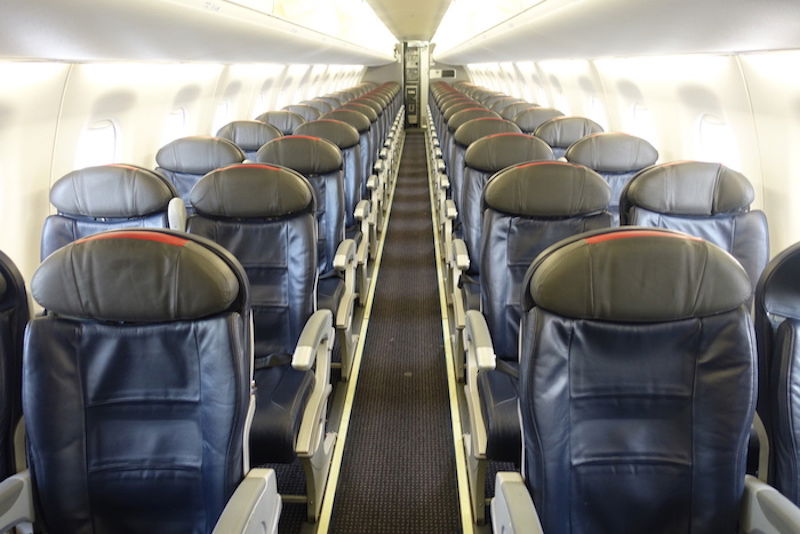 American EMB175 economy cabin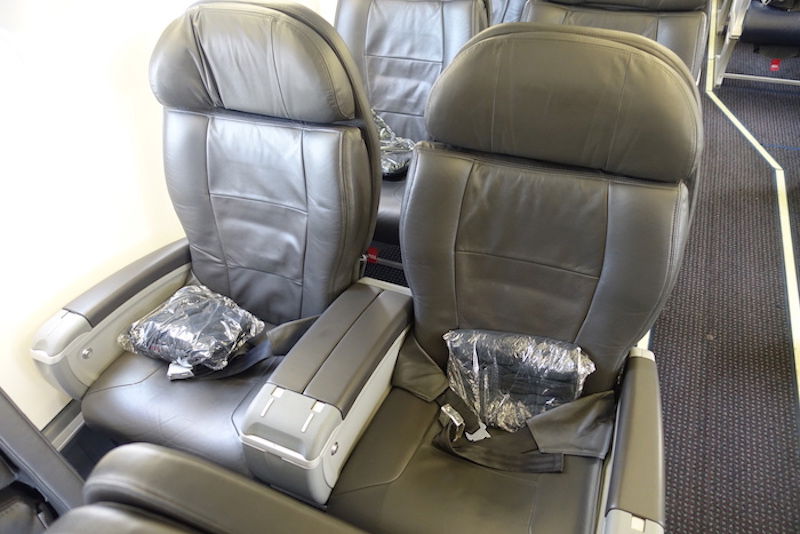 American EMB175 first class seats
I'd love to see American order some Bombardier CSeries aircraft, which offer a great passenger experience. Unfortunately those planes wouldn't serve the same purpose — they're larger, so they'd have to be operated directly by American, rather than a subsidiary. They'd be more of a 737/A319 replacement than a regional jet replacement.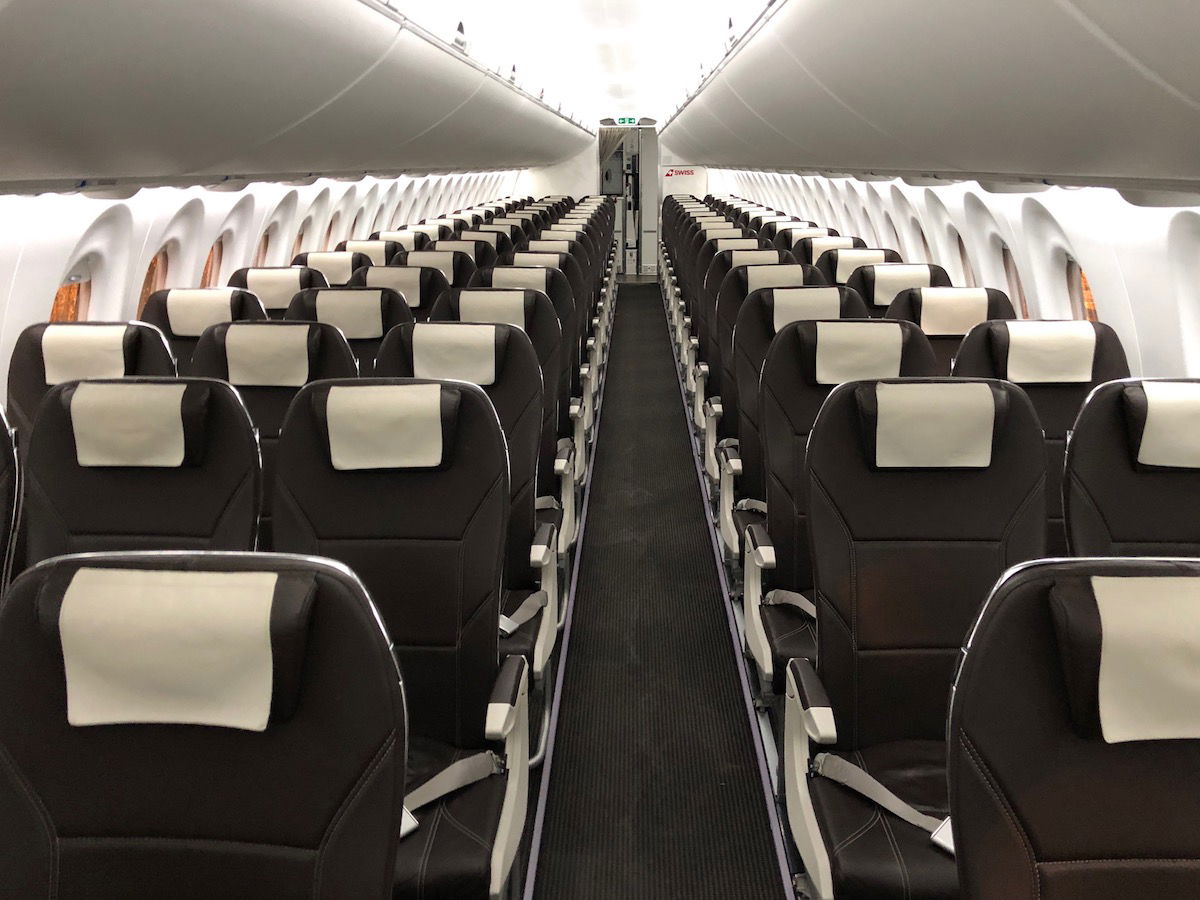 Bombardier CSeries cabin
What do you make of American's regional jet order?