Update: Nearly 27 hours later, passengers and crew have returned to Newark. A few blog readers were on the flight, so be sure to read the comments below for some "fun" details of the experience.
---
Well this flight certainly wins the "awful diversion of the day" award.
Yesterday's United flight UA179 from Newark to Hong Kong is currently stranded in Goose Bay, Canada, and passengers haven't been allowed off the plane.
The flight left Newark at around 3PM local time yesterday, and started the journey to Hong Kong. The flight was nearing Greenland when they had a medical emergency, so they made the decision to divert to Goose Bay, Canada.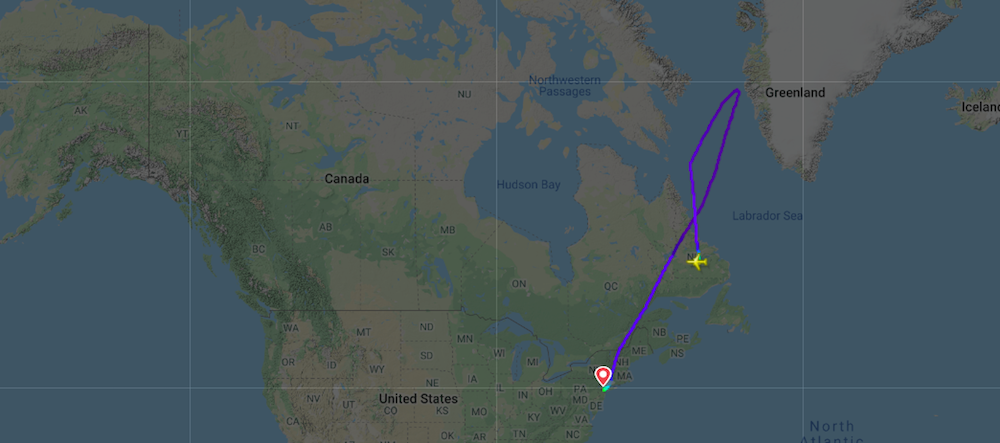 For what it's worth, Goose Bay gets a fair number of diversions, especially for transatlantic flights, both for medical and mechanical reasons (we've even written about a United Goose Bay diversion in the past).
The plane landed about 11 hours ago, but passengers are still stuck on the plane in Goose Bay, and haven't been let off.
#UA179 basking in the morning sunrise at @Town_HVGB Labrador, Canada.The OAT is -32c which feels like -50c with the windchill.A frozen door is a real term in those temps. @unoslau @lwslade401 @MMHK78 @rcausseil @united @FlightAlerts_ @TomPodolec @JacobBarkerCBC @AlysonSamsonCBC pic.twitter.com/oDMot1Y4Ja

— Philip Earle (@PhilipEarle) January 20, 2019
Note that it's currently -24 Fahrenheit in Goose Bay.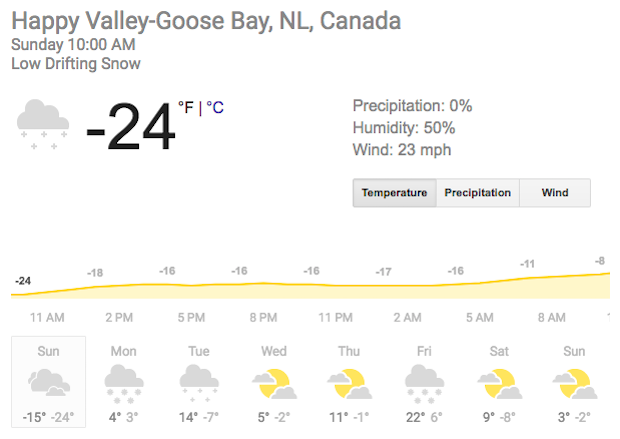 While the initial diversion was due to a medical emergency, they then started having issues with one of the plane's doors, and as a result haven't been able to depart.
Even if the plane didn't have that issue, this would have been a tricky situation. Pilots and flight attendants have maximum hours they can work, and at this point they would have exceeded the limit if they continued to Hong Kong. However, presumably they could have returned to Newark or another major airport, but like I said above, the plane isn't able to fly.
United is currently sending a "rescue" flight to Goose Bay, with a crew and mechanics. A 777-200 is currently enroute from Newark — UA2758 — and it's scheduled to arrive in about 90 minutes, at 12PM in Goose Bay (11AM ET). That flight is just under 1,100 miles.
I'll be curious to see where United flies passengers from there. I'm guessing the plan is to fly everyone back to Newark, in which case it will have been a 24 hour flight to nowhere. I doubt they'd be able to continue to Hong Kong based on the new crew potentially timing out, but I could be mistaken. I imagine whatever they're going to do when the rescue plane gets there will take some time.
This is so incredibly bad. UA, this is the all time worst customer experience I have ever had. Shame on you. Stranded for 12 hours… pic.twitter.com/Q13vIW9ejF

— Rose Kazan (@KazanRose) January 20, 2019
Obviously the logistics here are really complicated.
Was anyone on yesterday's UA179 who can share a firsthand report of what happened?