Air India primarily uses Boeing 777s and 787s for their longhaul flights. Their 787s are reasonably decent, and feature fully flat business class seats in a 2-2-2 configuration.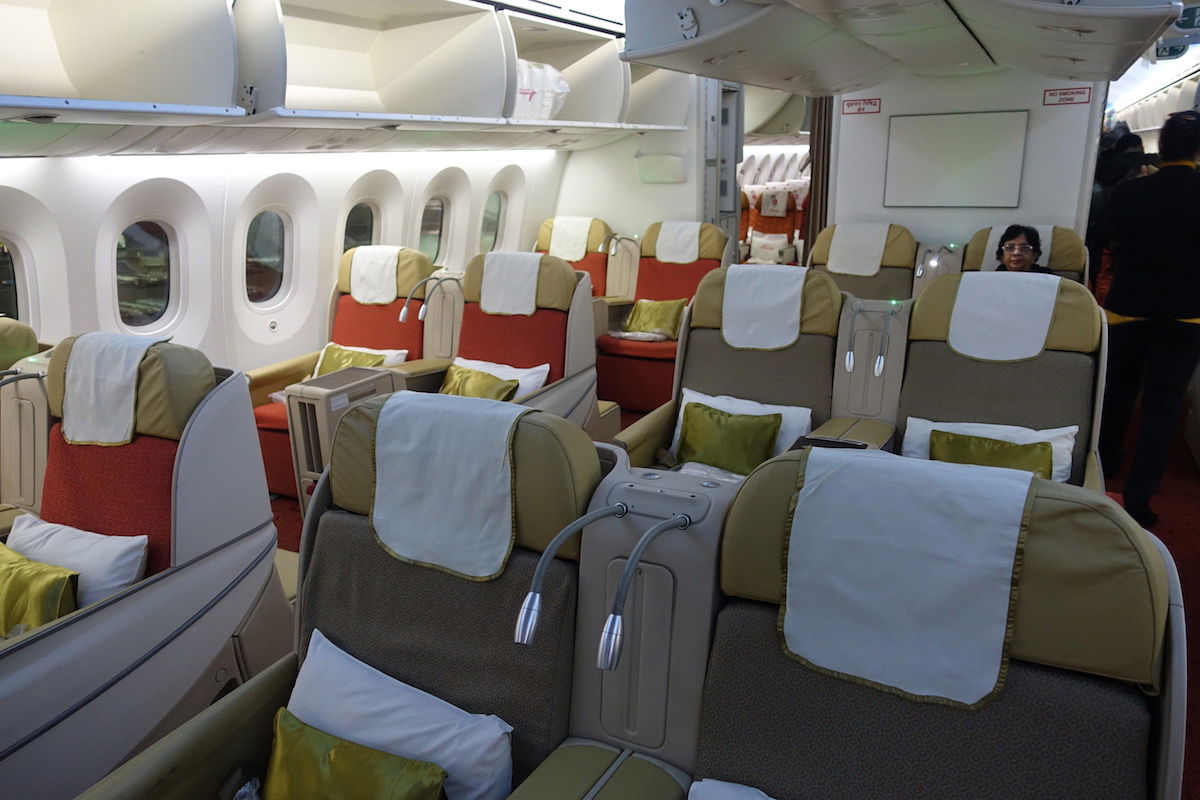 Air India's 787 business class
Their 777s, on the other hand, are more outdated. The planes feature an ancient first class cabin, and business class seats are in a 2-3-2 configuration. The 777-200LR has angled seats in business class, while the 777-300ER has fully flat seats in business class.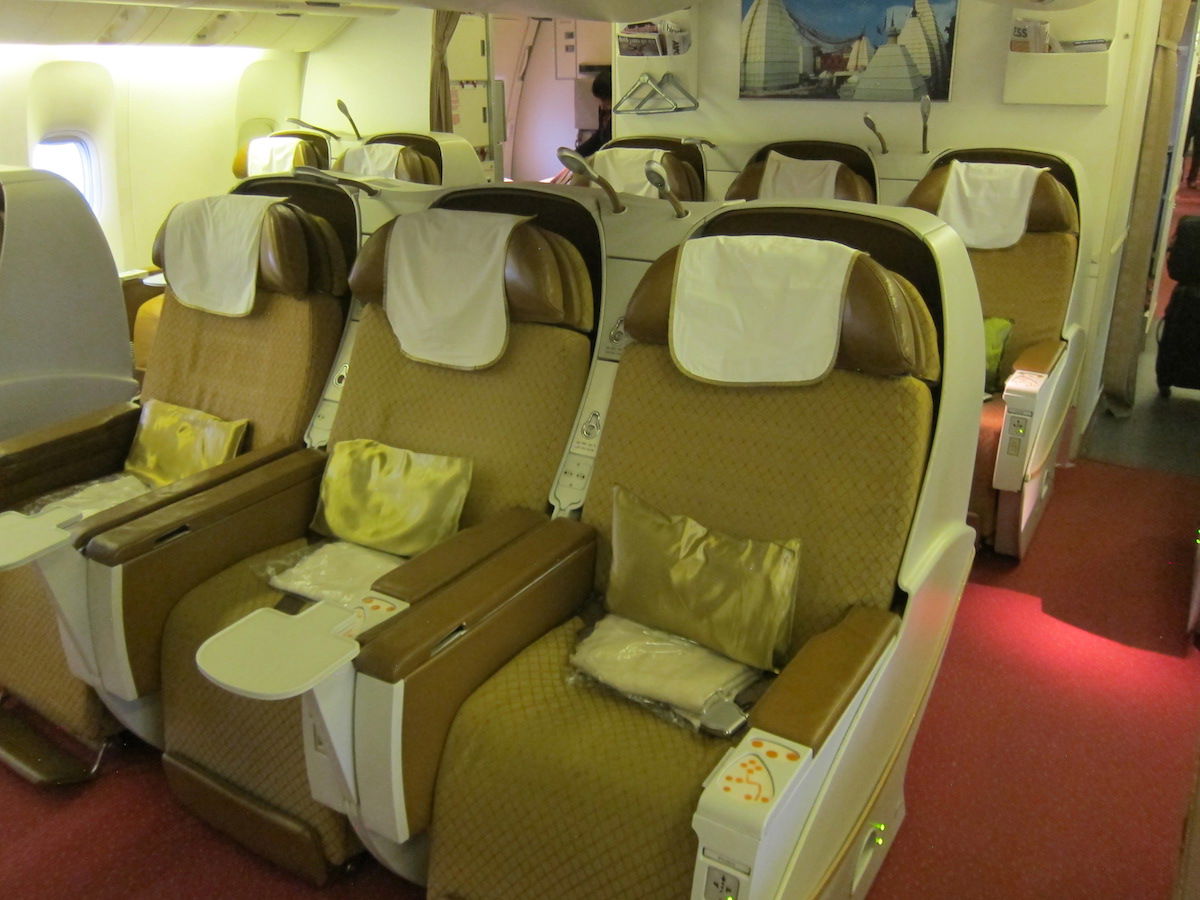 Air India's 777 business class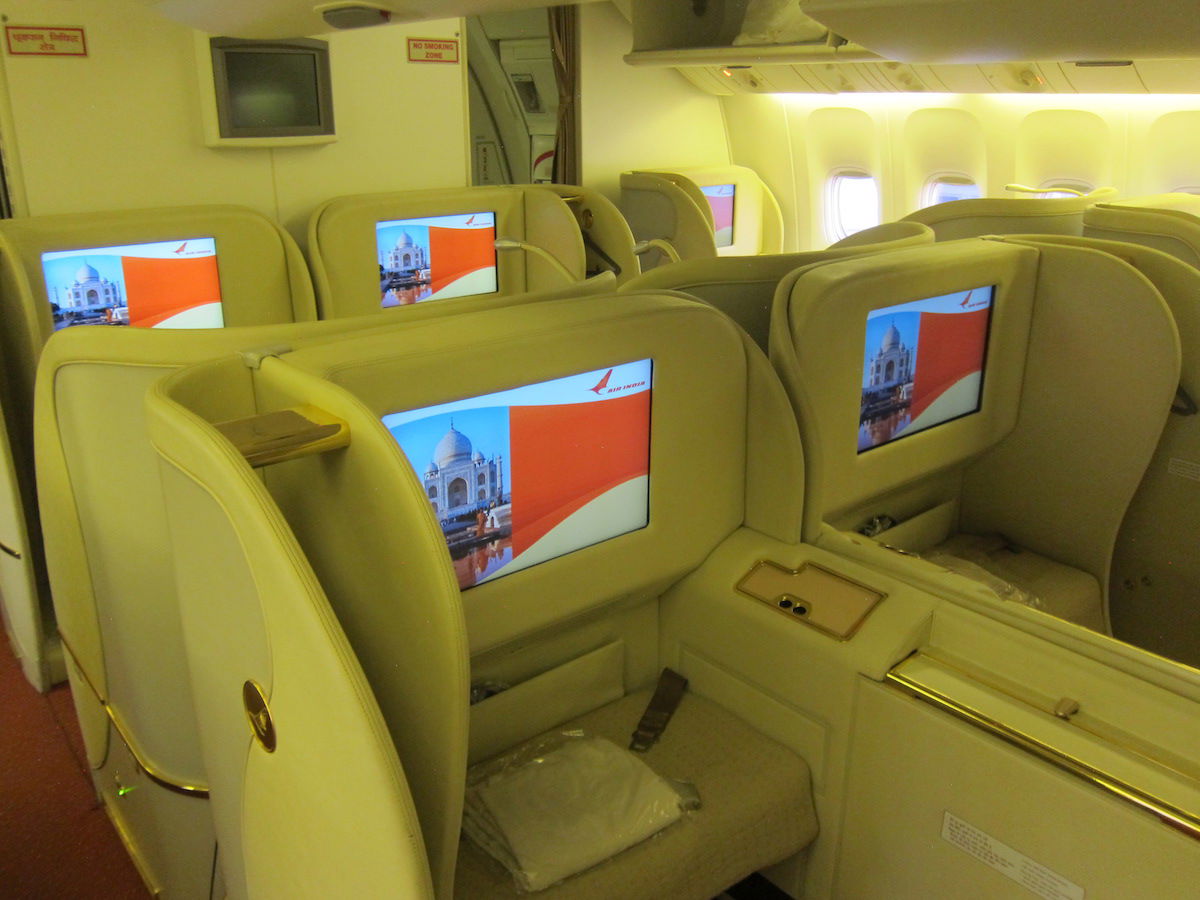 Air India's 777 first class
While Air India has taken delivery of all the 787s they have on order, the airline still has three Boeing 777-300ERs on order. They're taking delivery of their third to last 777 right now, and they just shared pictures on social media of the new plane. Here's a picture they shared of the plane's exterior (the plane is called "Punjab," and has the registration VT-ALV):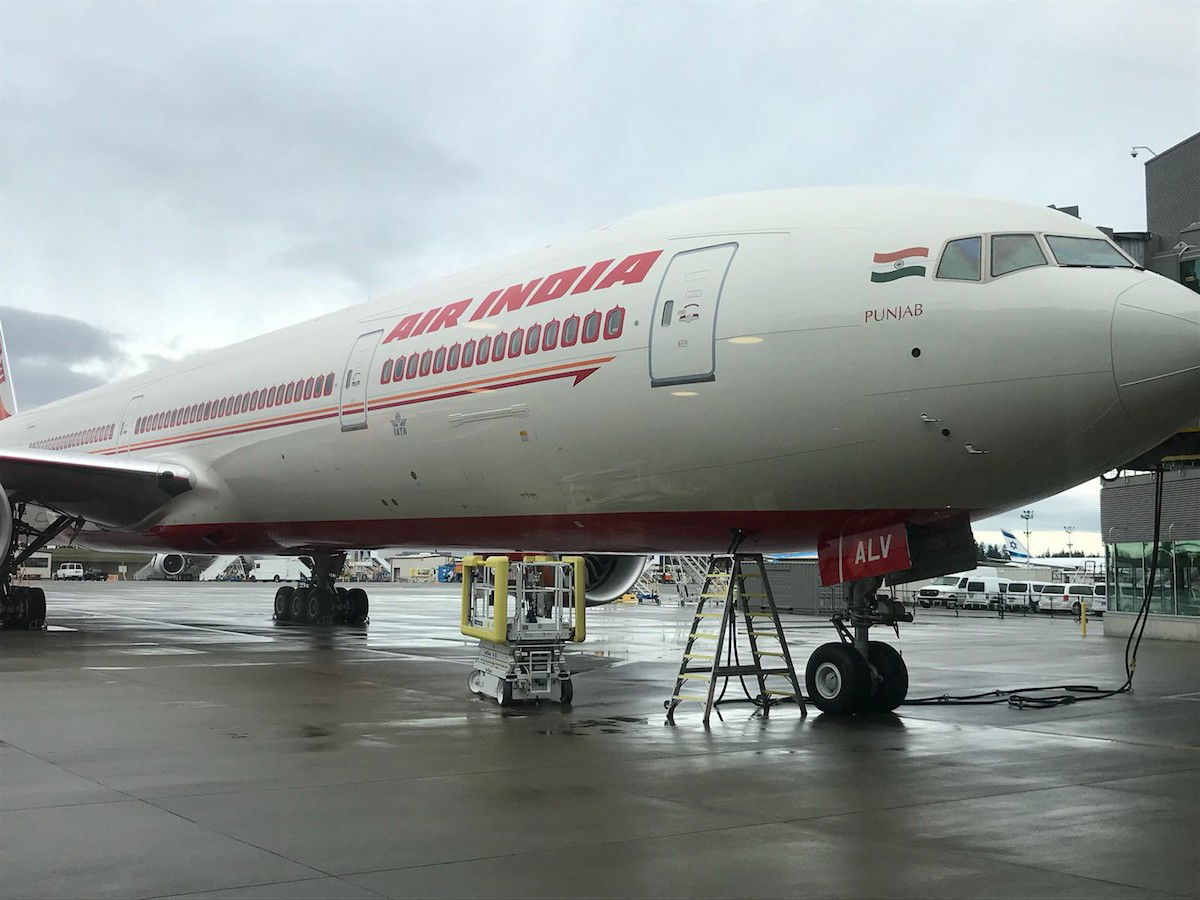 What's exciting about the new 777-300ER is that it features a significantly better business class product than they have in the rest of their fleet, as you can see based on the pictures: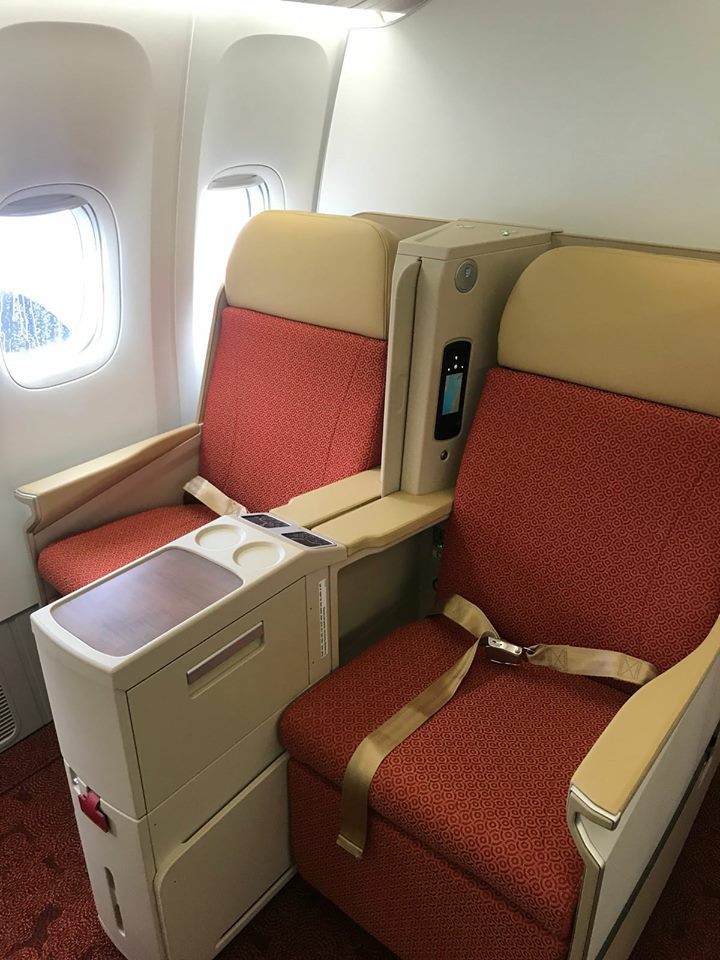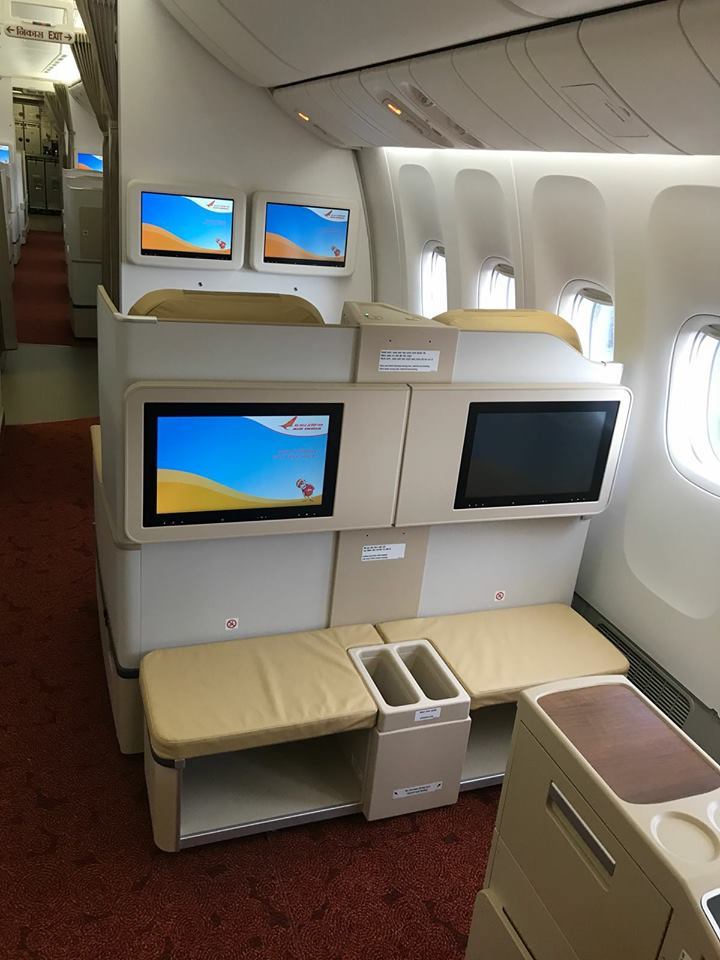 Economy continues to be in a generous 3-3-3 layout, which is rare nowadays for a 777: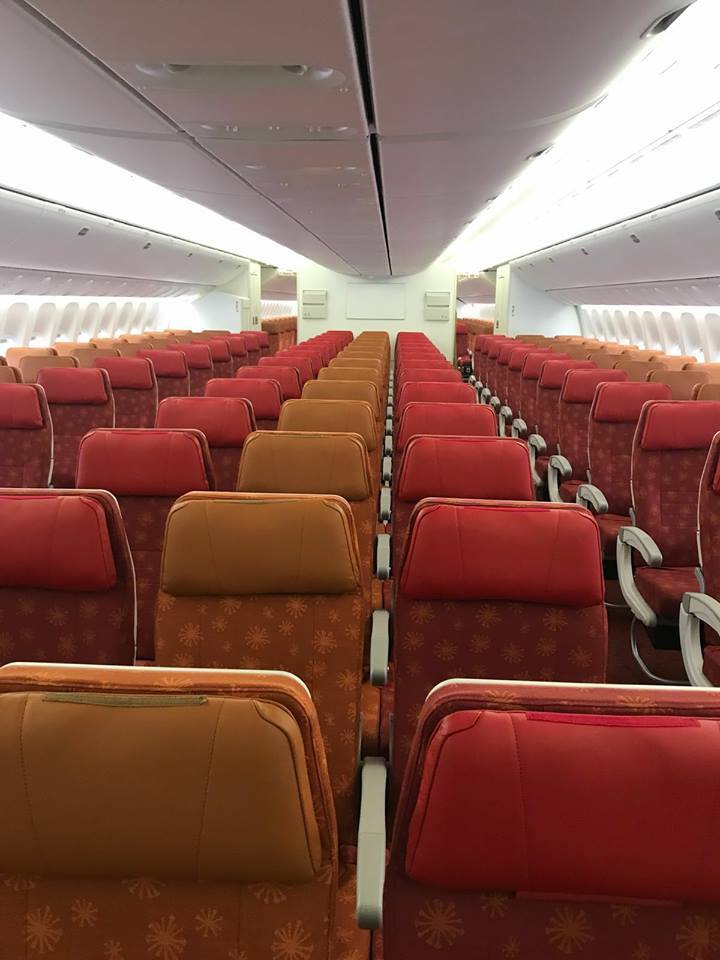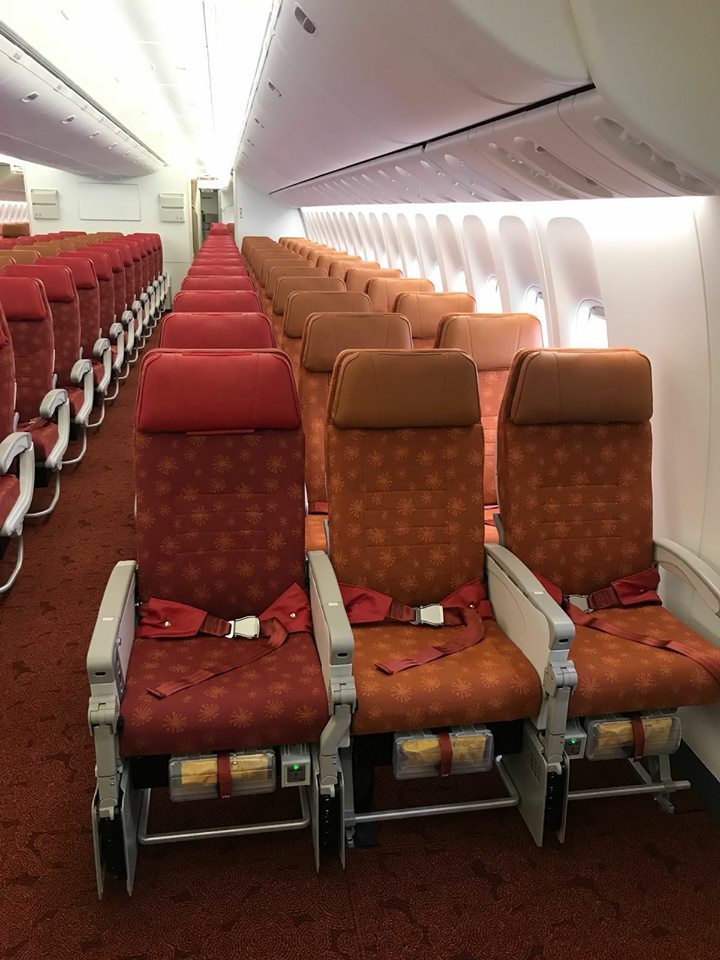 Of course my initial reaction was "wow, this plane actually looks pleasant to fly in. When will it be in service?"
Well, there's some bad news on this front. Two of Air India's newest 777s will be used as "Air India One," which is the plane used by the President, Vice President, and Prime Minister. Presently they use some outdated 747-400s for this purpose (Daniel reviewed an Air India 747 a while back), but they're retiring those as soon as these 777s are in service.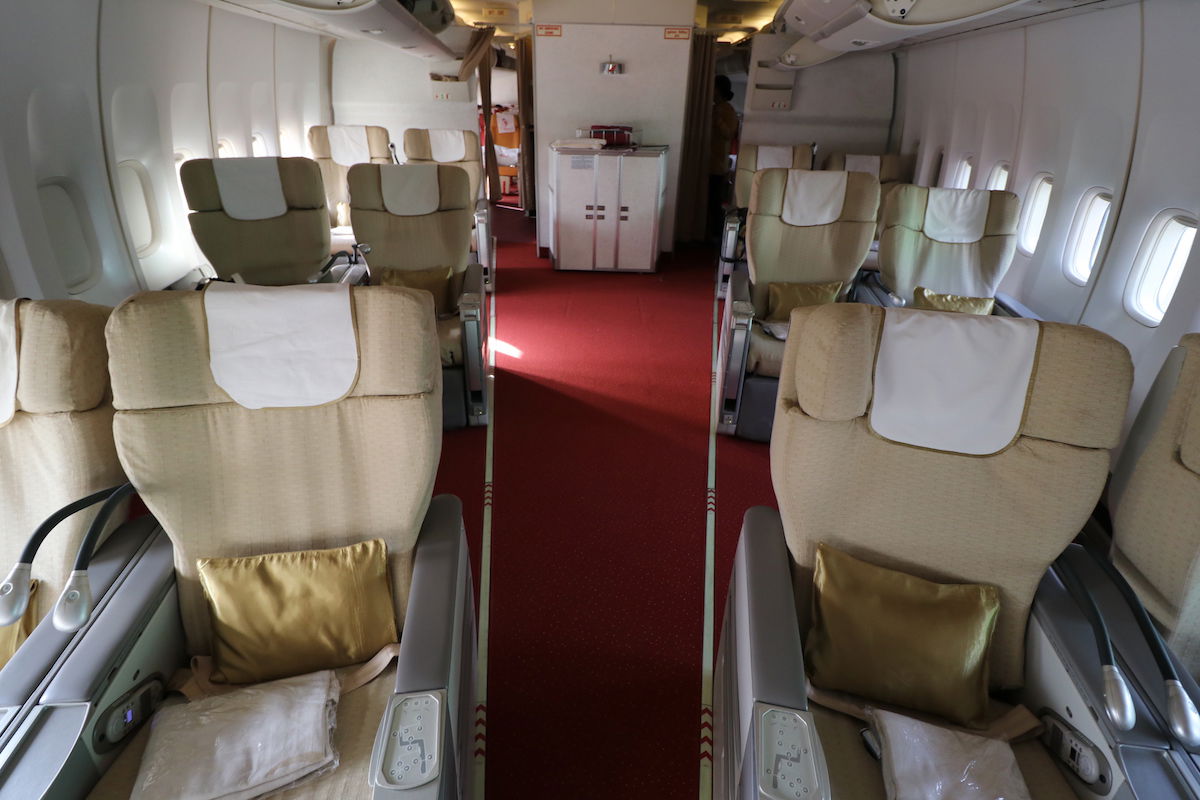 Air India's 747 first class
These 777s aren't anywhere close to even being used as Air India One, though. The new plane just completed the 14 hour flight from Paine Field to Delhi, where it will be for some Republic Day celebrations, and then it will return to the US for major modifications, including them reconfiguring the interior, installing anti-missile systems, etc.
It's sad to me that Air India's brand new 777 has a better interior than the other planes, even though they're about to make major modifications to it. It's likely that this plane won't be in service until the second half of the year. It's my understanding that two of the new 777s will be used as "Air India One," so hopefully one of the 777s will be in service as part of Air India's commercial fleet within the next year or so, with this interior. Or who knows, given Air India's record, maybe they'll just use the plane for parts.