The TWA Hotel JFK opened this spring, and is a dream come true for any aviation geek. I reviewed my mixed experience at the TWA Hotel a couple of weeks ago.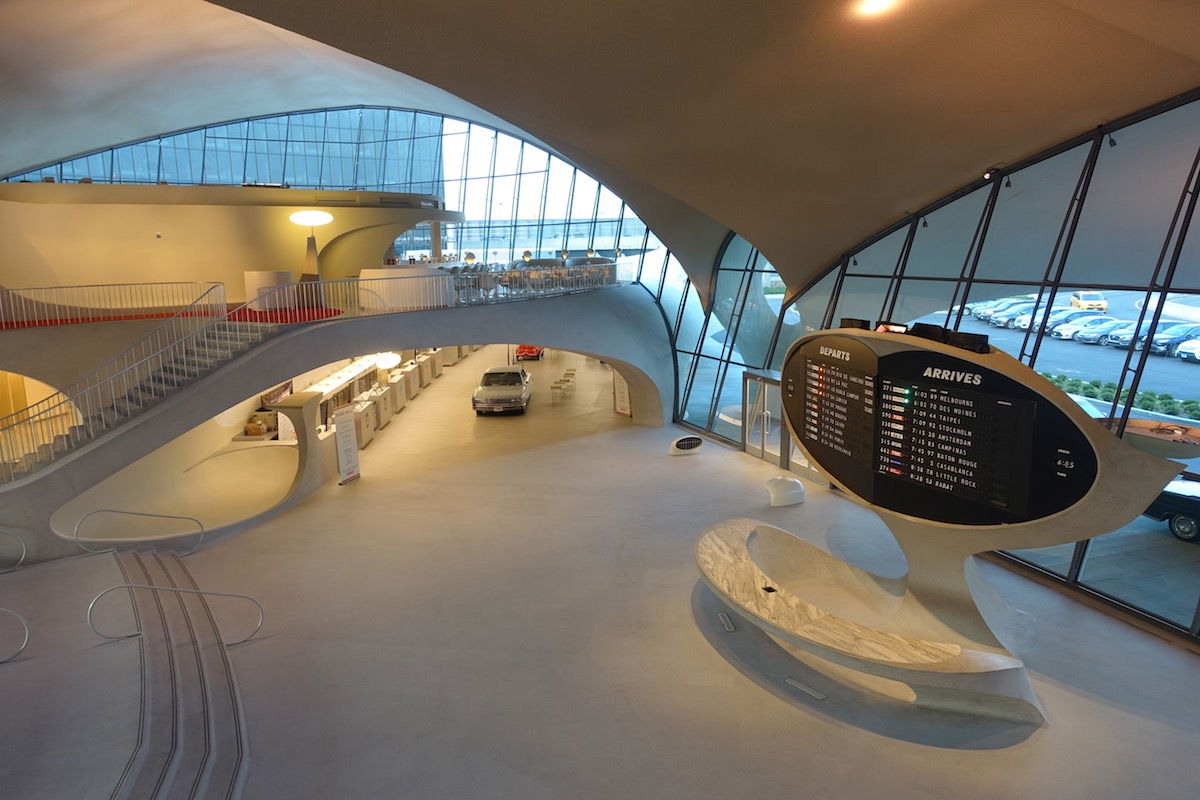 The hotel absolutely blew me away in terms of the design. Wow, wow, wow. I can't even imagine how much money they spent turning this into an aviation geek's paradise. However, there were also aspects of the service and some policies that didn't make much sense to me.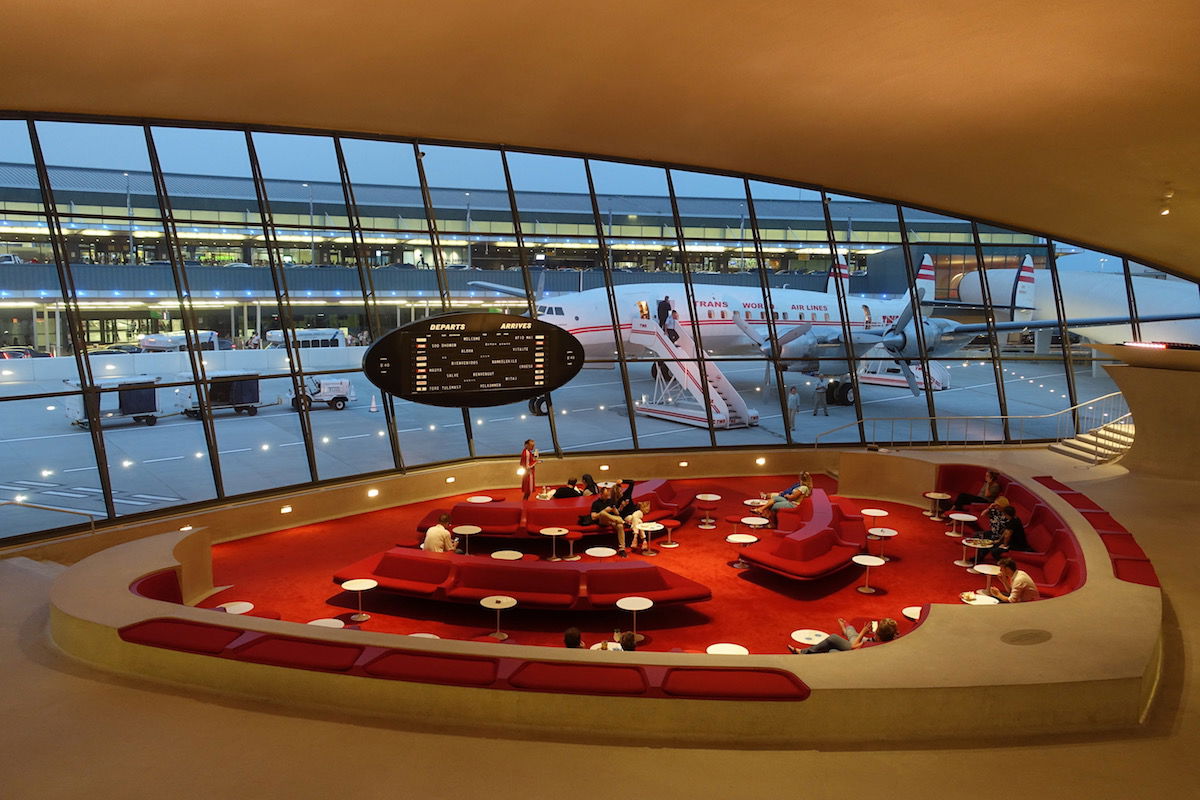 As I noted in my review, this hotel is most definitely changing at what US airport I'd try to overnight. But beyond that, this hotel might even impact at which airport I'd try to connect:
The TWA Hotel JFK has day rooms available
You don't even really need a day room, though; anyone can hang out in the lobby, and non-guests can make reservations at all of their food & beverage outlets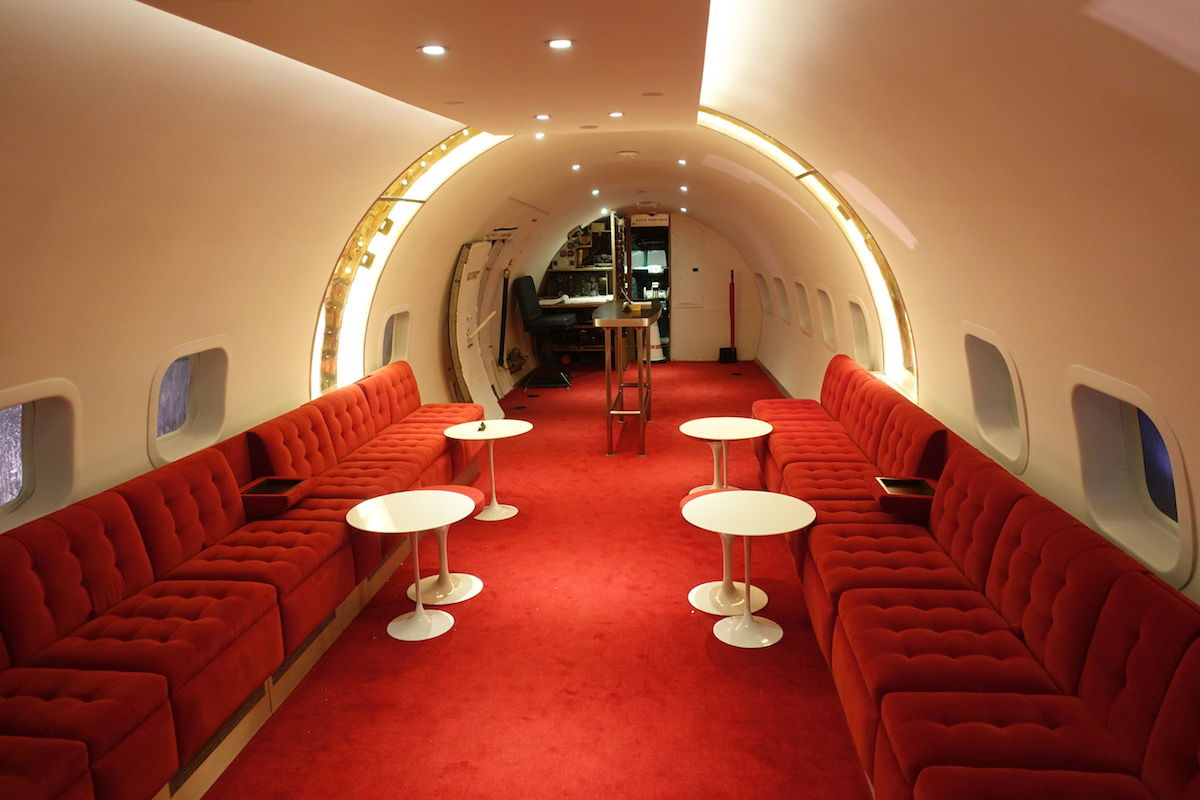 One of the coolest aspects of the TWA Hotel is the rooftop pool & bar. This outdoor space has a pool, as well as a restaurant and bar.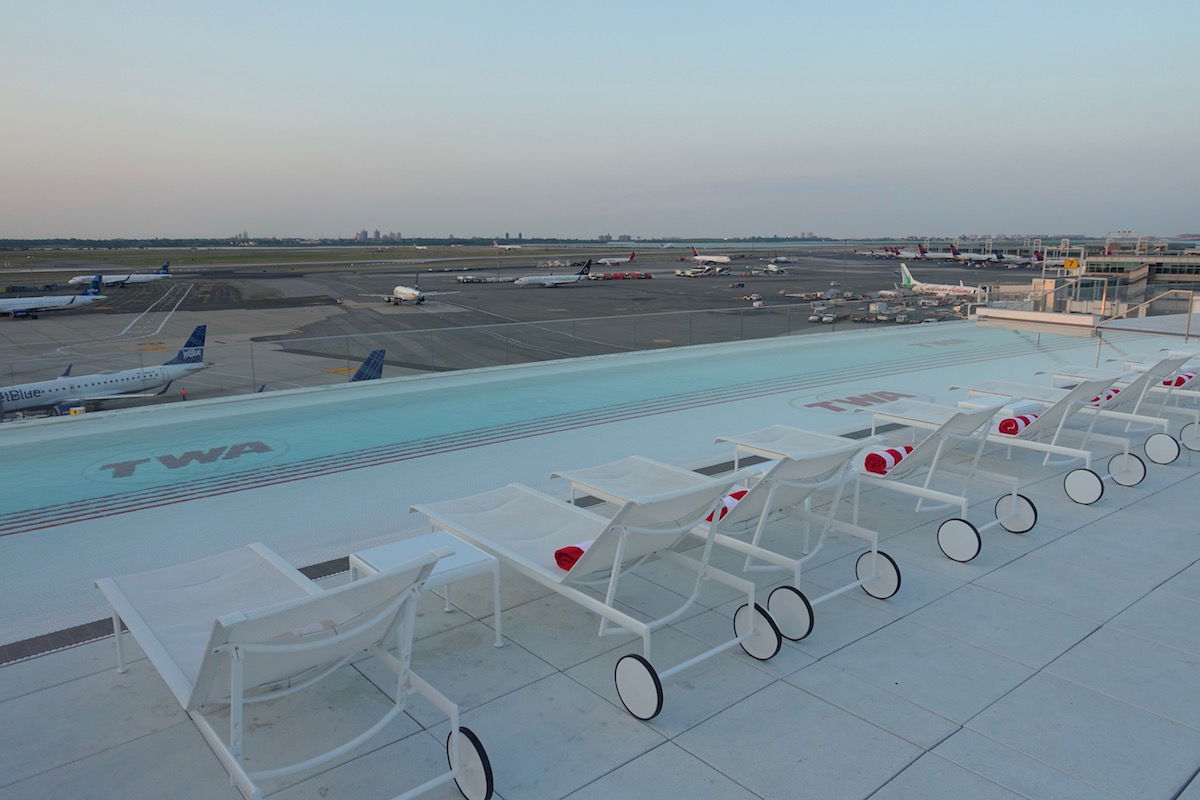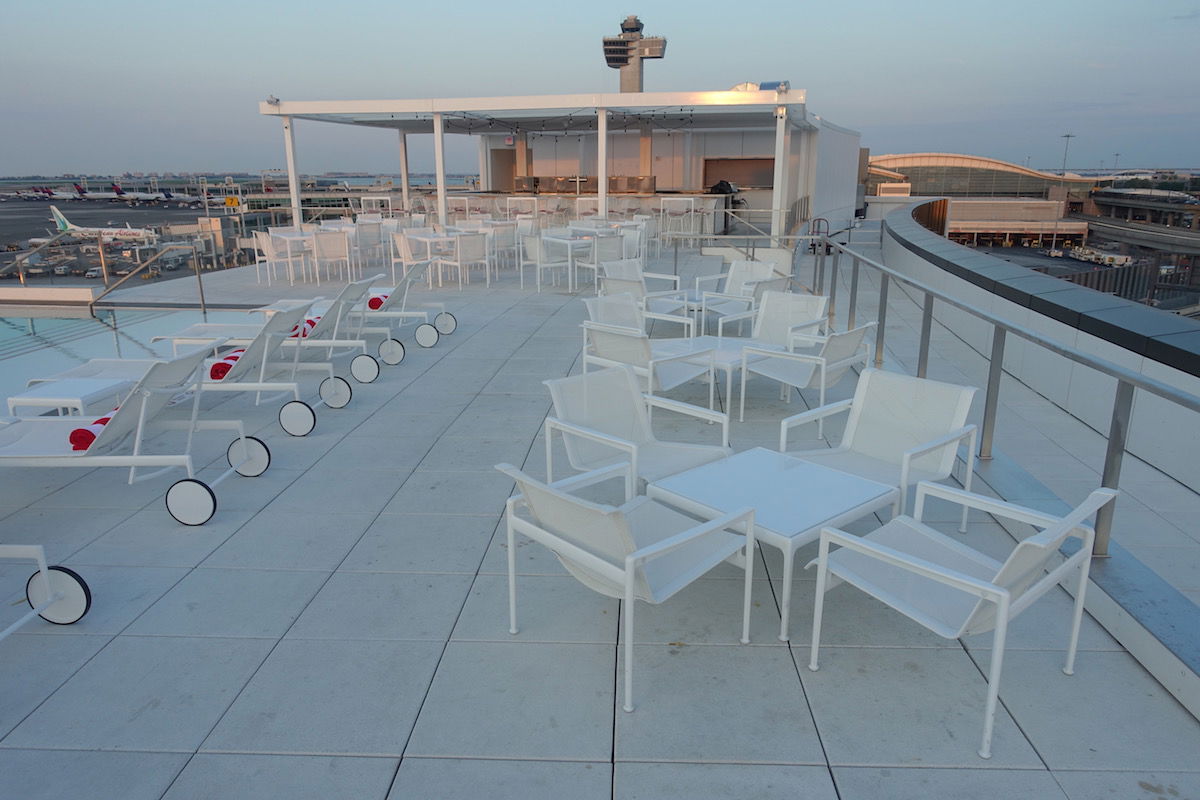 While the setup in general is nice, what makes this so special is the plane spotting, as you have a direct view of Terminals 4 & 5.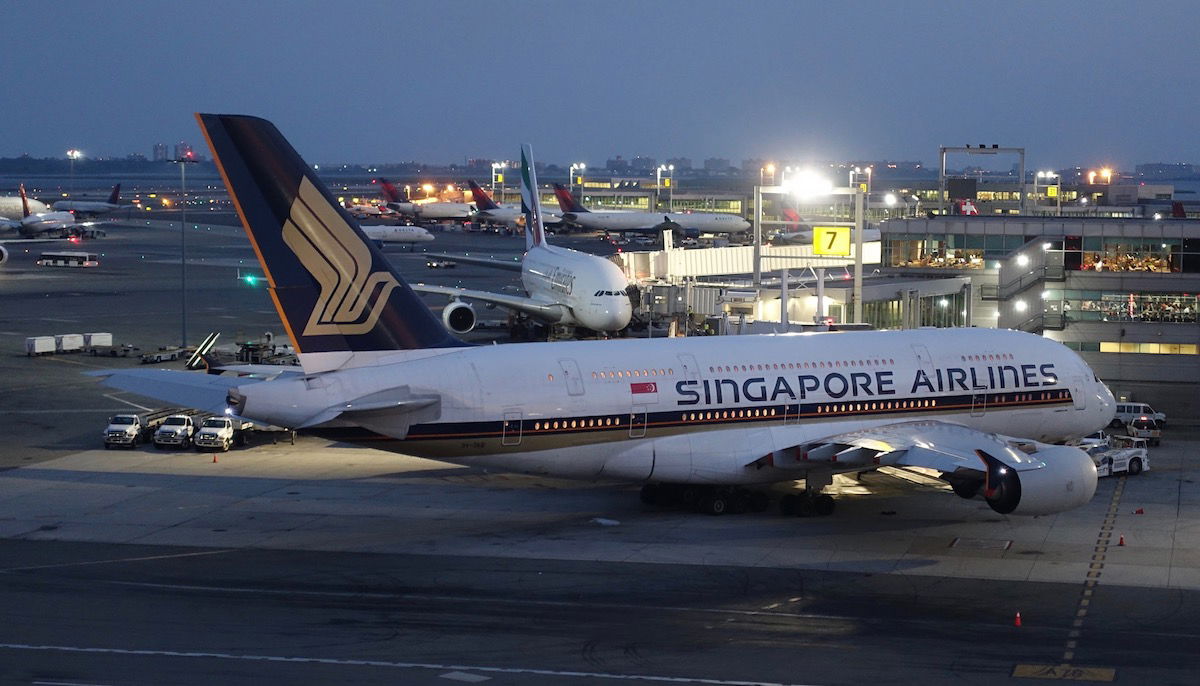 Up until now the observation deck has been open to the public. Frankly I'm a bit surprised that has been their policy. Not only could non-guests make reservations for the bar up there, but anyone could just walk up there and plane spot.
The policy is surprising, and I definitely noticed it "in action" while having food & drinks here. I saw people bringing outside food and drinks and sitting down at one of the bar's tables.
Well, it looks like the TWA Hotel is now limiting access to the observation deck, per a policy change in the past couple of days. As before, hotel guests have unlimited access to the pool and observation deck.
However, for non-hotel guests:
You can make a reservation at The Pool Bar, but there's a $50 per person minimum for food and beverages, plus a 20% gratuity
You can purchase a day pass to swim in the pool between 11AM and 11PM; the cost for anyone over two years of age is $25 per person on weekdays, and $50 per person on weekends
Bottom line
The TWA Hotel has changed their policy when it comes to observation & pool deck access.
Previously all non-guests could go to the rooftop for free and/or make a reservation for free. Now there's a $50 per person minimum for food & beverages, or otherwise you can swim for $25-50. You can't just go to the rooftop without a reservation or pass anymore.
The only positive here is that I don't believe non-guests were previously supposed to swim, while now they can. Then again, since anyone can access the rooftop, I do wonder how they previously prevented non-guests from swimming.
What do you make of this TWA Hotel policy change?
(Tip of the hat to Joseph)