Turkish Airlines has been expanding like crazy the past few years, in particular with their North America service. They have a nice business class product on much of their fleet, with an onboard chef offering DO & CO catering, and they have a gorgeous lounge in Istanbul.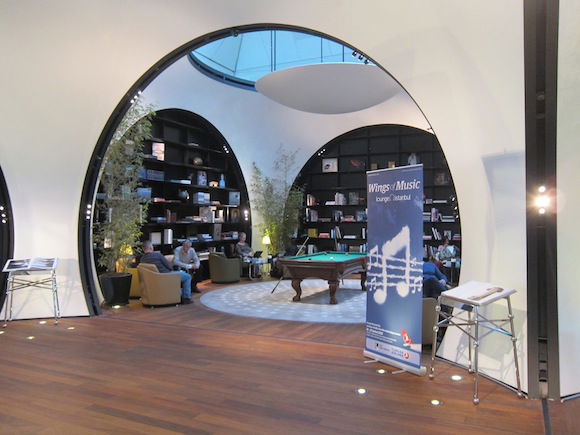 Turkish lounge Istanbul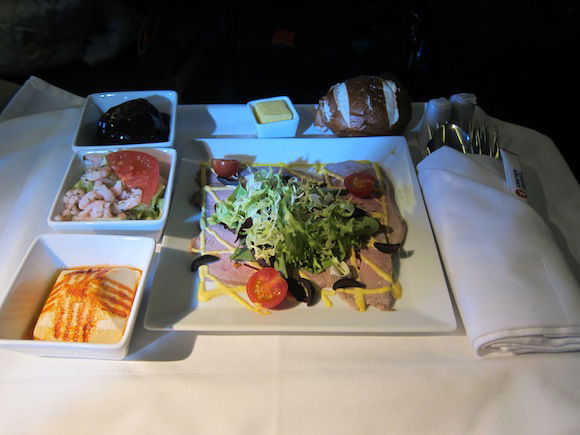 Turkish DO & CO catering
For that matter they're also fairly generous about releasing award space, so are a great option for redeeming Star Alliance miles. There are two questions I get asked often about Turkish Airlines, which I figured I'd address here:
Which Turkish Airlines planes feature their new longhaul business class?
The answer is actually pretty straightforward as of now. All of Turkish's Boeing 777-300ER and Airbus A330-300 aircraft feature the new fully flat business class product, while their A330-200 and A340-300 aircraft feature the old, angled business class product.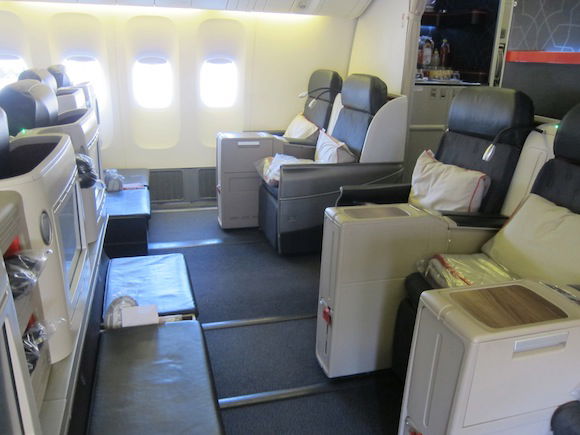 Turkish Airlines new business class
Identifying the 777 should be quite easy, since all of Turkish's 777s feature the same business class configuration.
It should also generally be easy to tell the difference between the A330-300 and A330-200 based on how the aircraft is designated. The A330-300 is usually designated as "A333," while the A330-200 is usually designated as "A330" or "A332." But just to be sure you can always compare the seatmaps.
The A330-300 with the new business class product has five rows: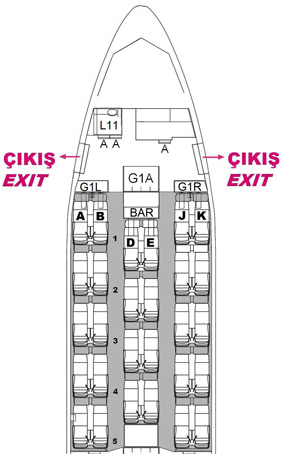 While the A330-200 with the old business class product has just four rows: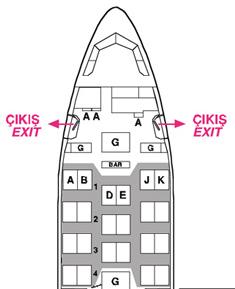 For what it's worth, most flights to the US are operated by 777-300ERs or A330-300s, though sometimes they do put A330-200s and A340-300s to the US. Turkish is also notorious for last minute equipment swaps, so it's not unusual to see them swap an A330-300 for an A330-200 or A340-300, or vice versa. As a reminder, Turkish's North American gateway cities include Chicago, Houston, Los Angeles, New York, Toronto, Washington, and as of next May, Boston.
Which Turkish Airlines planes have onboard Wi-Fi?
Presently most (though not all) of Turkish's 777-300ERs have onboard Wi-Fi. There's no way to know in advance if your 777-300ER is one of the ones scheduled to have it or not. For those planes that do have it, Wi-Fi is complimentary for all passengers, so expect it to be extremely slow.
The Turkish Airlines Airbus fleet (A330-200, A330-300, and A340-300) don't have Wi-Fi yet.
Hopefully that clears up a couple of common questions about Turkish!