Turkish Airlines is an airline that's really growing on me. I used to think they were good, but I think at this point their overall business class experience is on my top five list, and that's even before they introduce their new business class seats.
Why do I like them so much? Because their soft product is just so good. Let me share my recent experience flying them from Zagreb to Istanbul on an A321, a flight that was 1h40min long.
First the bad news, as I got quite unlucky. A majority of Turkish Airlines' short haul aircraft feature a "proper" business class, similar to what you'll find in domestic first class within the US. That means the seats are wider and there's a lot more legroom, which is so much better than the business class you'll find on many airlines within Europe, where you just get an economy seat with a blocked middle.
Turkish has a limited number of narrowbody Airbus and Boeing aircraft that feature a more typical intra-Europe configuration. Last minute my flight got swapped from a plane with "proper" business class seats to one with the typical intra-Europe business class.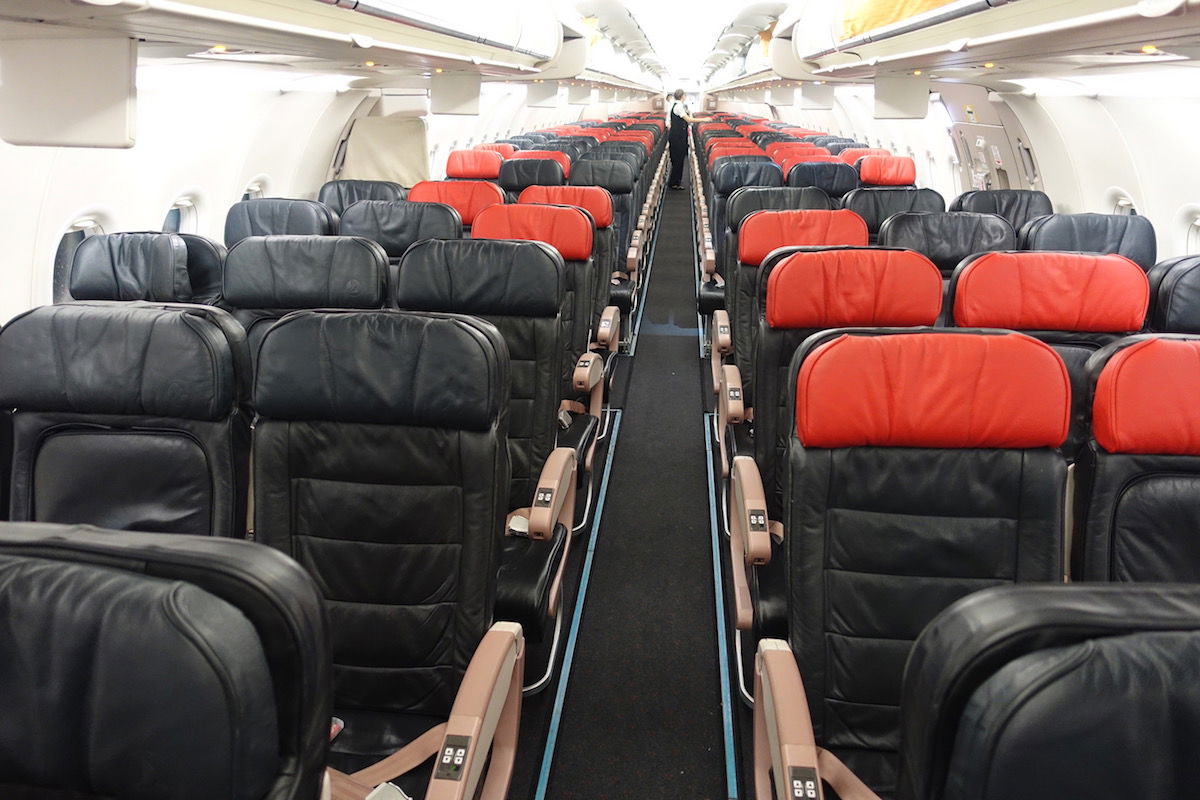 Despite that, the flight was spectacular.
There were three rows of business class.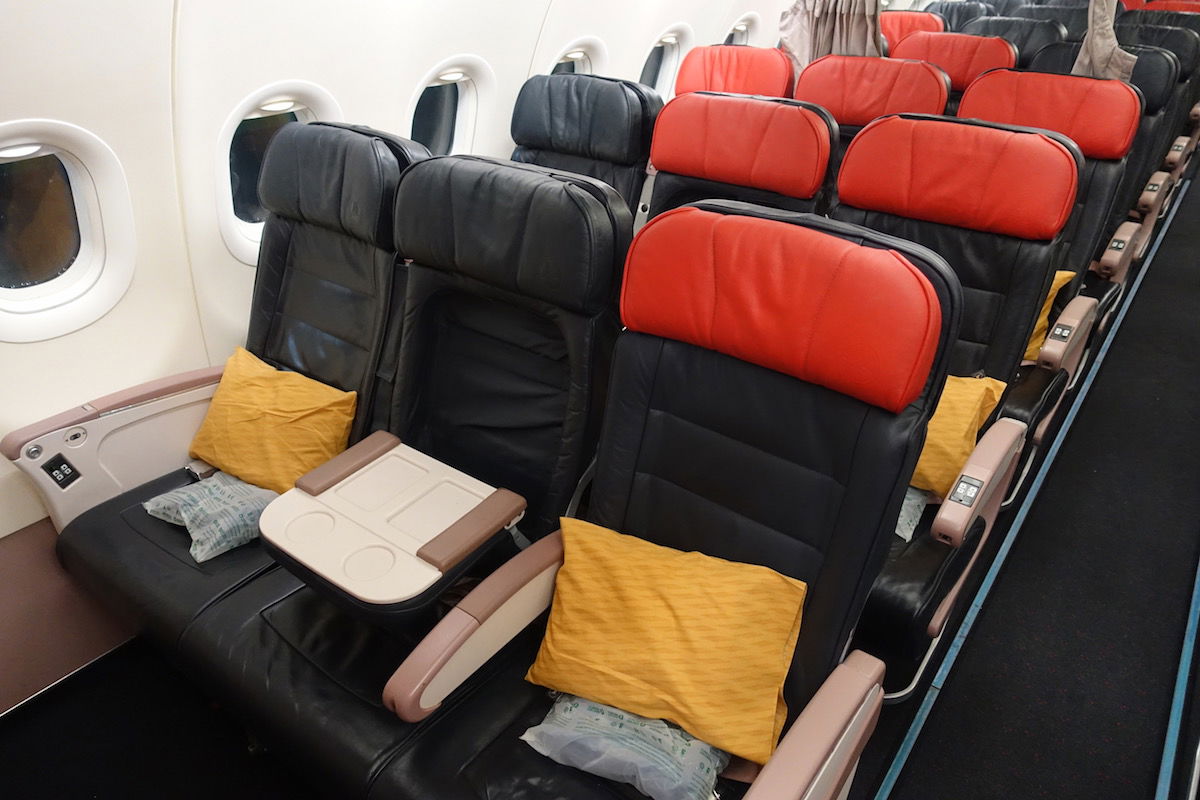 Legroom was noticeably better than on some other airlines, and each seat even had a footrest.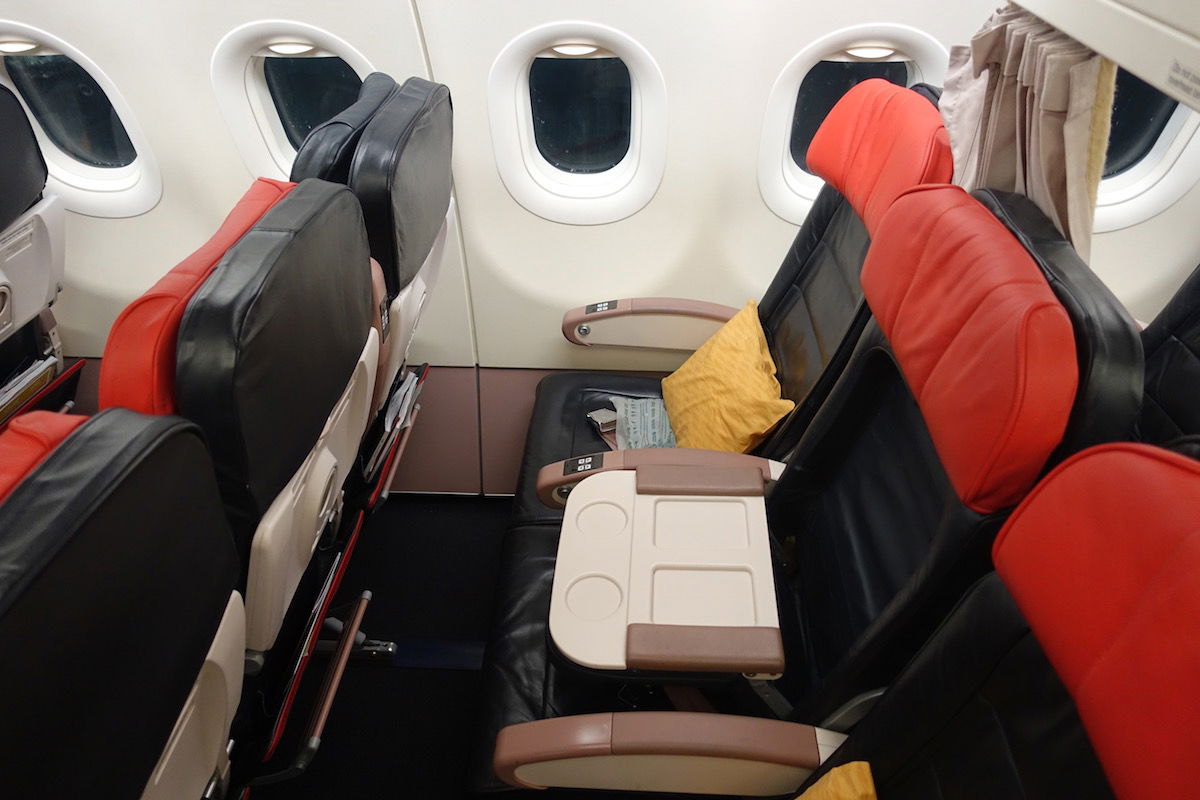 Many airlines within Europe don't even offer pillows and blankets, while Turkish had one at each seat.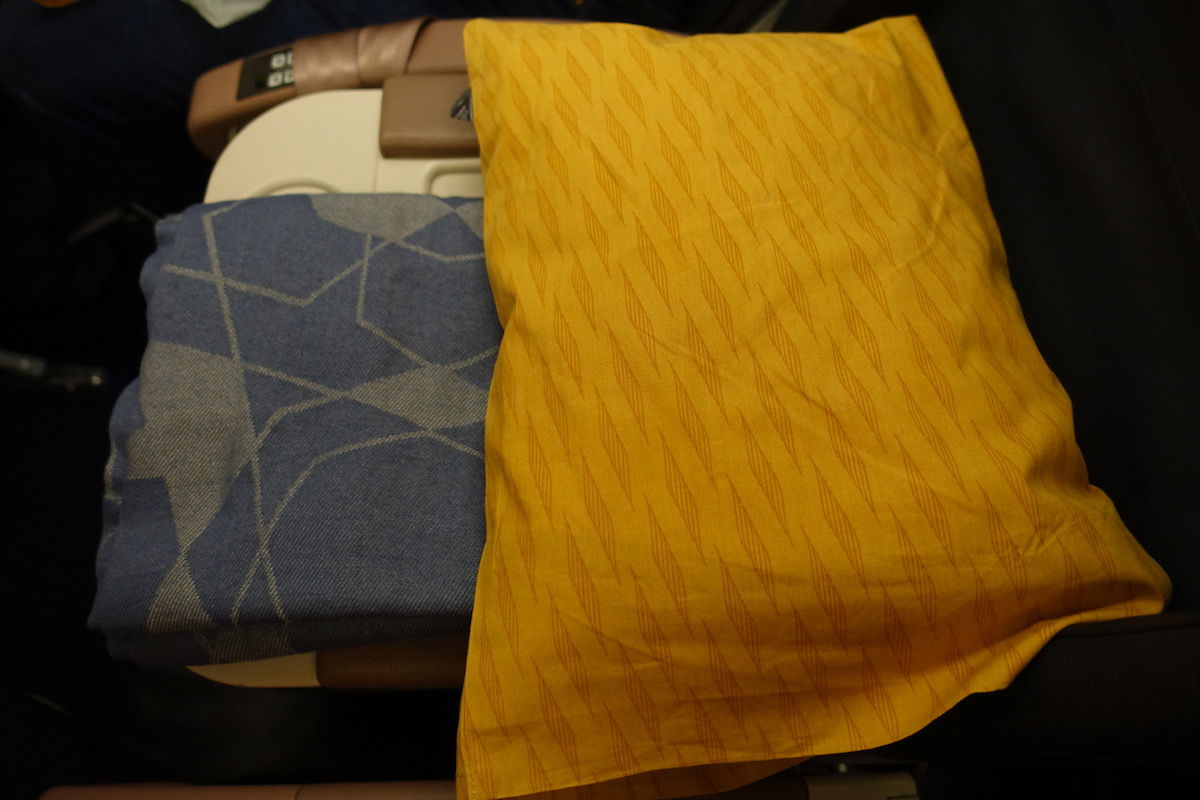 There were a selection of pre-departure drinks (fresh orange, lemon mint, or fresh raspberry), along with hazelnuts.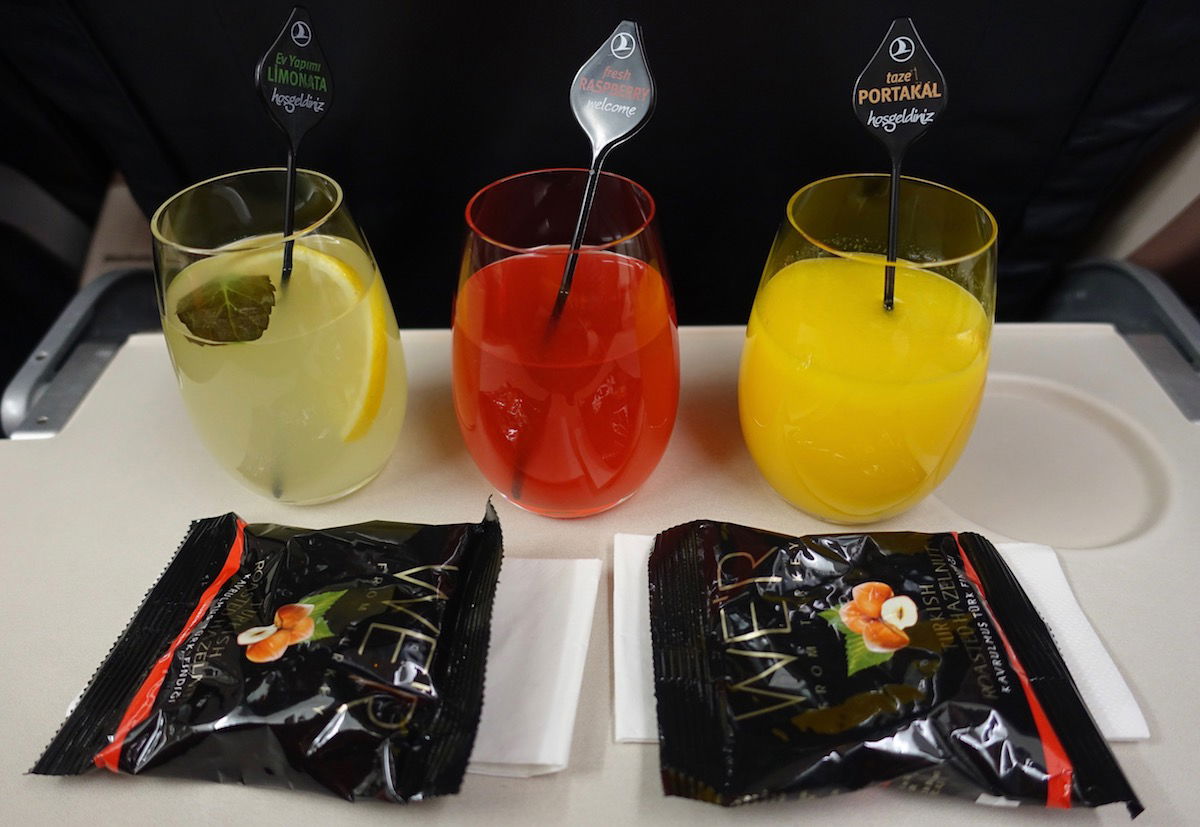 There were printed menus, and an incredible dinner service.
The first tray had a Turkish mezze, hummus and tabbouleh, a cheese plate, and an oven baked rice pudding, in addition to a selection from the breadbasket.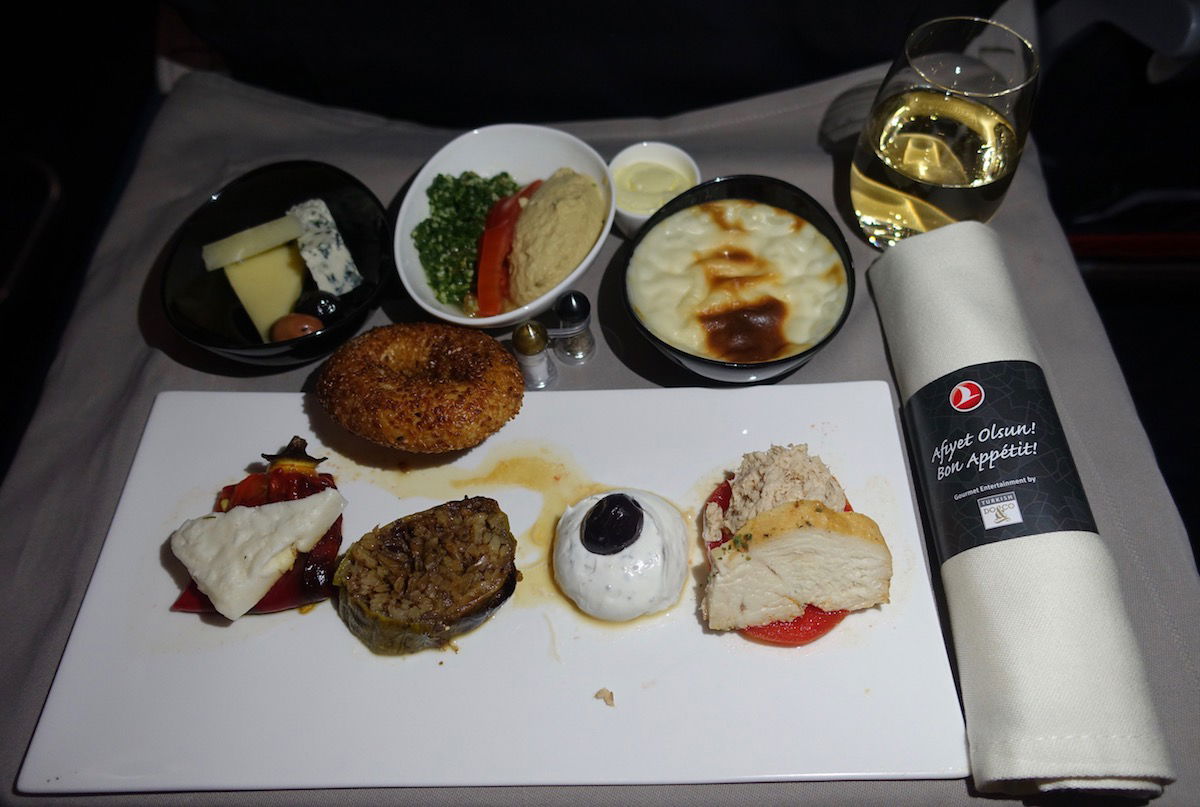 Next up a cart was rolled down the aisle with a choice of main courses, all of which were displayed on a trolley. I selected the grilled swordfish brochette. While the presentation wasn't amazing, it tasted great.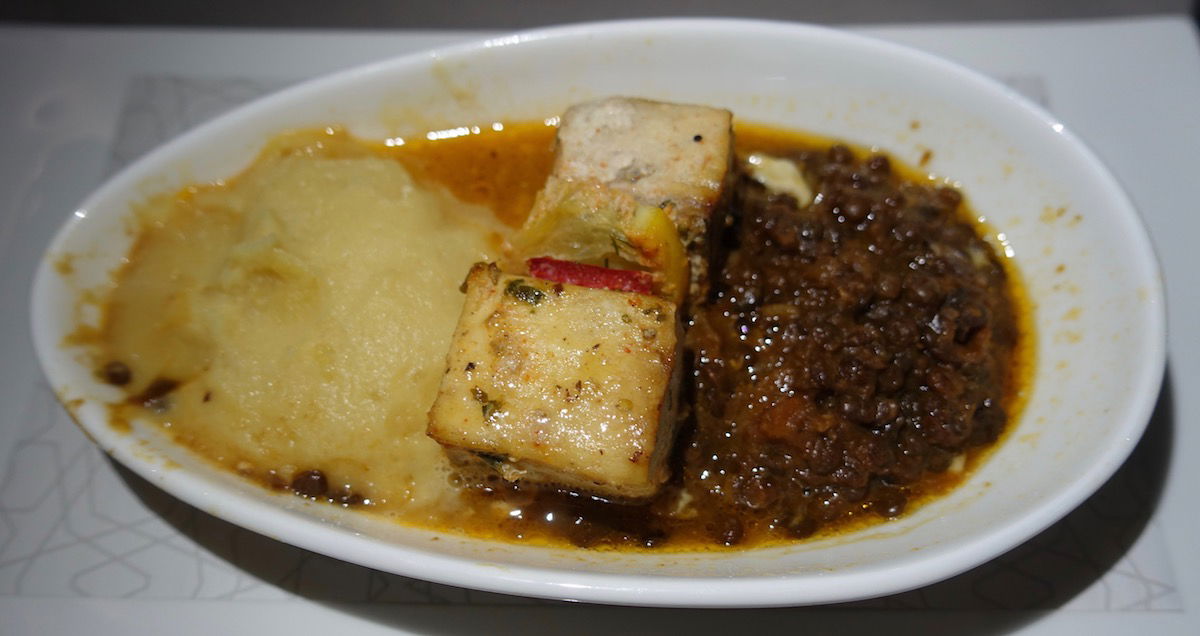 Then they rolled a trolley down the aisle with liqueurs, coffee, tea, etc. Oddly they served nuts with that…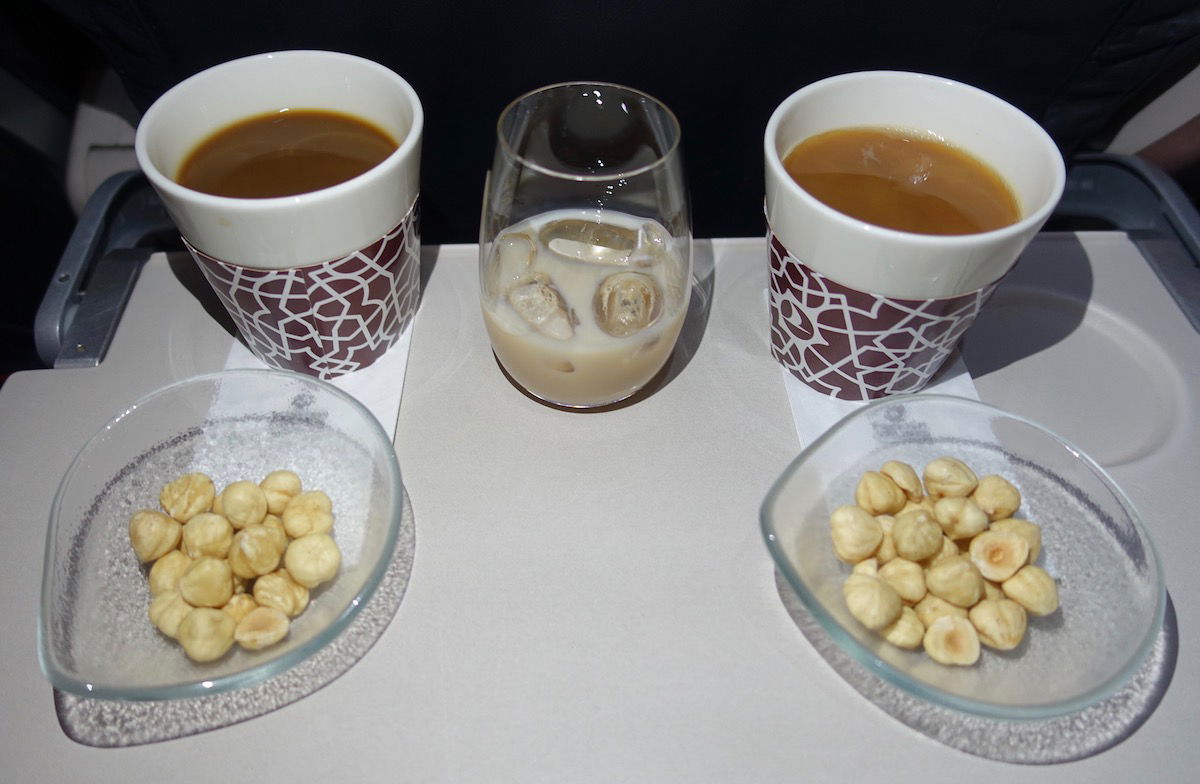 There were two crew working business class — the cabin chief and a flight attendant — and both were fabulously friendly. Turkish Airlines offers some of the best authentic hospitality of any airline, in my opinion.
That's to say that flight attendants don't seem like they're reading off a script, but rather interact with passengers in a way that seems genuinely hospitable. Both flight attendants were great.
Even the lavatory had incredible attention to detail. There were Molton Brown toiletries, and both times I visited the lavatory there was a fresh toilet cover, and the toilet paper was folded into triangles.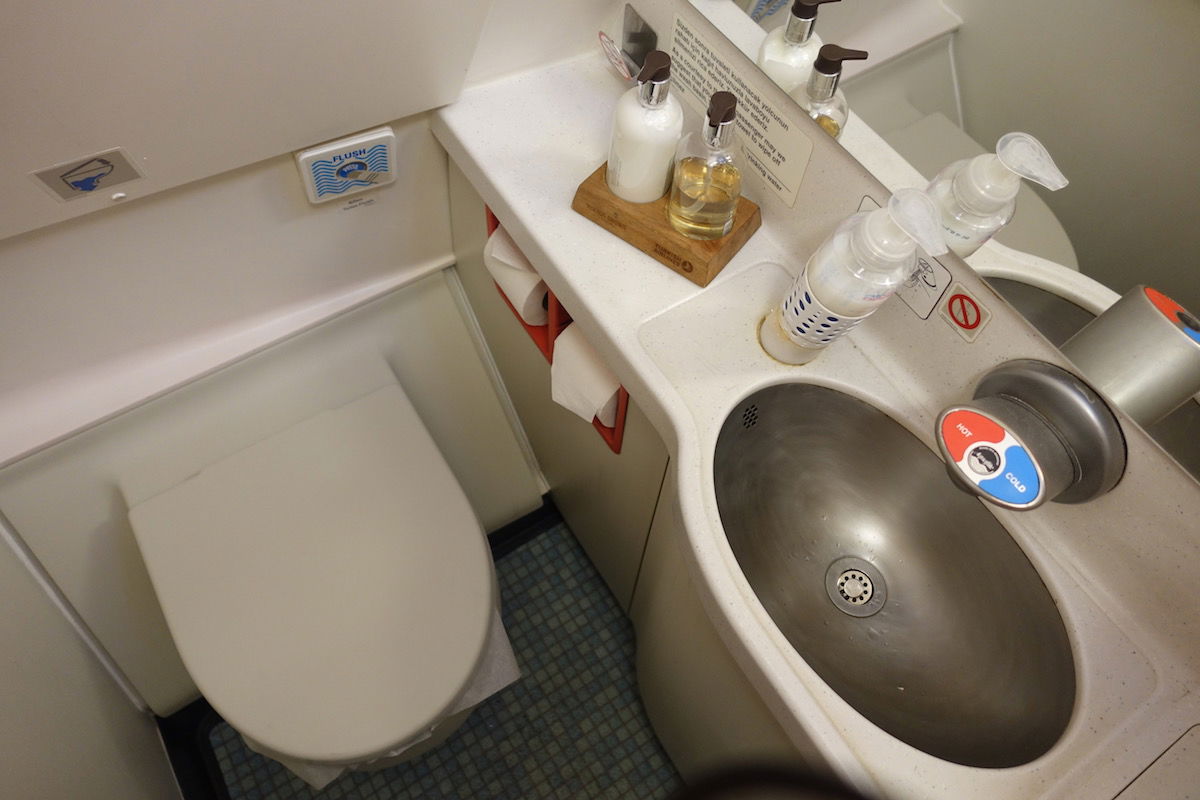 While I have a lot of concerns about the new Istanbul Airport, I do appreciate that Turkish also consistently offers separate buses to the terminal for business class passengers, which speeds things up.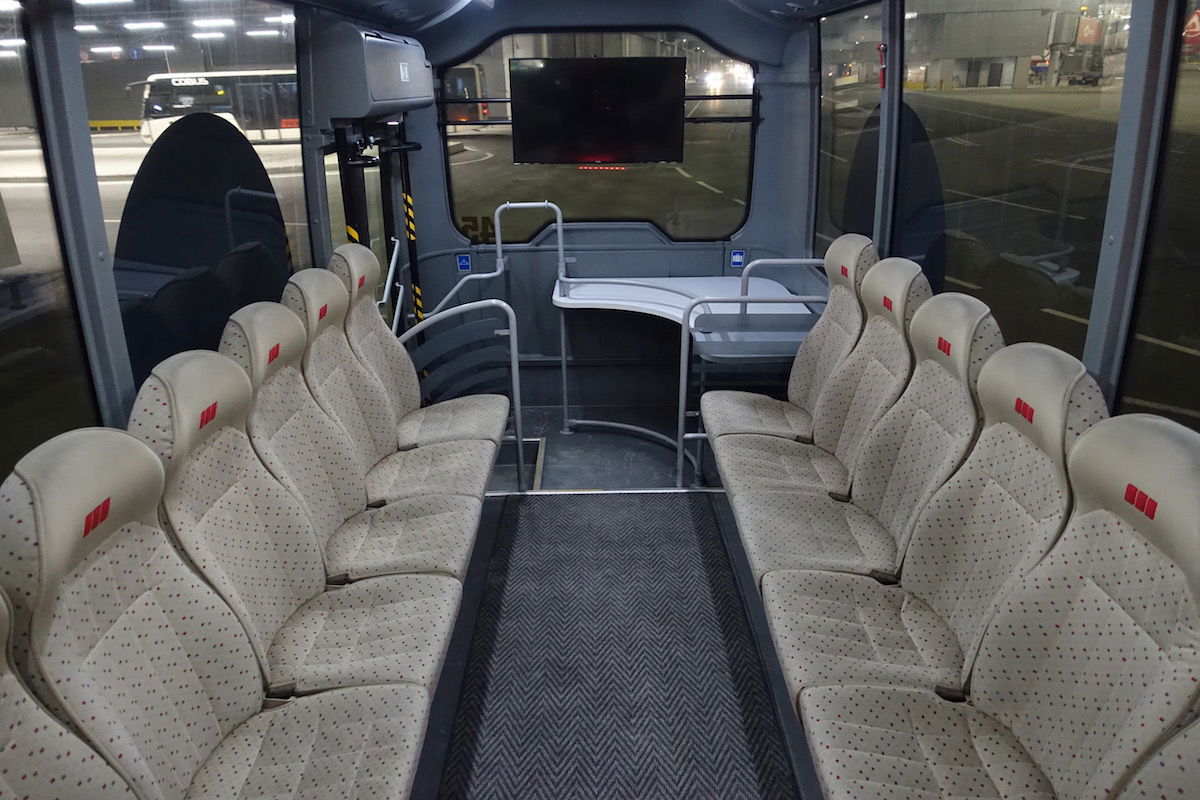 Bottom line
I literally got the worst business class seat that Turkish offers, and despite that, the experience was spectacular on this flight of under two hours. I actually think Turkish offers one of the two best short haul business class products in the world, along with Qatar Airways.
The airline also operates some two hour flights with widebody planes that feature flat beds, so imagine that hard product with this soft product.
Well done, Turkish, you truly offer a world class experience, in my opinion.
If you've flown Turkish business class on a short flight, what was your experience like?