POLITICO has the story of how the TSA wanted to introduce a program which would lead to passengers being screened on arrival rather than on departure at select airports. Obviously that sounds completely ridiculous on the surface. After all, what use is it to screen someone after they get off a plane?
But the idea is more creative than it sounds, and one of the rare attempts by the TSA to cut costs (after all, you have to leave room in your budget for randomizer apps which cost hundreds of thousands of dollars).
Here's the plan which was proposed, which has since been shot down, per POLITICO:
TSA's latest effort to make air travel more efficient would have let passengers board flights at some small airports without being screened for threats like guns or explosives. Supporters of the TSA plan say the risks would be limited: The smaller airports get relatively little air traffic, and the regional planes in question would be far smaller than the hijacked jumbo jets that crashed into the World Trade Center and the Pentagon on Sept. 11, 2001. But lawmakers criticized the idea as an invitation for terrorists to bring bombs or other weapons on board — something they called an unacceptable risk. They expressed astonishment that the TSA would even propose such a strategy.
This would have been rolled out at somewhere between six and 22 airports, like Klamath Falls, Oregon. An airline is willing to launch service there, but the TSA needs to set up screening, which they've refused to do up until this point. Obviously this solution would help with that.
The idea was quickly shot down by congress, so you won't be seeing these TSA-less airports anytime soon.
On one hand, I actually think this wouldn't have been as crazy of a solution as it sounds like. The TSA misses 95% of weapons and explosives in screening tests anyway, so the end result wouldn't be that different. 😉
My issue with the plan isn't so much my concern of terrorists along the lines of 9/11, but rather just crazy people bringing guns or other weapons on planes. They don't even have to have bad intentions, but I just don't see it ending well if there's not even basic screening beforehand.
The logistics seem equally puzzling — how will certain flights be screened on landing? This would considerably complicate logistics at major airports. We hear stories every so often of international flights accidentally being greeted as domestic flights on arrival, with passengers not going through immigration. Can you imagine if a flight with unscreened passengers wasn't screened on arrival before they had connecting flights? Not that I'm concerned about safety, but they'd probably have to shut down the terminal and search everyone.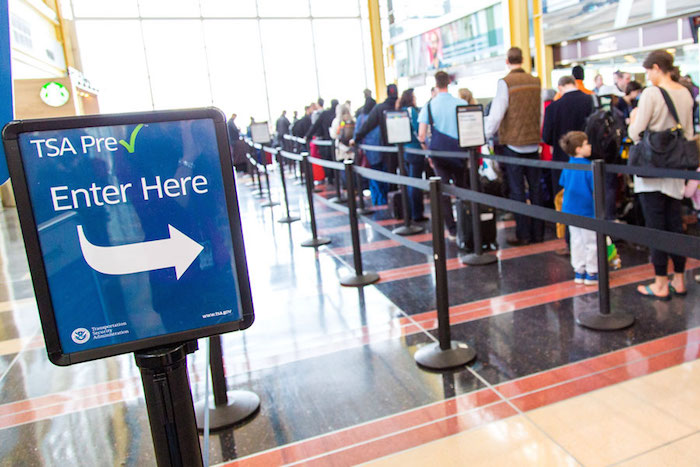 Bottom line
Given how miserably the TSA fails at their job anyway, I can't imagine this system would be much worse. Furthermore, I commend the TSA for thinking outside the box. I think it's probably true that these small regional flights aren't much bait for terrorists, though at the same time I wouldn't rule out an orchestrated attack where they go after several planes at once.
But bigger picture I think the value in screening goes beyond trying to prevent 9/11-style terrorism, and extends to stopping all the other crazy people out there.
What do you think — was the TSA's idea to screen passengers on landing for flights out of smaller airports as crazy as it sounds?
(Tip of the hat to MJ On Travel)