Travis is my first new contributor to the blog, who will be writing a post every Wednesday to start. The idea behind adding guest contributors is to add different perspectives to the blog. Travis has a unique approach towards travel, given that he travels almost exclusively with his wife and young children, which is in stark contrast to my travels, which are usually alone.
Travis is currently on a month-long trip to Southeast Asia with his family:
---
Yesterday I described my family's general travel philosophy and how we applied it on our current month-long trip to Southeast Asia.
After booking our flights into Jakarta, we sat back and waited to see if any deals would show up. We figured in the worst case (i.e. no deals!) we'd book some cheapish tickets over to Penang, rent an apartment for a month, and live like expats. Oh, and attend the wedding of one of my best friends!
In late August, we got our wish. Malaysia Airlines ran a wacky mistake fare sale whereby it was possible to book round trip tickets from Singapore to a variety of destinations in SE Asia (and in some cases beyond) for very little money. $50 could get round trip tickets to places such as Phuket, Bangkok, and Manila. But it got better. By booking through CheapTickets, each ticket would also earn $75 in hotel credits. (Now $50.) So we booked each person on their own itinerary and earned $300 in hotel credits. In SE Asia, that goes pretty far!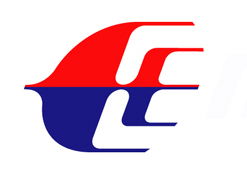 Tickets to Siem Reap (gateway to Angkor Wat) often go for around $200 RT on AirAsia. With this sale we could take our whole family for that price! So we booked a week there. Of course we booked each person on their own itinerary to earn $75 in CheapCash to use on hotels. That gave us $300 in hotel credits to use in Siem Reap — or anywhere else. At this point, the side trip to Cambodia was basically a negative cost option in the sense that it was cheaper for us to fly and live there for a week in hotels than to spend that week in an apartment in Penang.
Then we saw that Brunei was also $50 round trip. We booked it. (OK, we did verify where it was on the map first!) We figured that we're probably never going to go out of our way to go to Brunei; there's just not really a compelling reason to go there. Do you really want to burn miles to go to Brunei? Probably not, and that's what makes it a perfect destination for a mistake fare. I still don't know what we'll do when we get there, so if you have suggestions, please share!
With our time in Siem Reap, Brunei, and Penang locked down, filling in the rest of the details was relatively straightforward. Since the Malasyian deals departed from Singapore, that became our launching point. We'd pick up a cheap flight from Jakarta to Singapore on AirAsia ($25 each), spend a couple days there, then set off for Siem Reap. Interestingly the Malaysian fares allowed a stopover in Kuala Lumpur for $20 more (admittedly a huge 40% increase on a $50 ticket!), so we took advantage of that to create a "stopover" in Malaysia to attend the wedding in Penang — this was the point of the entire trip after all — as well as some time in KL itself. Although we considered driving from Penang to KL we ultimately booked that on separate Malaysian tickets — $90 round trip.
For those trying to keep score, we're on a trip (Penang), within a trip (KL stopover as part of Siem Reap ticket), within a trip (US to Jakarta). Nested trip anyone? I hope we don't overflow the stack! (Sorry, I'm a nerd.)
Anyway, after the wedding we'll pick up the final segment our Siem Reap ticket to fly from KL back to Singapore, before starting our Brunei itinerary, which of course means going right back through KL. Oh, and that earned another round of $300 in hotel cash. Now we had $600 in hotel credits to spend on this trip, which, in SE Asia, meant we had to start living large — sometimes even booking two rooms or a suite!
Finally we'll wrap up the trip by catching another cheapish flight from KL back to Jakarta where we'll spend a couple of days before flying home.
Yes, we'll do quite a bit of transiting through KLIA and Changi with two overnight connections at the former, and one at the latter. But with a month to work with, that's OK, it's just part of the adventure. Every time we start to grumble about it, we just remind ourselves that we're flying our family of four to Siem Reap for $280 (total!) and that even includes our hotel! The Brunei trip was $240 for all of us.
And that's how we filled in the details of our month in SE Asia.
A week in Siem Reap, 10 days in Malaysia with visits to KL and Penang, several days in Brunei, a couple in Singapore, and a few in Jakarta. About $330 per person for flights within the region, and $850 or so across the pond. Or put another way, the sum cost of airfare for our five country SE Asian Adventure was roughly the cost of just flying a "normal" itinerary from the US to Kuala Lumpur or Penang. If you don't really care where you go, you can get some amazing deals.
We didn't really start with a plan for our month in Southeast Asia, we just waited around with both of our thumbs raised, and sure enough, Malaysia Airlines stopped to pick us up…..