On Wednesday I posted about how Transaero would apparently be taking delivery of two A380s this summer, which they intended to fly to New York JFK and Vladivostok. At least this was the plan according to a Russian governor.
I've long been intrigued by Transaero and have been eying a first class ticket on them for a while, so them taking delivery of an A380 and flying it to New York seemed like the perfect opportunity.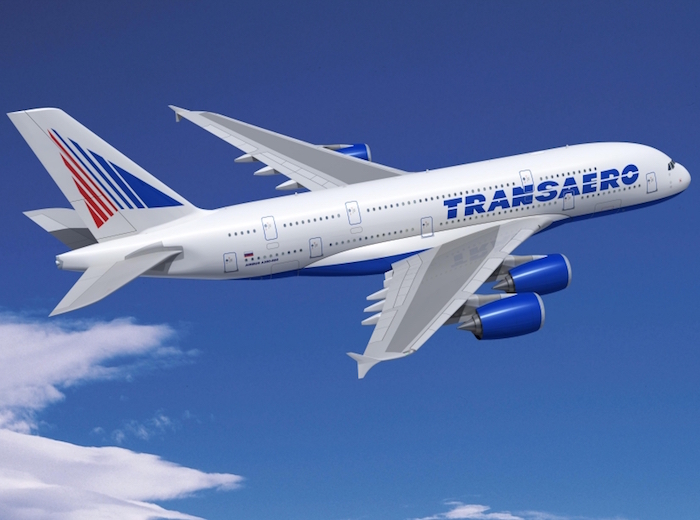 Now, while I hoped the story would be true, some parts of it didn't add up, given that Transaero doesn't even have an A380 in assembly yet, making it rather unlikely that they'd take delivery of one of the whale jets this summer.
As it turns out, Transaero has no intentions to operate the A380 to New York JFK… and is actually in the process of deferring delivery of the A380 altogether.
Via Frequent Business Traveler:
"As to the information published in some media on the airline's plans to operate the A380 on the route to New York, we'd like to inform that Transaero has never had plans to operate this aircraft on this route," the airline said in a written statement.

The carrier, which has four A380 aircraft on order, also plans to adjust the delivery schedule for the planes, saying it is currently in negotiations to do so "taking into account the economic situation."
Well shucks! With that in mind, it doesn't look like any new airlines will be taking delivery of an A380 for a few more years. The only other airline which has firm A380 orders is Virgin Atlantic, and they're not due to be delivered until 2018.
I guess we'll see what ends up happening with Malaysia Airlines' A380s — maybe they'll get some new life with another carrier. But in the meantime color me a sad A380 enthusiast. And I guess I should still give Transaero a shot, even if it's not on the A380.