It's no secret that I've long wanted to fly Transaero's Imperial Class. For those of you not familiar with Transaero, it's the second largest airline in Russia, after Aeroflot.
Is their first class service actually good? I don't know. But there's no denying that the bling in their Imperial Class cabin makes Emirates first class look modest by comparison.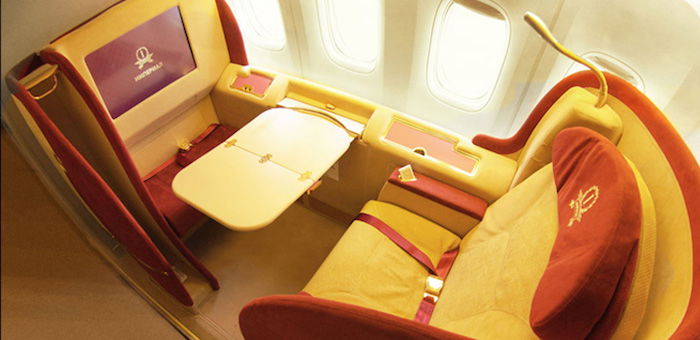 Transaero has published some cheap first class fares out of New York and I was hoping to book one eventually, though it looks like that will never happen.
Transaero has been in a terrible financial situation for quite a while now, and they were going to be taken over by Aeroflot. But instead the Russian government let Transaero file for bankruptcy, and decided they weren't worth rescuing, given their billions of dollars of debt.
Instead Transaero will cease operations any day now. Most of the news regarding the shutdown is in Russian, and I'm not even sure Transaero/Aeroflot/the Russian government know what's going on or have a plan. But here's what I'm piecing together as of now:
Aeroflot is paying Transaero's fuel bill through today, October 2, 2015
Transaero is officially issuing refunds for travel after December 15, 2015
It seems like Aeroflot will be transporting Transaero passengers through December 15, 2015, if/when Transaero stops operating
Here's what Transaero says on their Facebook page (using Google Translate):
Message for passengers with tickets "Transaero"

Airline "Transaero" in connection with the Government's decision on the need for reorganization of its activities cooperates with partners to ensure the transportation of passengers with airline tickets.

Sale of tickets for flights of "Transaero" stopped.

Transportation of passengers already holding tickets "Transaero", will be on domestic and international routes to 15 December 2015.

Passengers with tickets with dates of departure after 00.00 hours on December 15 will be able to issue refund for them in full.
Here's what Aeroflot says on their website (also using Google Translate):
October 2, 2015, Moscow. – The clarification of the information published earlier, Aeroflot considers it necessary to state:

– The company's management decided to extend passenger transportation ticketing with Transaero to 00:00 on December 15, 2015 on domestic and international flights;

– Passengers with tickets with departure dates after December 15 will be able to issue refund in full;

– According to preliminary data for that day will be provided with transport 95% of passengers the airline Transaero.

Detailed information on the rules of the return will be published on the website, Transaero, Aeroflot and in the media in the near future.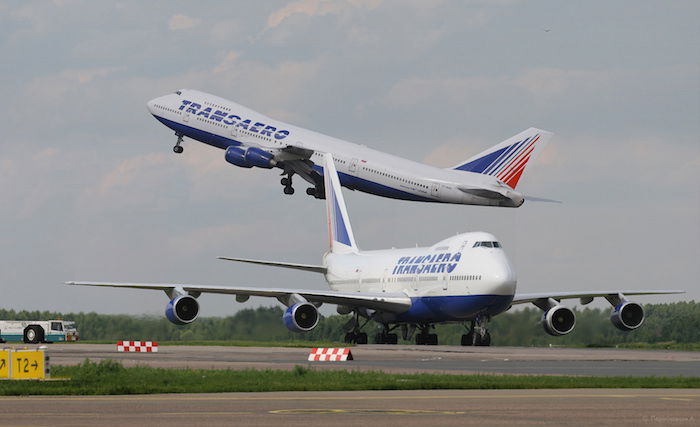 Bottom line
I think this bankruptcy hardly comes as a surprise, given the state of the Russian economy and how inefficiently the country's airlines have been run for so long. Yet somehow Baltia Air Lines is still able to convince investors that they have a viable business model.
Does anyone have a ticket booked on Transaero? Have you flown the airline in the past?