Earlier this week the Apple Credit Card was formally launched in the US. For those of us who are into maximizing credit card rewards, this card is truly nothing to get excited about. However, Apple has a loyal following, so I imagine this card is going to be incredibly popular with consumers.
The card does have some cool features, though, like its lack of fees. One of the focuses of this card is that you can start using it instantly using Apple Pay. After all, Apple is all about mobile payments, so they're placing a lot of emphasis on making payments without a physical card.
However, all cardmembers will receive a physical card, and it's pretty cool-looking. It's a titanium card, and it doesn't have any numbers on it, so they say it's one of the most secure physical credit cards yet.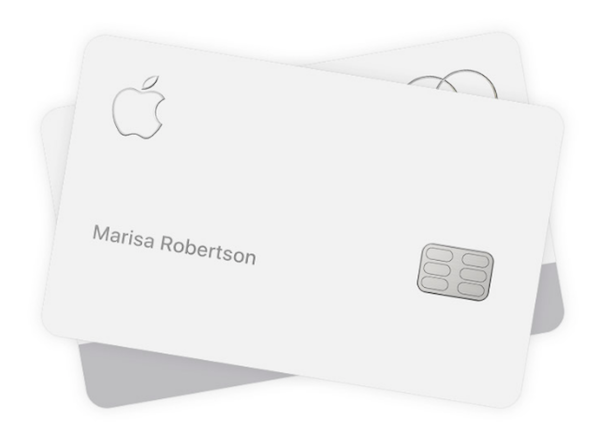 Unfortunately it looks like Apple may have focused on style over substance when it comes to the design of this card. No doubt a lot of people will take great pride in having this card and will want to keep it in good condition, though that may be a challenge.
Apple seems to be acknowledging issues with keeping this card in decent condition, as they have a dedicated webpage about how to keep your Apple Card clean, and it seems like that's quite a task.
They note that the titanium Apple Card is laser-etched with the card holder's name and the Apple logo, and then the card has a white finish that's achieved through a multi-layer coating process that's added to the titanium base materials.
While the white color sounds cool and matches Apple's branding, it may not be the most practical. Apple notes:
If your card comes into contact with hard surfaces or materials, the coating can be damaged
Some fabrics, like leather and denim, may cause permanent discoloration that will not wash off
Place your card in a slot in your wallet or billfold without touching another credit card; if two cards are placed in the same slot, your card could be scratched
Don't place or store the card near a magnet, or the card could be demagnetized
Don't place the Apple Card in a pocket or bag that contains loose change, keys, or other abrasive objects
Then for cleaning the card, Apple recommends wiping the card gently with a soft, slightly damp, lint-free microfiber cloth, and even using isopropyl alcohol.
They say not to use window or household cleaners, compressed air, aerosol sprays, solvents, ammonia, or abrasives to clean the card.
Bottom line
It sure seems to me like Apple may not have fully thought this through. There are so many people who are brand loyal to Apple and will take pride in their new titanium Apple Card. The rewards structure isn't great for in-store purchases, but many people will be so happy to use this card.
While there are some other metal cards out there, this will without a doubt be the swankiest-looking no annual fee card ever… at least when you first receive it.
So while lots of people will take pride in using this card, it sure sounds like the card won't age well, since a white coating seems less than ideal. Sure, all cards get scratched up over time, but this design sounds especially impractical.
I'll be curious to see if they eventually modify the card design, or if over time the Apple Card will just be the most beat-up-looking card out there…