You've gotta love when an airline comes up with a creative livery thanks to a partnership they have.
For example, I've long been a fan of EVA Air's Hello Kitty flights, and have gone out of my way to fly them from Tokyo Narita to Taipei and from Taipei to Los Angeles.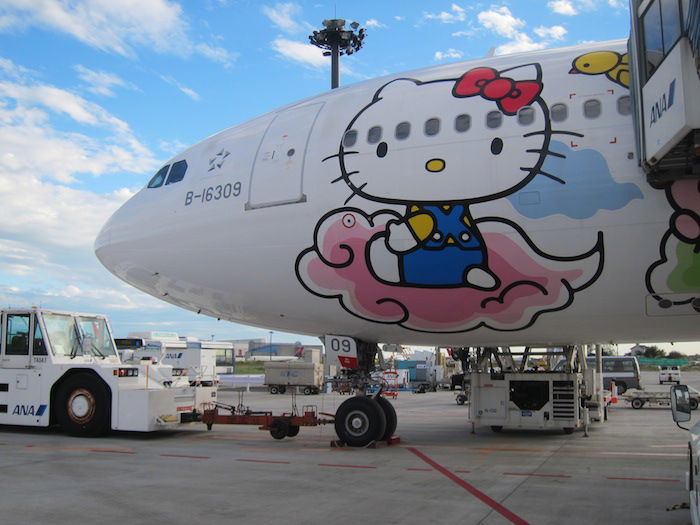 And AirAsia's Taylor Swift plane almost makes me want to endure their non-existent seat pitch.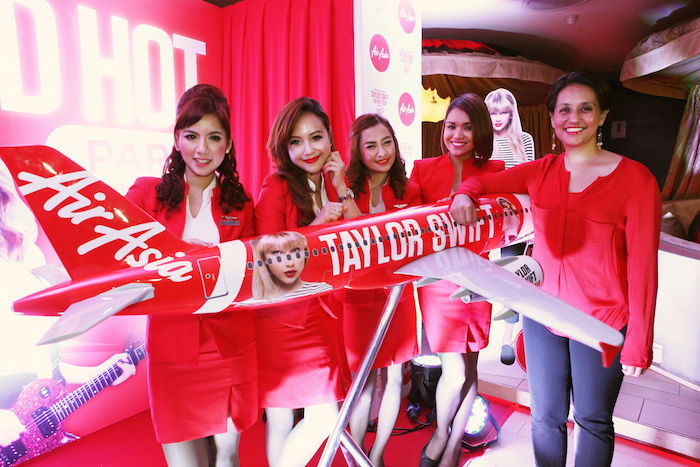 But I think ANA may have just announced the Coolest. Livery. EVER. For the next five years, ANA will have a Star Wars themed, R2-D2 787. Unfortunately unlike EVA Air's Hello Kitty flight, it will just be the plane's livery which is themed — service will be as normal (for that matter, I'm not sure I'd want R2-D2 themed service — I'll take food over batteries, thanks very much).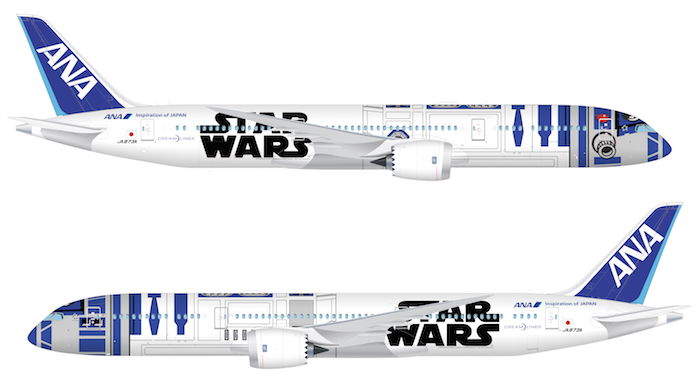 Here's a video of the new plane:
And here's the press release with an explanation of the concept:
All Nippon Airways (ANA) announced today it will introduce Star Wars livery, with the iconic R2-D2, on its newest aircraft 787-9 Dreamliner to mark the beginning of a five-year ANA Star Wars™ Project and agreement with The Walt Disney Company (Japan) Ltd.* This marks the first time a Star Wars character will appear on the exterior of a commercial aircraft. The R2-D2 design was unveiled to Star Wars fans today at Star Wars Celebration in Anaheim, California, just months prior to the character's appearance on international flights** in autumn of this year.

The Star Wars livery is in line with ANA's strategy to further enhance its international presence. Last spring, the carrier significantly expanded its international flight network from Haneda and Narita airports in Tokyo. With demand increasing around the world for flights to Japan and routes linking the United States with Asia, ANA is committed to raising the profile of the ANA brand in the global market through innovative partnerships and branding opportunities. The partnership with Star Wars, beloved by audiences in Japan and around the globe, is a perfect match as Japan's largest airline seeks to connect travelers around the world through this project.

"We're excited to be involved in this collaboration with ANA, one of the world's leading 5-star airlines," said Kayleen Walters, Vice President, Marketing for Lucasfilm Ltd. "We're proud of the innovative R2-D2 design, and we look forward to witnessing the first-ever flight of a passenger aircraft featuring a Star Wars character. We're confident that Star Wars fans around the world will absolutely love this design."
I especially love this part:
The R2-D2 motif works well with ANA's blue logo design on the aircraft's fuselage, and many people associate R2-D2 with competent and reliable service—also hallmarks of ANA's 5-star service.
I'm not sure if they're subtly throwing shade at Hello Kitty here, but now I'm wondering what kind of associations I'm supposed to make with EVA Air.
I think the only thing that could be better than an R2-D2 themed plane from ANA would be an Olaf (from Frozen) themed plane from some tropical airline (but I might just be biased — after all, Olaf is my spirit snowman).
What do you think of ANA's R2-D2 livery?