I won't be writing many reviews for this site, firstly because Ben has reviewed just about everything, and secondly because his reviews will probably be far better than mine, but I wanted to write about The Grain Store, because it is such a genius solution.
For some time, London Gatwick Airport has been a big problem for Priority Pass holders. The South Terminal does have a single Priority Pass lounge, the No 1 Lounge. However, while I've attempted to visit this lounge numerous times over the past two years, about 50% of the time I am turned away with a Priority Pass card, with staff citing the lounge is full. Unfortunately, the number of Priority Pass members has increased greatly the past couple of years, since now there are quite a few credit cards with lounge access.
Sometimes this seems justified, especially in peak periods like 6pm on a Friday in summer, however I was once turned away at 10am on a Tuesday in early December which is hardly a peak period. I tried entering again an hour later to be told again that the lounge was still full.
When I have gained entry, I've been disappointed. Daniel gave this lounge a fairly positive review but he was guaranteed entry as a Norwegian premium customer and noted the lounge was not allowing day passes to be purchased for the entire day. My experience has been that it has been filled to the brim with holiday makers sinking as much free prosecco and beer as they possibly can, before their flight (even if it's at 9am). The made to order dishes are made by someone who hasn't had much training in cooking, or cares much about the food they are preparing.
It's loud, chaotic and not remotely relaxing.
And that's when you can actually gain entry.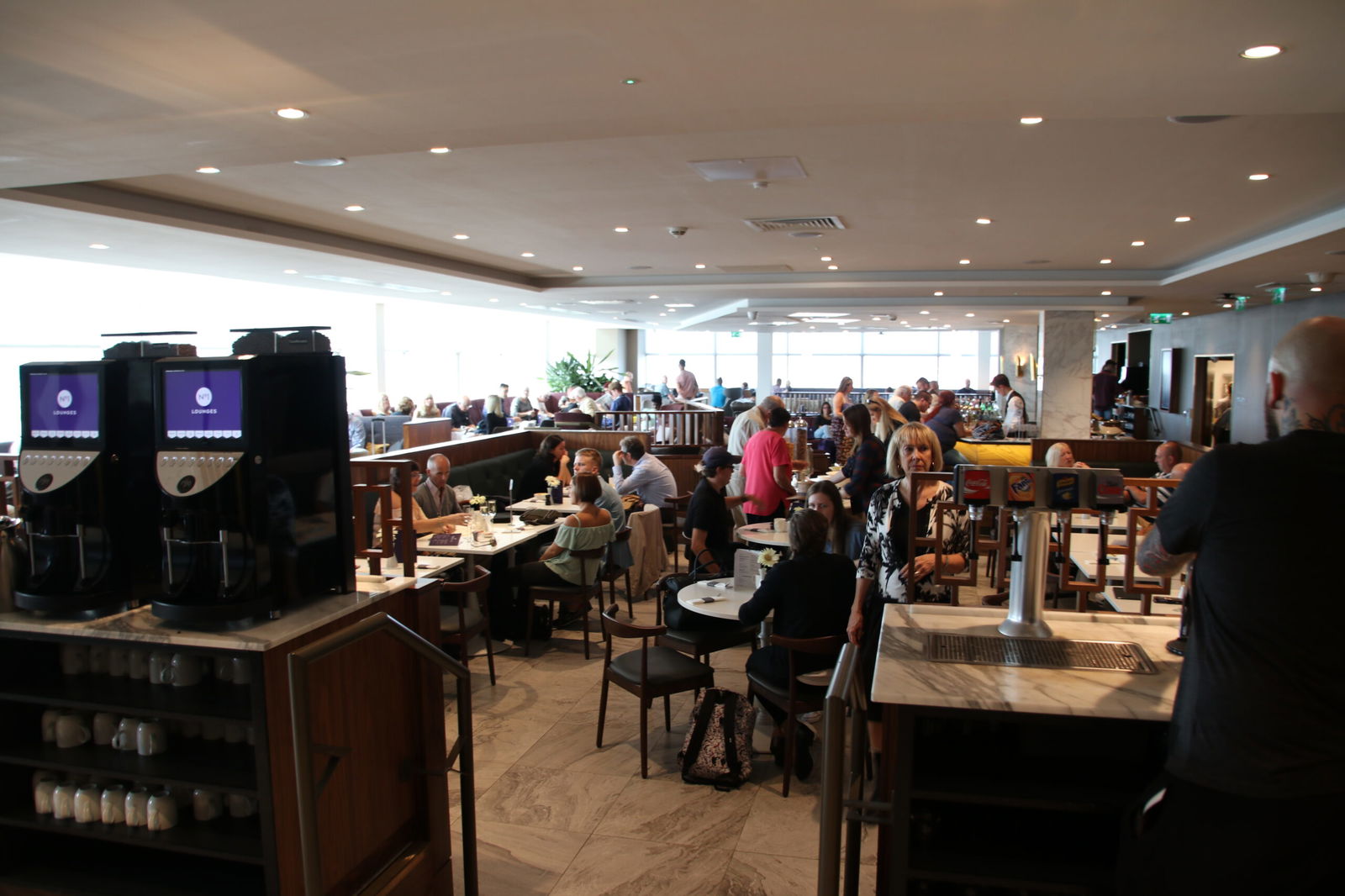 The Grain Store
Fortunately, Priority Pass has listened, and early last year added a restaurant in the same terminal. The Grain Store is located just past security.
And it is FANTASTIC.
I've visited several times, and it is so good I don't even bother attempting access to the No 1 Lounge anymore – I just make a bee-line straight to The Grain Store.
Priority Pass membership allows you £15 credit per membership, towards the cost of anything on the menu (food and or drinks).
Last weekend I flew Norwegian from Gatwick to Barcelona. The flight left at 19:45, so when I arrived at the airport around 18:00 I headed straight to The Grain Store.
When you exit the Gatwick South security, if you follow the signs to the Airport Lounges there's a short-cut where you can bypass the duty free maze, and The Grain Store is immediately to the left, right outside the short-cut tunnel, only 20 seconds from security.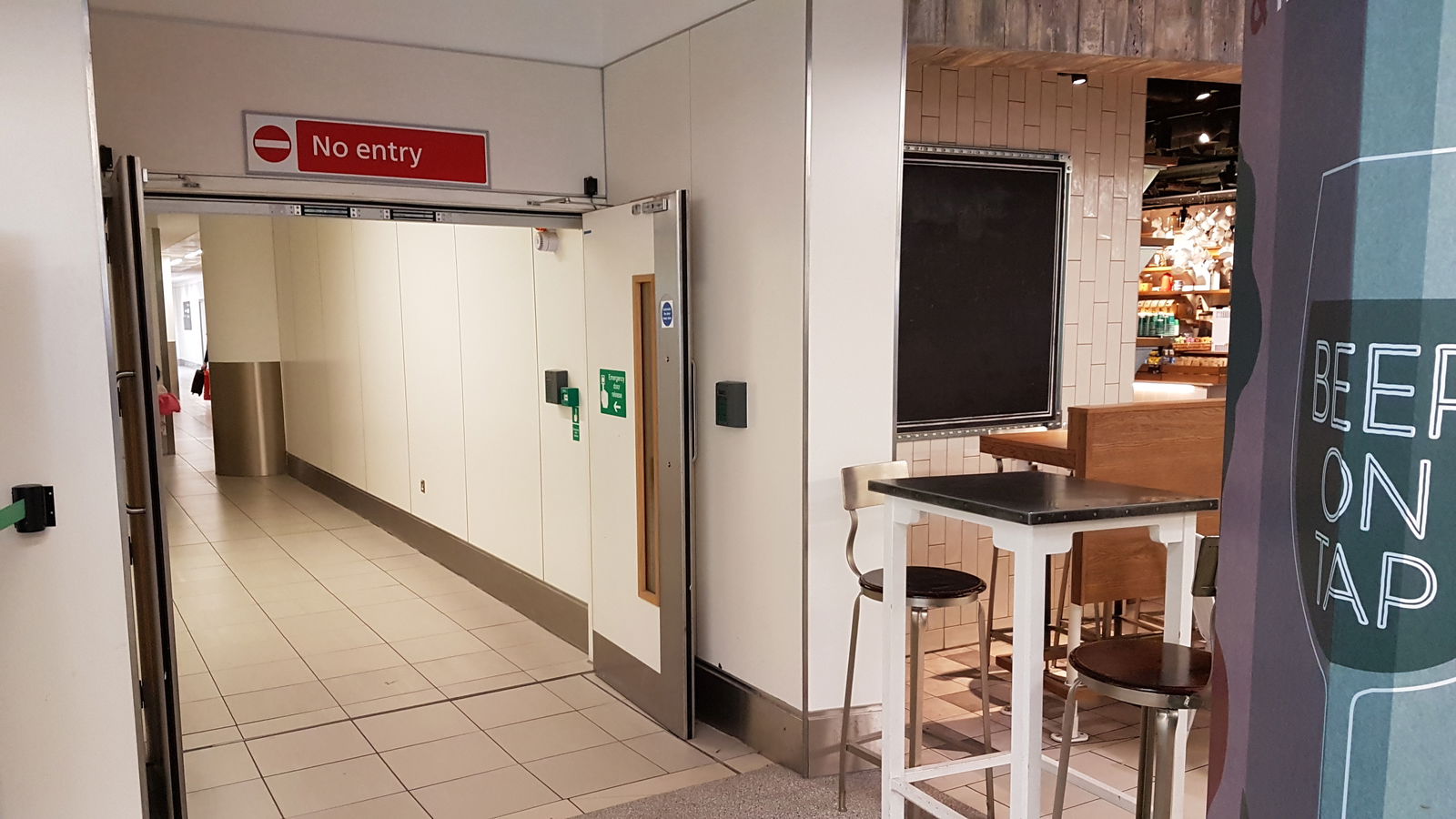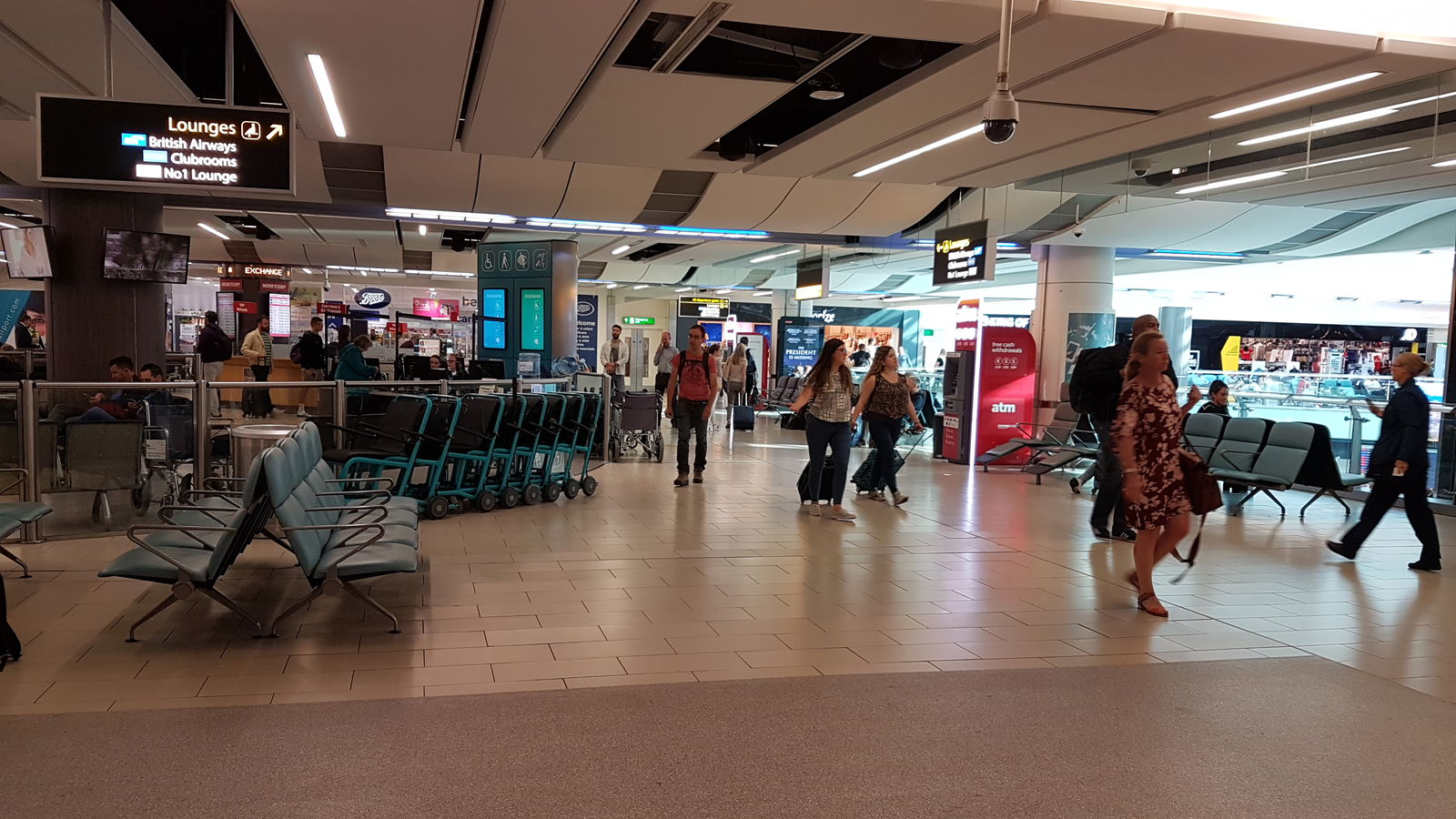 You wait at the entrance to be seated – I've never waited more than 2 minutes even during peak periods. You do not need to advise the front desk if you are using Priority Pass or not.
Like everything at Gatwick, the restaurant is huge, and I've never seen it completely full, even during peak periods. It is in a large "L" shape, with plenty of seating.
While everywhere at Gatwick is fairly loud, given it's the second-busiest single run-way airport in the world, this restaurant is fairly quiet and peaceful.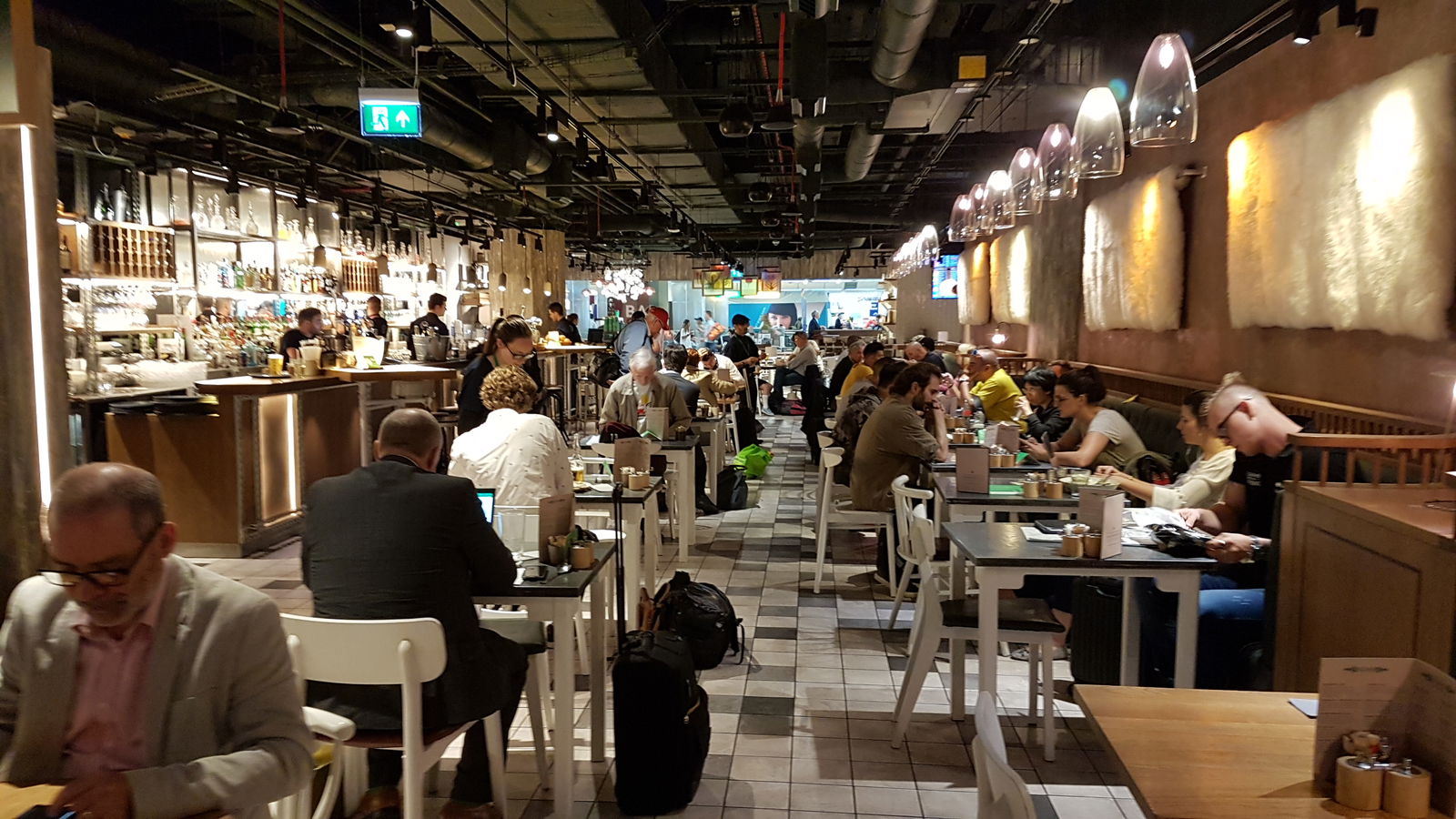 There is also a take-away area at the front of the restaurant where you can use Priority Pass for take-away items, which is perfect if you are short on time to board a buy-on-board flight.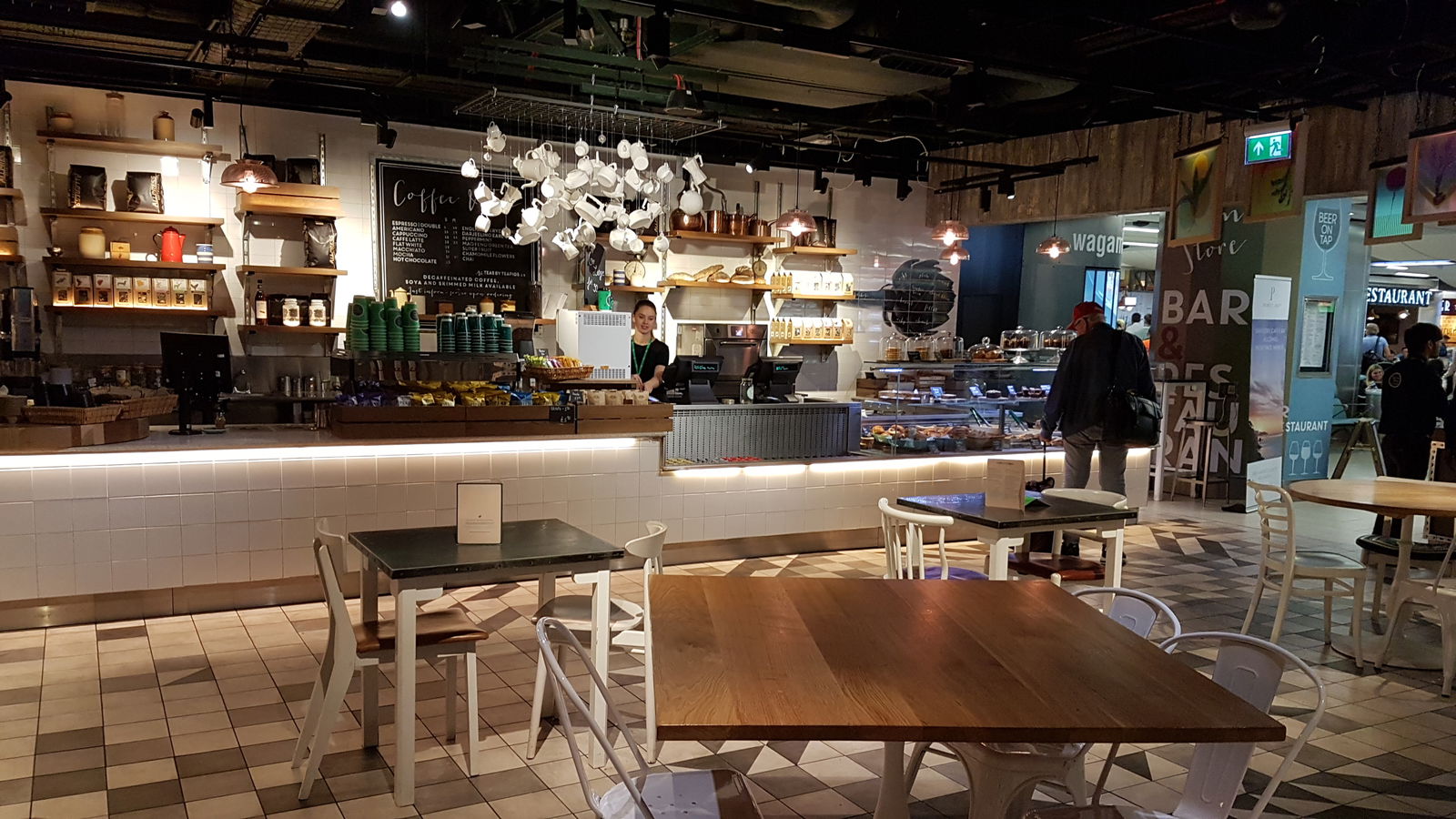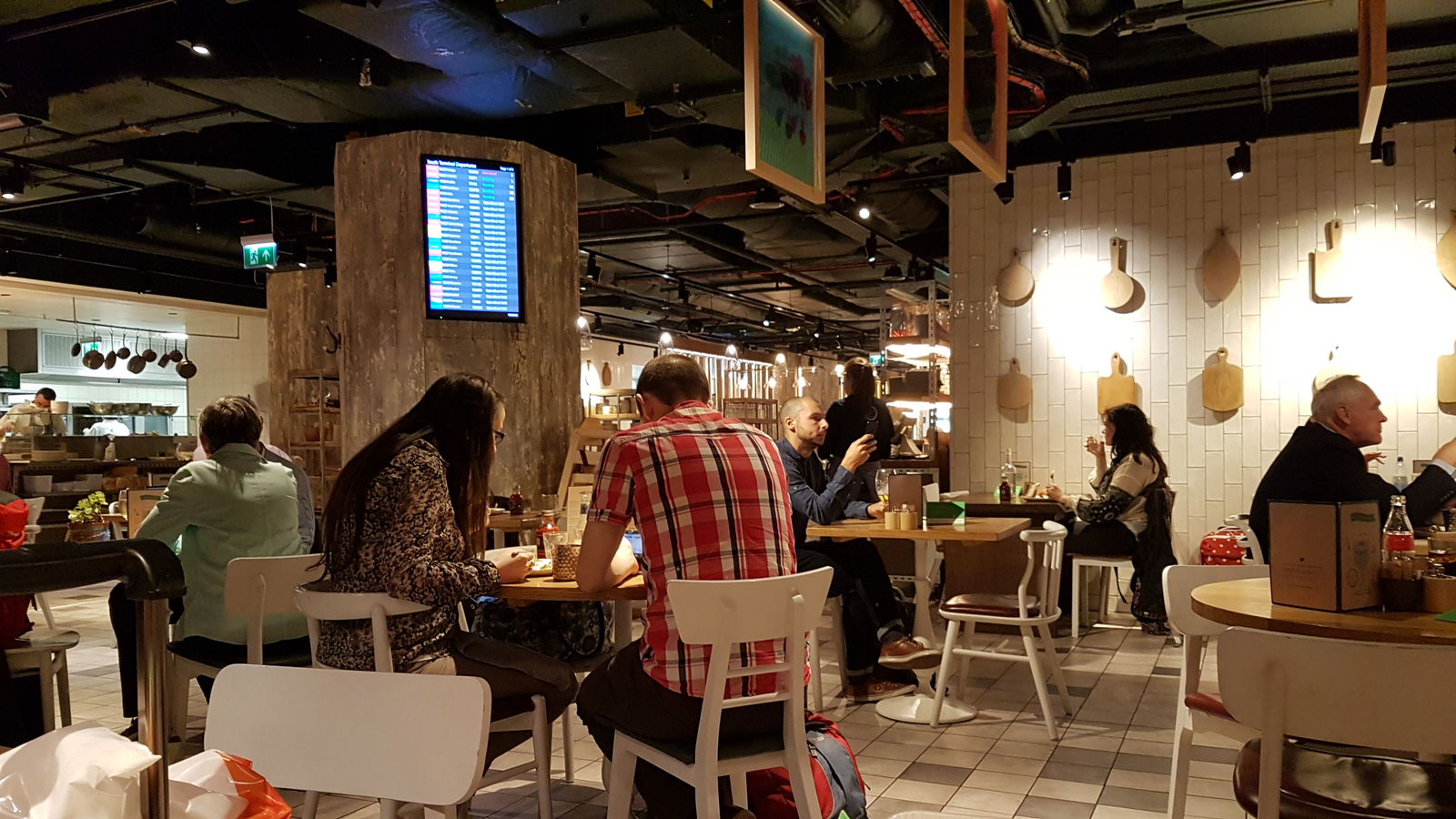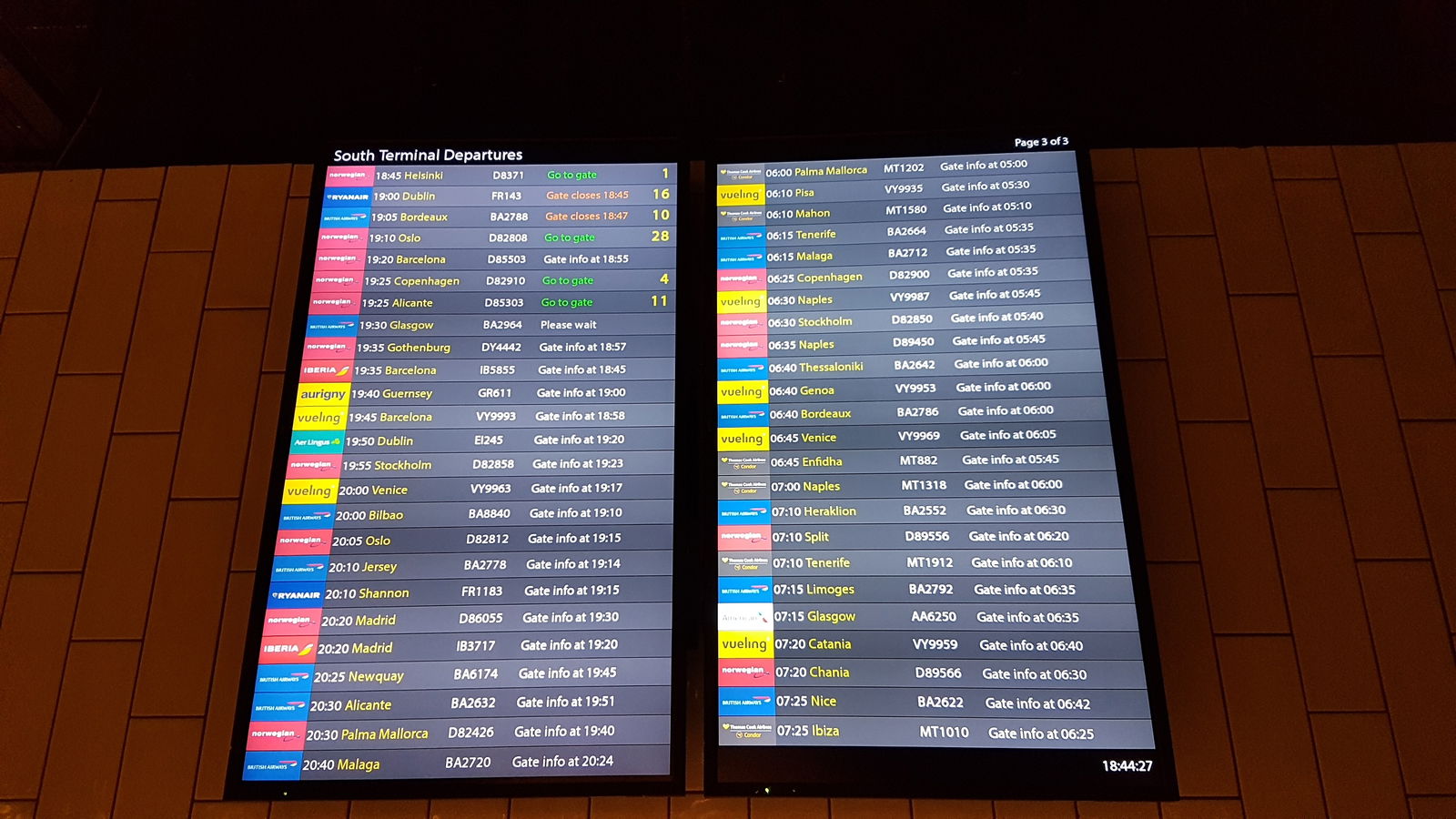 As I was seated I was presented with a drinks and food menu. The food is modern British fare that you would expect at a major British airport – soups, burgers, fish, curries, salads, risotto and cakes.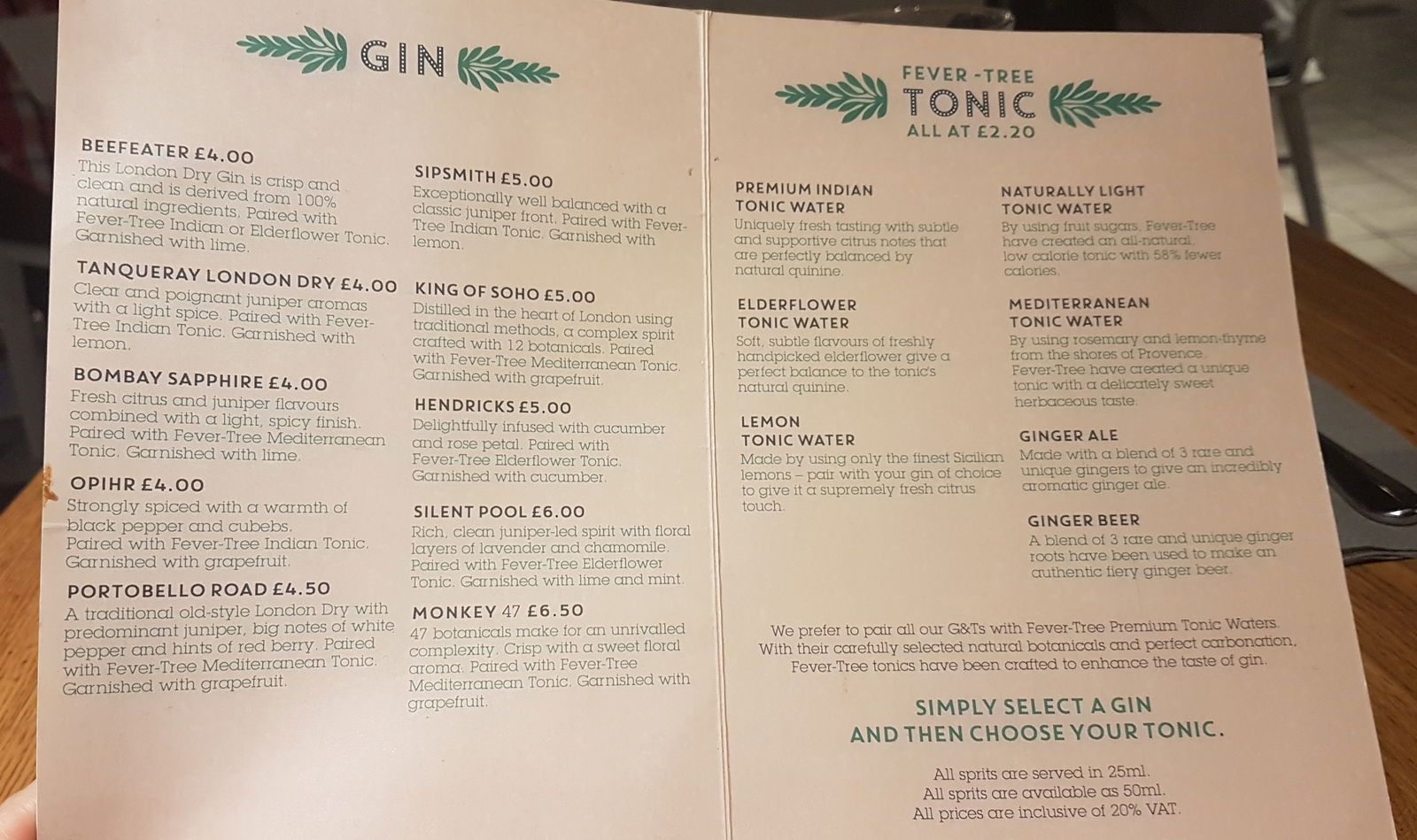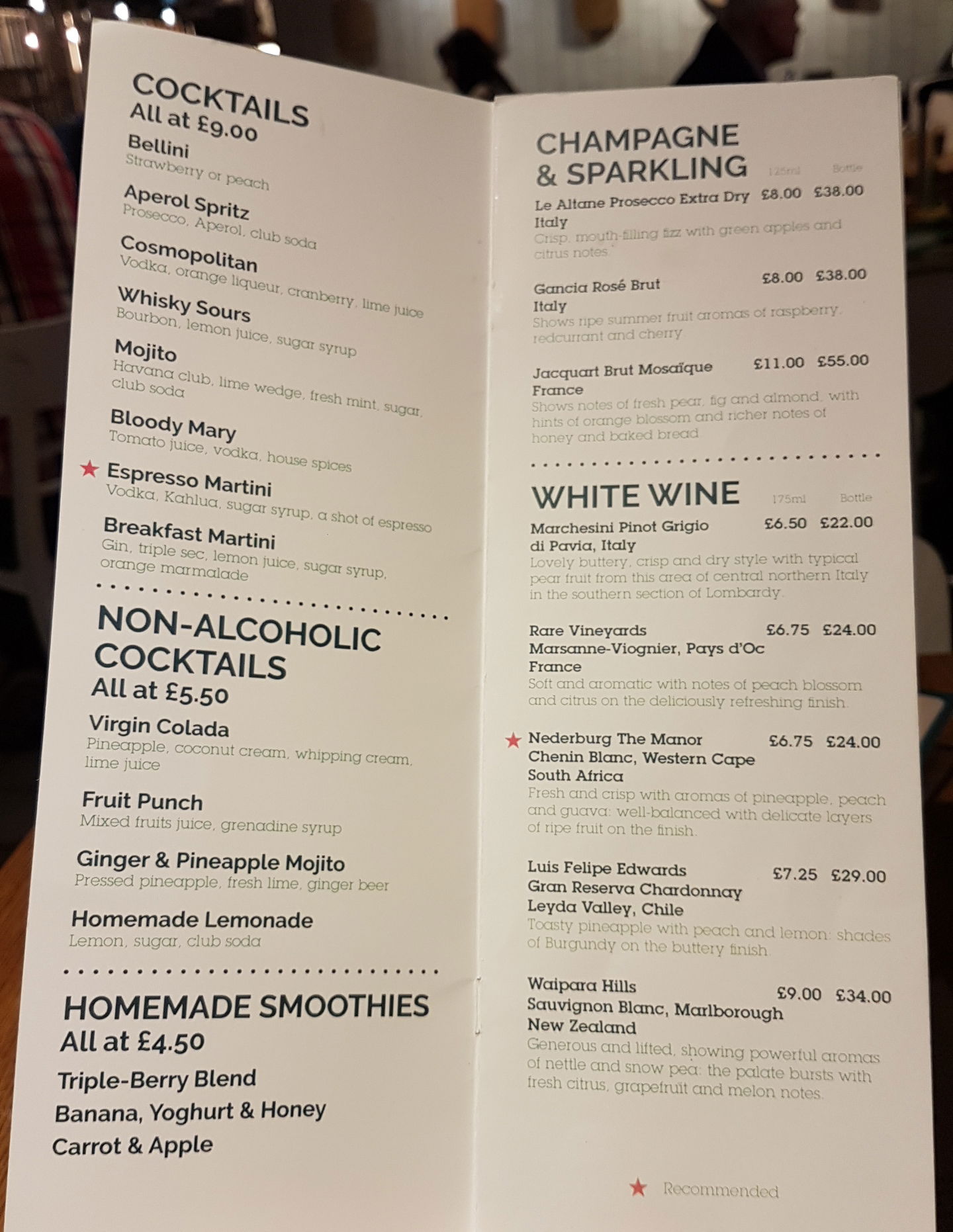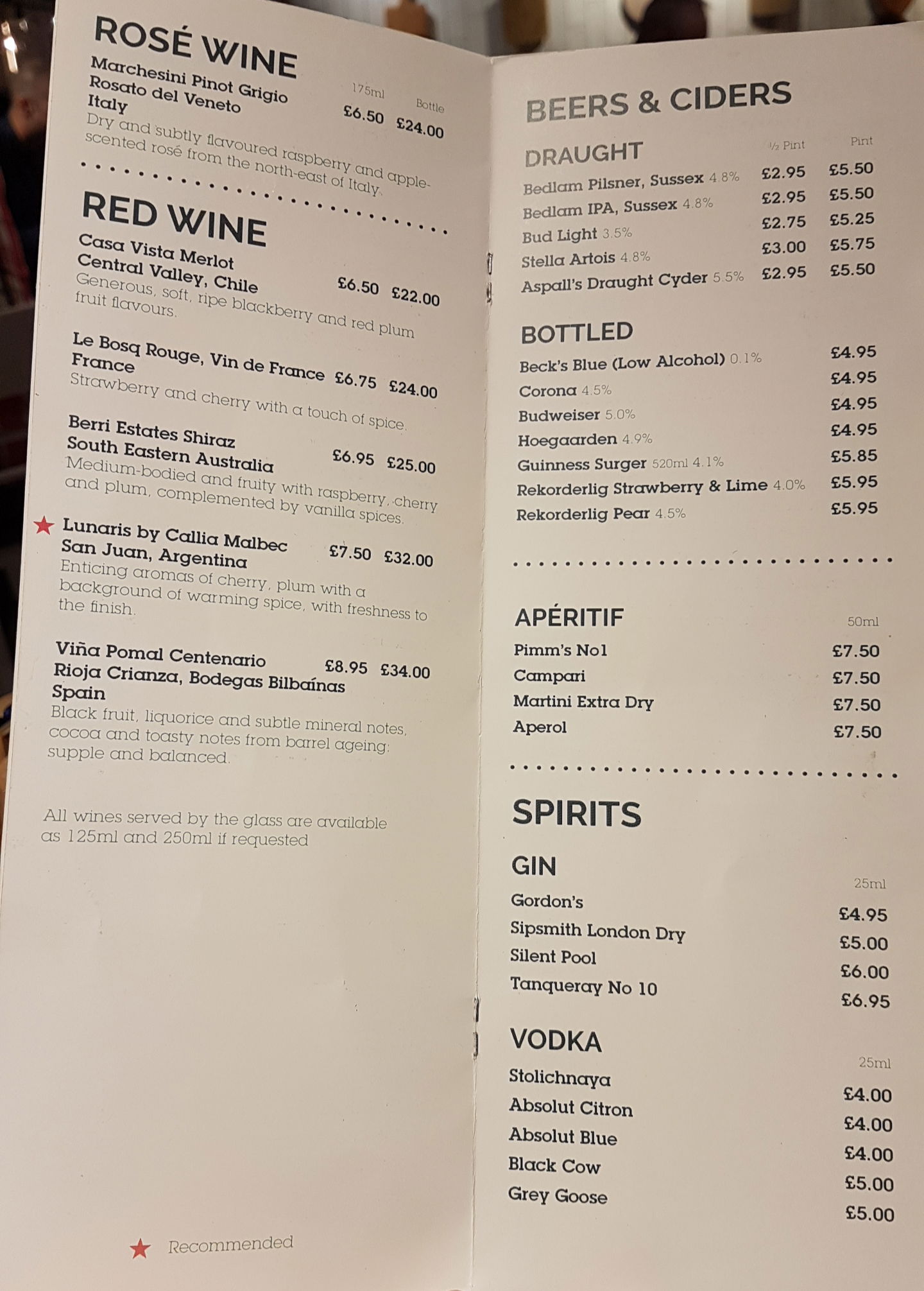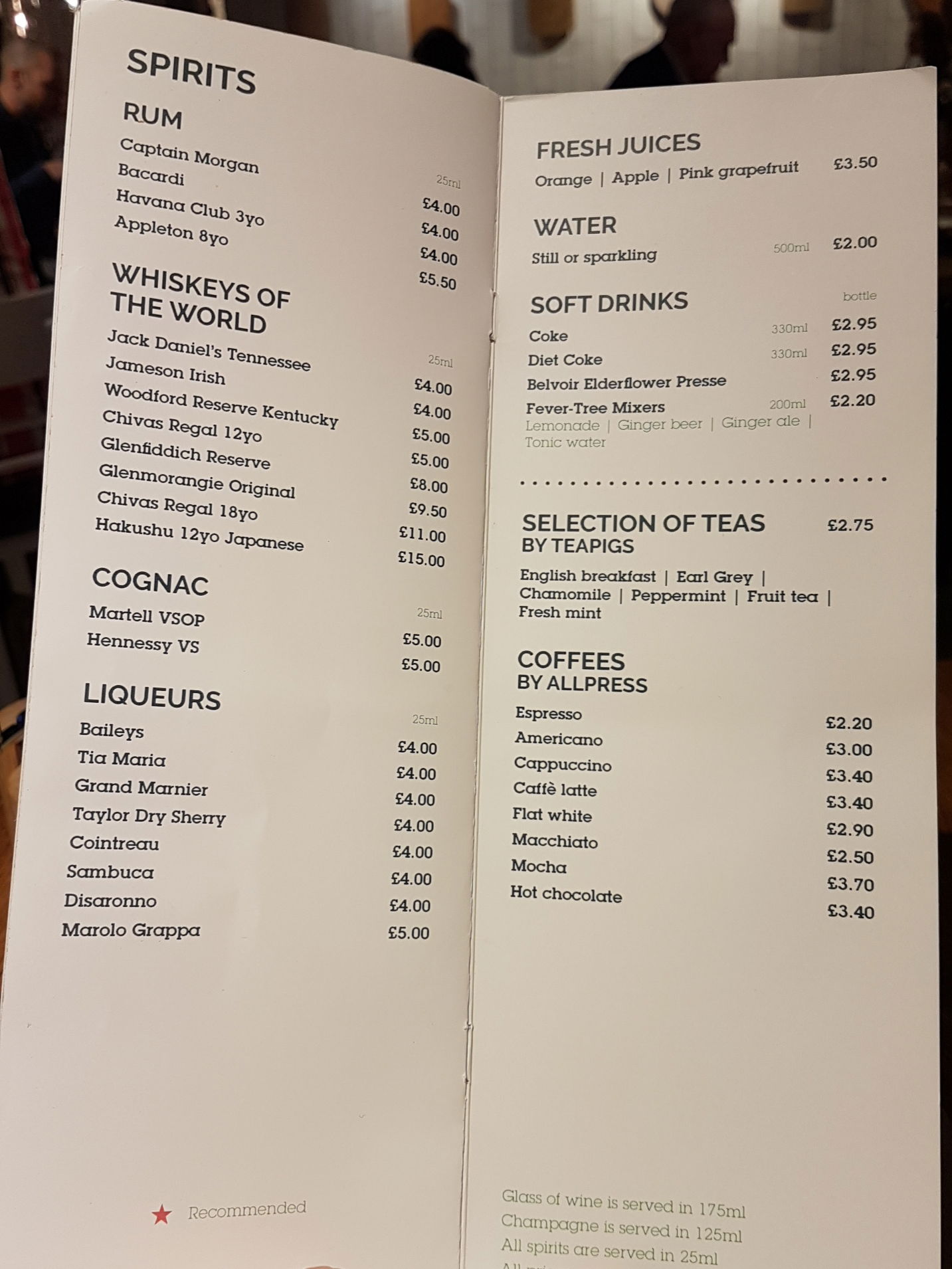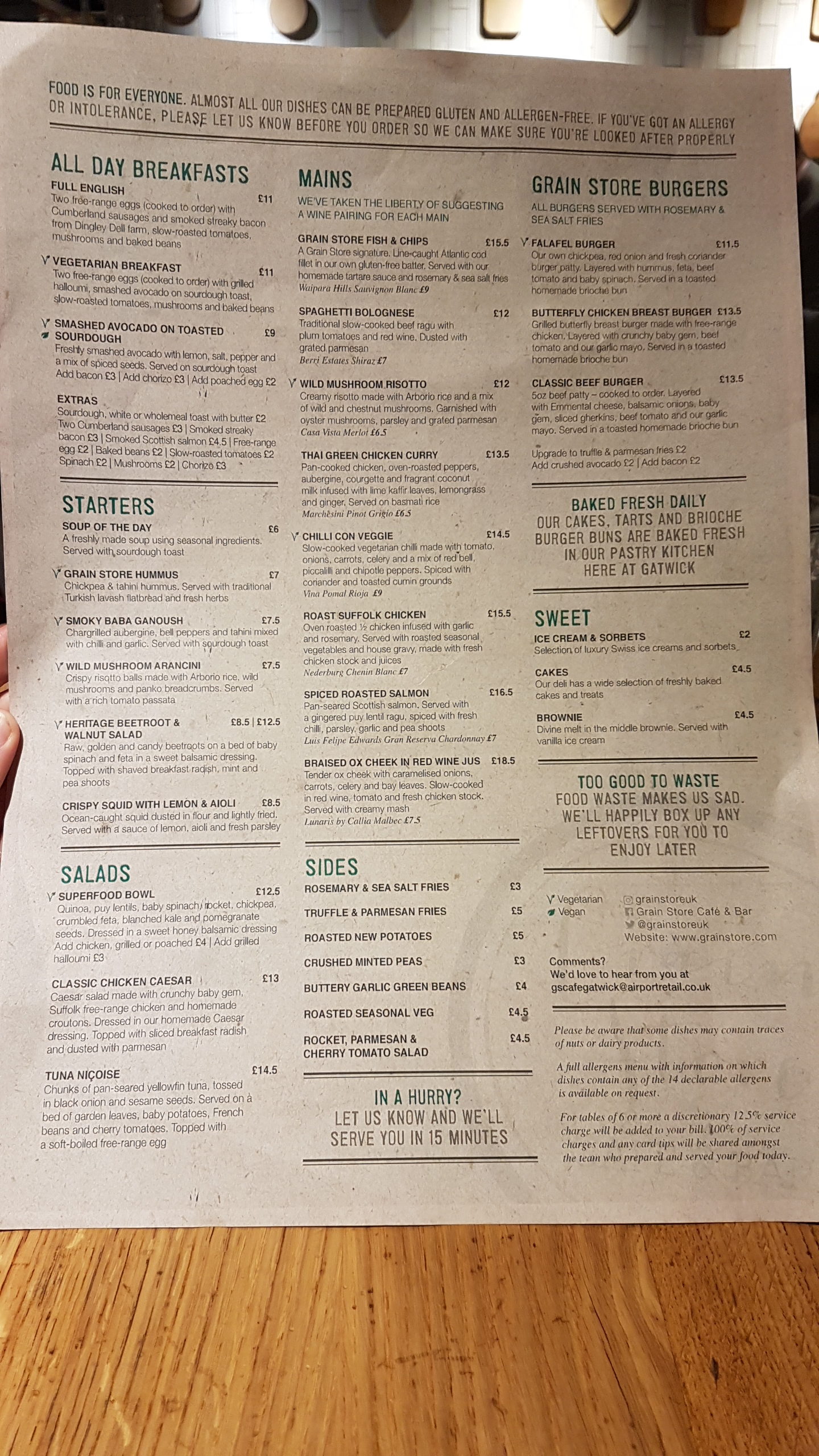 A few minutes later, a server returned to take my order. I ordered the Superfood Bowl with added Grilled Halloumi, and a pint of beer. I especially love that the menu specifically says if you are in a hurry they will serve you your meal within 15 minutes.
Despite not being in a huge hurry, I was served my meal in less than 10 minutes.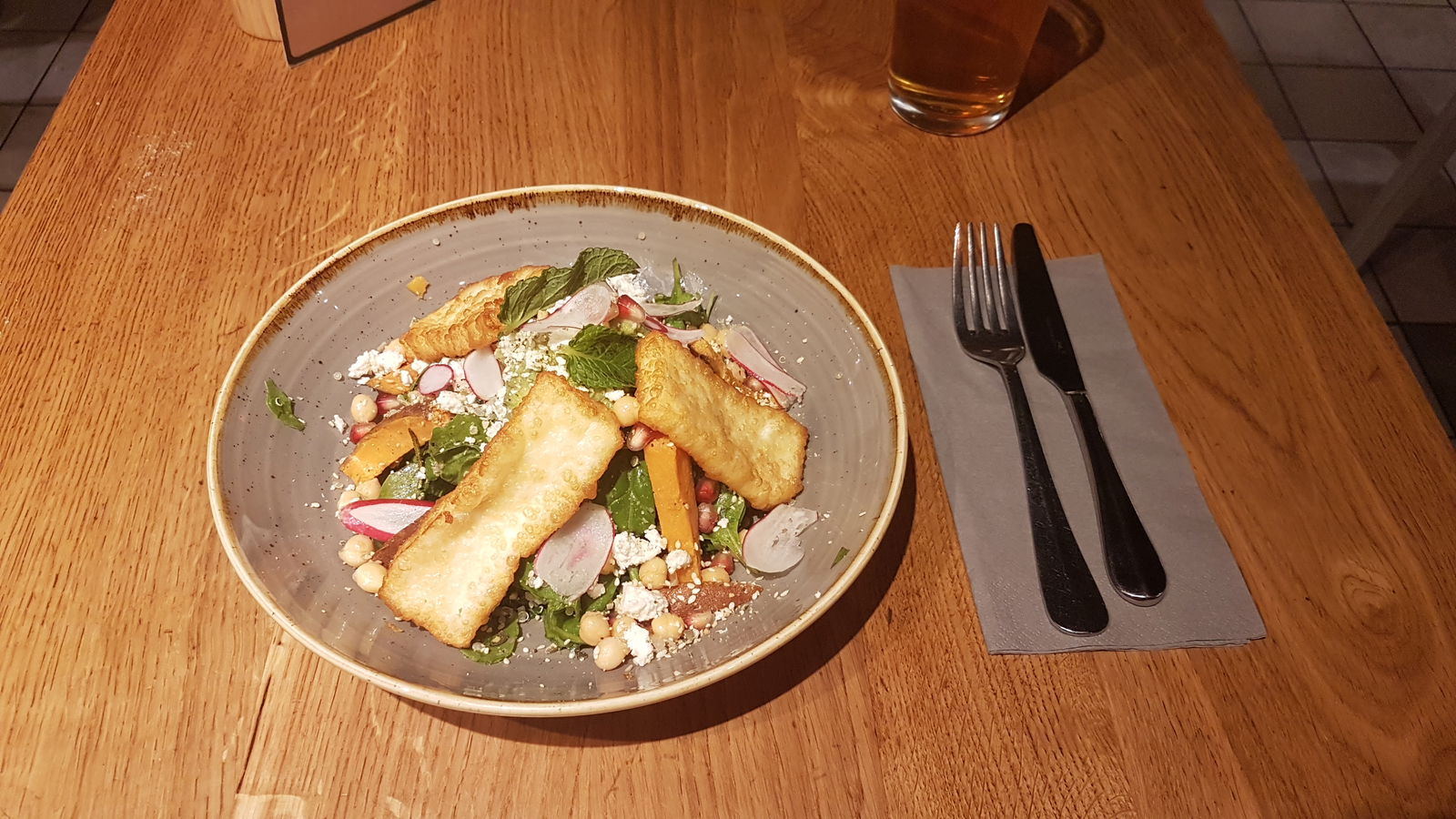 As you can see, I enjoyed it. It was fresh, light and delicious.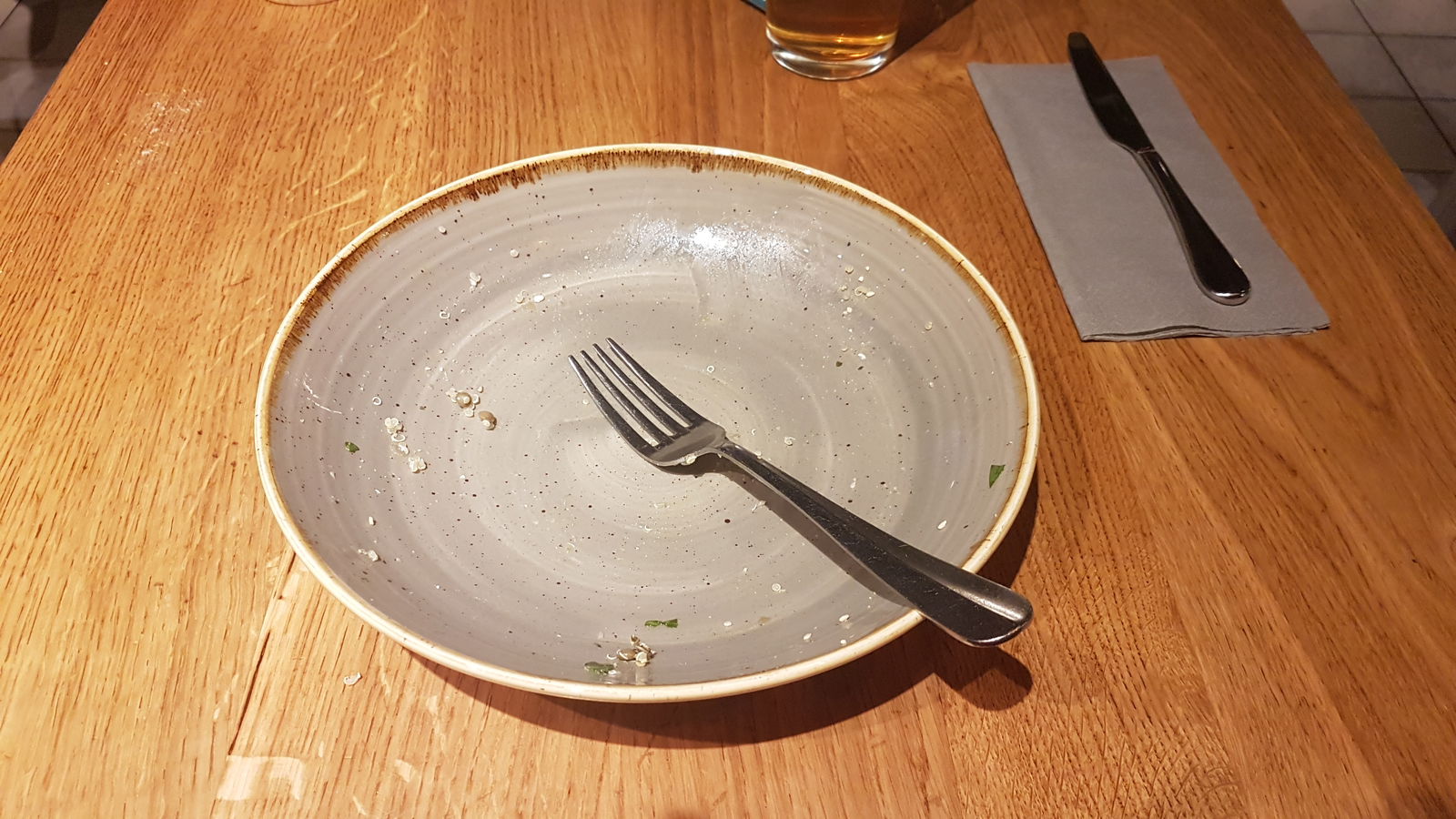 As a point of comparison, a few weeks ago I was there for breakfast and ordered the Halloumi and avocado with pita, tomato and greens, and fresh orange juice.
I advised that I was in a bit of a hurry and was served my meal less than 5 minutes after ordering.
Once again, it was fresh, light and delicious (and it appears I quite like halloumi?)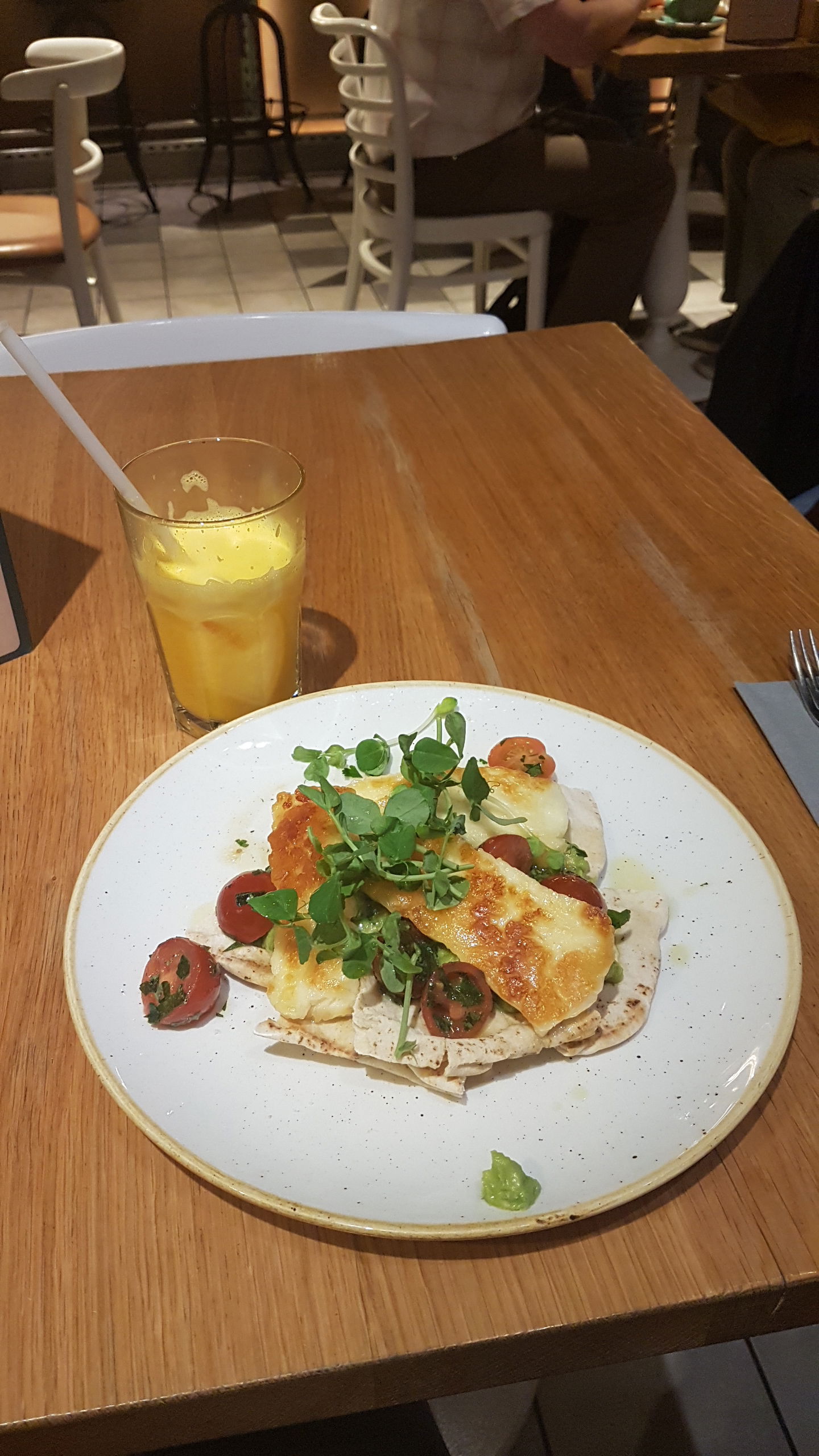 I asked for the bill which the server quickly brought. When I pulled out my Priority Pass card and credit card, she returned with a card machine, subtracting the £15 Priority Pass discount.
The staff are extremely used to Priority Pass customers, and have no issues accepting the cards, and applying the correct discount.
While the food and drinks aren't cheap, they are in line with airport food and beverage prices.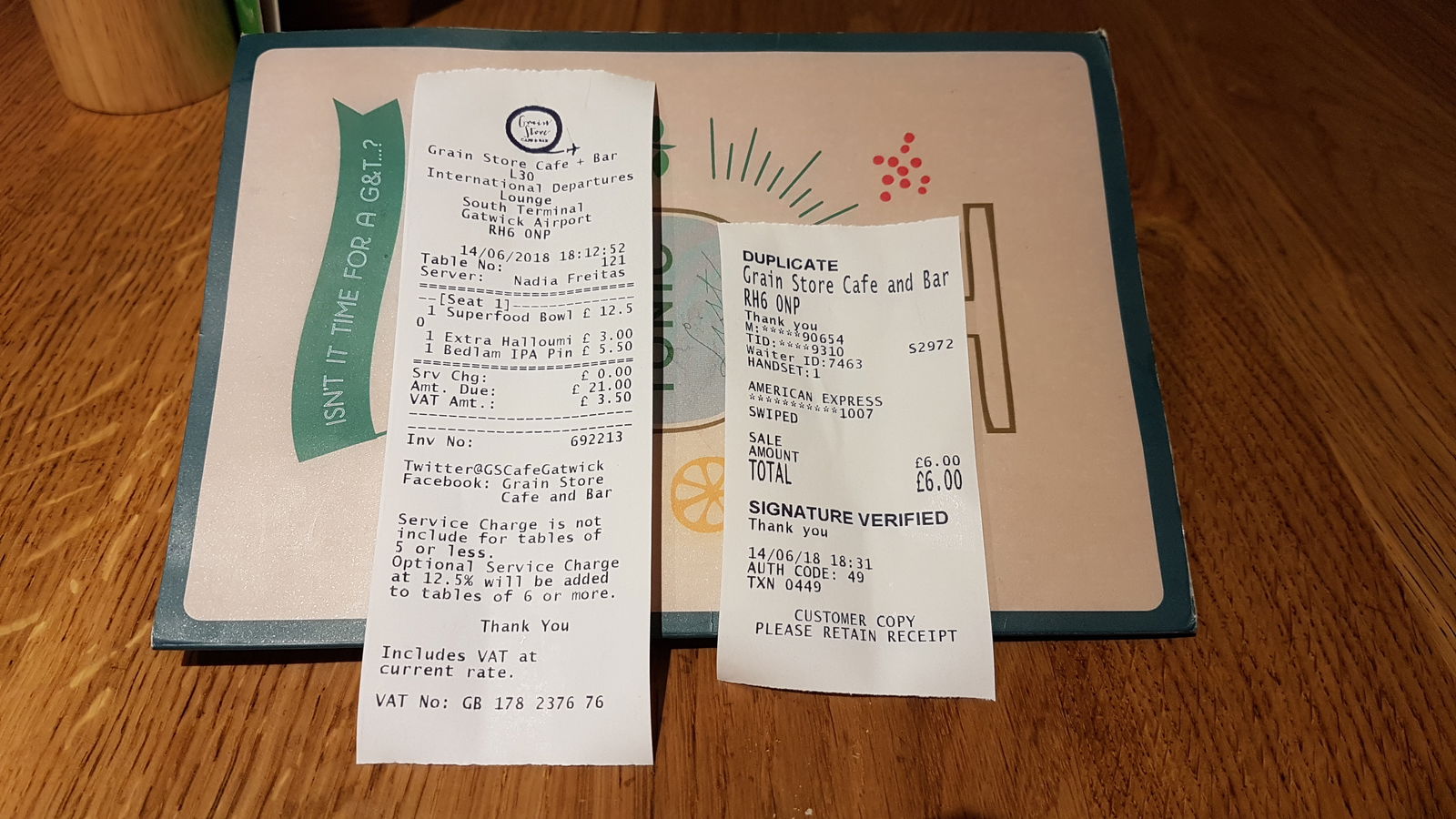 My meal was £21, reduced to £6 with the Priority Pass discount.
I asked my friendly waitress if they receive a lot of Priority Pass customers and she said:
'Yes, lots. They all say the food here is better than the lounge and there's no problems with access here.'
I paid my meal, thanked the polite and welcoming staff, and left within 25 minutes of arriving. That is exactly what I want when visiting a Priority Pass venue at a busy leisure airport.
Bottom line
The Grain Store is a brilliant solution to the Priority Pass capacity issues at London Gatwick Airport. I don't even bother with the Priority Pass lounge there anymore, and head straight to The Grain Store for freshly prepared, good quality cafe style food, served quickly with a smile.
The food and beverage options are significantly better than the No 1 Lounge at Gatwick.
The staff welcome Priority Pass customers and I have never seen the place completely full – I suspect this is because of its size with almost 100 tables, as well as the fact that they can prepare and serve customers so quickly that they can turn the tables every 30 minutes or so.
I wish they would open a Priority Pass restaurant in each terminal at Heathrow, because I have no doubt they would be better than the Priority Pass lounges there.
Have you visited The Grain Store with a Priority Pass membership?