There are a few noteworthy route additions/cancellations/adjustments which I figured I'd briefly mention:
Air New Zealand announces new service to Bali
Air New Zealand has announced that they'll begin twice weekly service between Auckland and Bali as of June 20. Bali is one of my favorite places in the world, so I'm really excited to see another Star Alliance option to Bali. The flight hasn't been loaded into the GDS yet, so I have no clue how award availability is looking. This is pretty significant, though, since you'll now be able to travel on an award ticket from the US to Bali with a stopover in New Zealand, another one of my favorite places.
The only downside is that the 8.5 hour flight from Auckland to Bali is operated by a 767-300 aircraft, which features their regional business class product. Still, if it allows me to travel from the US to Bali via New Zealand, I'm totally in!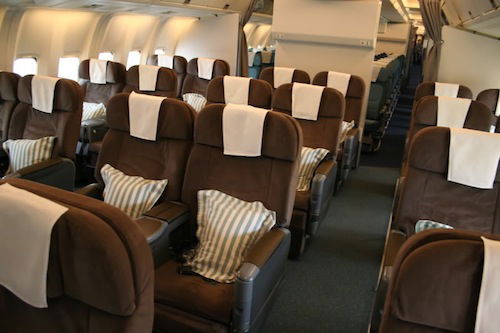 American cuts New York to Tokyo Narita, adds service to Tokyo Haneda
American, American, American. What the heck are you thinking? First you cut your Chicago to Delhi route, and now you replace your New York to Tokyo Narita flight with a new New York to Tokyo Haneda flight as of this summer. Yes, this is the same flight they cut last year because it wasn't doing well. Haven't we learned our lesson that transpacific flights into Haneda are nothing more than hype? Yes, the airport is a bit closer to the city, though the awful arrival and departure times mean transportation into and out of the city can be a nightmare, and we all know how expensive Tokyo is. Beyond that, connections are virtually non-existent with the flight times. I give it a few months at most before they cut it again. What are they thinking? Oh well, it'll probably at least be worth a double miles promotion for the route.
Thai cuts nonstop service to the US
As of May 1, Thai will cut their nonstop Los Angeles to Bangkok flight and instead replace it with a flight that stops in Seoul/Incheon in both directions. The flight will be operated by a 777-200 in place of the A340-500 currently operating the route. This is awful for just about all passengers. For one, the 777 doesn't have a premium economy product, while the A340-500 did. Furthermore, economy on the A340-500 had an unheard of 36″ of pitch, while it's not quite as generous as the 777. What I can't for the life of me understand is that Thai doesn't at least operate the service with an aircraft featuring a first class product. I mean, surely a flight to the US would get more paid premium traffic than their routes to Rome, Madrid, etc., right?