The International Civil Aviation Organization (ICAO) recently completed an audit of Thailand's Civil Aviation Authority, during which they found some troubling policies.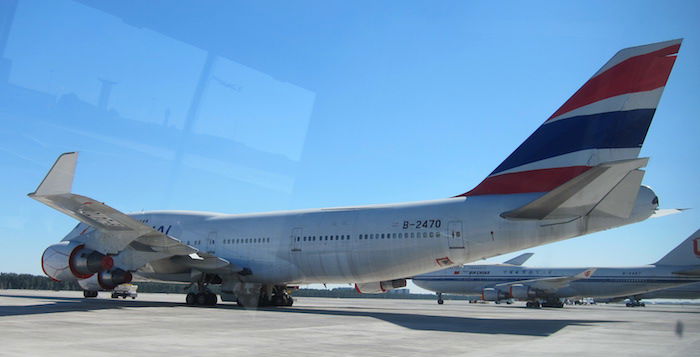 Orient Thai 747 — best avoided?
Via Reuters:
One aviation source with knowledge of the matter told Reuters that significant safety concerns had been uncovered during an audit of Thailand's civil aviation authority by the Montréal-based International Civil Aviation Organization.

The source said the ICAO's concerns revolved around the issue of operator certificates to carriers by the Thai authority. While the ICAO cannot "downgrade" states, its audits identify concerns that could lead countries to take steps such as banning flights.

"The audit revealed some safety concerns, primarily relating to air operator certification procedures," ICAO spokesman Anthony Philbin said in an email, adding that Thailand had submitted a plan to the ICAO to correct the issues identified.
As mentioned above, while the ICAO's audits don't officially directly have any implications, it's something a lot of other countries pay attention to. And it seems that China, Japan, and South Korea, specifically, are banning Thailand's airlines from operating charter flights or adding new routes to their countries over safety concerns:
The halt is disrupting the peak travel season around the Thai New Year holiday in April. About 100 charter flights to Japan alone have been canceled and some 30,000 tickets either refunded or modified, Somchai Piputwat, the director general of Thailand's Department of Civil Aviation (DCA), told reporters on Monday.

Budget carriers have been worst hit, Thai officials said, though national carrier Thai Airways International, which is in the midst of a major restructuring, has also been prevented from expanding because of the halt.
Of course if China, Japan, and South Korea are taking action, it wouldn't be surprising if we saw a similar response from the US or EU.
So are Thailand's airlines unsafe?
Not necessarily.
The important thing to understand here is that the ICAO audited Thailand's Civil Aviation Authority, and the ICAO's concern is with the CAA's process. Presumably (hopefully?) Thai Airways, Bangkok Airways, etc., have higher safety standards that they hold themselves to, and they're not doing the bare minimum required by the CAA.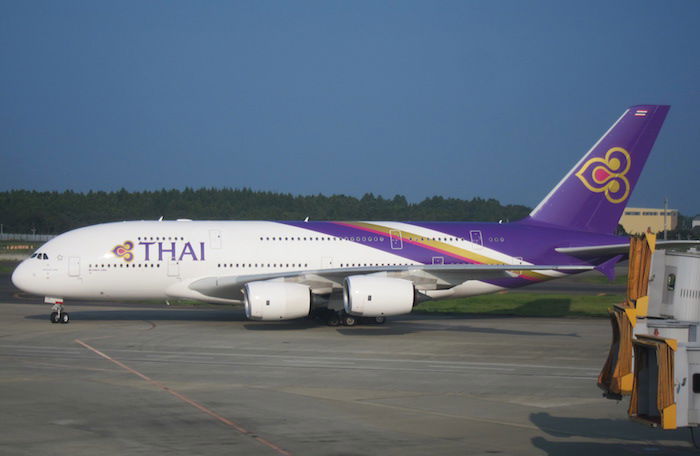 Thai Airways A380 at Tokyo Narita Airport
I'm less familiar with Orient Thai, One-Two-Go, etc., and generally wouldn't feel quite as confident with their self-imposed maintenance and safety standards.
And there's also a chance this could to some degree just be political. If China, Japan, and South Korea truly have safety concerns over Thailand's airlines, shouldn't they deny all flights from those carriers, rather than just limit growth? It's not inconceivable that these countries are trying to give their own airlines an advantage. I'm not saying that's the case, but it's also not outside the realm of possibility, in my opinion.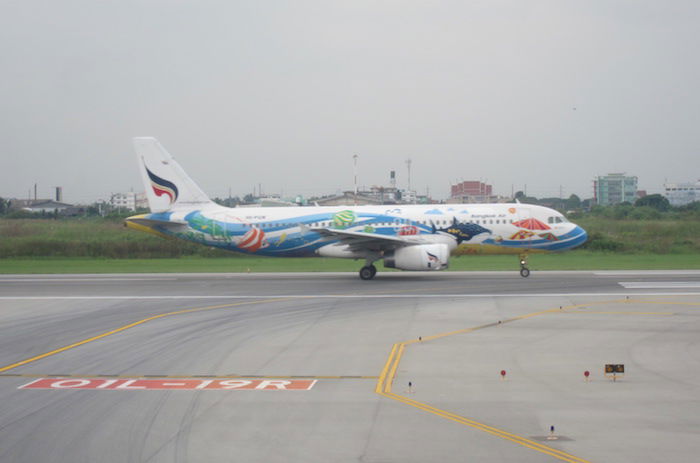 Bangkok Airways A320 at Bangkok Airport
Bottom line
I wouldn't read too much into this yet. In other words, Thai Airways and Bangkok Airways didn't become unsafe overnight. As far as Thailand's other airlines go, I can't say I would have flown them anyway.
Does the ICAO's audit impact your willingness to fly Thailand's airlines?