Hilton has just announced their 14th hotel brand, called Tapestry Collection by Hilton. The brand is described as "a gathering of original upscale hotels catering to guests seeking reliability and value in their independent hotel choices." Interestingly Tapestry Collection is Hilton's second independent brand — Curio Collection is Hilton's other independent brand.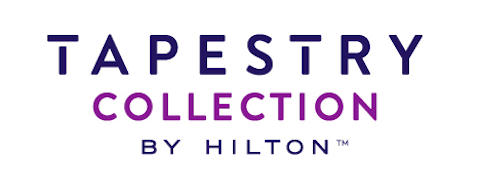 Tapestry Collection is supposed to be upscale, but slightly lower end than Curio Collection, which Hilton launched in 2014. It's similar to how Starwood has Luxury Collection, which is a collection of independent hotels, and then introduced Tribute Portfolio, which is supposed to be slightly lower end.
Per the press release, the first Tapestry Collection property will open in the third quarter of 2017, and seven hotels have signed letters of intent:
Seven hotels have signed letters of intent with the collection in the following cities: Syracuse, N.Y.; Chicago, Ill.; Nashville, Tenn.; Warren, N.J.; Hampton, Va., and two in Indianapolis, Ind. The collection has an additional 35 deals in process, with the first property expected to convert to Tapestry Collection by Q3 2017. Further additions to the collection will be announced in the coming months.
In theory I'm a big fan of independent hotels joining the major global hotel programs. It gives you a unique and local experience while also giving you the things you've grown accustomed to with the major global hotel chains, like a lucrative loyalty program.
At the same time, I'm not totally sure I see the need for a second independent hotel chain for Hilton. Personally I'd rather see Hilton add more hotels to their existing Curio Collection than come up with a new brand altogether. For example, I've been a bit disappointed by Starwood's Tribute Portfolio. They have a couple of unique properties, but the others could just as easily fit into one of the existing brands. For example, there's nothing local-feeling about the Westshore Grand, which is in a converted office building, and is a former InterContinental.
Then again, the reasons the major hotel companies create new brands ultimately isn't for consumers, but rather for hotel owners. The major global hotel chains only manage a vast majority of their properties, so a hotel owner might be excited about being able to invest in the first hotel of its type in a city, rather than the sixth Hampton Inn, for example. That's the main reason we've seen such a big increase in the number of hotel brands.
Here's an infographic about the Tapestry Collection: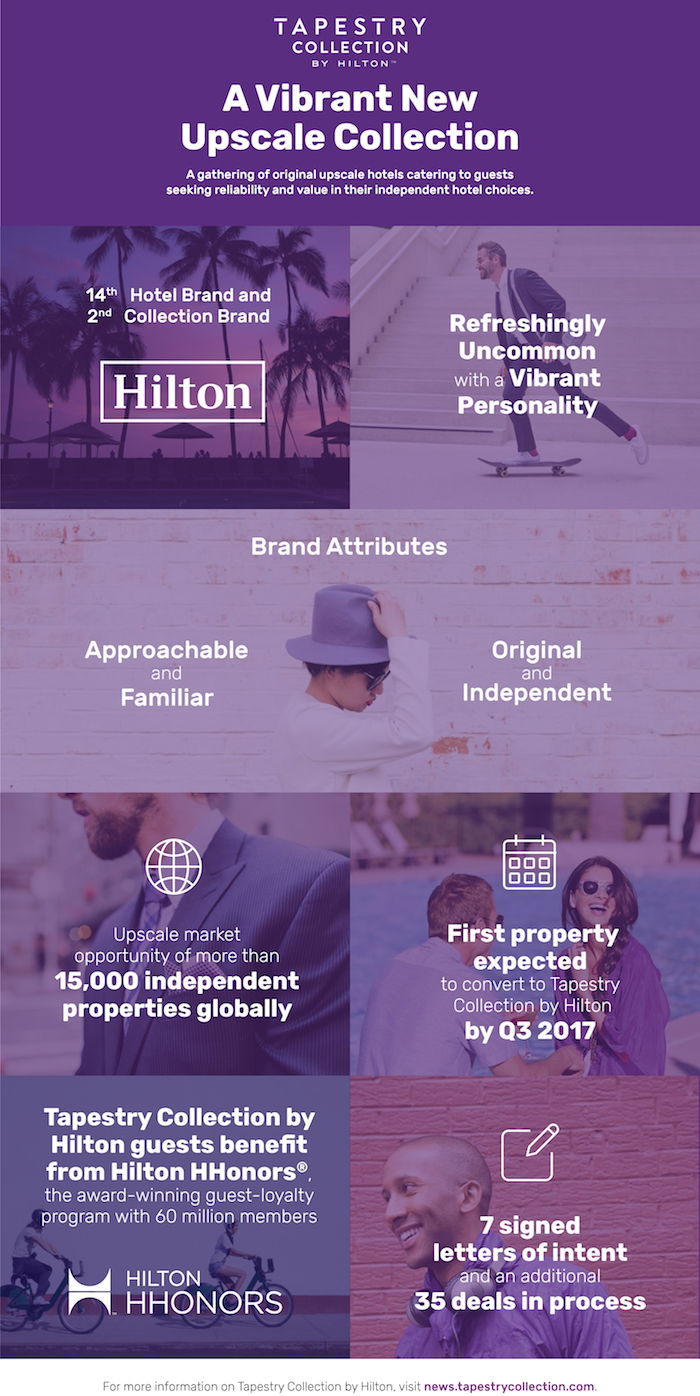 Bottom line
I'll certainly be curious to see what hotels Hilton includes in this collection. I'm a big fan of staying at a hotel that feels independent while still having access to a great loyalty program, though it all comes down to execution.
What do you make of Tapestry Collection by Hilton?