I was sent the following press release from TAM this morning:
São Paulo, April 30, 2014 – TAM Airlines, part of LATAM Airlines Group, continues to stay innovative with its most recent enhancement being a more personalized on-board service with the creation of a new leadership position within the flight crew. Starting November 1, international flights operated by wide-body aircraft will have a dedicated crew member who will be responsible for overseeing the flight experience. In this new position, titled "head of on-board service," the person will circulate throughout the different cabin classes to ensure service consistency.

"Our efforts are focused on providing passengers with an increasingly better travel experience, marked by quality and consistent services," says Jerome Cadier, CMO at the LATAM Airlines Group.

Another improvement is that the Boeing 777 aircraft will now come with more comfortable Business Class seats, which are ideal for passengers to rest during the flight. When reclined, the seats are 84 inches (213 cm) long, or 15% bigger than existing seats. Thus, passengers will fly to North America and Europe with greater comfort. The adaptation of the seats will be made gradually in all Boeing 777 aircraft and should be concluded by the end of the first half of 2015.

On November 1, TAM will also discontinue First Class services on flights to the United States, Europe (Germany, Spain, France, England and Italy) and Mexico. "We took this decision to enable us improve the Business Class seats and the on-board service offered to passengers, after taking into consideration the average load factor of the First Class. With this change, we will be able to offer an even better and more personalized on-board service to more passengers," adds Cadier.

As of today, April 30, tickets for First Class will no longer be available. With this change, TAM will offer two travel classes (Business and Economy Class) on flights to its 19 international destinations.
TAM introducing head of on-board service
Starting November 1, 2014, international widebody flights will have a new head of on-board service position. While I enjoyed my flight in TAM first class from Sao Paulo to New York last month, I did find it a bit odd that there didn't seem to be a purser leading the crew.
This concept is hardly innovative but rather TAM catching up, so I'd say it's about time they added this.
TAM is eliminating first class
Here's the really sad news. TAM has always had a first class product that intrigued me. For years it just wasn't possible to fly it using miles, since they didn't release any first class award space. Then in February they began opening up tons of first class award space, to the point that virtually every seat was bookable using miles.
That trend has continued, and even now that they've transitioned to oneworld they still release tons of first class award space.
Unfortunately it seems that first class wasn't profitable for them, and as of November 1, 2014 TAM will be eliminating first class on all routes that currently offer it.
This is really sad news. TAM almost never releases business class award space, so it was awesome to be able to redeem miles for first class. And they did have a really innovative first class cabin, with just a total of four seats.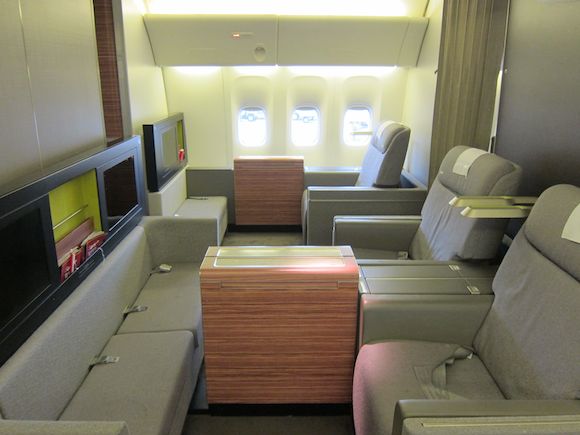 TAM 777-300ER first class cabin
I'll also miss their first class lounge at Sao Paulo Airport, which is by far the nicest lounge at the airport, as I presume they'll be closing it as well.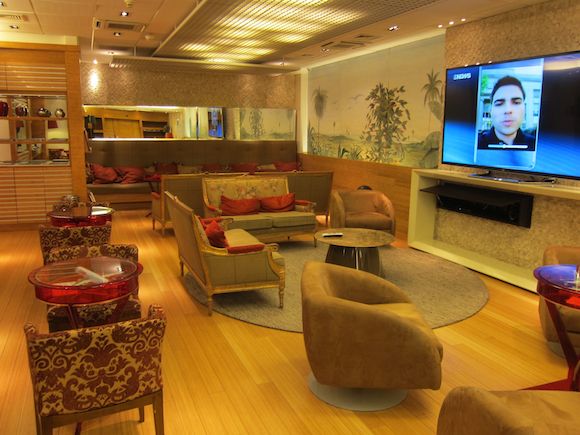 Sao Paulo Airport TAM first class lounge
TAM has stopped selling first class seats for travel after October 31 as of today, and if you look at the seatmaps for travel starting November 1 you'll notice it still shows the first class cabin, but the seats are simply blocked off. Perhaps if the flight is full it will still be possible to assign a first class seat as an elite member, even if the service will be business class.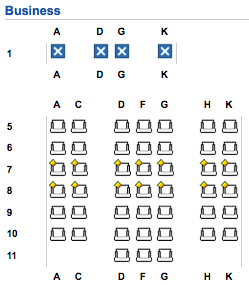 TAM improving business class product
Unfortunately they're short on details here, but supposedly the seats will be 84 inches long. They don't explicitly mention it, but hopefully these new seats are fully flat. Their current business class product really leaves quite a bit to be desired.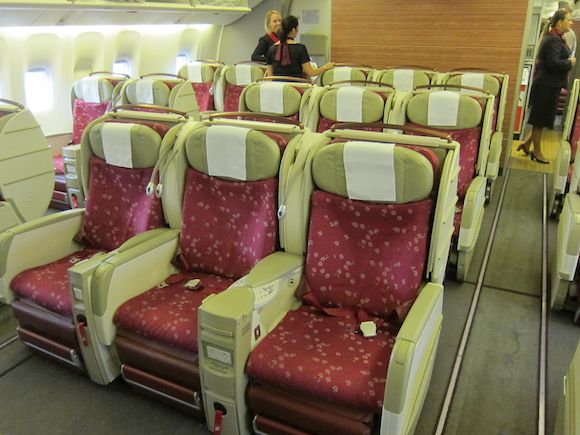 TAM business class cabin 777-300ER
Perhaps it will be a similar to what LAN and TAM have announced they'll have on their 787s and Airbus A350s: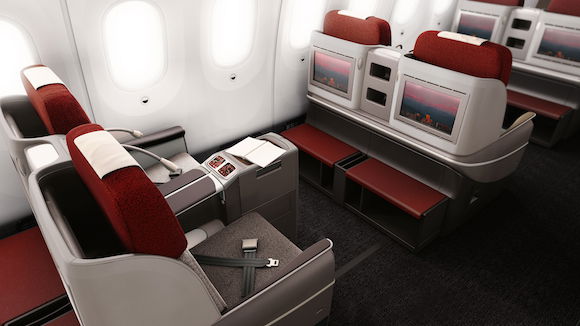 LATAM's new business class interiors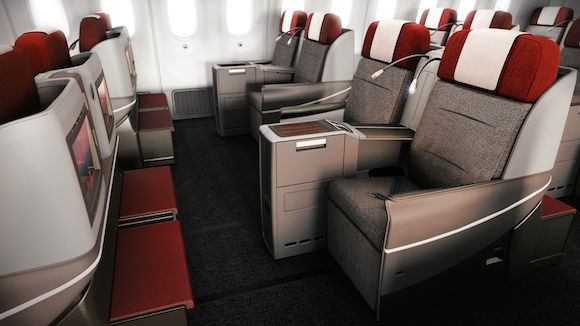 LATAM's new business class interiors
They're also pretty ambitious with the reconfiguration goals. They hope to have the fleet reconfigured by the first half of 2015, so the project should take about a year.
Bottom line on TAM changes
It always sucks for award passengers when an airline that's generous with releasing first class award space cuts first class. And TAM's first class was especially useful, since there aren't many decent airlines flying longhaul to/from South America. At the same time, the average business traveler will of course benefit from a better business class product.
To those of you that redeemed miles already for TAM first class for travel after November 1, I'm sorry!