Say it ain't so! Just a few months ago I had the distinct pleasure of flying TAAG Angola's first class. It was one of the last international first class products I hadn't yet tried, and was also the international first class product I had the least expectations of. I flew them from Lisbon to Luanda to Sao Paulo (as one does), and had two very different experiences.
The first flight featured their newest first class product, with just eight seats in the cabin.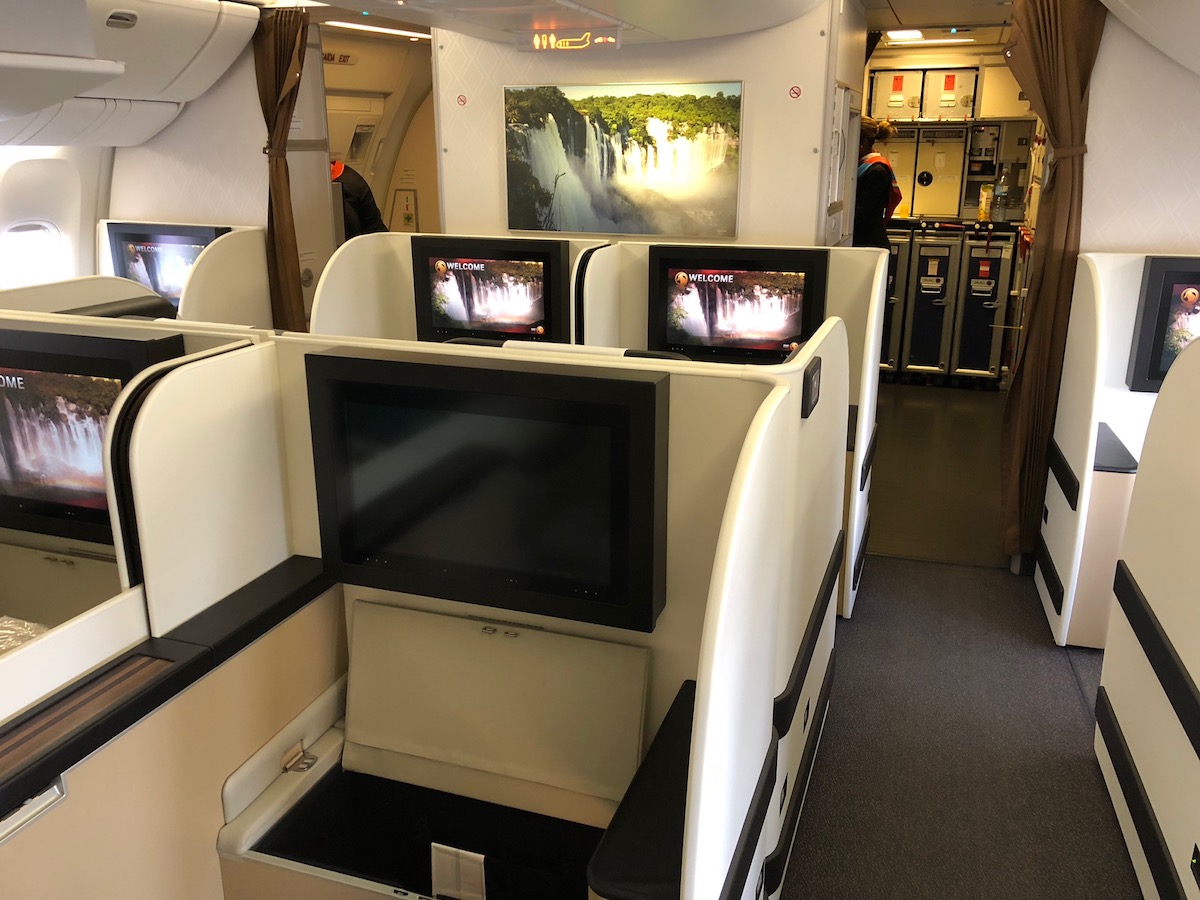 The service on that flight was generally well intentioned (more or less), though the soft product was more what you'd expect in business class than first class.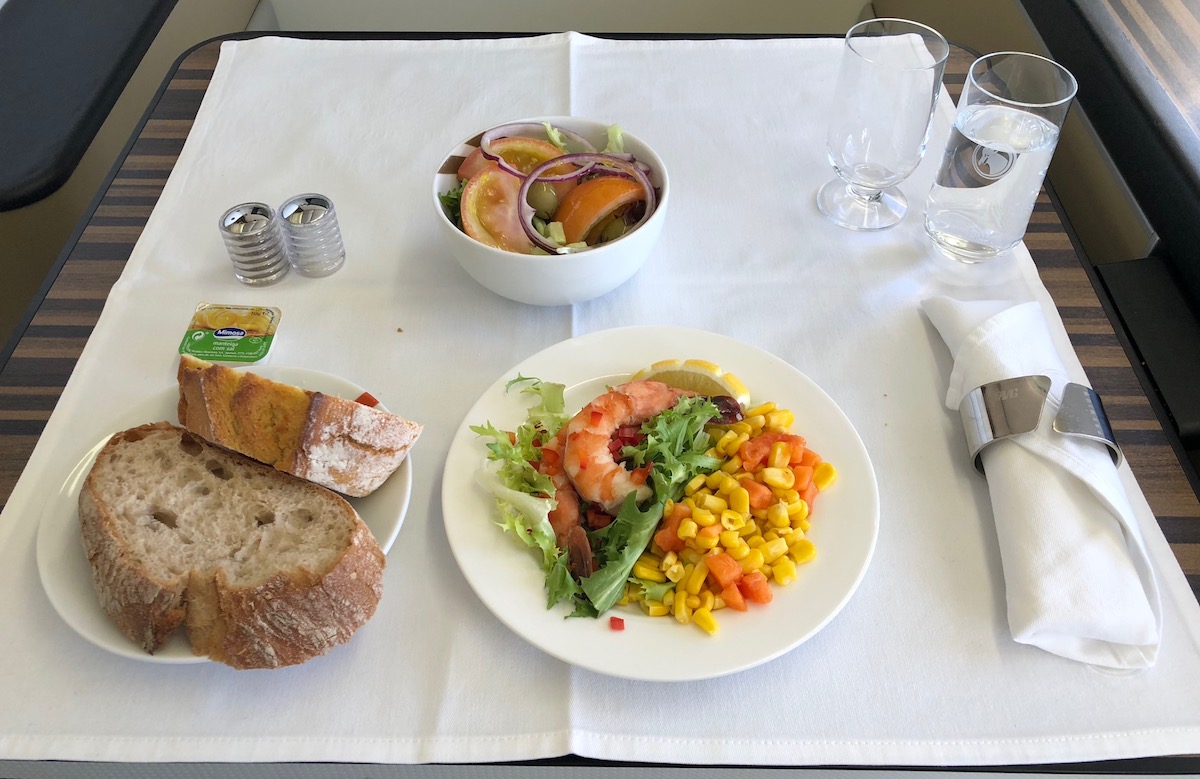 While the first flight was alright, the second flight was the worst first class flight I've ever had, and probably one of my worst flights all around. The lead flight attendant seemed very disturbed by me taking pictures, and then tried to intimidate me. Clearly he was very security conscious, because he spent the entire flight asleep in the jumpseat.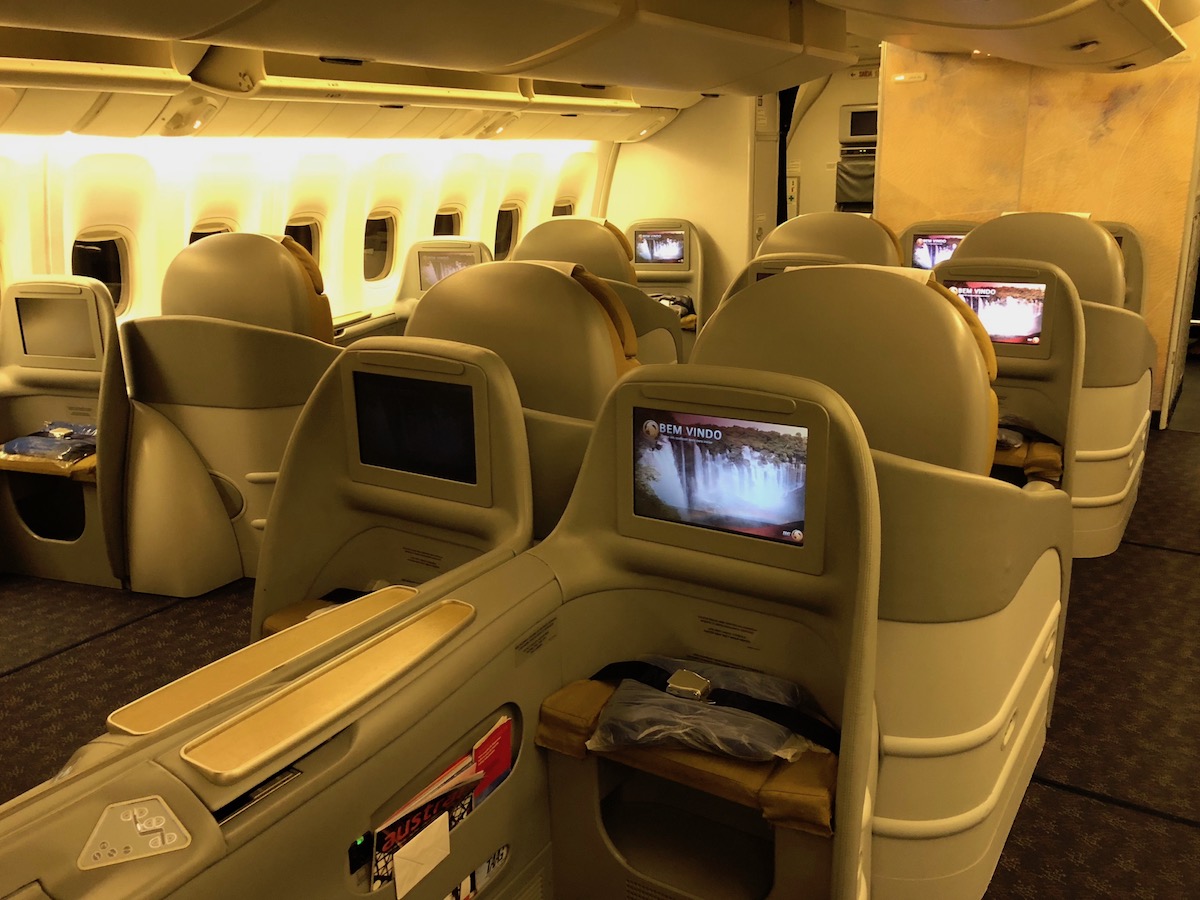 On the surface it might seem odd for an Angolan airline to have first class, though there's huge income disparity there, and a lot of wealthy people travel between Angola and other countries regularly (particularly Brazil and Portugal). On the first flight the first class cabin was nearly full, while on the second flight it was just us and a couple of employees in first class.
It appears as if the airline may be eliminating first class, or at a minimum, will stop selling it. TAAG Angola has closed first class reservations for all routes as of October 1, 2018. As of that date, all flights just show zero seats for sale in first class.
TAAG offers first class from Luanda to Cape Town, Lisbon, Johannesburg, Porto, Rio de Janeiro, and Sao Paulo (they used to fly to Havana, though it looks like that's no longer in the schedule as of October). I'm a bit surprised to see this move. I can't imagine they'll spend the money to reconfigure planes and remove first class, especially given that business class rarely seems to be full.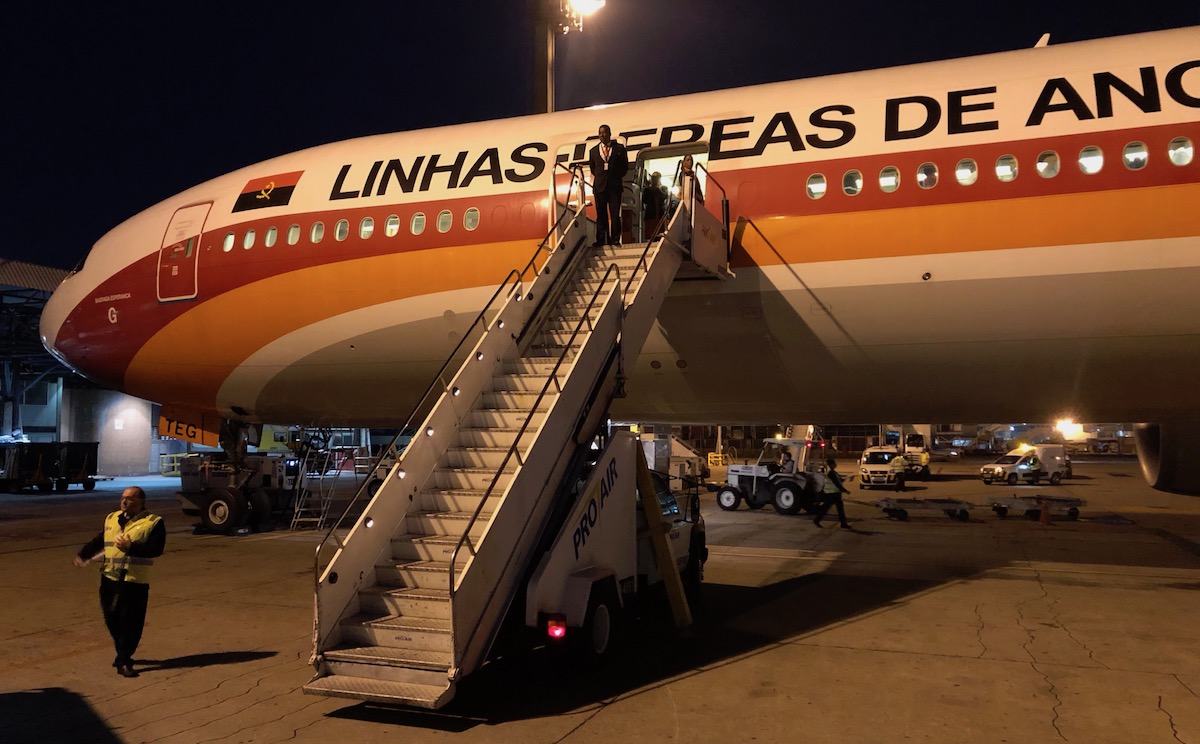 So I'm not sure if they're just not seeing people pay for the cabin, and have decided there's no point in selling it. It's not like they invest much in the first class hard product. Or maybe they're just converting it into the official friends and family cabin/crew rest?
This is a puzzling development, so maybe we'll find out more soon. Or maybe not. I'm not sure the airline has the PR department, and the only press release they've had in the past five months is to indicate that "TAAG Will Stop Flying To London." TAAG doesn't fly to London, and isn't even allowed to fly to London, though British Airways did end their service.
Anyone have a guess of what's going on with TAAG first class?