In 2016, Swiss opened a new first class lounge at Zurich Airport, located in Terminal E. This lounge is spectacular, and it ranks number three on my list of the world's 10 best first class airline lounges.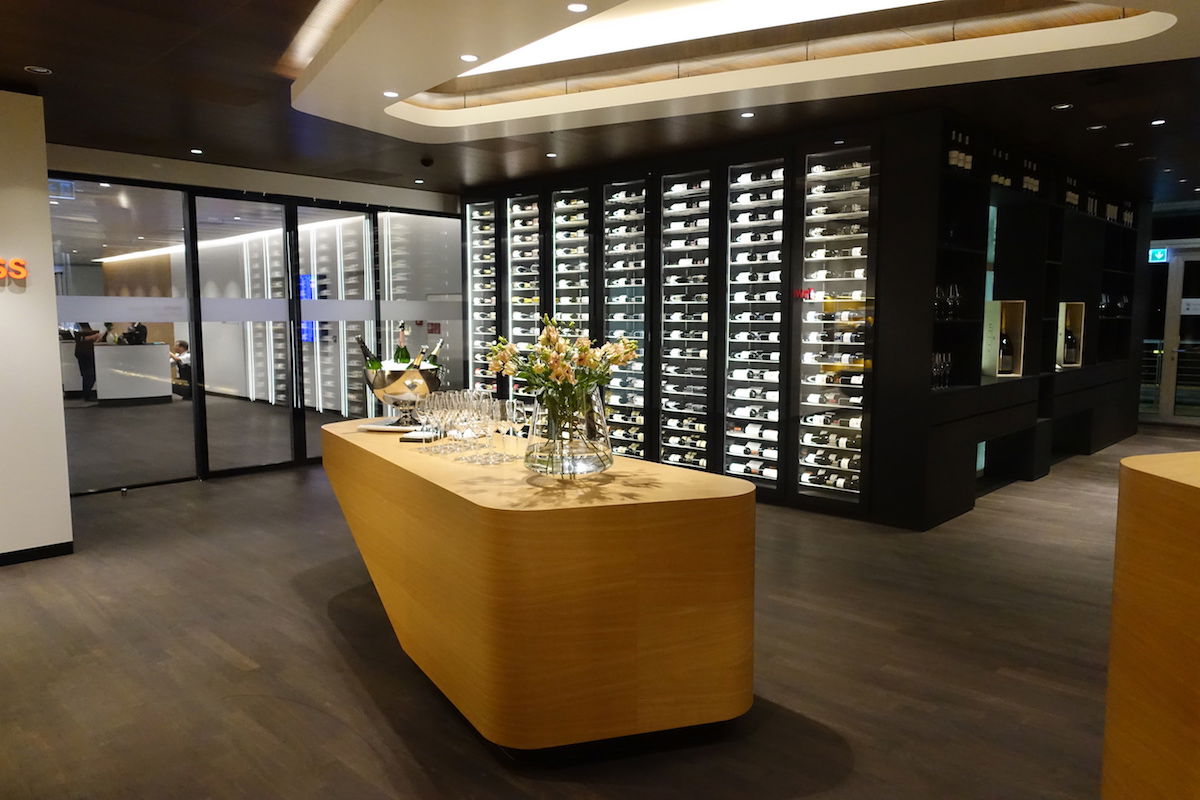 The lounge is incredibly elegant, features top notch a la carte dining, has a huge outdoor terrace with great plane spotting, and also has the most comfortable bedrooms available in any airline lounge.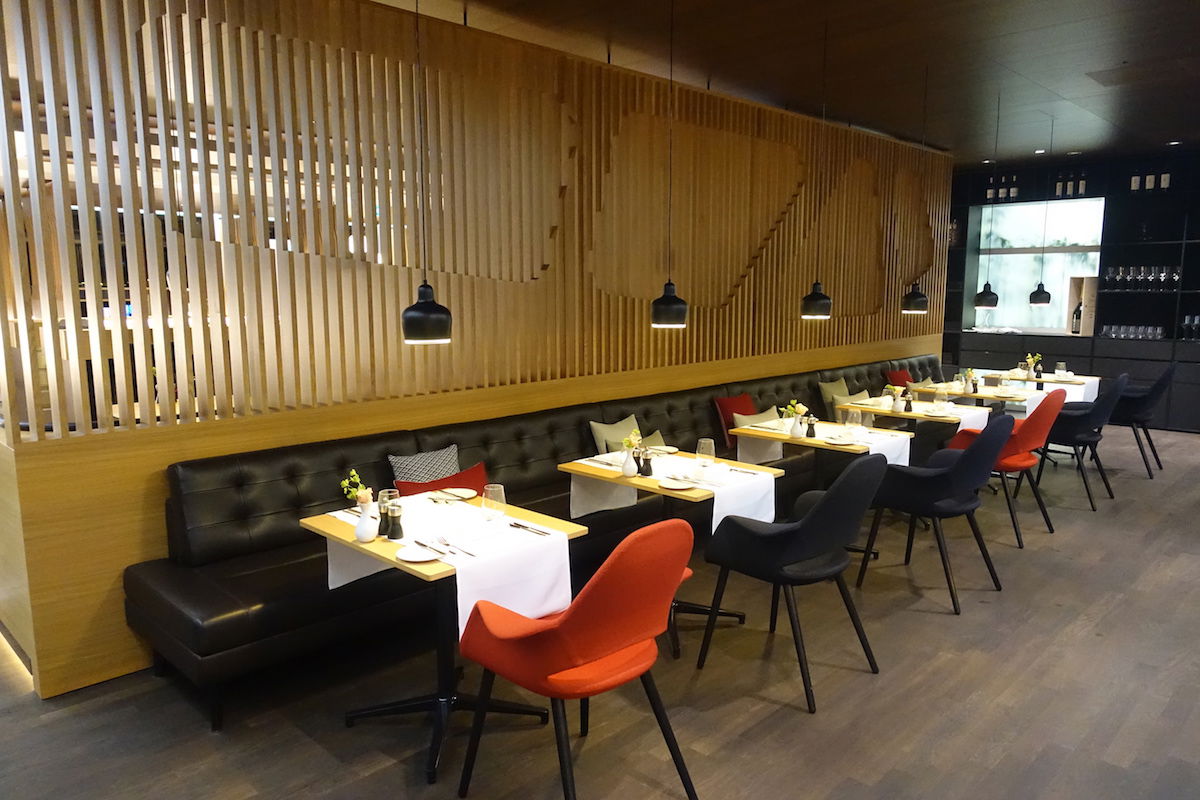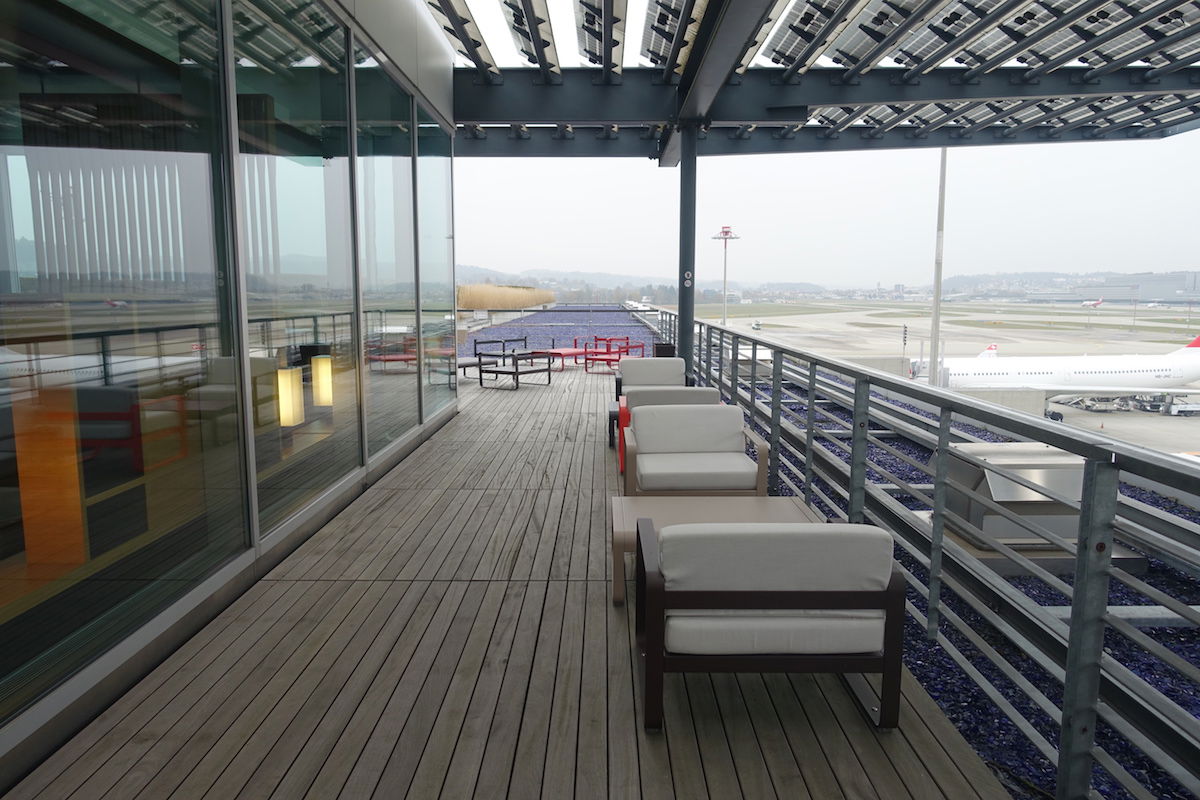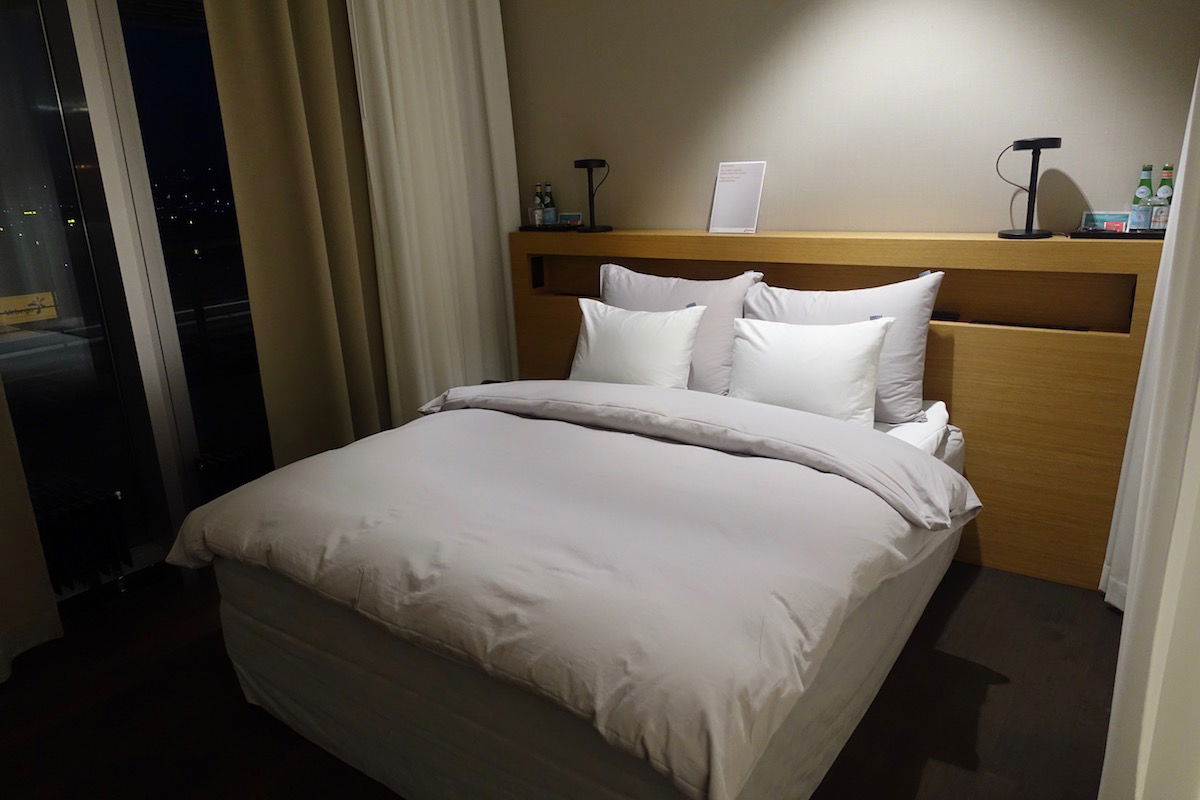 Last March I wrote about how Swiss was planning on opening a second first class lounge at Zurich Airport, located in Terminal A. This is the Schengen area of the terminal, used for flights within Europe. Initially the new lounge was supposed to open by the end of 2017, but as is normal when it comes to airport construction, there have been some delays. However, we now have an opening date and more information on the lounge.
Swiss' new first class lounge in Zurich will be opening on Monday, March 5, 2018. The lounge will be 650 square meters (~7,000 square feet), and will feature both a check-in area and dedicated security channel, so that eligible passengers can have a more seamless experience. The lounge will be open daily from 5:30AM until 10:30PM.
The lounge will be open to Swiss and Lufthansa first class passengers and HON Circle members. Since this lounge is a Schengen lounge, that means first class passengers would be those connecting off longhaul flights (like Hong Kong to Zurich to Frankfurt), or those first taking a short-haul flight in order to connect onto a longhaul flight (like Zurich to Frankfurt to Hong Kong), since other passengers would use the Terminal E lounge. Presumably most passengers using this will be HON Circle members, as they get access to these lounges even when traveling on short-haul flights.
Here's how Swiss describes the features of the lounge:
The new 650-square-metre lounge has been designed in the style of the existing SWISS First Lounge in the airport's Terminal E, and offers lounge suites, a lounge club with inviting leather sofas, a business zone and a meeting room with a view of the apron area. Further facilities include a relaxation room with two loungers, and a smokers' lounge with its own outside section and a choice of fine whiskies. With its bright oiled-oak parquet floor, its Jura limestone walls and its elegant furnishings by Swiss designers such as Vitra and de Sede, the new lounge exudes an ambience of refined exclusivity.

The centrepiece of the new SWISS First Lounge A is its extensive barista bar, at which guests can sample various speciality coffees and choose from over 100 Swiss grappas and further fruit brandies. On the culinary front, the new lounge offers both an à la carte restaurant and a front cooking option. So every guest is free to decide whether they wish to be served their food and drinks or prefer to help themselves.
Here are some pictures of the new lounge: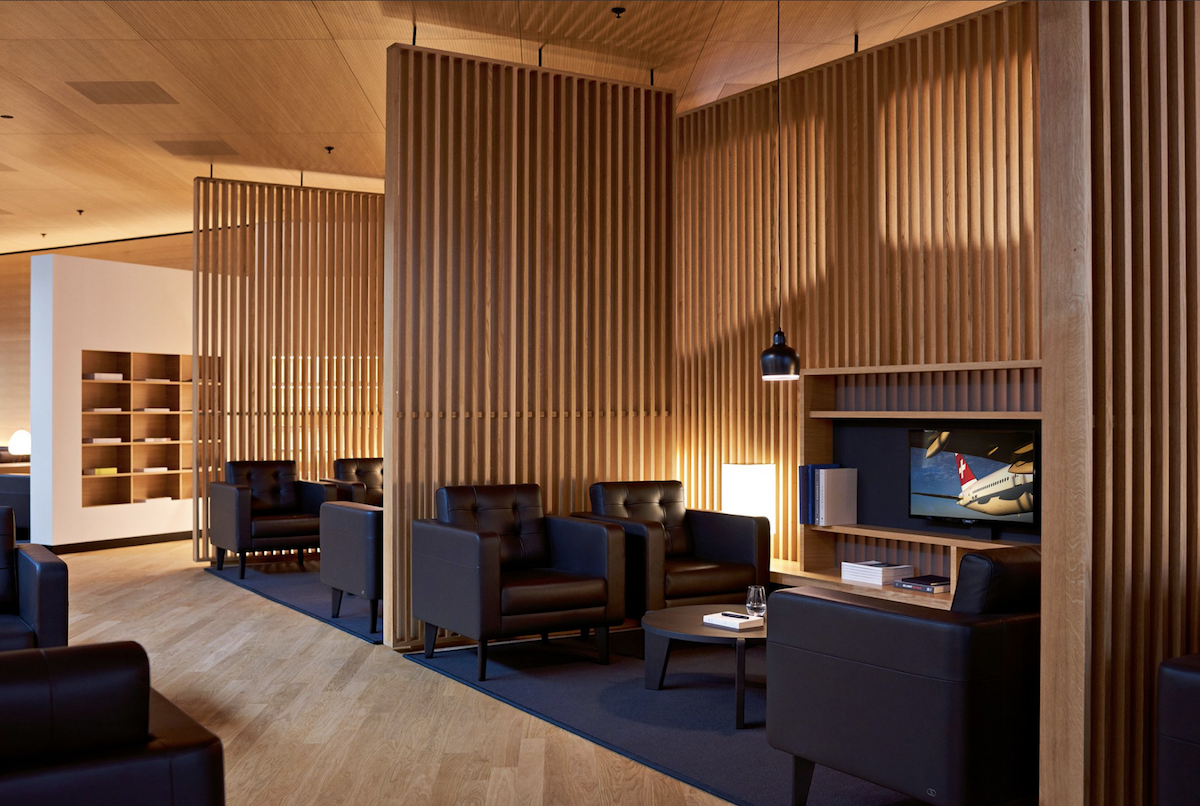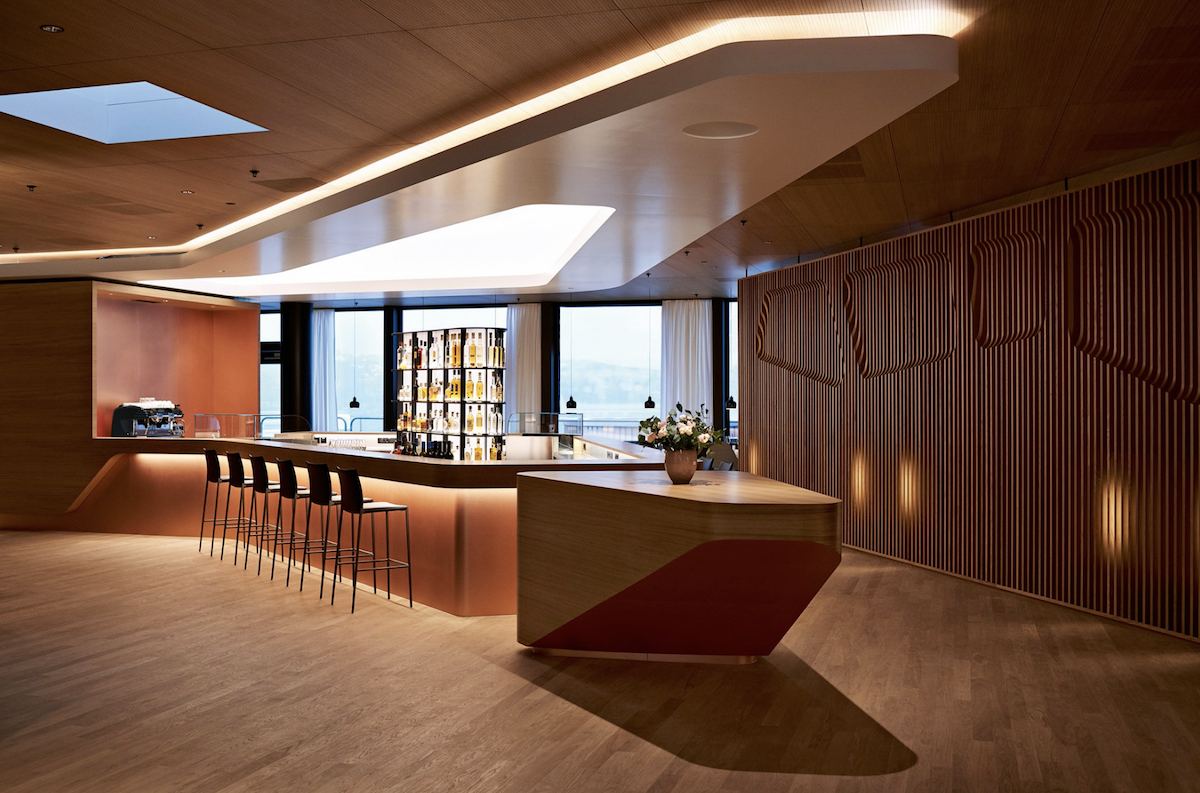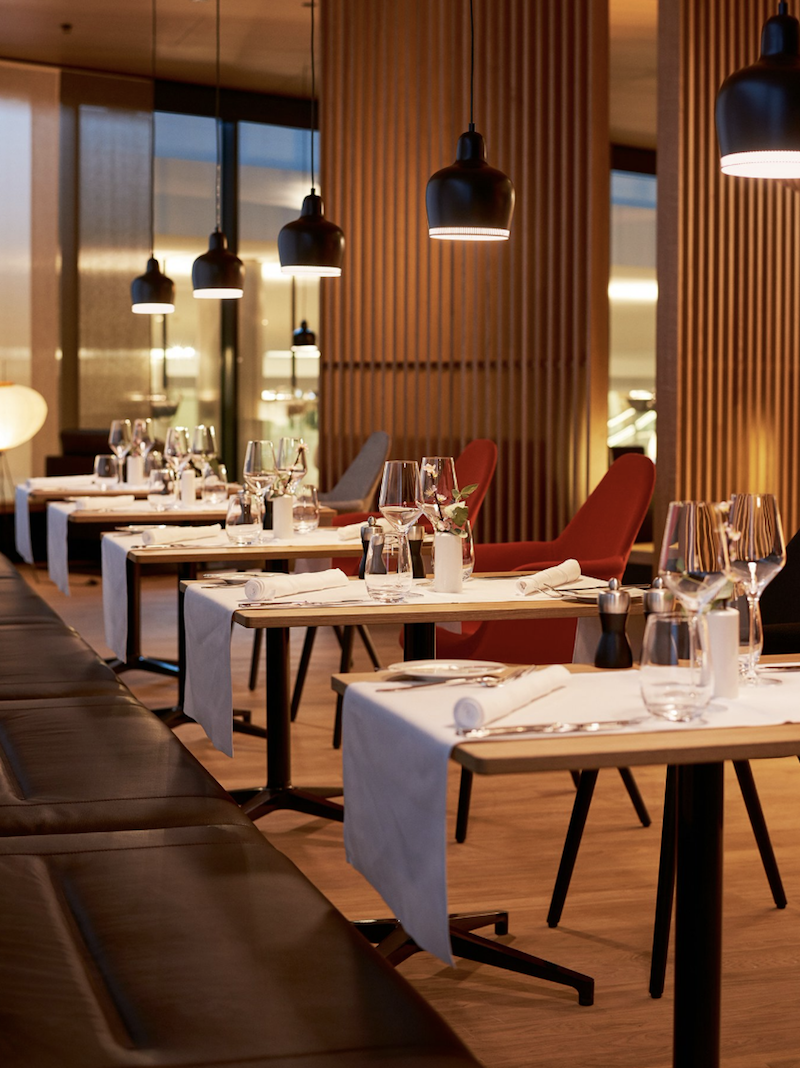 On top of the great lounge, Swiss will also be offering a new service to passengers, which matches Lufthansa's offering at their hub airports. Swiss will begin offering a new service this summer to first class passengers arriving in Terminal E, Terminal B, or at a remote stand. This service will collect passengers from the plane and take them directly to the relevant passport or security control in Terminal A or Terminal B. On top of that, those traveling on longhaul flights can check-in at Terminal A and then be transported directly to the lounge in Terminal E.
Swiss is considered the premium brand of the Lufthansa Group, so I've always found it strange that they didn't offer this service when Lufthansa did. It will certainly make the ground experience more seamless for those coming off longhaul flights in first class.
Too bad Swiss doesn't make first class award seats available to partner airlines (and is also incredibly arrogant).