Fortunately I spent New Year's Eve in the Maldives, so the extent of my post-midnight commute home was from the beach to the overwater villa.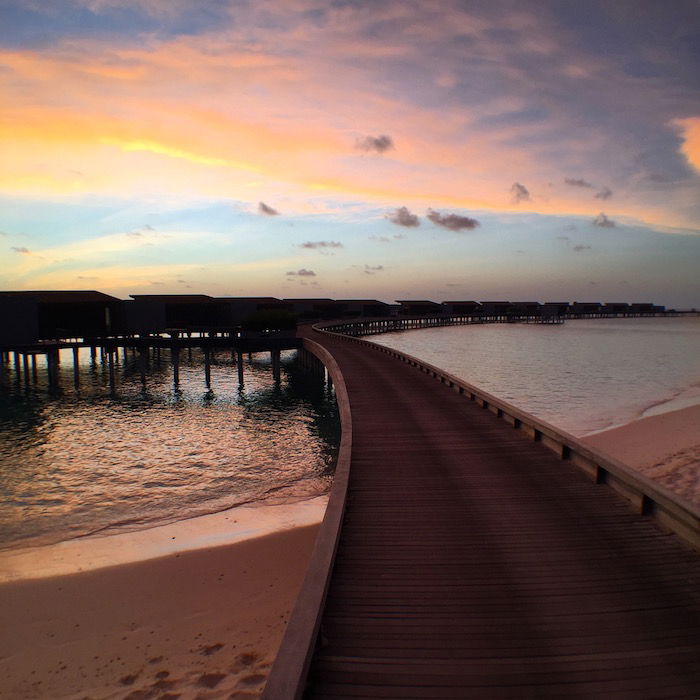 But as I browse the internet today, I notice a bunch of people outraged by Uber's surge pricing on New Year's Eve.
Like this guy, who paid nearly $500 for a ~24 minute ride:
https://twitter.com/JHoule88/status/682968510457339905/photo/1
On the surface it seems totally ridiculous. I don't think anyone will disagree. Nearly $20 per minute for being driven home is insane. But I think there are two sides to this.
Here are my general thoughts on Uber's surge pricing:
Uber is very transparent with surge pricing. You agree to the surge at the time you book, and you can even get a fare quote. So while the fares might be ridiculous, I think the people waking up and saying "oh my god I paid how much?!?!" have only themselves to blame (or how much they drank). If you don't like the fare, don't take an Uber.
Surge pricing can go up and down pretty quickly, and people should know that. Don't like the surge price at 1AM? Hang around till 2AM and I bet it will be much lower. Uber surge pricing changes by the minute, so the only time I'd accept 9.9x surge pricing is if it were an emergency. Of course waiting might not be convenient, but neither is paying an insane amount for a ride. 😉 If you're not okay with the surge pricing, it's something you have to deal with.
Uber is the perfect example of the "sharing" economy. Drivers are independent contractors and can work when they want. They need an incentive to work on New Year's Eve, because I'm sure there are other things they'd rather be doing as well. Without surge pricing I think you'd find very few Uber drivers. Now we can certainly debate how much of a surge would be reasonable. Would 2x be enough to get more people to drive? How about 3x? 9.9x does seem a bit excessive.
There are alternatives to Uber — other ridesharing apps, car services, taxis, etc. Put I think they're also the perfect example of why Uber has surge pricing. Good luck finding a taxi on New Year's Eve (few are working since they always charge the same, and those that are working are busy), and a car service doesn't give you much flexibility. So to many it seems like Uber might just be the only decent option. Does Uber have an ethical responsibility to provide cheap transportation on New Year's Eve to keep the roads safe? Some might argue they have a near monopoly in some cities, so perhaps some think that they do.
Bottom line
I think it's perfectly reasonable for people to take issue with Uber's surge pricing. But I think they should do so before they get in an Uber, because once they accept the surge pricing they have no right to complain, in my opinion. I don't go into a store, agree to buy something which I know has an inflated price, and then complain the next day that I overpaid.
With the sharing economy, people need an incentive to work during peak times, so I don't think surge pricing is unreasonable.
What's "reasonable" surge pricing, though? I agree 9.9x is excessive, but that's a case where waiting an extra hour would have likely saved a passenger hundreds of dollars.
To sum it up, there are ways to avoid the truly ridiculous surge pricing (like being patient), so when you accept surge pricing you're not happy with and complain after the fact, you have only yourself to blame, in my opinion.
Do you take issue with Uber's surge pricing? If so, do you take issue with it in general, or only when it exceeds a certain multiple?