In May 2015, the DHS announced their intent to expand US Pre-Clearance facilities to 10 new airports over the coming years. For those of you not familiar with Pre-Clearance facilities, it basically means that US Customs Border Protection officers are stationed at an airport outside the US, so you clear customs and immigration before boarding your US bound flight. That means you land in the US as a domestic passenger.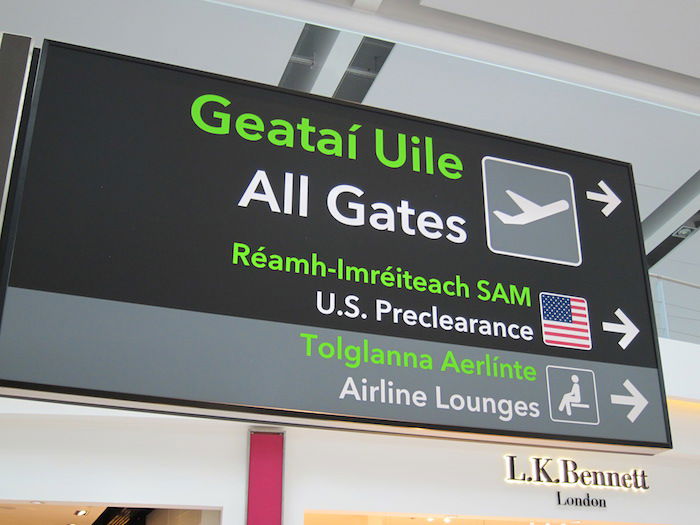 At the time, the possible airports included the following:
Brussels Airport, Belgium; Punta Cana Airport, Dominican Republic; Narita International Airport, Japan; Amsterdam Airport Schipol, Netherlands; Oslo Airport, Norway; Madrid-Barajas Airport, Spain; Stockholm Arlanda Airport, Sweden; Istanbul Ataturk Airport, Turkey; and London Heathrow Airport and Manchester Airport, United Kingdom
I suspect most of those won't actually happen (Istanbul probably wouldn't happen either way anymore, while adding this facility at London Heathrow just seems impractical).
As you can see, one of the airports on the list is Stockholm's Arlanda Airport, and it looks like that's actually happening.
Per an agreement signed today between the US and Swedish governments, Stockholm Arlanda Airport is expected open a US Pre-Clearance facility in 2018.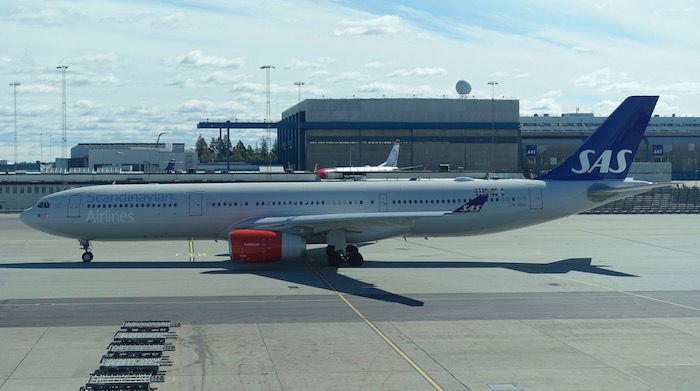 SAS A330 at Stockholm Airport
Per the press release:
On Friday, the Swedish and US governments signed a bilateral agreement to introduce US border control at Stockholm Arlanda Airport. In conjunction, Swedavia signed an agreement with US Customs and Border Protection (CBP) on how this function will be handled at the airport.

"The US is Sweden's most important trading partner after Britain. It feels really good now that the agreement with CPB has been signed. As we await a decision from the Swedish parliament, we will continue our preparatory work so that a decision on a larger investment in US preclearance facilities can be taken immediately once the legal process is completed, which is expected in the summer of 2018," says Karl Wistrand, president and CEO of Swedavia.
Here's a map showing where the new CBP facility will be located: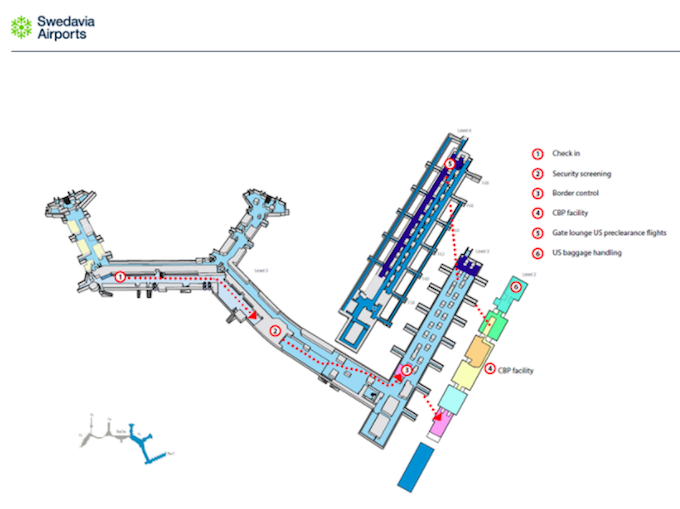 Some travelers will really love the addition of a Pre-Clearance facility, while others will strongly dislike it.
As of now Stockholm Airport has a fairly short minimum connection time of just one hour, though presumably that will have to be increased for US-bound flights once this facility is added. In general:
A facility like this is bad news for those with Global Entry, since clearing immigration on arrival is already a pretty quick process
Generally foreigners will come out ahead, given how long immigration lines can be on arrival in the US at major airports
The biggest problem with Pre-Clearance facilities is that they can cause flight delays, because airlines will generally wait if there are a few passengers running late going through the facility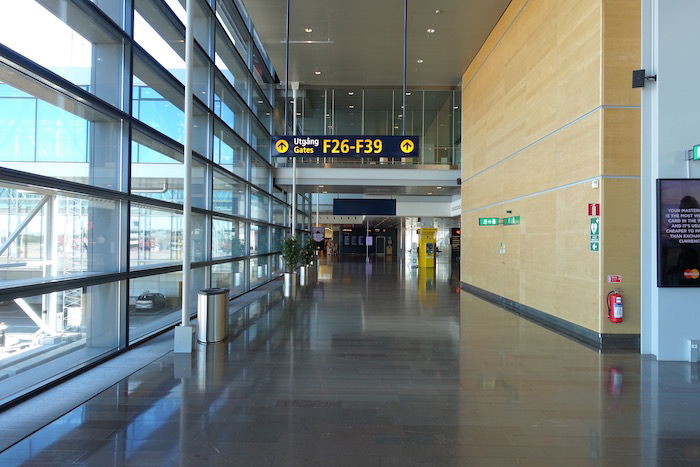 Stockholm Arlanda Airport
Does the addition of a Pre-Clearance facility in Stockholm make you more or less likely to connect there?
(Tip of the hat to Point Me to the Plane)