Note: This is a breaking story, and I'll update the post as we learn more. Refresh to find out the latest details.
This is simply tragic…
Radar contact lost with Sriwijaya Air flight 182
Sriwijaya Air SJ182 was scheduled to operate the ~450 mile flight from Jakarta (CGK) to Pontianak (PNK) today. The flight was operated by a Boeing 737-500 with the registration code PK-CLC, which was a 27 year old plane that flew for Continental Airlines and then United Airlines until 2012. Note that this is a "classic" 737, and not a 737 MAX.
The plane took off from Jakarta at 2:36PM local time, and managed to climb to an altitude of 10,000 feet. By 2:40PM, just four minutes after takeoff, tracking shows that the plane was at an altitude of 250 feet, at which point contact with the plane was lost. The pilots hadn't declared any sort of an emergency.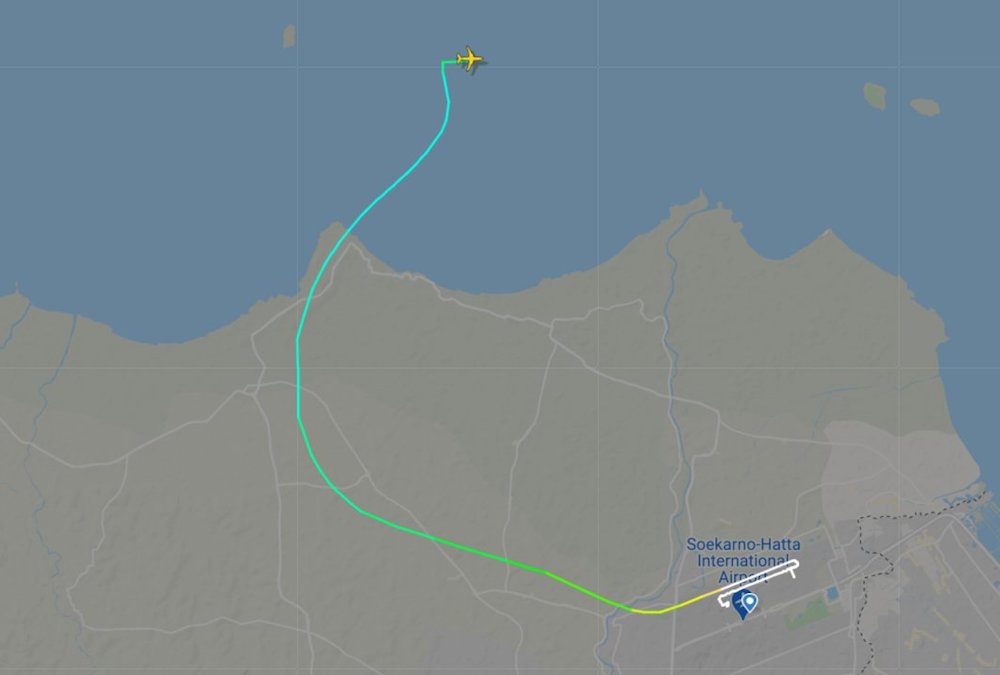 Photo credit: Flightradar24
Reports suggest that there were a total of 62 people onboard the flight, including 56 passengers (seven kids and three infants were among those) and six crew.
Search and rescue efforts are currently underway in the Java Sea. There are reports of some wreckage having been found, though it hasn't been confirmed with certainty that it belongs to SJ182.
What is Sriwijaya Air?
Sriwijaya Air is an Indonesian airline based in Jakarta, which operates a fleet of 18 Boeing 737s. That fleet consists of five 737-500s, 11 737-800s, and two 737-900ERs. The 737-500s are the oldest planes in the carrier's fleet, by far.
While the airline has had a few runway excursions that included some fatalities, this is the first time the airline has had an incident this serious. In recent years we've seen some other major crashes in Indonesia, like that of Lion Air 610 in 2018 (operated by a 737 MAX) and AirAsia 8501 in 2014 (operated by an A320), but none were from Sriwijaya Air.
Sriwijava Air exclusively operates domestic flights, with the exception of a single route to Timor Leste.
Bottom line
What a tragic start to 2021. My thoughts are with the family and friends of those onboard SJ182. The 737-500 took off from Jakarta, climbed to over 10,000 feet, and then lost radar contact as it descended to 250 feet, all within four minutes.
It'll probably be a little while until we learn more about what went wrong on this flight.
(Featured image courtesy of PK-REN)