"National" airlines can represent both a huge opportunity and challenge for developing countries.
Under the right conditions, these airlines can turn profits while also helping to contribute to the infrastructure of a country. Take Air Astana, for example, which has turned a profit every year for the past decade, and has contributed very nicely to the development of Kazakhstan.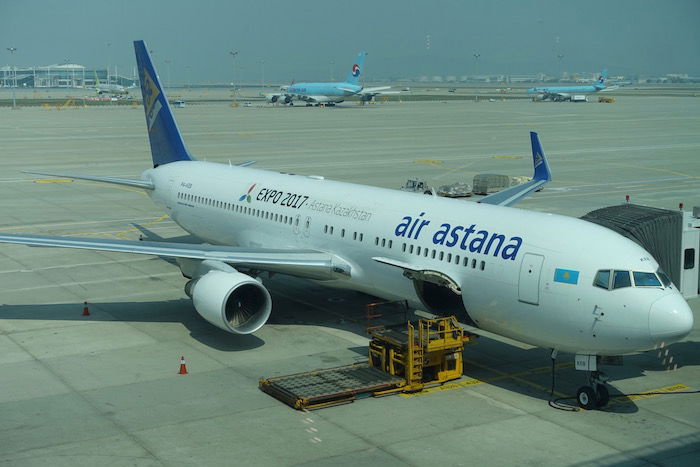 Air Astana 767
But then on the other end of the spectrum you have countries that invest hundreds of millions of dollars in their "national" airlines, only to have that airline never turn a profit. Well, unfortunately that seems to be the case with Colombo-based SriLankan Airlines at the moment.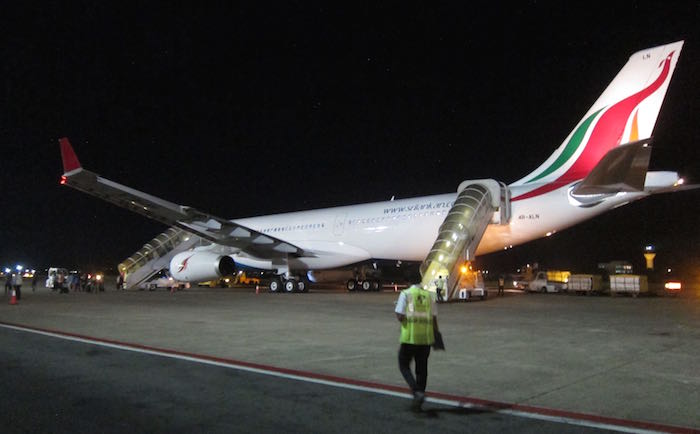 SriLankan A330
The airline was on an impressive growth trajectory, having taken delivery of A330s featuring a top notch business class product, and also having several A350 aircraft on order.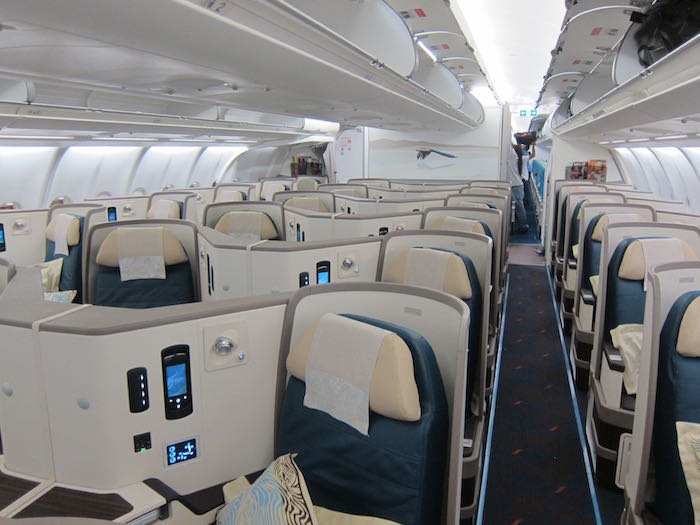 SriLankan A330 business class
Unfortunately they've realized that their expansion goals may have been too lofty, as the airline is now cutting two of their three routes to Europe, and is leasing their brand new A330-300 aircraft to Pakistan Airlines at breakeven costs, since they realize they can't turn a profit flying them.
On to top of that the airline has been trying to find another airline to take over their A350 order, though it seems they haven't had much luck with that. Per Reuters, SriLankan will pay $170 million to cancel their first four A350 orders, which were to be leased through AerCap, the world's largest independent aircraft leasing company. That's a lot of money for the airline to just throw out the window for a mistake.
That doesn't even cover the cost of canceling their whole A350 order, as the airline has four more A350s scheduled to be delivered around 2020, which the airline hasn't yet made a decision on.
How poorly is the airline performing? Per the article:
Sri Lankan Airlines, which has taken on lease seven Airbus A330-300s since 2012, has debt of around $3.25 billion.

It posted a group net loss of 16.3 billion rupees ($112.6 million) for the financial year through March 31, narrowing from the 31.4 billion rupees loss of a year earlier, due to lower oil prices. The carrier last posted a profit in 2009, a year after Emirates sold its stake in the venture.
The Daily News in Sri Lanka reports on how the current administration is blasting the previous administration for their order:
However, we are still compelled to bear a loss of 19.6 billion.We could have invested this huge sum of money to uplift the education in the country. We could have provided children books, text books and other necessary school equipment and built school laboratories. We could have built another 100,000 or 200,000 houses for the needy. The procurement of A350 airbuses have been carried out completely arbitrarily and without any transparency. Unfortunately, we are compelled to pay the heavy price for the sins committed by them during the previous regime," Finance Minister Ravi Karunanayake explained.

Finance Minister Ravi Karunanayake further said that the duty and responsibility of the media is to expose these types of corruption and malpractices. Ms. Mela Karunanayake and several former Colombo Municipal Councillors were also present at the event.
I can certainly see both sides here. There has been a lot of corruption with the Sri Lankan government and with SriLankan Airlines management, though I'm not sure if that's related to the airline supposedly overpaying for the planes.
That being said, I don't necessarily think that positioning these planes as unnecessary "super luxury" planes that can fly for 17 hours is fair either. The A350 is very fuel efficient, and in theory under the right conditions it can turn a very nice profit for airlines. At the same time, given SriLankan's financial situation, they might be much better off buying or leasing used aircraft, given that they can be purchased at a tiny fraction of the cost of new planes.
Bottom line
I've enjoyed my flights on SriLankan and have found them to be an overall good airline. On one hand it was great to see them reinvent themselves and modernize the airline, but at the same time Sri Lanka is a really tough country out of which to run an airline. Colombo is known for having among the world's cheapest airfare, so that's not exactly a good starting point for an airline looking to turn a profit flying brand new planes.
It's sad to see the airline downsize significantly, but in reality that might be the only way they can decrease their losses.
No matter the conditions, paying $170 million to cancel an airplane order sucks…